As you know guys, Brave is an open-source, privacy-focused web browser created by Brendan Eich (CEO) and Brian Bondy (CTO) through Brave Software, which is based on San Francisco, USA.
Brave Browser was launched on January 20, 2016, with an ad-blocking feature and a revenue-sharing program which allows users to earn a share of ad revenue in crypto tokens for seeing privacy-respecting advertisements. Rewards are denominated in BAT tokens and accrue in the user's in-browser cryptocurrency wallet.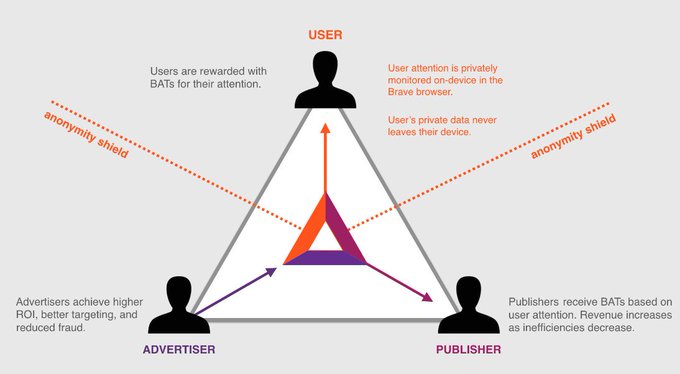 The company have decided to change their policy of one global referral rate and replace it with geography-based referral rates with a specific focus on the areas where Brave can deliver ads. So, September 30th, 2019 will be the last day for a user to install Brave and receive the old rate of $5 BAT equivalent. Starting on October 1st, 2019 the company will change the gloabal $5 BAT referral rate to install Brave and new area-based rate for your location will be applied.
There will be five groups of countries and the following flat rates will be applied.
Group 1 - $7.50
(BAT equivalent)
Group 2 - $6.50
(BAT equivalent)
Australia
Canada
France
Germany
Ireland
Japan
New Zealand
United Kingdom
Group 3 - $5.00
(BAT equivalent)
Austria
Belgium
Denmark
Finland
Hong Kong
Israel
Italy
Luxembourg
Malta
Netherlands
Norway
Portugal
Republic of Korea
Singapore
Spain
Sweden
Switzerland
Taiwan
Group 4 - $2.00
(BAT equivalent)
Albania
Argentina
Armenia
Azerbaijan
Belarus
Belize
Bolivia
Bosnia Herzegovina
Brazil
Bulgaria
Chile
Colombia
Costa
Rica
Croatia
Czechia
Ecuador El Salvador
Estonia
Georgia
Guatemala
Honduras
Hungary
Latvia
Lithuania
Macedonia
Mexico
Montenegro 
Nicaragua
Panama
Paraguay
Peru
Poland
Republic of Moldova
Romania
Russia
Saudi Arabia
Serbia
Slovakia
Turkey
Ukraine
Uruguay
Group 5 Countries & Regions
($1.00 BAT equivalent)
Afghanistan, Algeria, Andorra, Angola, Antigua and Barbuda, Bahamas, Bahrain, Bangladesh, Barbados, Benin, Bhutan, Botswana, Brunei, Burkina Faso, Burundi, Côte d'Ivoire, Cabo Verde, Cambodia, Cameroon, Chad, China, Comoros, Congo (Congo-Brazzaville), Cyprus, Democratic Republic of the Congo, Djibouti, Dominica, Dominican Republic, Egypt, Equatorial Guinea, Eritrea, Eswatini (fmr. "Swaziland"), Ethiopia, Fiji, Gabon, Gambia, Ghana, Greece, Grenada, Guinea, Guinea-Bissau, Guyana, Haiti, Holy See, Iceland, India, Indonesia, Iraq, Jamaica, Jordan, Kazakhstan, Kenya, Kiribati, Kuwait, Kyrgyzstan, Laos, Lebanon, Lesotho, Liberia, Liechtenstein, Madagascar, Malawi, Malaysia, Maldives, Mali, Marshall Islands, Mauritania, Mauritius, Micronesia, Moldova, Monaco, Mongolia, Morocco, Mozambique, Myanmar (formerly Burma), Namibia, Nauru, Nepal, Niger, Nigeria, North Macedonia, Oman, Pakistan, Palau, Palestine State, Papua New Guinea, Philippines, Qatar, Romania, Rwanda, Saint Kitts and Nevis, Saint Lucia, Saint Vincent and the Grenadines, Samoa, San Marino, Sao Tome and Principe, Saudi Arabia, Senegal, Seychelles, Sierra Leone, Slovenia, Solomon Islands, South Africa, Sri Lanka, South Sudan, Suriname, Tajikistan, Tanzania, Thailand, Timor-Leste, Togo, Tonga, Trinidad and Tobago, Tunisia, Turkmenistan, Tuvalu, Uganda, United Arab Emirates, Uzbekistan, Vanuatu, Venezuela, Vietnam, Yemen, Zambia, Zimbabwe

Some observations: 
Referral rates are higher for group 1 and 2 countries which are basically higher income, western countries.
The rate has not been changed for group 3 countries which are basically middle income, western countries, and Asian tigers. 
The rate has been lowered by $3 for group 4 countries which are developing countries.
The rate has been lowered by $4 for group 5 countries which are basically low-income countries. 
Global adoption of Brave is increasing rapidly. Brave has now more than 250 K verified publishers around the World. Wikipedia is only one of them. It is already #1 Android Browser Application In Japan.(see the details here)
So, the Brave Browser's unique attributes will make it VERY attractive to internet users and the BAT program'll revolutionize the ads business. It will outperform Google #Chrome, #Mozilla #Firefox.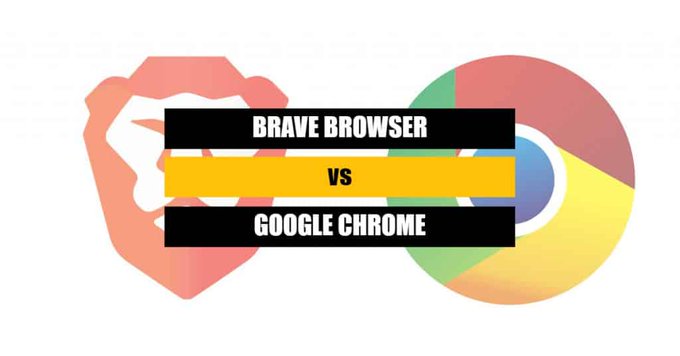 So, the advantages of Brave Browser over Chrome and other browsers:
1-Faster, safer
2- Earn BAT as you navigate
3-Ad free
4- Saves data on your mobile.
So, you are not a product,  download BraveBrowser and get #BAT ($5).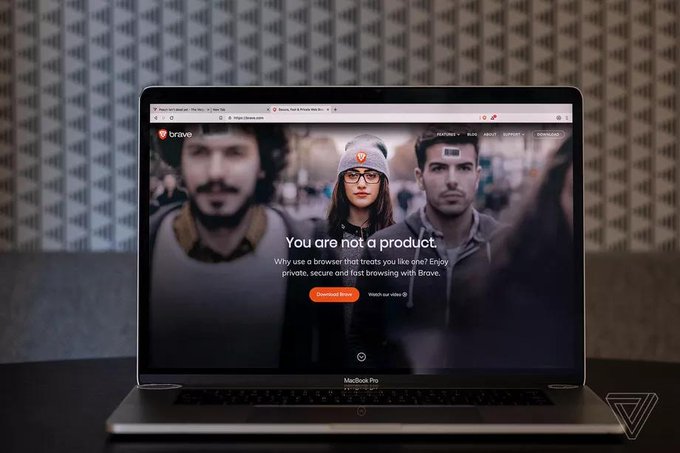 Thanks for reading. I hope you've found it helpful.
If you like this content,  tip me please or use one of the addresses below:
*********************************
-- Earn free Bitcoin,
         ** Sign up
         ** Cointiply here at http://cointiply.com/r/j38la and claim Bitcoin every hour (Don't forget to use the twitter promo code that is given by @CointiplyFaucet)
         ** Go to  adBTC website https://r.adbtc.top/1194404
         ** Go to https://multimining.website/signup?referral=1334 (60 sathoshis per hour)
-- Do not forget to use Brave Browser instead of Chrome ( download here BRAVE browser and get BAT token ($5)  
-- Sign up for Coinbase and get $10 Free Bitcoin:www.coinbase.com/join
-- Claim your free LiteCoins here at  https://free-litecoin.com/login?referer=265897 
--Claim your Free BitcoincashABC here at https://www.free-bcash.com/referer=251283
-- claim your daily IOST by signing their here: https://hub.iost.io/register?inviteCode=BynaOLlBN
-- Claim various crypto coins here https://allcoins.pw/?ref=190876
For Donations: 
BITCOIN:  1DaiEgPxzzud6giRWzwyiQQ7pNpQ99QrxL
ETHEREUM:  0xfe802d48e012414e4d4cd4cdce34ea8ac08ebf24
Sign up to Publish0x and get crypto :  https://www.publish0x.com?a=1YQdJWyeOG
Sign up to Binance Exchange: www.binance.com