The Trilium (TLM) and the Alien Worlds Invasion saga continued with WAX smuggling from the Federation planets. 
Trilium (TLM) and the Alien Worlds Invasion: Episode 1 - The Binance Battleship
Trilium (TLM) and the Alien Invasion: Episode 2 - The Broken Teleport
I was already smuggling WAX from RPlanet, where I was conjuring aether just to sell him to the higher bidder, but tricking the Federation black market was more difficult and at a higher level. My staked NFTs are earning 1047.2 aether per hour, but the amount was much bigger before the money driven pigs nerfed the rewards.
Every 2 weeks I send the stealth drone to collect aether and sell all on Alcor, where the locals are happy to do intergalactic trade. This is how every 14 days I add $50 worth of WAX in the portfolio.
As the Trilium Teleport was failing to move my mining reward to Binance Smart-Chain, and forced by the drop in value, I decided to sell everything on Alcor. My choice of swap was WAX, which I will stake until it will be listed on Binance.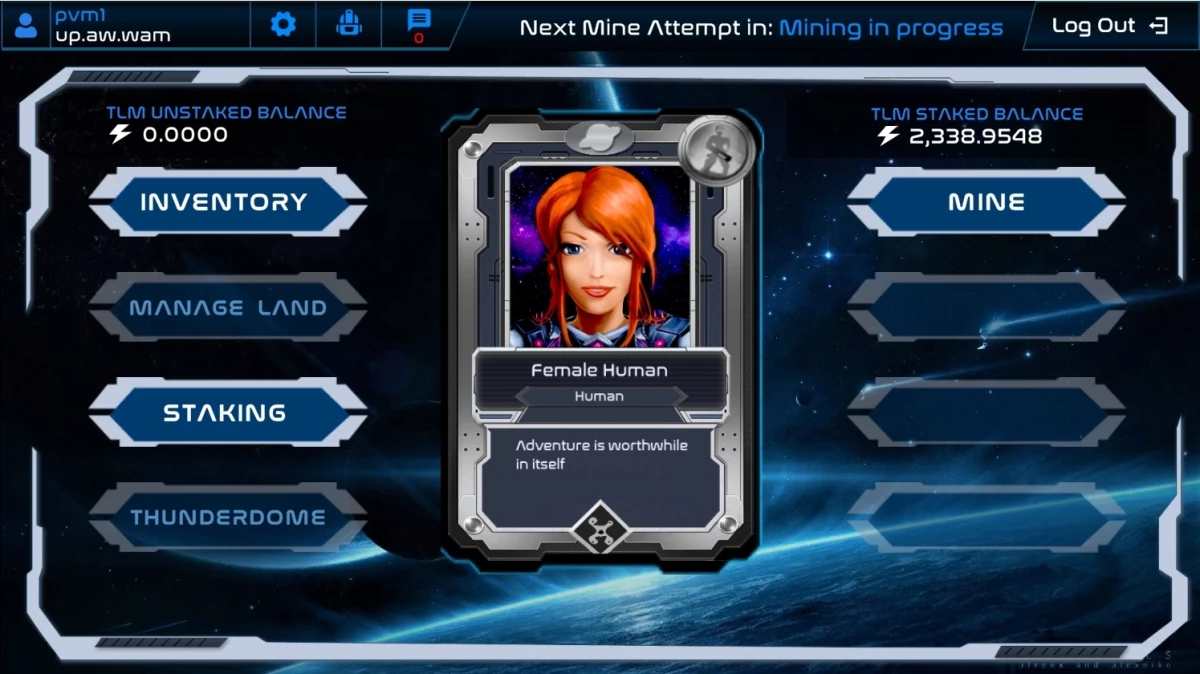 I had to use the Cargo Ship to carry all the Trilium (TLM) on Alcor, and carefully avoided unnecessary attention by going at the Metal Market at down. The order was placed and sold immediately and 2483.88 TLM were exchanged for 4313.70 WAX.
The big stash of WAX was valued at $1025 and I stake it all for future use. I hope that one day WAX will be listed on Binance. When this day will come, I will be ready! Big treasure chests, full of WAX, will be ready for a cash out!
Resources:
Trilium discovered on Binance Launchpool! Alien invasion to follow!
Trilium (TLM) and the Alien Invasion: Episode 2 - The Broken Teleport
Residual Income:
DeFi bounty at CakeDeFi with $30 DFI for new users
The fountains: PipeFlare ZCash, GlobalHive ZCash  & Get.ZEN
Publishing bundle: Publish0x, ReadCash, LBRY & Presearch