Round 26 just concluded and Round 27 already started! There here a handful of double fixtures for some teams, maybe a good opportunity for managers to use the "Free Hit" or "Wild Card"
Was no time to rest as Southampton v Norwich started another long weekend. The Saints won 2-0 against a struggling team, showing that the current run is not by chance. The round will finish on Tuesday, with Burnley v Leicester.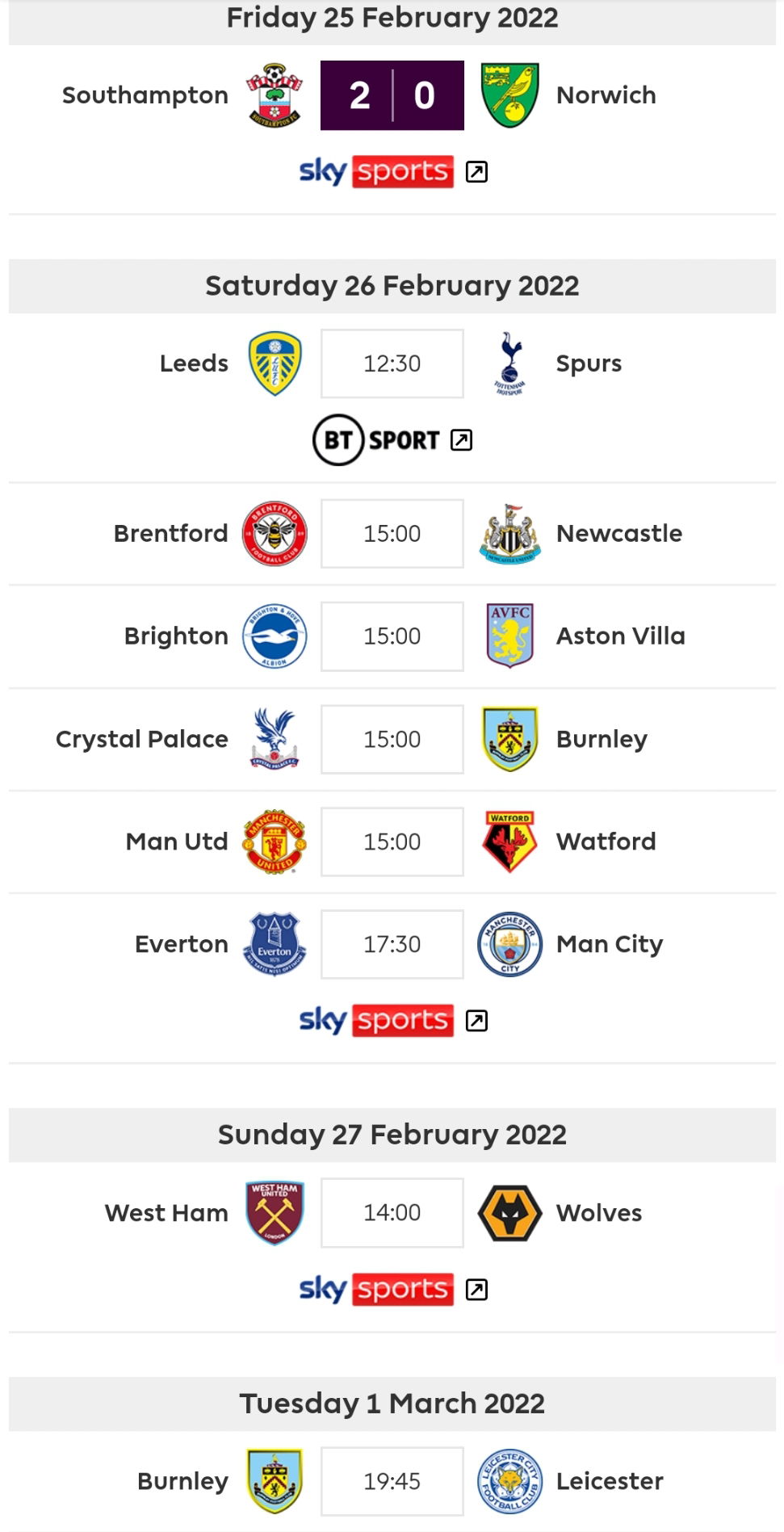 Demola Abodunrin maintains the top position, but @merurial9  is closing the gap. Arthur Boys on the 3rd place, followed closely by @George_Dee . The previous manager from the 4th position, @Gaiom , dropped 3 positions.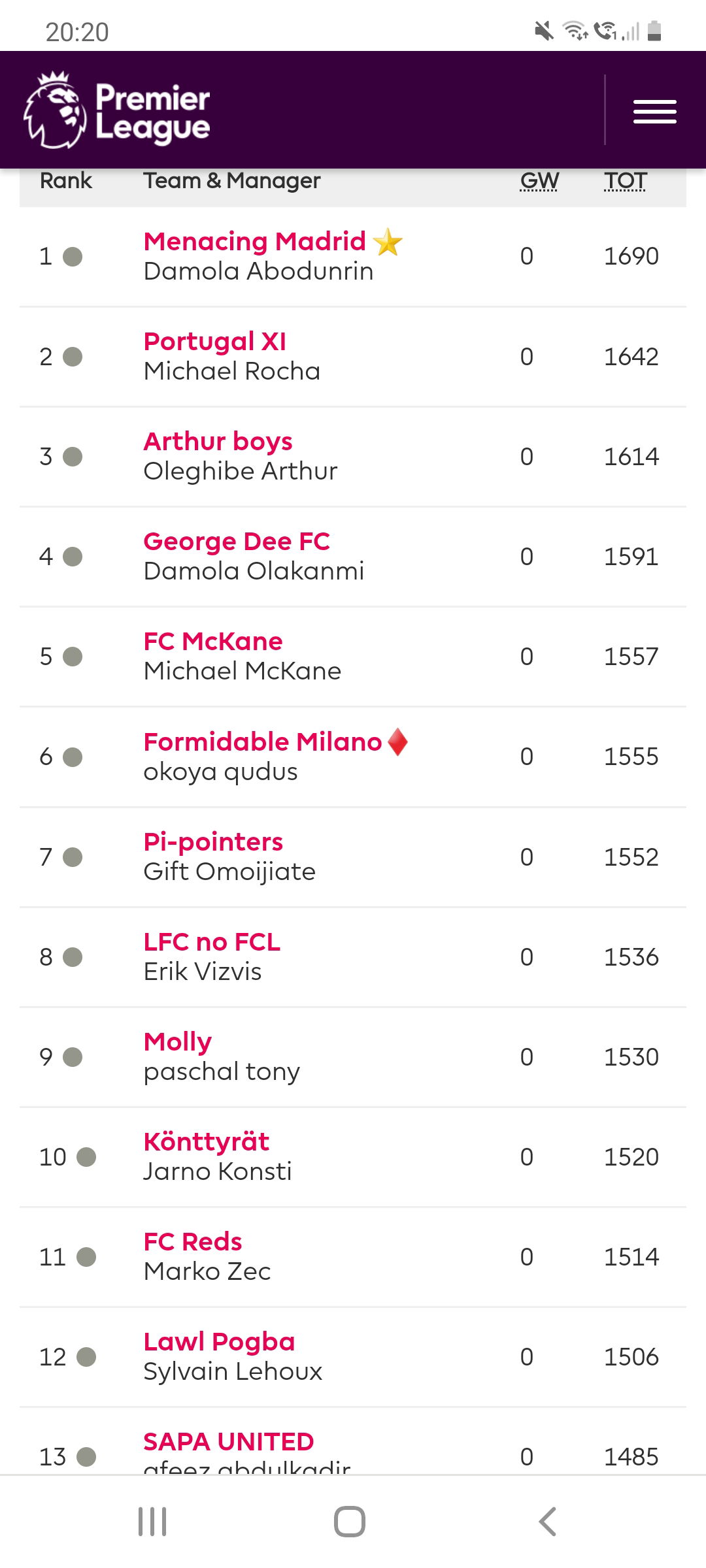 The battle for the February Manager of the Month is far from over. One more round before the monthly checks and the duel for 0.5 $KONRA is still open.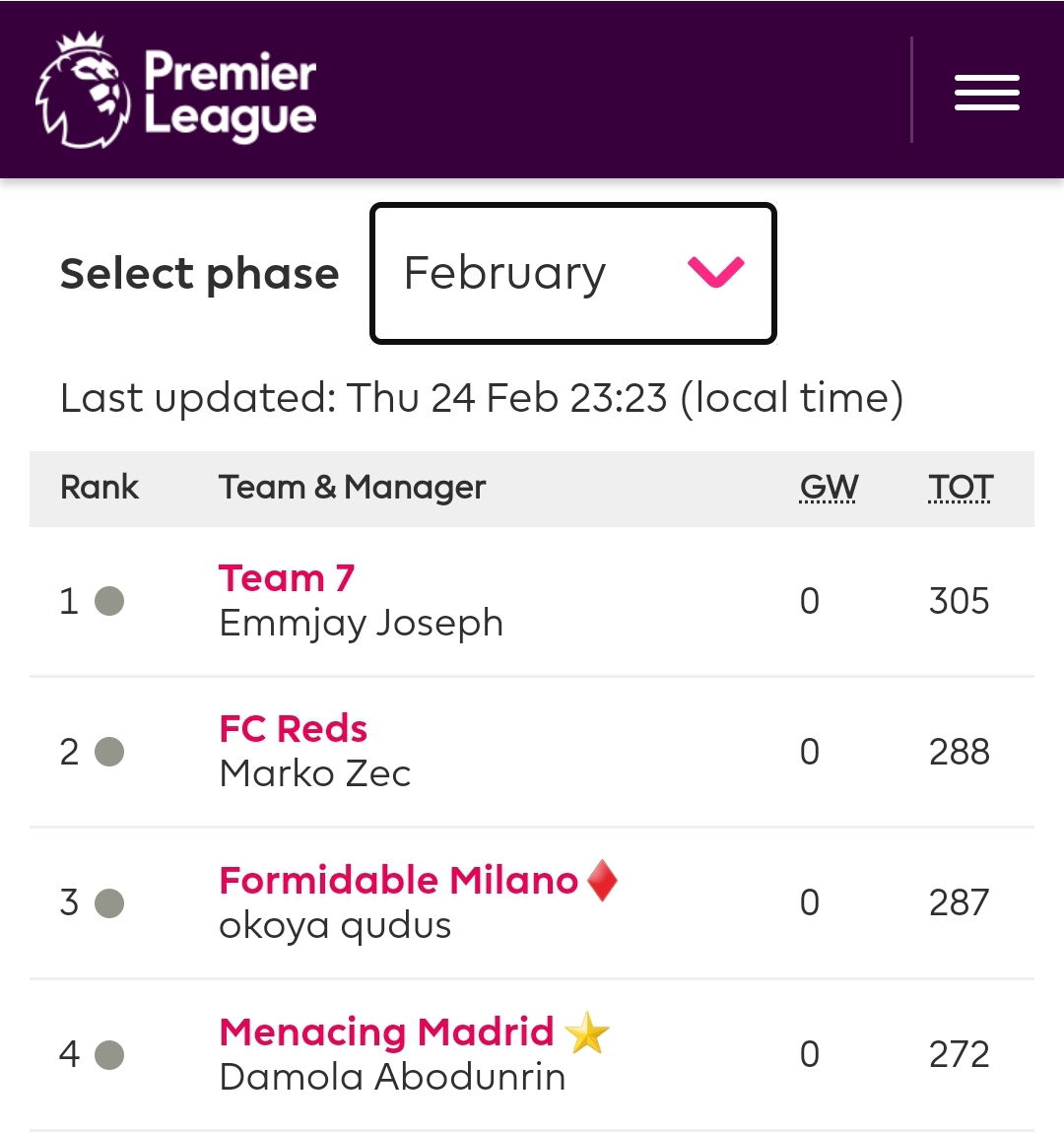 Can't complain about this round, as I bagged 104 points! Mo Salah came hungry for success after AFCON 2022 and made me a happy manager. He was my captain and earned 56 points, with Dennis and Smith-Rowe adding 11 each to the total.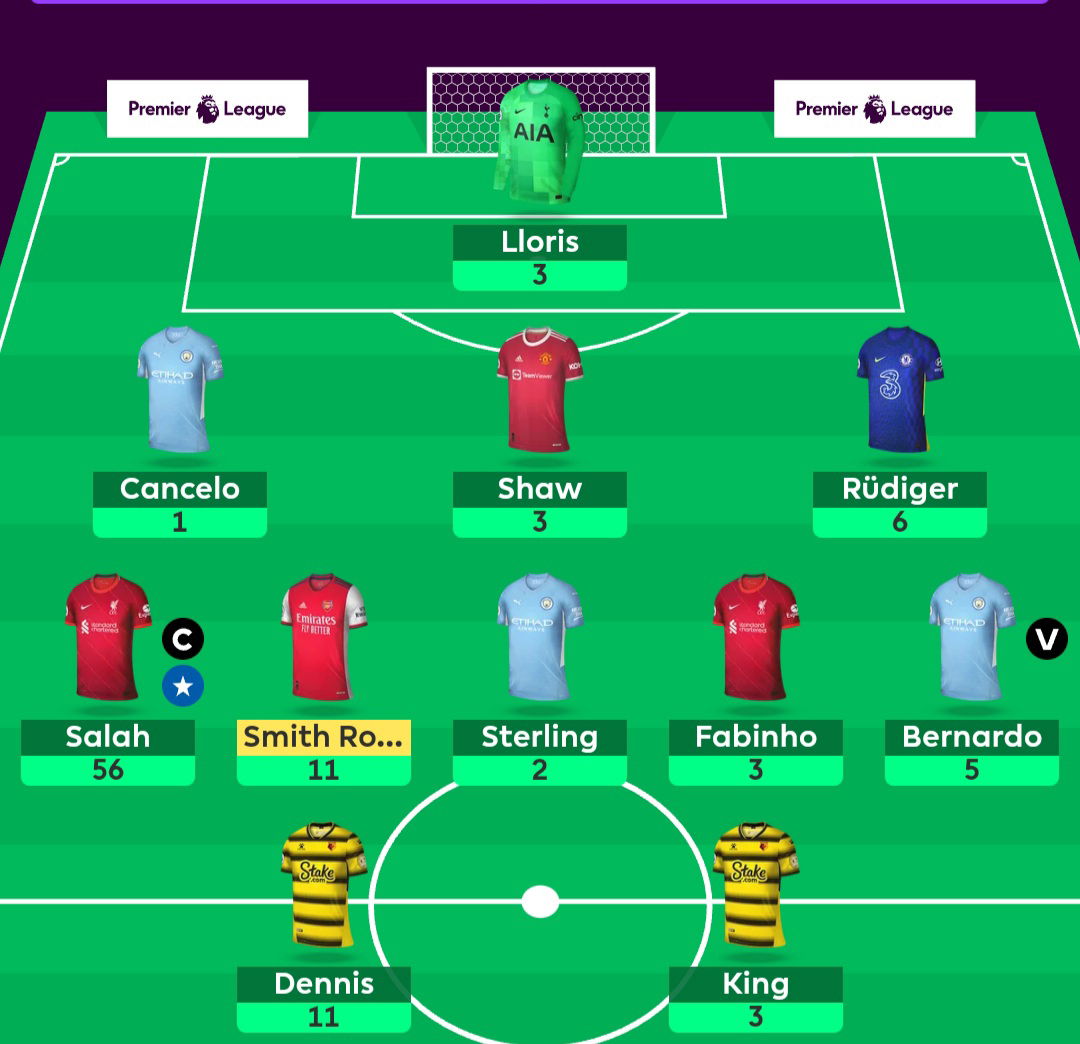 Tropical Finance joined the #Club1BCH Premier League Fantasy Football and is ready to challenge the top managers.  Tropical Finance NFT Marketplace launch is fast approaching, as the testnet will soon be available for whitelisted users. Follow the Tropical Finance on noise.cash for updates!

The Manager of the Month Hall of Fame!
August MoM : @Panky - $1
Sptember MoM: @merurial9 - $1
October MoM: @bmjc98 - $1
November MoM: Demola Abodunrin - 0.5 KONRA
December MoM: Demola Abodunrin - 0.5 KONRA
December Christmas Bonus: @merurial9 - 2 KONRA
January M0M: Jarno Konsti
February MoM: ???
Prize chart
The KONRA Premier League Fantasy Football Tournament prize pool constantly grows from #Club1BCH donations and the @Empress  will add $KORNA at the end of the season. Based on the current $BCH value in the wallet, the prize table will be as it follow:
The Winner - $20 and 1 KONRA
2nd place - $15 and 0.75 KONRA
3rd place - $10 and 0.50 KONRA
4th place: $8 / 5th place: $7 / 6th place: $6 / 7th place: $5
8th place: $4 / 9th place: $3 / 10th place: $2 / 11th to 20th: $1
21st to 25th: 0.25 KONRA
The participants need aBitcoin Cash wallet to receive the $BCH prize at the end of the tournament and  @SmartBCH address to receive the SEP20 $KONRA for the Manager of the Month award. Please drop your ReadCash and  noise.cash username in the comments so I can tag you in future posts.
If you want to support the competition feel free to contribute in the competition's official wallet: bitcoincash:qqrs4rhyremhen7v69tgqas28963ed29z5mlwhyyxn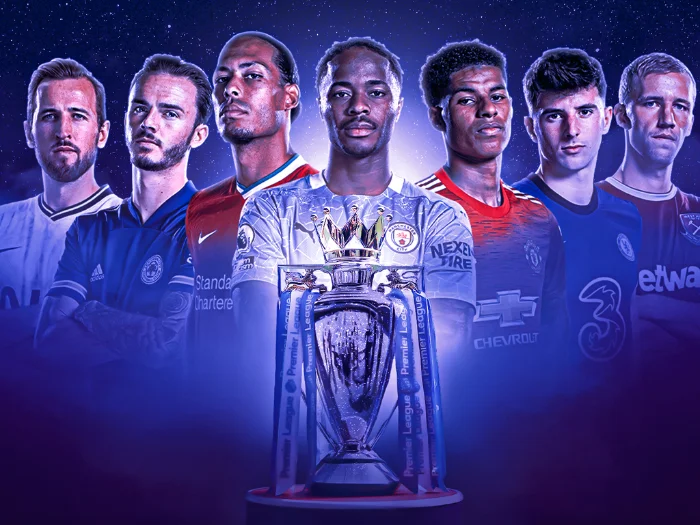 Residual Income: 
Torum essence - Be part of the future! 
DeFi bounty at CakeDeFi with $30 DFI for new users
The fountains: PipeFlare ZCash, GlobalHive ZCash & Get.ZEN 
Publishing bundle: Publish0x,  readcash, noisecash, LBRY & Presearch