The Chaos Legion is invading Praetoria. The horrors are coming to conquer the world! The third major Splinterlands expansion will add 80 new cards in the battle mechanics, bringing strategy-changing abilities into the game.
The new expansion teasers showed how Doctor Alastair Lexington was tricked by "Silas" to embrace powers to "make anything you desire come true! The power to defeat those that would stand in your way! The power to become everything you ever dreamed!" and to become Doctor Blight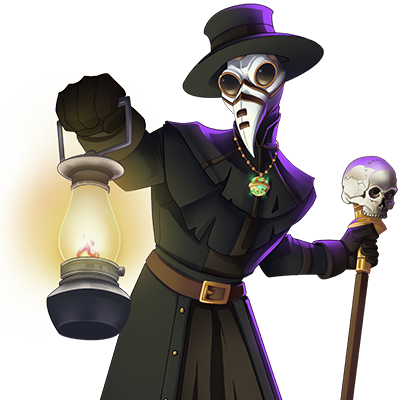 The pre-sale event will soon finish, after 5 weeks of purchase before the official launch. The participants collected vouchers shares in the first 30 days, depending on their SLP holdings and use them to buy packs. Every pack bought during the pre-sale has a chance for exclusive airdrops and those that purchased over 1000 packs will earn "The Legionnaire" title.  The voucher splits were distributed daily and I started with 0.088 reward from my 362 SPS holdings. 
I waited for days until on the 1st of November I finally had one voucher, and bought a pack with 5.715 SPS thanks to the 10% discount. I noticed that my reward was 0.087, even if my Splintershards holdings grew to 408 SPS tokens. The reward rate changes because 33,333 vouchers were distributed daily, each participant receiving a split proportional to their share from the total SPS committed.
Earned my 2nd voucher on the 10th of November, and bought my second Chaos Legion pack. I paid 6.8 SPS as the value of the token dropped from 0.63 USD to 0.529 USD. Was still a better deal than buying the pack with DEC or credits. 
When the 30 days reward period ended, I had 0.666 of a voucher and I had to hit the market for 0.334, enough to buy my 3rd Chaos Legion pack. The vouchers started trading at £22, slowly going cheaper. I bought 0.334 with 5.51 USD and shifted back to Splinterlands to buy the pack.
I am not a Splinterlands pro player and I started playing less than a year ago, which makes me happy with the 3 packs I bought during the presale. At least one card from the 5 in each pack will be at least rare, and potions can be used to increase the drop rate of legendary and gold foil cards. Good news ... as I have so many potions!
Tic-Tok ... Tic-Tok ... only 1 day left from the presale event and I am really curious to see how the general sale will go. How long will take for the packs to sold out and how expensive they will be on the secondary market? We'll get some answers by Wednesday! 
Residual Income:
DeFi bounty at CakeDeFi with $30 DFI for new users
The fountains: PipeFlare ZCash,  GlobalHive ZCash  &  Get.ZEN
Publishing bundle: Publish0x,  ReadCash,  LBRY & Presearch