Another week ... another challenge! This time we move to Life Splinter for an Untamed Melee Common card, the shatter resistant Crystal Jaguar.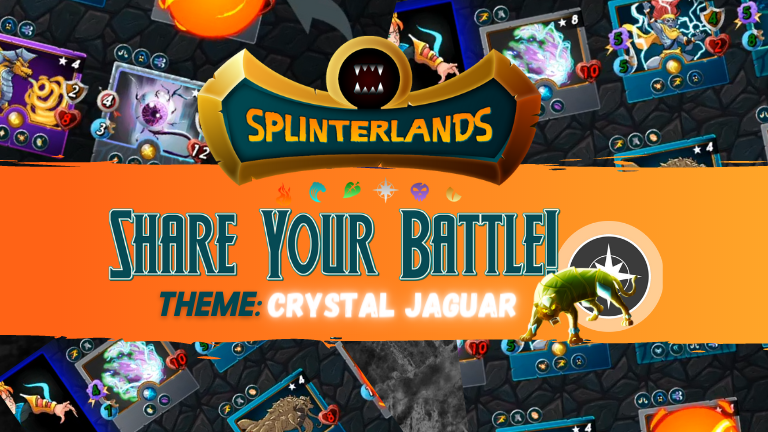 This monster can be a decent and cheap tank, specially if he is backed up with stacked armor from a Truthspeaker. Not sure about what you think but I thought about the Jade Panther the moment I seen it. However, the Mist of Pandaria mount was much cooler and battle-geared then the Crystal Jaguar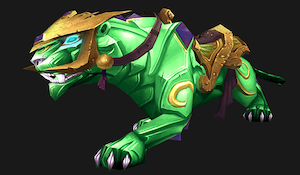 The card costs 4 mana, and offers Thorns at level 4 and Retaliation at level 10. The starting level will have 5 Health Points, 2 Speed, 1 Armor. I am honest and I admit that I never ever used this card for any battles until it was chosen for the weekly battle challenge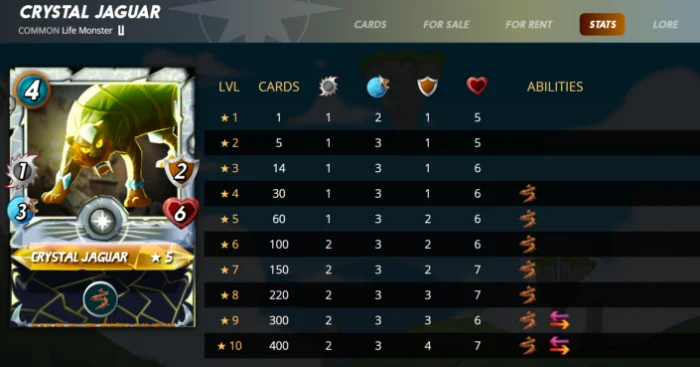 Battle rules, line-up and tactics: Standard battlerules with 99 mana cap!
This battle will be tough as the 99 mana cap will allow both myself and my opponent to chose the best line-up. The issue is that all my Life Splinter summoners and mounters are level 1 and the range is limited.
Mother Khala - Summoner +1 Health to friendly monsters
Crystal Jaguar - Main Tank
Goblin Mech - Back-up Tank
Truthspeaker - Protect ability +2 armor to friendly monsters
Sand Worm - OP melee with Sneak
Silvershield Sheriff - Ranged with Snipe
Evangelist - Ranged with Snare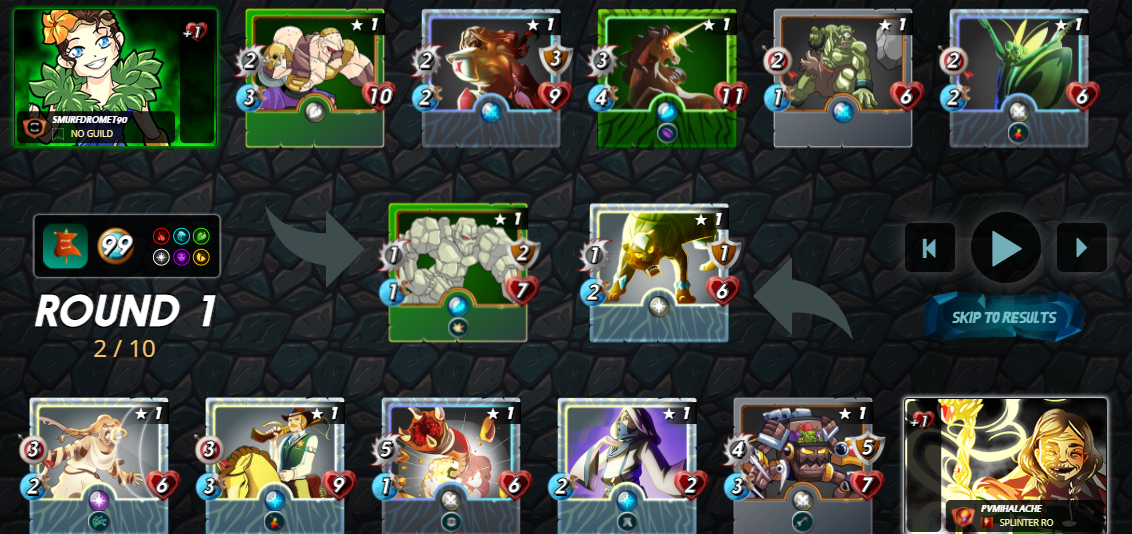 The opponent chose the Nature Splinter with Lyanna Natura as summoner, adding one health point to all monsters. His team had two ranged and 4 melee with high life.
First blood came in Round 1 when the enemy Cyclops couldn't handle the heat. By the end of Round 2 the Silvershield Sheriff made another victim and I lost the bonus armor as the Truthspeaker was collateral damage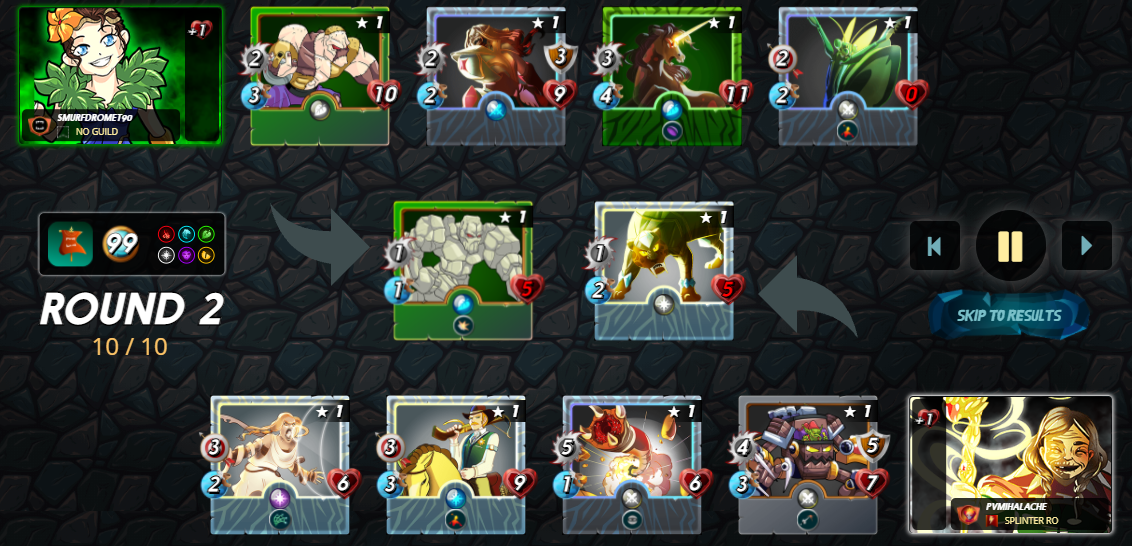 The Crystal Jaguar survived until Round 3 but the brute force of the Flesh Golem was enough to shatter the shiny cat. The enemy team was weakened a lot and looks like I will cruise towards the victory!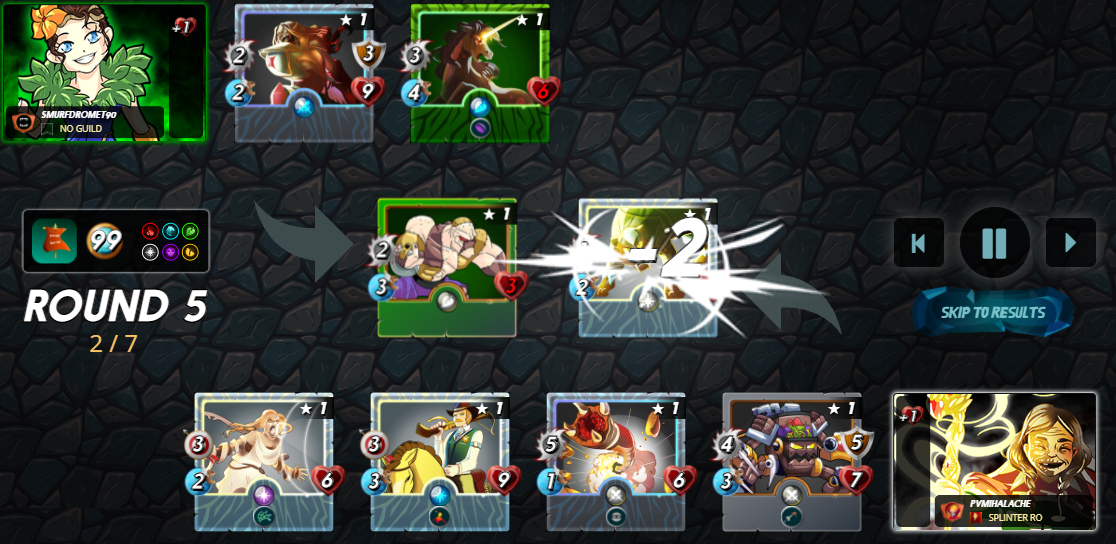 The Goblin Mech was the wall that stopped any assault. The backline nuked the Unicorn Mustang and soon was the Elven Defender turn. A true demonstration of strength and power! See the full battle here!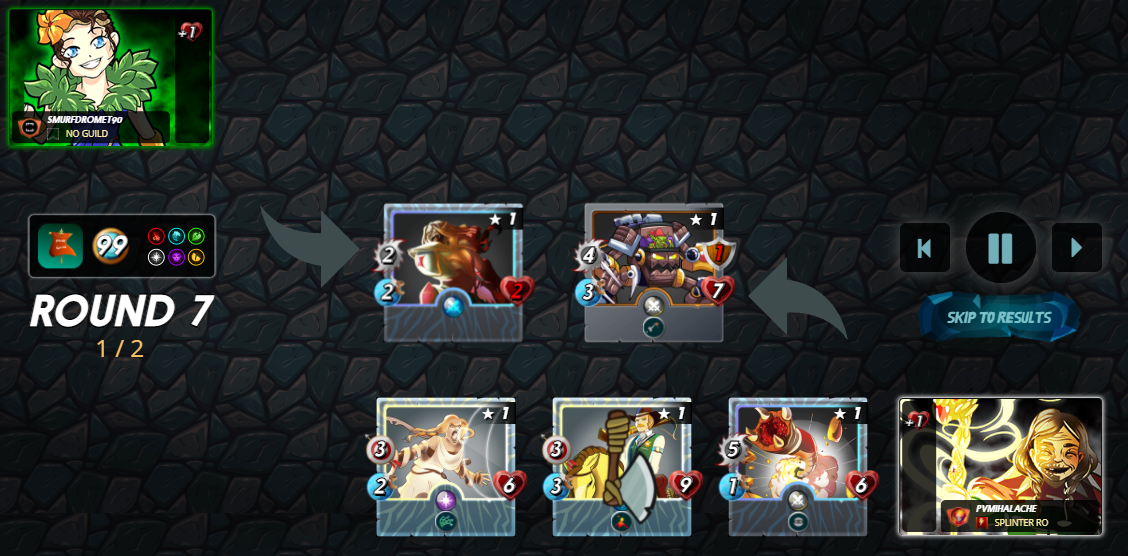 I assume that at higher levels, with Thorns, the Crystal Jaguar is a good option for main tank but at level one I can think about many other cards that will have more impact in a battle. I may use it in the future but only if I will need a 4 mana tank in front of overpowered melee or casters.

Resources:
Join the CakeDeFi revolution and get $30 worth of DeFiChain (DFI)
Amazon author page: PV Mihalache
Quality Faucets: Free-Litecoin , FreeBitcoin & Stakecube
Tier 4 referral system: Horizen (ZEN) & ZCash from PipeFlare & GlobalHive
FreeCryptos Gang: DASH, TRX, ETH, ADA, BNB, LINK, NEO, BTC & LTC
I earn crypto for reading and writing on Publish0x and ReadCash, watching videos on Lbry.tv and surfing online on Brave Browser and Presearch