​The UEFA Champions League 2021-2022 Fantasy League was a spontaneous event created for the Bitcoin Cash Community and an opportunity to earn SEP20 tokens on SmartBCH chain. SmartBCH chain was created as a easy to use, fast and cheap DeFi opportunity for $BCH holders. The managers involved in the competition can win $AxieBCH tokens and $CATS, with discussions for the 3rd token  - this sounds familiar.
SmartBCH chain can be set up on Metamask and Bitcoin Cash transferred through the CoinFlex Bridge. The #$CATS tokens are having 1,000,000,000 total token supply and 70% of them are distributed. BenSwap DEX has 100,000,000 allocated for distribution. The token SmartBCH Contract Address is: 0x265bd28d79400d55a1665707fa14a72978fa6043. Read more about in SmartBCH introduction and $CATS distribution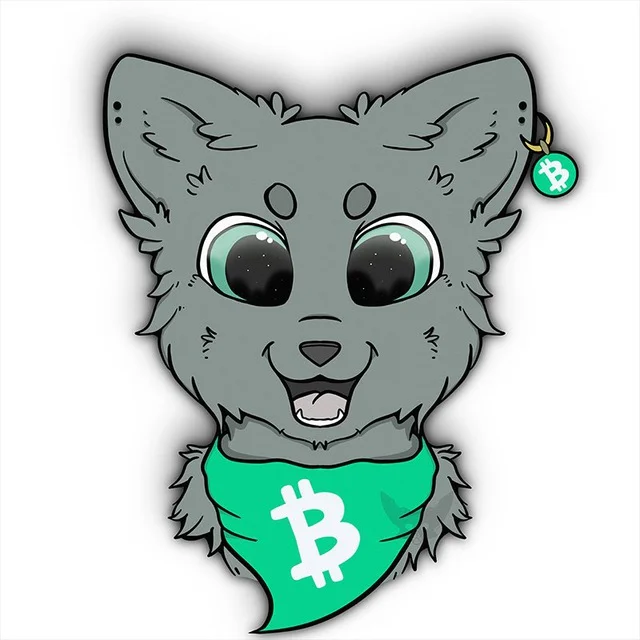 AxieBCH is the first and only Play2Earn gaming guild based on Bitcoin Cash as payout currency, and $AxieBCH as an investment and reward token. This project is backed by real people, the creators of the game @OLICRYPTO, where $OLI holders are receiving payouts from Sasha's performance IRL tennis competitions.
What does $AxieBCH different? This is a legit project created by people who are well known members of the Bitcoin Cash community, with clear goals and a roadmap to follow. The AxieBCH gaming guild will have a simple business model and a provision for players to create a play2earn source of income. The transparent assets structure is given by the public blockchain and an unlimited growth potential. The token is minted on the SmartBCH sidechain with a total supply of 100,000,000 tokens. (0x3d13DaFcCA3a188DB340c81414239Bc2be312Ec9) -SmartScan. Read more about the token and the gaming guild in Axie Infinity meets Bitcoin Cash on smartBCH: AxieBCH - Gaming Guild

The UEFA Champions League Fantasy Football Competition
@Kike9781 managed to outpaces @TheStudent after scoring top points in each round. The two above are the only players above 200 points and already miles ahead from me and @Mr_Trenzs , both sharing 3rd place with 164 points.
@Crackers @adereign @George_Dee @meitanteikudo are separated by only 5 points and @HappyBoy @Sponked and @leejhen are challenging the top 10 managers.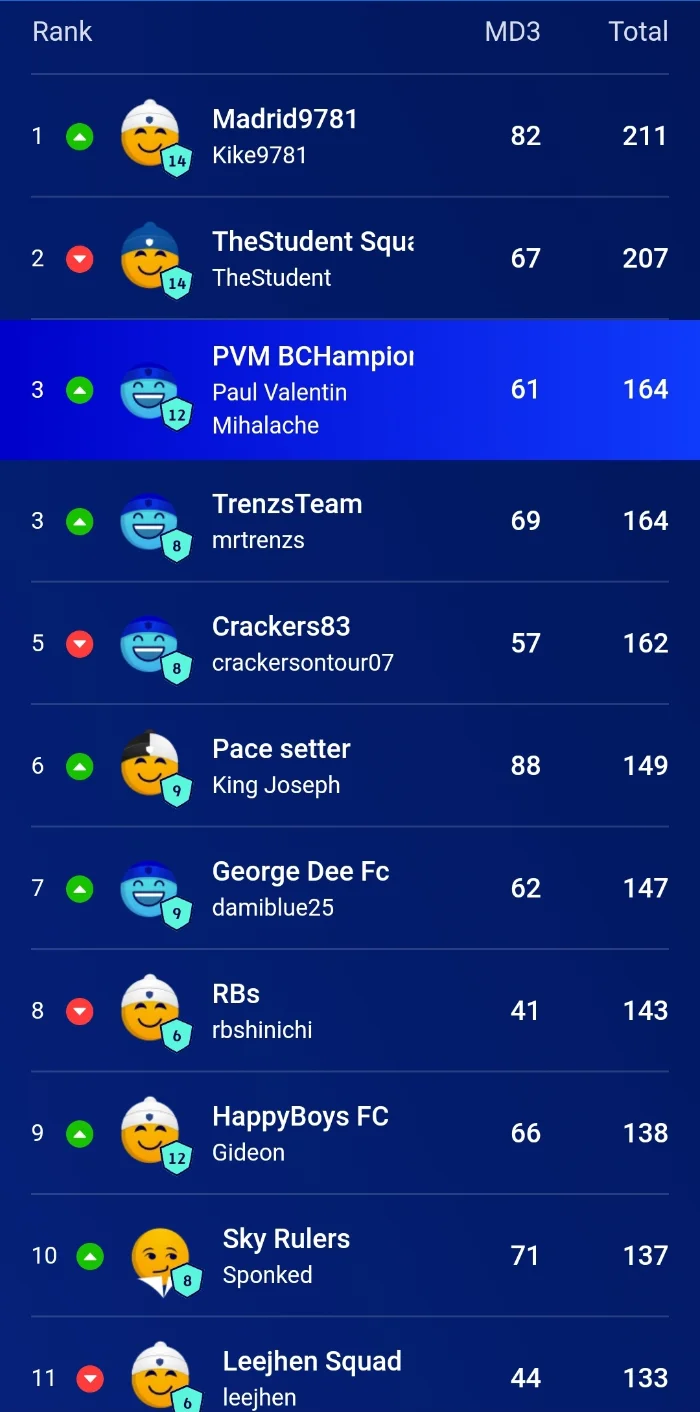 Round 2 brought some changes as the league was renamed AxieBCH Arena - after the sponsorship from the gaming guild. You can apply for AxieBCH scholarships and become an Axie Infinity player. This sponsorship came with a 500 $AxieBCH tokens as a prize for the top manager for each round of the group stage and 1000 $AxieBCH for the winner of the competition. @Crackers was the winner of Round 2 and received the prize directly in his SmartBCH wallet.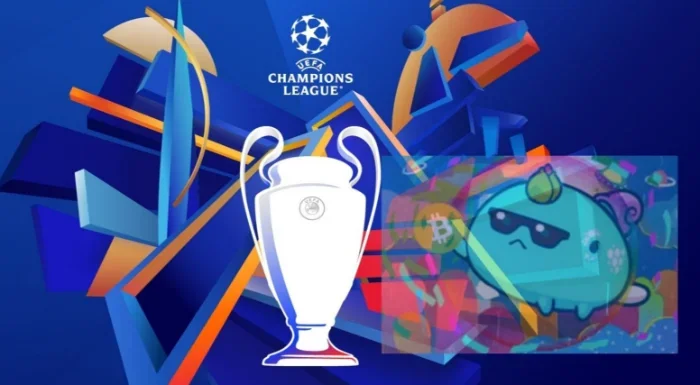 Round 3 comes with another sponsorship - 1,000,000 $KITTEN allocated to the Fantasy Football competition, all thanks to @MoreGainStrategies - Kittens Ambassador. The 2nd ranked manager in each matchday in the group stage will receive 100,000 $KITTENS. At the end of the competition, the 2nd placed manager will 400,000 $KITTENS tokens and the 3rd placed manager will receive 200,000 $KITTENS.
Round 3 was entertaining, as many players scored high points due to good captain selection. However, two managers scored over 80 points - winning a bag of SEP20 tokens. @adereign won 500 $AxieBCH tokens and @Kike9781 won 100,000 $KITTEN - please leave your SmartBCH wallet in the comments.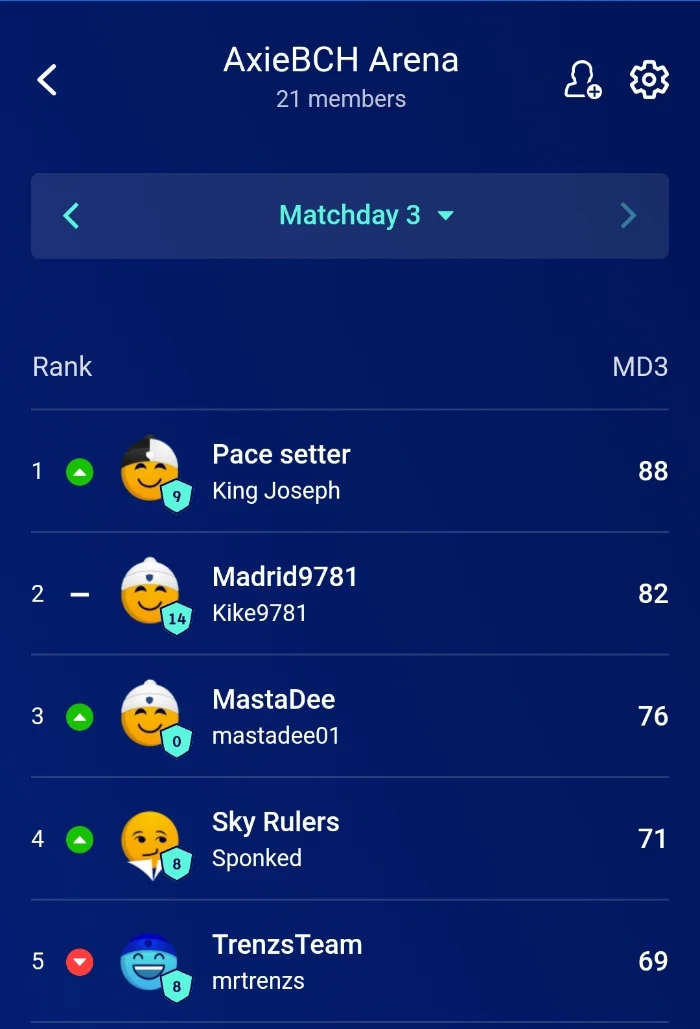 I am doing well and my team performed above expectations, with Lewandoski, Fernandes and Cancelo getting top points. Accumulated 61 points in Round 3 and with few changes in the system I will challenge the leaders.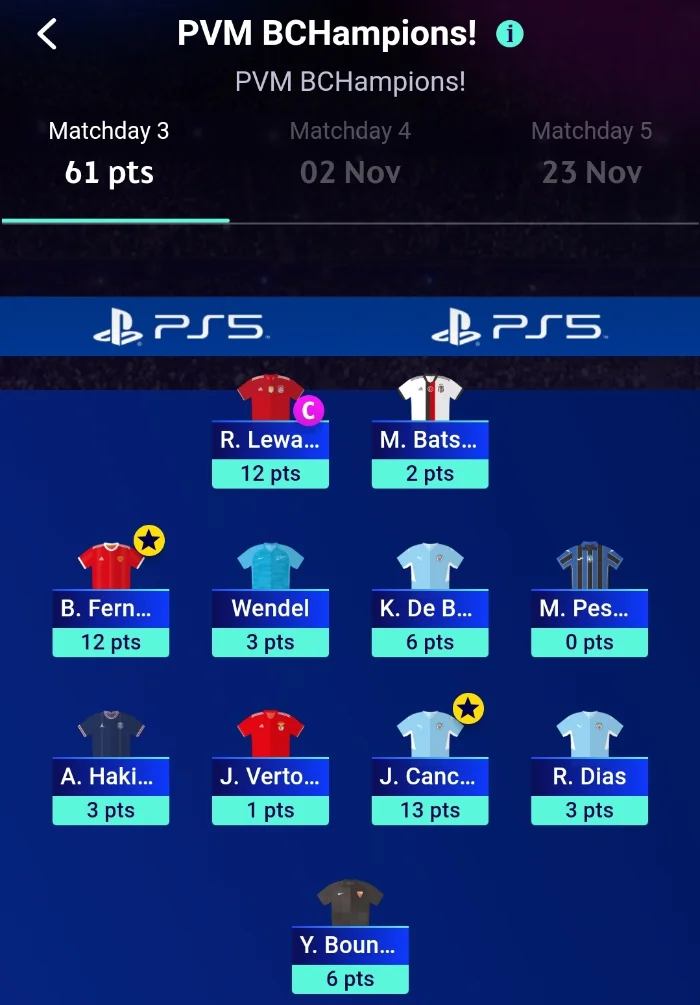 This team was really the pace setter , with an amazing and unconventional selection of captain - I would never chosen Alaba for this. Sane and Jorginho earning 18 points made the team shine above everyone else.
The round lacked any huge surprise, but had a high goal average and 65 goals scored in 16 matches. Some will say Porto's win against AC Milan was unexpected but they always been a strong team on Estádio do Dragão.
I expected Lewandovski and Salah to be in the goalscoring chart but never expected Haller to lead the competition. He was rather poor in his Premier League spell but looks like Ajax knows the play him at full potential. 
Residual Income:
DeFi bounty at CakeDeFi with $30 DFI for new users
The fountains: PipeFlare ZCash,  GlobalHive ZCash  &  Get.ZEN
Publishing bundle: Publish0x,  ReadCash,  LBRY & Presearch