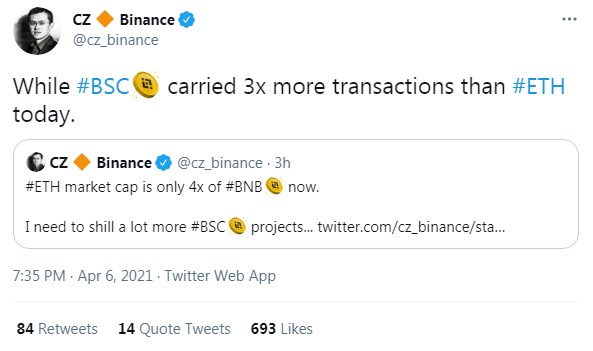 Hive will have the last laugh.
It is no secret that BNB has been performing very well over the last few months, and it's absolutely reasonable with everything being built on the Binance Smart Chain. The DeFi frenzy of our time has been drawing capital into the crypto space at a very high pace, providing investors with amazing opportunities to enjoy insane ROI in a short period of time.
With gas fees on the Ethereum network going through the roof and making it very hard for the little fish to enjoy the benefits of DeFi, CZ is currently stealing the show with his BSC baby, which offers a much more affordable alternative for anyone looking to start venturing into the DeFi industry. I'm sure even the gigachads appreciate not having to pay $50 just to perform a transaction.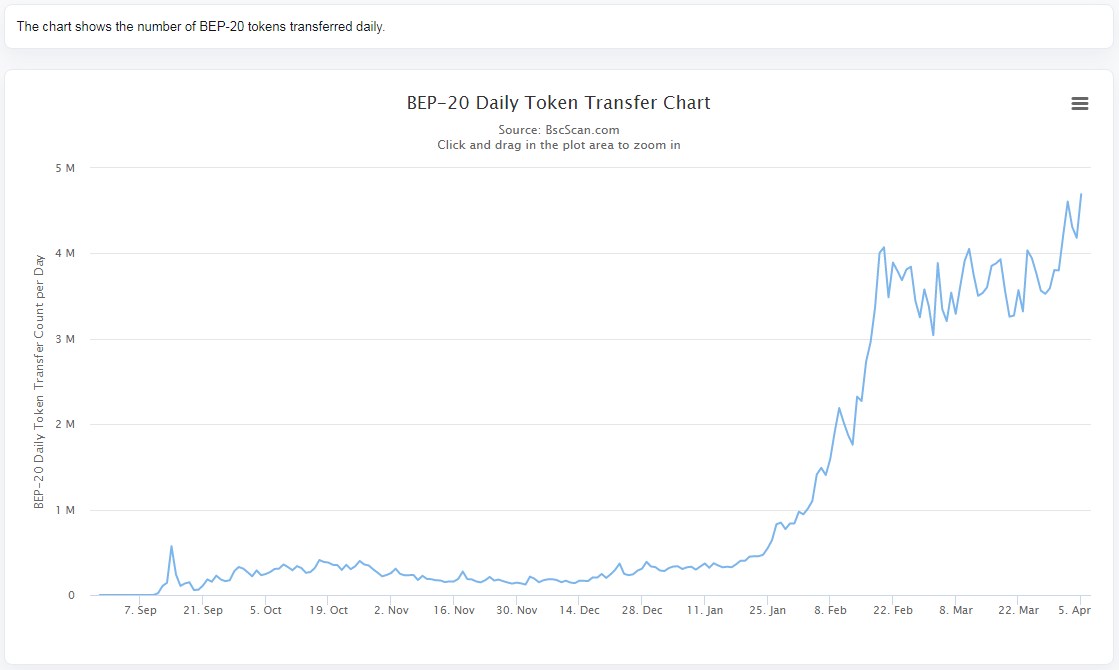 After all, successful investors do not like throwing money into the fire, regardless of amount. Prefering highly overvalued services over much cheaper alternatives that pretty much offer the same quality of service is definitely not what people who know how to make money would choose to do. Under no circumstances. To them, it's all a game they have already mastered, so there is no room for newbie mistakes.
Cost-efficient choices become a way of life for individuals that pay attention to the numbers, especially those who have made serious amounts of money in the trading business, and it has nothing to do with financial status whatsoever. They just don't like wasting money when there are better and cheaper alternatives to get the job done, even if we're talking about relatively small amounts that mean nothing to them. It's just a matter of attitude.
These are some of the reasons why BSC has been attracting so much attention lately, with more and more projects popping up almost on a daily basis, and billions of dollars worth of value locked in thousands of farms across the BSC network. The BSC network is much faster than the Ethereum network, and transaction fees are much cheaper, and so we have a success story that's still in the making. BNB is one of the top gainers again, and with all the progress being made, it will probably take off soon.
I'm sure you've caught yourself buying more and more BNB just to swap, stake or compound in case you have already started exploring DeFi on BSC, and I'm sure that is the case for everyone taking part in any of all those farms across the BSC network. It's inevitable. And the growing amount of users getting interested in DeFi and entering the fray will eventually translate into a much higher USD price for BNB. BSC is probably the best alternative out there right now, and it's dominating the game.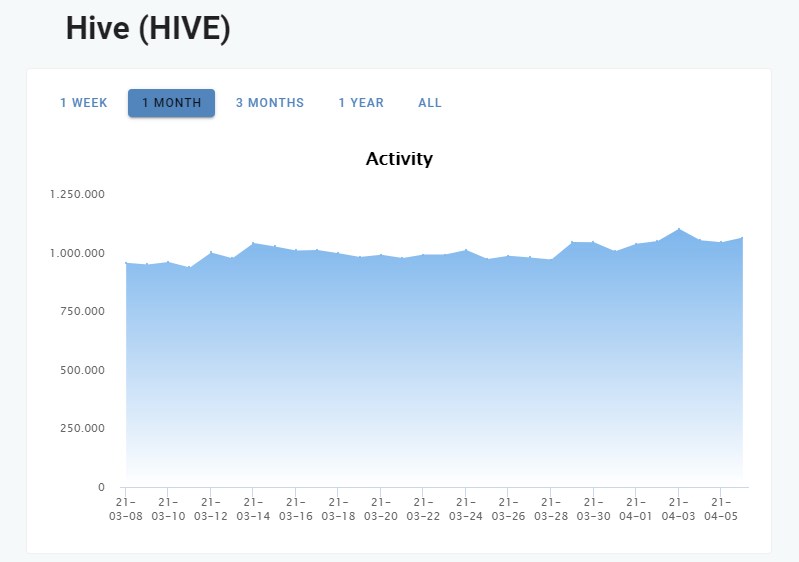 But what about HIVE? BSC is killing the game right now because it can do what the Ethereum network does, but ten times better. It is no exaggeration that the HIVE blockchain can do what the Binance Smart Chain does like a hundred times better. The HIVE blockchain is much faster, and as we all know, transactions come with zero fees. That's right, zero. Nada. HIVE has the potential to revolutionize the DeFi industry.
I'm confident that we will soon have DeFi on HIVE; there are just way too many technical, skilled individuals in the HIVE community brainstorming and working behind the scenes to help this place thrive, and this is more than obvious with everything we have built on the network in just one year of existence. It only makes sense in my humble opinion, as I believe the world of DeFi desperately needs what HIVE has to offer.
BSC is stealing the show for now, but the HIVE blockchain has what it takes to dethrone it. There is a lot of work to be done in that direction, however, the HIVE blockchain is a sleeping giant, and the vibrant HIVE community is the reason we can't fail. Sooner or later, the crypto space will realize how powerful this blockchain actually is, and they will come flocking into the HIVE ecosystem, which already has a ton of services to offer. I can't even begin to imagine all the things we will build around it in the future.
Sit back, stack HIVE, and enjoy the show.
---
Thank you for your attention.
Alright guys, that's it for now. Thank you for taking the time to read these lines.
Just my two cents. This is by no means financial advice. Just sharing my personal views and experiences. Please do not take my word for your investment choices, and always do your own research.
Stay safe and have a good one,
@lordneroo
---
---
Best Faucets to Earn Crypto with Zero Risk (Affiliate Links):
Best Exchanges to Trade Crypto (Affiliate Links):
Best Platforms to Earn Crypto for your Content (Affiliate Links):
Connect with me Here: