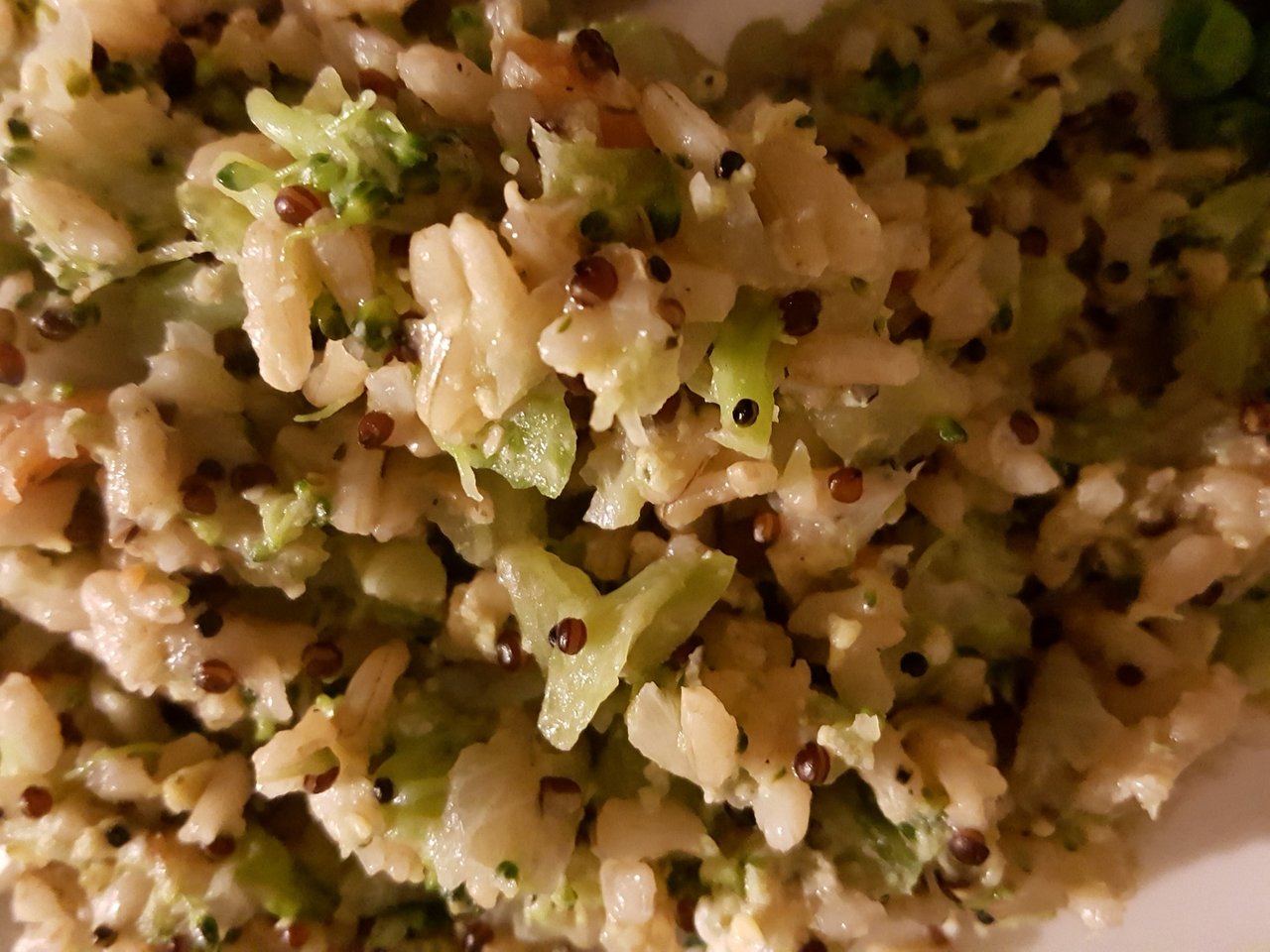 I love the "fried rice" side dish commonly served at our local take out restaurant, but I didn't love the calories and the unhealthy aspects of it. I decided to create my own version using as a base the Seeds of Change Organic Quinoa & Brown Rice that is a family favorite at my house. It's a very tasty, convenient, and healthy way to enjoy brown rice. But this recipe would also work with any kind of brown rice you wish to prepare.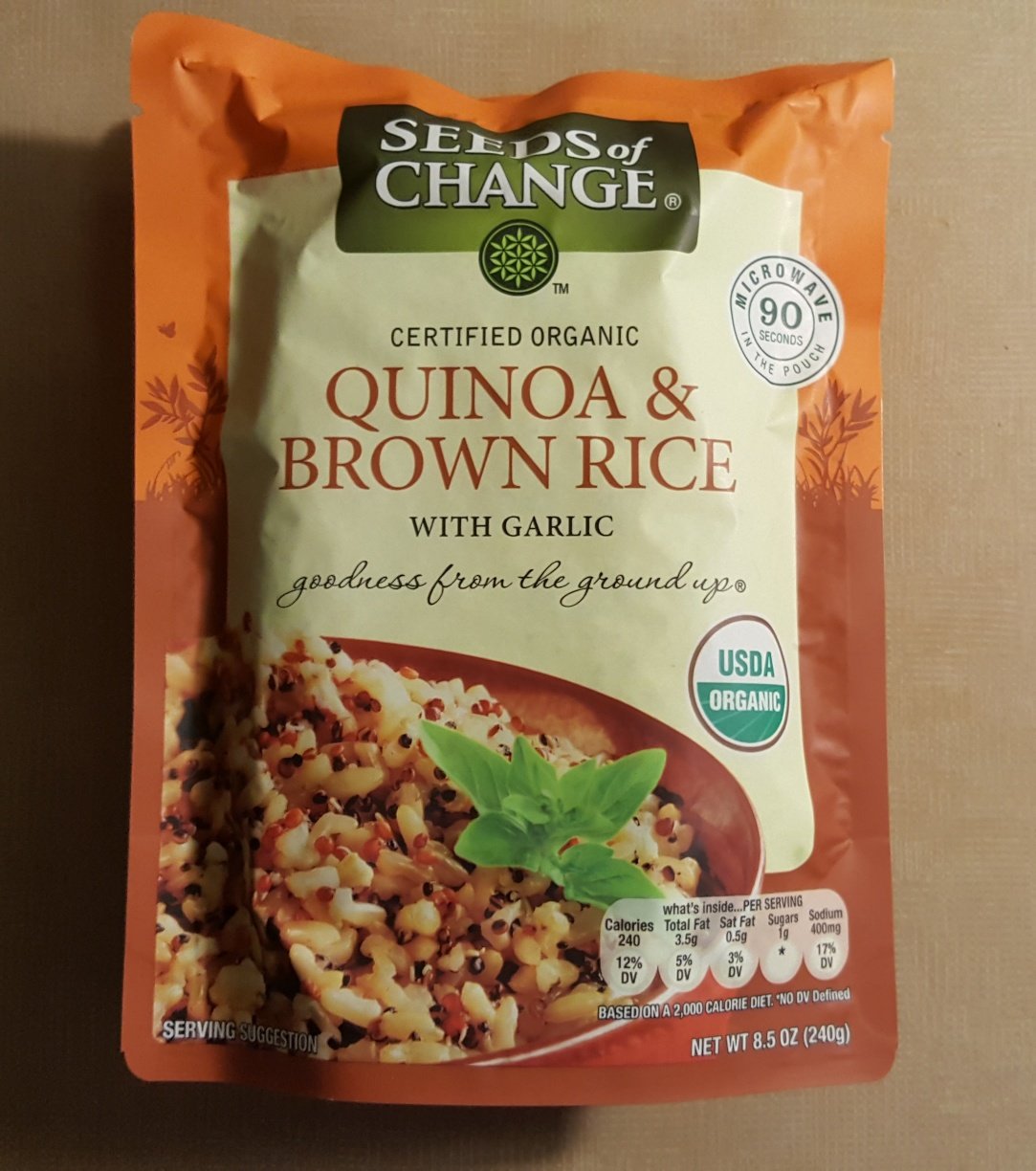 The first step is to oil up my cast iron skillet with a small amount of toasted sesame oil. I happen to like the extra flavor imparted by the sesame oil, but of course, you can use regular extra virgin olive oil, or a similar type. For some extra liquid and flavor, I also add in 1/2 cup of Ramen broth.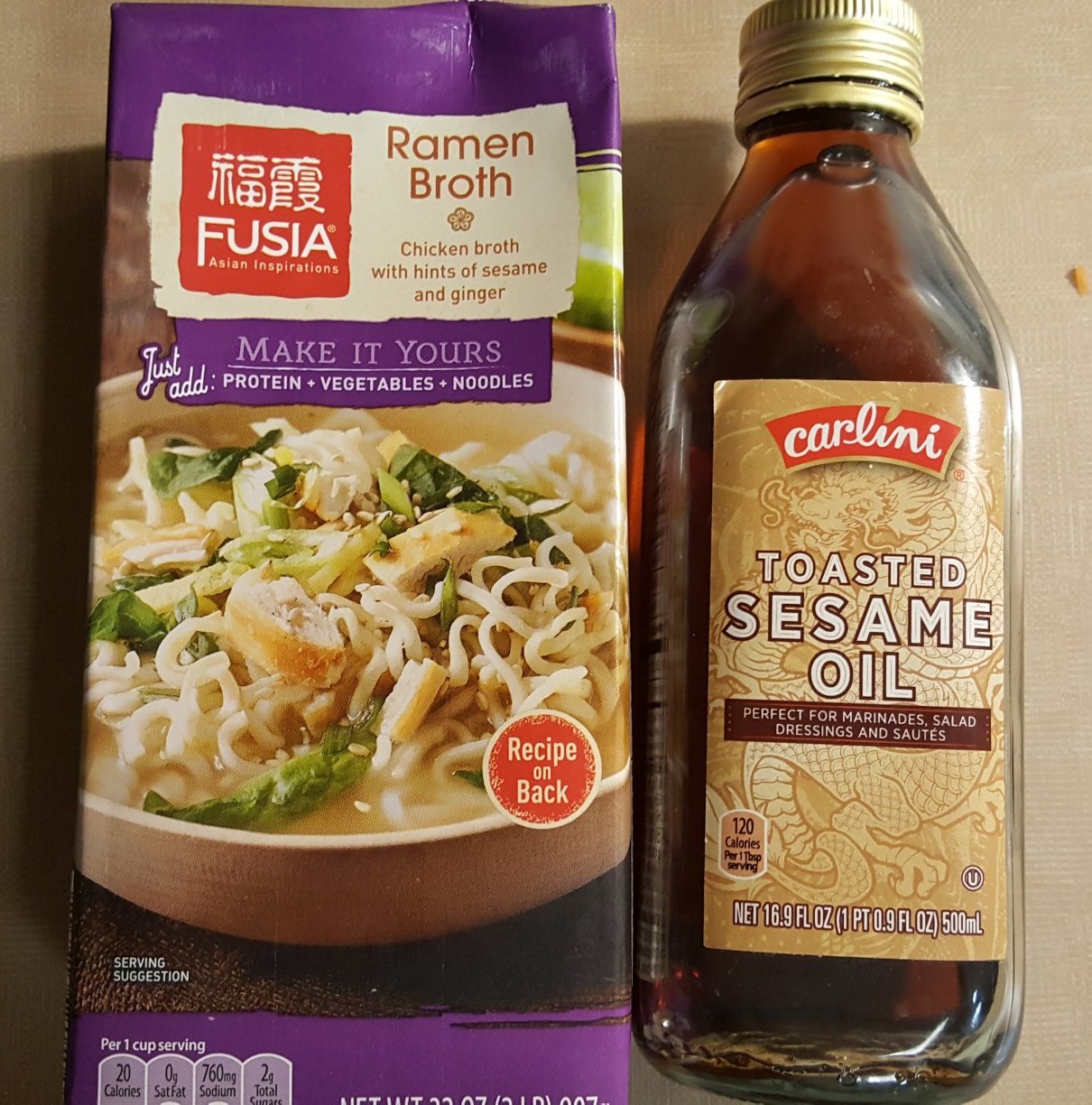 For the vegetables, I loaded up with chopped onion, broccoli, celery, and carrots. I used my Ninja blender for fast and easy chopping. I didn't add garlic because the brown rice and quinoa mix that I use already contains garlic. If I was using plain brown rice, I would add fresh garlic to this as well.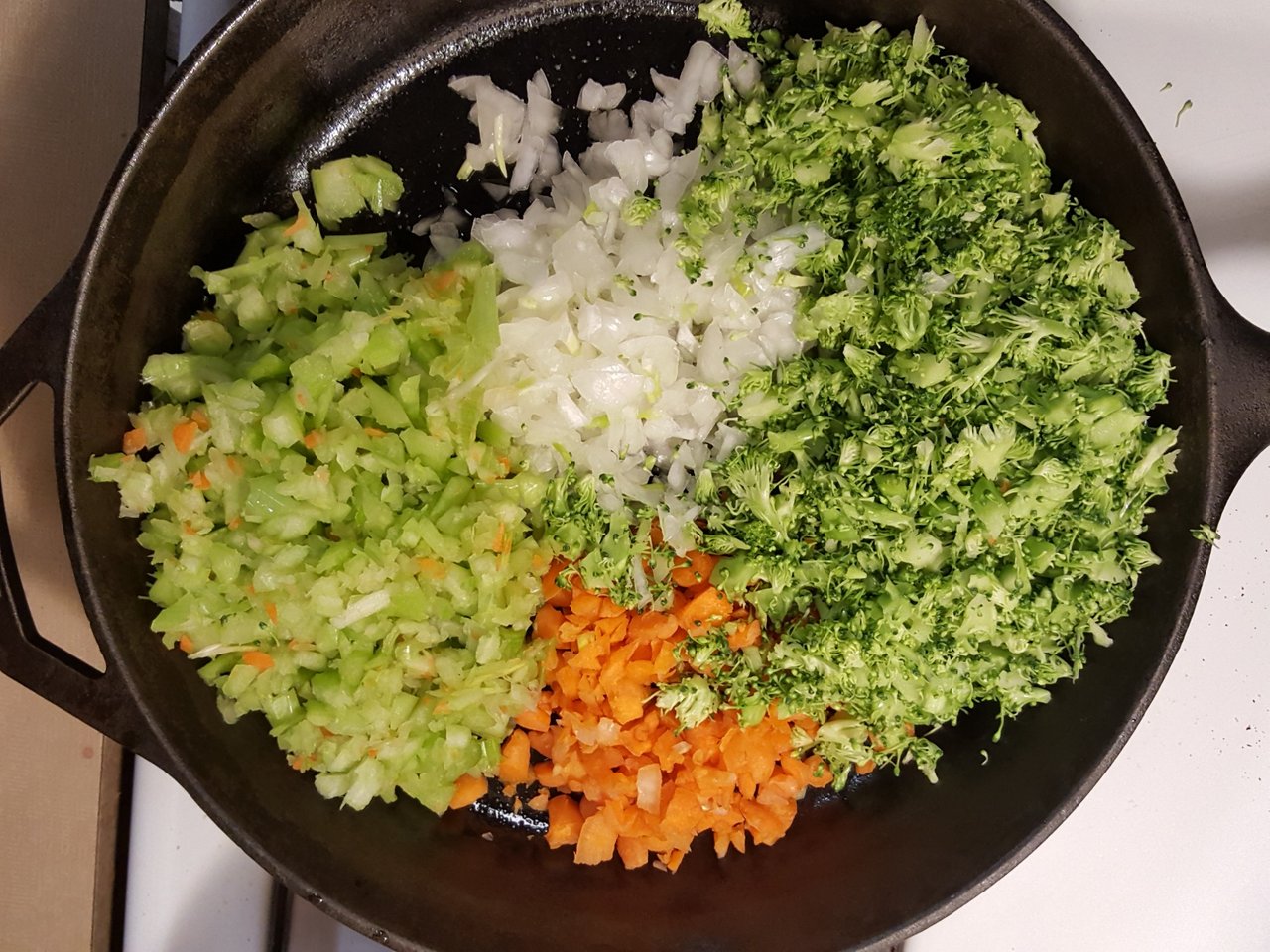 I let the veggies simmer in the broth until tender crisp and most of the liquid is absorbed. The rice mixture is added in next and only needs a couple of minutes to cook. At the very end I scramble in two eggs and stir to completely combine everything. The eggs give it a very creamy texture.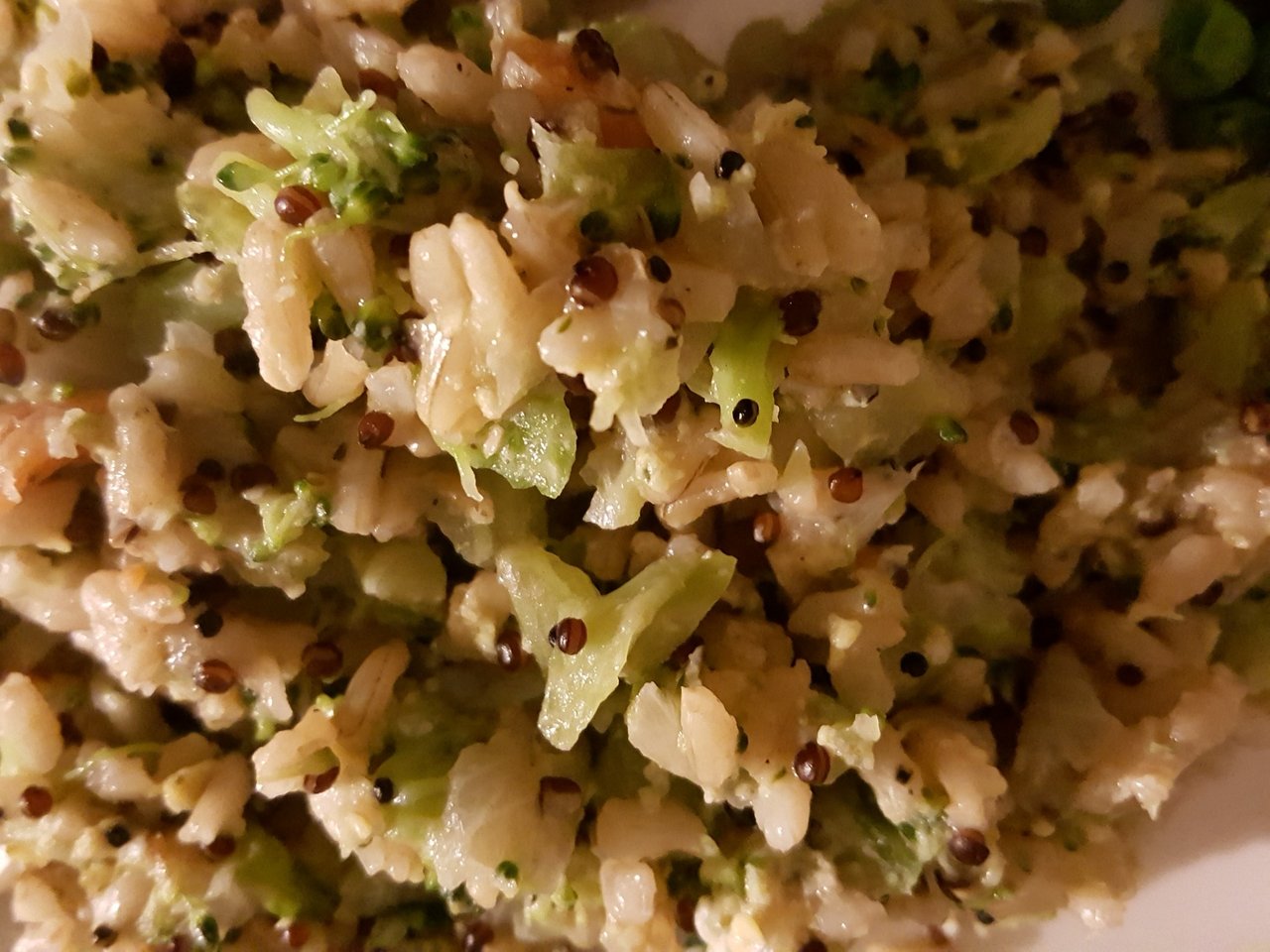 This makes a very large portion and it makes great leftovers for the next day as well. I added cooked chicken breast the next day and had a mixed bowl for lunch.
For this meal, I used it as a side dish along with Swedish Turkey Meatballs and Peas with Avocado (another much loved side dish thanks to @jaynie!).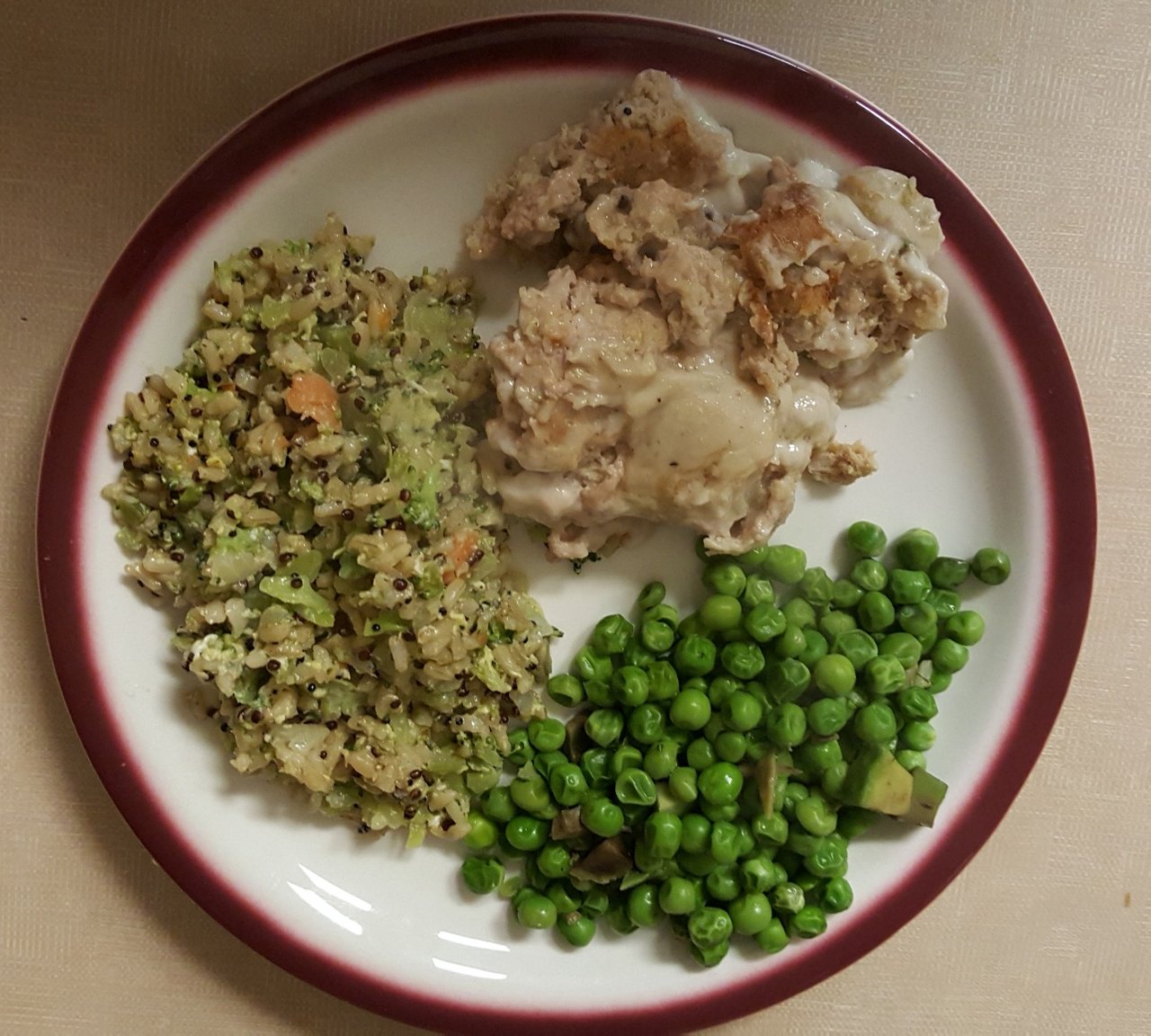 Let me know if you try this and your family loves it as much as mine!