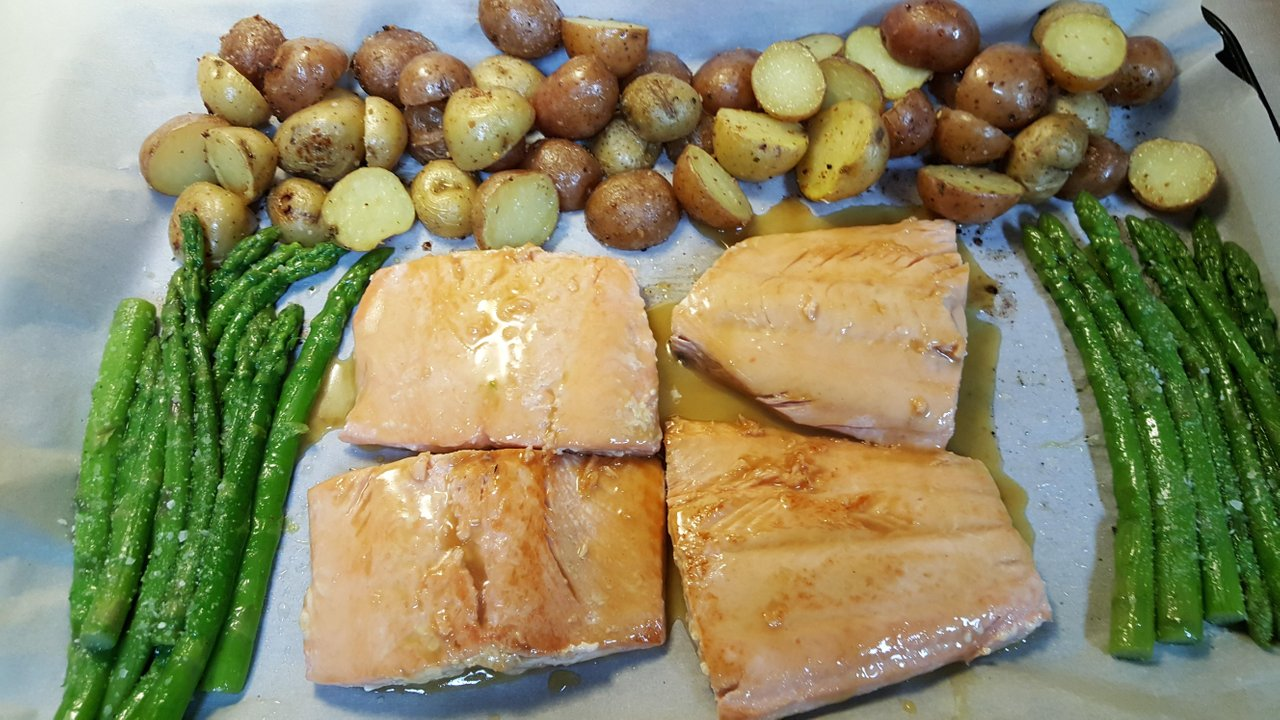 What "ingredients" make a good meal in your opinion?
How healthy?
How economical?
Ease of preparation?
Taste?
Visually pleasing?
For me, this meal satisfies all of the above! Even the cleanup is easy!
But these days - the "how HEALTHY" is my main consideration. Ocean caught wild salmon - NOT the farm-raised variety - is a great source of rich omega-3 fatty acids.
Farm-raised salmon are fish housed in controlled growing farms and jam-packed into little bins and fed fishmeal pellets as their daily diet to bulk them up to get them quickly to market. They also are fed antibiotics to keep them from becoming sick. And the fact that they are packed in with no swimming room makes them less lean and more fatty. So please avoid the farm-raised and look for the wild ocean caught!
So on to prepping the meal:
I start with parchment paper on a baking sheet. I LOVE parchment paper! Who would have thought it wouldn't burn? I was amazed.
New potatoes, washed and halved. Then lightly coated with olive oil and seasoned. This is my favorite seasoning - it's hard to find a seasoning combination that doesn't contain that villain - SUGAR. I can never find this in any local grocery store, but I'm able to buy it online.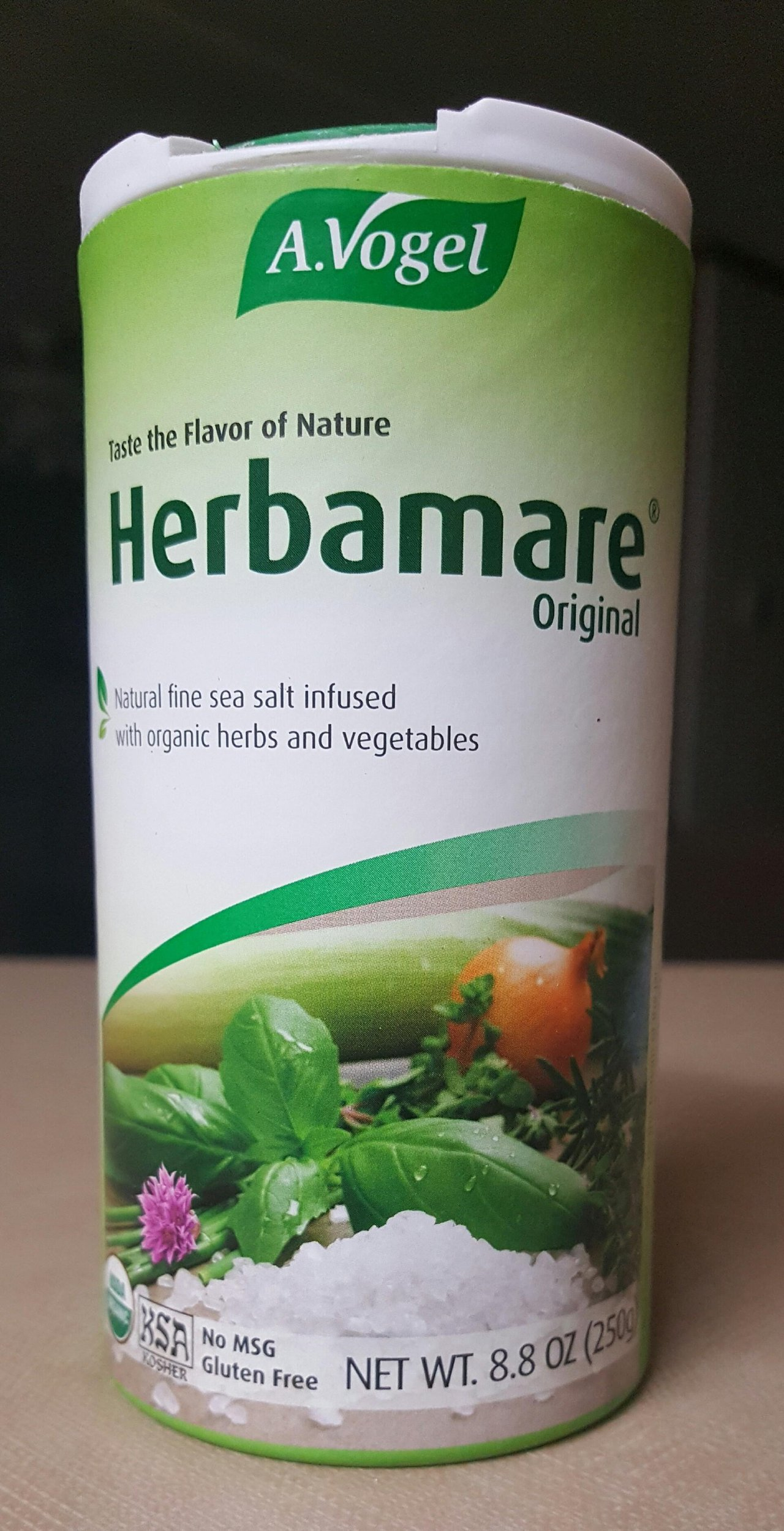 The asparagus is fresh and again, just a light brushing of olive oil and the seasoning.
Asparagus is long on nutrients and short on calories! It's a good source of antioxidants and since it's high in fiber it can help improve your digestive health and help to lower blood pressure.
For the salmon I used a simple glaze of fresh squeezed lemon juice, butter and garlic.
And here's the finished product: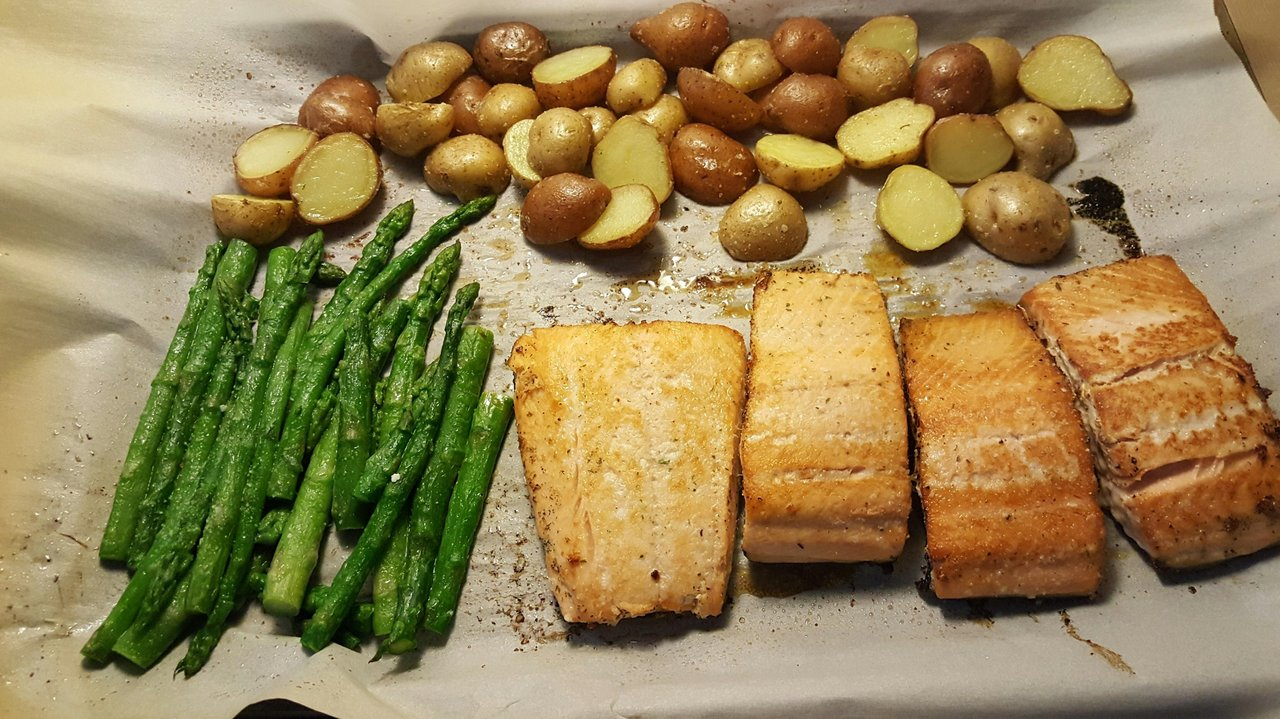 Plate it and crumble up the parchment paper and rinse off the baking sheet and you've got a meal and no kitchen mess to clean up.
Now for dessert, after this healthy meal, I'm keeping it up with a simple bowl of blackberries from my own blackberry bush.
Blackberries are a great source of Vitamin C and Vitamin K and are thought to increase brain health. Here's another perk that you might not of heard of before - they have antibacterial and anti-inflammatory abilities against some types of bacteria that cause gum disease. Plus they are low in calories, high in fiber, and can easily satisfy that sweet tooth all by themselves.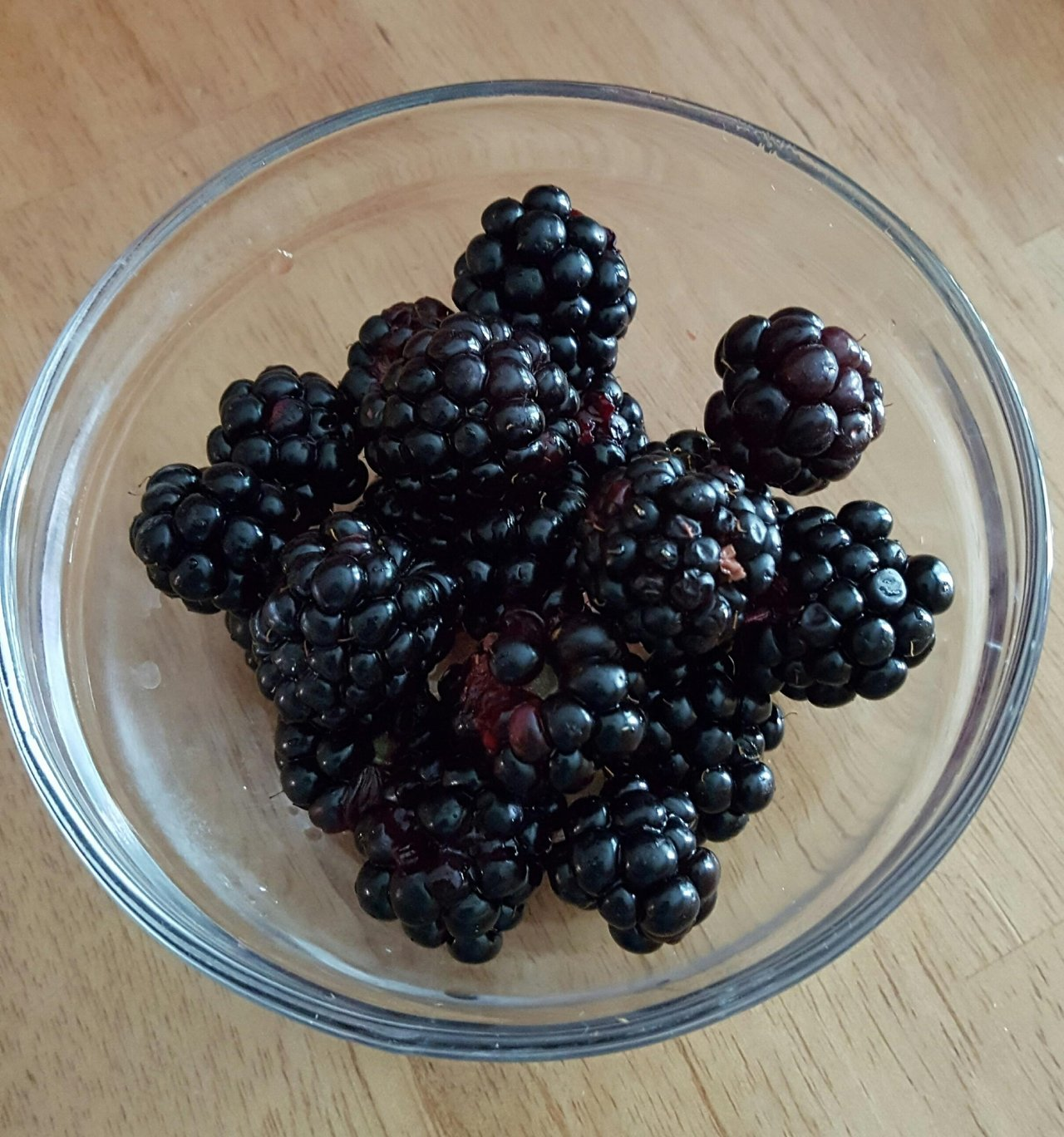 My husband isn't worried about calories (the fiend) and so I've made him a blackberry pie. So that doesn't count as part of the simple-easy-no clean up part of the meal.