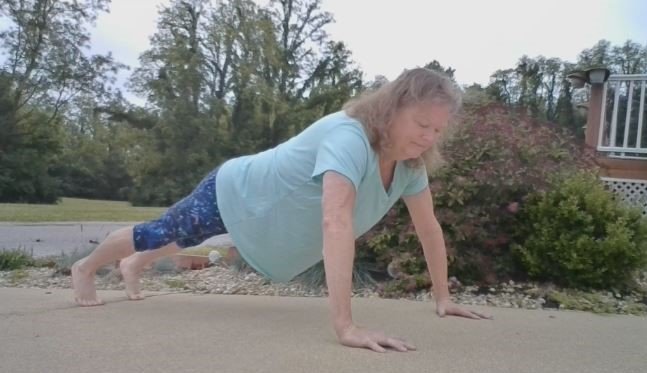 With most of us being homebound now doing our part to avoid spreading the coronavirus our lives have drastically changed. Things we would normally do, such as attending exercise classes at our local gym, are not possible at this time. We have to find new ways to keep our bodies and minds occupied.
Losing weight and keeping fit is a struggle, for most of us a life long one. It's even more challenging now with spending so much of our time in the vicinity of the kitchen instead of being out and about.
Various schools of thought have different approaches to the best diet plans and exercise regiments for the optimum results.
Changing your diet is a step in the right direction but your health will improve more overall if you include exercise in your life. Cardio workouts are a great calorie burn and they also strengthen your heart. If you're not able to do those long exhausting cardio workouts, a brisk walk as often as possible will certainly benefit your health and weight loss efforts.
But there is another component you can add to really boost your metabolism, which affects your weight loss rate. Strength training is a very valuable tool to put in your health arsenal.
By strength training, I don't mean lifting heavy weights at the gym to produce those huge muscles - though I applaud those people who are dedicated to doing just that.
I'm just talking about the benefits of simply strengthening your muscles, ligaments, and bones to improve your movements in everyday life. Some of the benefits are:
Improve your body composition and reduce belly fat (Yes - belly fat!).
Strengthen your heart and lower the risk of heart attack and stroke.
Increase your endurance for other types of activities.
Increase your bone density and help prevent osteoporosis.
Lower your blood sugar and improve your insulin sensitivity (good news, diabetics!)
Increase your feeling of well being and help with anxiety and depression.
You don't have to join a gym, take a class, or own a big variety of weights to add strength training to your routine. Studies have shown that you can get the same benefits from using small weights with high repetitions, so there is no need to be able to lift those heavy weights at the gym.
Resistance bands are a great way to do strength training with very little cost and bands take up no room in your home and are easily transportable. There are dozens of instructional videos available for exercises you can do with the resistance bands. Here is a website that shows you 10 sample exercises and a good explanation of the different types of bands:
10 Restiance Band Exercises to Build Total-Body Strength
There are also numerous exercises you can do that simply use your body weight and gravity. You can do them anywhere, anytime for free! Here is a website that shows a sample of 20 bodyweight exercises:
The 20 Best Bodyweight Exercises
If you want to make the most of your daily regime then strength training is something that can really boost your results. When you do a lot of cardio you tend to lose muscle and by adding strength training you will rebuild that muscle. Also, there is the "afterburn effect" of strength training. You burn a lot of calories while doing cardio - but the effects of strength training last from twenty-four to forty-eight hours AFTER you do the workout. This is because while you are strengthing those muscles you are actually tearing them down a tiny bit and causing your body to work for hours afterward rebuilding them.
As in all aspects of life, a balanced approach is the best avenue to success. If you combine a healthy diet, some form of cardio, and regular sessions of strength training you will be on a sure path to a fitter, healthier, and happier life!