As stated in my post earlier this week I will be really pushing my online efforts over the next 18 months to try and stack enough Bitcoin and Hive to become both a full Bitcoiner and Hive Orca (50k hive power) by the new year 2022.


https://peakd.com/hive-174578/@niallon11/new-plan-for-the-next-18-months-or-the-01-01-22-1-bitcoin-and-50k-hive


So starting from the month of June, I will be going from a base level of,


to work from.
This could take a while.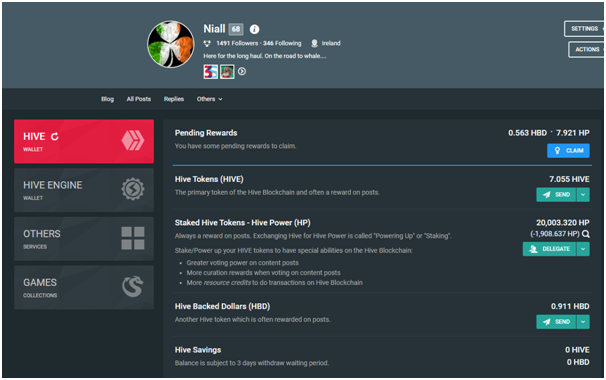 Nice detailed graph's to follow in the next monthly update but I am waiting for a new ledger to arrive as part of my bitcoin stacking and was having trouble getting the graphs to fit the way that I wanted them to. I thought it's more important to get my base level set up in a post and can push on from there into July and add some pretty pictures to the challenge.


The main problem that I have with this challenge is which side to attack it from. My first order of business is to power down all STEEM and sell it in the market but which coin do I buy?
Do I buy HIVE and power it up or do I buy Bitcoin and hold it? There are positives and negatives on both sides.
After having a look at the markets and seeing the hive price under 30c I think that I will start off by buying up a good quantity of that. Bitcoin has been stable for the past few months and should hold close enough in the near future.
It will take me about 6 weeks to power down my STEEM due to a few delegations but it will all be coming out of there. The other problem for now being that most exchanges have locked STEEM transfers so it will be hard to sell all of it for a decent price.
For month 1, I will sell off the little bits and pieces that I'm holding in other wallets and try to consolidate them into hive. It's only a few dollars but every little bit helps on a large challenge like this. You just have to keep stacking everywhere that you can squeeze an extra token out of.
Tasks for month 1:
Sell STEEM for HIVE.
Consolidate all those shit coins that I have sitting in multiple places.
Sell this months BAT tokens for HIVE
Try to bring in 5 new users with the new referral program.


This should give me a nice jump start for month 1 as well as set up some passive income going forward which will be vital to reach my goal in 2022.
I've often preached about consistency of effort and it's what has gotten me to this point here so for this tough challenge to be accomplished it's going to take lots of time and effort but I'm looking forward to it. HIVE has given everything a breath of fresh air and has gotten me motivated again to keep stacking.
If you see any nice ways to add a few sats feel free to let me know in the comments. Every few dollars adds up when you keep adding them to the pile.


If you are interested in joining #HIVE just click the link here to get your account and get started.