Recently I was reading about the initiative that operates on the Ethereum Blockchain called "DeFi" (Decentralized Digital Finance).
DeFi includes a set of services and financial products designed on open source protocols or on the public blockchain of Ethereum, which allows leveraging smart contracts and the operation of this network to create new instruments that help expand the reach of these tools and in Consequently, its massification.
The Objectives set by DeFi gave me a very similar perspective to my interpretation of what is happening in Steemit since the appearance of Steem-Engine.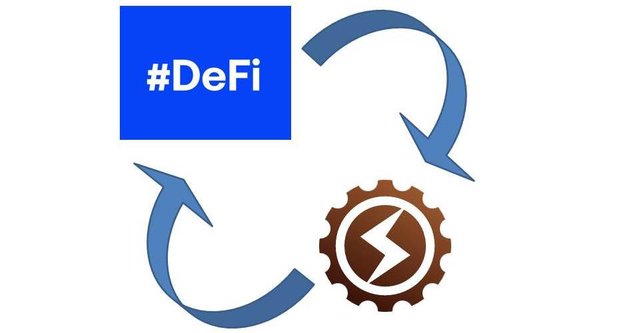 The products and services that hope to follow this new trend within the Ethereum ecosystem must have three essential characteristics: Interoperability, Accessibility and Transparency.
Interoperability and open source: DeFi members take interoperability into account when building their projects. Open sourcing allows us to collectively understand how all products can be intertwined at a technical level.
"This is evidenced in the Esteem-Engine DEX, since with the ENG tokens it is possible to exchange between all other tokens created on the platform".


Accessibility and financial inclusion: a financial system accessed by anyone with an Internet connection is possible.
"The values ​​adjacent to all the initiatives undertaken in steem-engine flow freely, regardless of the geographical location of the participants".


Financial transparency: information about financial products and services must be transparent to all participants and at the same time preserve individual privacy.
"Without compromising privacy and information management, security is a central issue in Steem-Engine and remains accompanied by clarity for users, as there are smart contracts that allow governance and dispute resolution. You will always find the person or organization behind each initiative created".

Based on these characteristics set forth above:
Could we find a similarity between Ethereum's DeFi proposal and all these initiatives that visionary entrepreneurs are developing on the Steem blockchain, taking advantage of the Steem-Engine platform and it´s smart contracts?
In my opinion there are more similarities than differences between DeFi and Steem-Engine.
"STEEM ENGINE is a platform that empowers communities, project owners, fundraisers, developers, and businesses to quickly and easily build on the Steem blockchain like never before."
---
What is your opinion about the future of decentralized digital finance in Steem (obstacles to adoption)?
---