Recently I noticed something new in my Brave browser that filled me with joy.

Venezuela was included in the list of countries enabled for Brave Ads !!!

Since I started using Brave Browser I have only received satisfaction for their services:
I was able to earn BAT using my referral links.
I also received BAT as a tip after being verified as a content creator.
There was only one detail, I could not participate in the Brave Ads system, since my country was not included in the platform.
But thanks to the great Brave team is constantly working to expand the ad platform to additional regions, I can now earn BAT by receiving advertising ads in Venezuela.
---
Currently supported countries and regions include:
🇺🇸 United States (US)
🇬🇧 United Kingdom (UK)
🇨🇦 Canada 
🇫🇷 France 
🇩🇪 Germany
🇦🇺 Australia
🇮🇪 Ireland
🇳🇿 New Zealand
🇦🇷 Argentina
🇦🇹 Austria
🇧🇷 Brazil
🇨🇭 Switzerland
🇨🇱 Chile
🇨🇴 Colombia
🇩🇰 Denmark
🇪🇨 Ecuador
🇮🇱 Israel
🇮🇳 India
🇮🇹 Italy
🇯🇵 Japan
🇰🇷 Korea
🇲🇽 Mexico
🇳🇱 Netherlands
🇵🇪 Peru
🇵🇭 Philippines
🇵🇱 Poland
🇸🇪 Sweden
🇸🇬 Singapore
🇻🇪 Venezuela
🇿🇦 South Africa.
---
How to enable my Brave browser to receive Ads and earn BAT?
(The following explanatory text was extracted from Support Brave)
Enable/Disable Brave Ads
Activate Brave Rewards to enable or disable Ads (note that you are not required to contribute or tip websites in order to view ads):
Launch Brave, click the Main Menu  --> Brave Rewards
Ads will be turned on by default when Brave Rewards is first enabled. You may turn Ads on or off at any time in the Rewards Settings page.

You can also enter brave://rewards in the address bar to navigate directly to Brave Rewards Settings
Once enabled, Ads will appear in the form of your Operating Systems push notifications: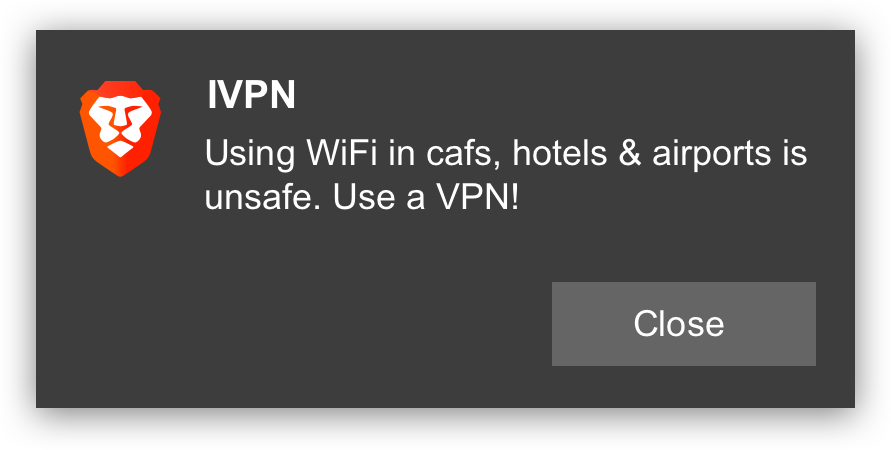 Clicking on this notification will open a new tab in Brave with the associated advertisements landing page. Note that your Operating Systems specific notification settings may affect or prevent Brave Ads from displaying. Please see our comprehensive troubleshooting guide for properly configuring OS notifications to show Brave Ads.
Manage Ads
You can adjust your Ads settings and view information in the Ads panel:
Use the toggle button at the top to Enable/Disable Ads
Click settings  to adjust the maximum amount of Ads you can be served per hour:

If you'd like to opt-in to Brave Ads but are not interested in participating in the rest of Rewards, simply Enable Ads, while disabling the Auto-Contribute table in Rewards Settings.
---
---
---
Partners supporting my work:

Project Hope Venezuela is an initiative created to grow.
You See more about it at:
@project.hope - INCREASE BY 50% YOUR WEEEKLY PAYOUT
@project.hope - PROJECT HOPE in SWITZERLAND
Please Visit Our Website


Join Our Telegram Channel


Join Our Discord Channel


---
Opinión sobre Tecnología, Finanzas y Emprendimiento.
Venezuela, Colombia y Latinoamérica
Cripto en Español