Many of you already know the Brave browser.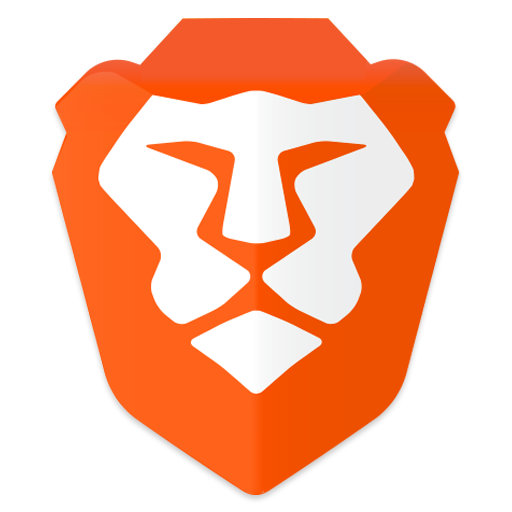 ---
This browser allows an experience without unwanted advertising on your screen, is faster and lighter than Chrome and also allows you to receive rewards with it´s Basic Attention Token (BAT).
Recently, the BAT developer team included a new update that allows you to better manage the tips you receive as a content creator on your YouTube, Reddit and Twitter channels.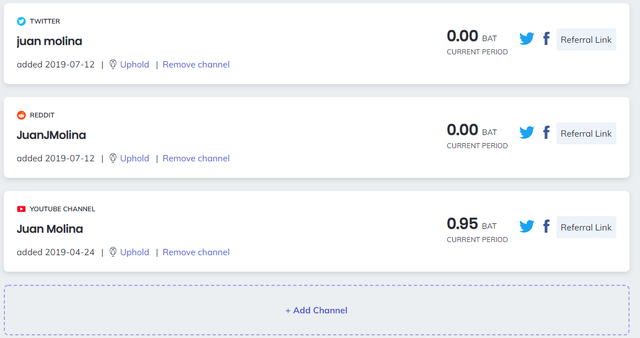 ---
As you should know, Brave allows you to manage your profits with the creation and synchronization of your Uphold wallet.
There your earnings will be deposited monthly. You can choose to receive them as BAT tokens or in USD.
The novelty in this case is that previously the tips were deposited in a BRAVE wallet that is part of the browser.
Now individual spaces were created for each channel inside your Uphold wallet for the reception of your tips.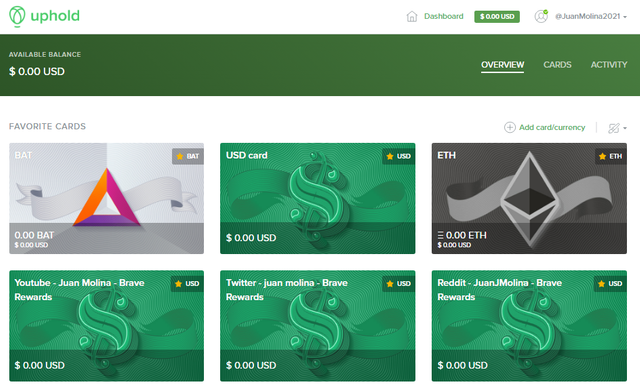 ---
In my case I received earnings with the referral program offered by Brave. I have hardly received tips from my channels.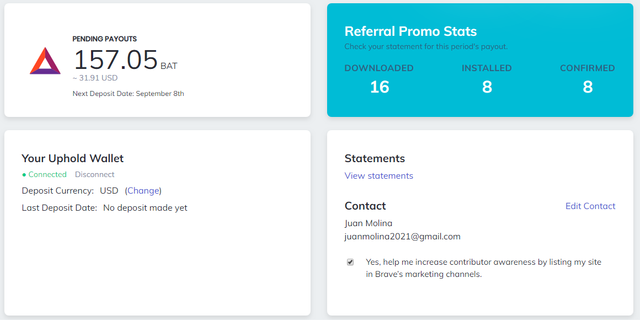 ---
You can also benefit from the experience of using the Brave browser.
Here I leave my personal link so you can download it: https://brave.com/jua900
Check out the full list of features here: https://brave.com/features/
FAQ: https://basicattentiontoken.org/faq/#meaning
---