A few months ago I made a post where I spoke to you about the Association between Brave and Uphold.
I found it pertinent to highlight the benefits that this association represents for users. Once the BAT tokens obtained through the use of the Brave Browser are transferred to the Uphold shell, users can enjoy the advantages of Uphold in terms of convertibility to hundreds of other crypto and even fiat currency from various nations.
So the privacy of the Brave browser was combined with the security that Uphold offers.
Now, Brave has a nice new surprise for us:
San Francisco – March 24, 2020 – Brave Software, makers of the innovative Brave browser which combines privacy with a blockchain-based digital advertising platform, and Binance, the global blockchain company behind the world's largest cryptocurrency exchange by trading volume and users, today announced a partnership that enables Brave browser users to seamlessly trade cryptocurrency assets through Binance.
---
Brave Browser users will be able to add a widget in their browser interface that will allow them to access their Binance account and carry out operations without leaving the browser.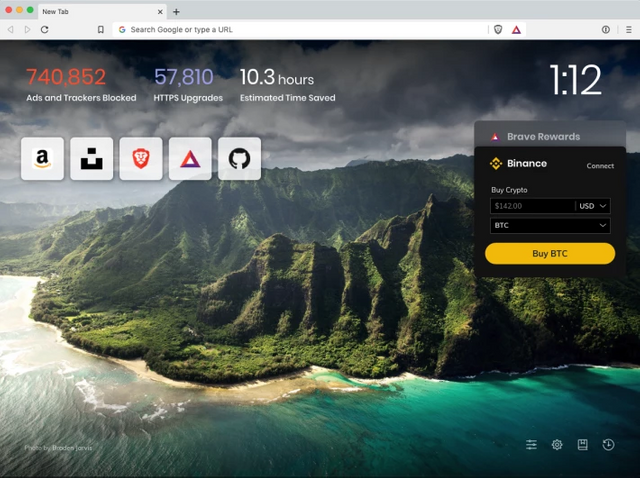 Changpeng Zhao, also known as CZ, says:
"The Binance widget on Brave's privacy-oriented browser instills a safer way to buy and sell crypto and also reduces user friction to onboard, trade and interact with the Binance ecosystem''.
---
With the new "Binance Widget " users will be able to exchange cryptocurrencies such as Bitcoin, Ethereum, Ripple, Litecoin. Users will be able to:
Buy and Deposit.

Swap.

View wallet summary.

---
This look is currently only available in the NIGHTLY desktop version. Expected by mid-April In April, the Binance Widget will be available for all types of Brave Browser versions. By then registered users of Binance.com and Binance.US will be able to enjoy the full features of this new tool.
---
Conclusion
This strategic partnership between Brave, the fastest privacy-oriented browser with blockchain-based digital advertising platform, and Binance, the best-known and most liquid cryptocurrency exchange, will open a window of opportunity for both users who are experts in cryptocurrency exchange. As for those inexperienced for whom buying and selling crypto assets can be a daunting and stressful task.

---
Credits: You can see the Complete Original Article Here
---

Live the BraveBrowser Experience. Browse fast, safe while earning BAT tokens.
Please download the browser using my Referral Link.
---

---

Project Hope Venezuela is an initiative created to grow.
You See more about it at:
@project.hope - Community of the Week Challenge entry for PROJECT.HOPE Community
@project.hope - #ProjectHope, a great Multidisciplinary team

Hopefully by now you think that our efforts are worth your support and you'll consider delegating some SP to help us grow. We will be happy to have you on-board our project and in return we share 100% ROI (curation rewards) with all delegators.
We share those rewards on a weekly basis and currently 1000 SP delegated to @project.hope will result with a profit of average 2 STEEM / week (which is slightly more than pretty much all delegating bots are offering).
---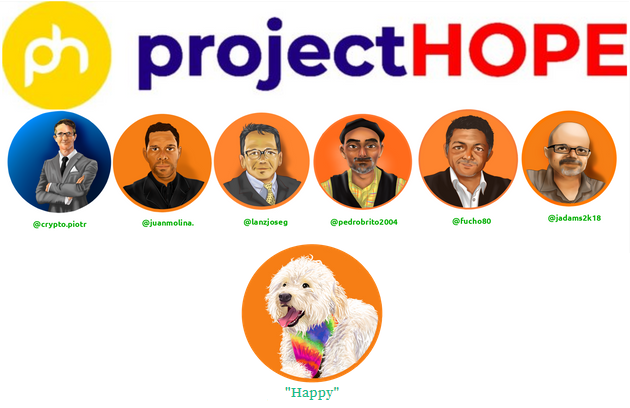 Web Site | Telegram | Discord | Instagram | Twitter | Facebook | Youtube
---