Hi Everyone, My name is Farhan, and I am a newbie in Splinterlands. Even though I already play for a couple season, I still count myself as a newbie because I don't think I already at the game and I also don't know how the game system work on the higher level.
Even though im that good at the game, I'm still enjoying Splinterlands as my first NFT games. It was fun to know new things in Crypto World. In this Article, I will give you 5 reason why I think Splinterlands was good and fun to play.
1. Free to play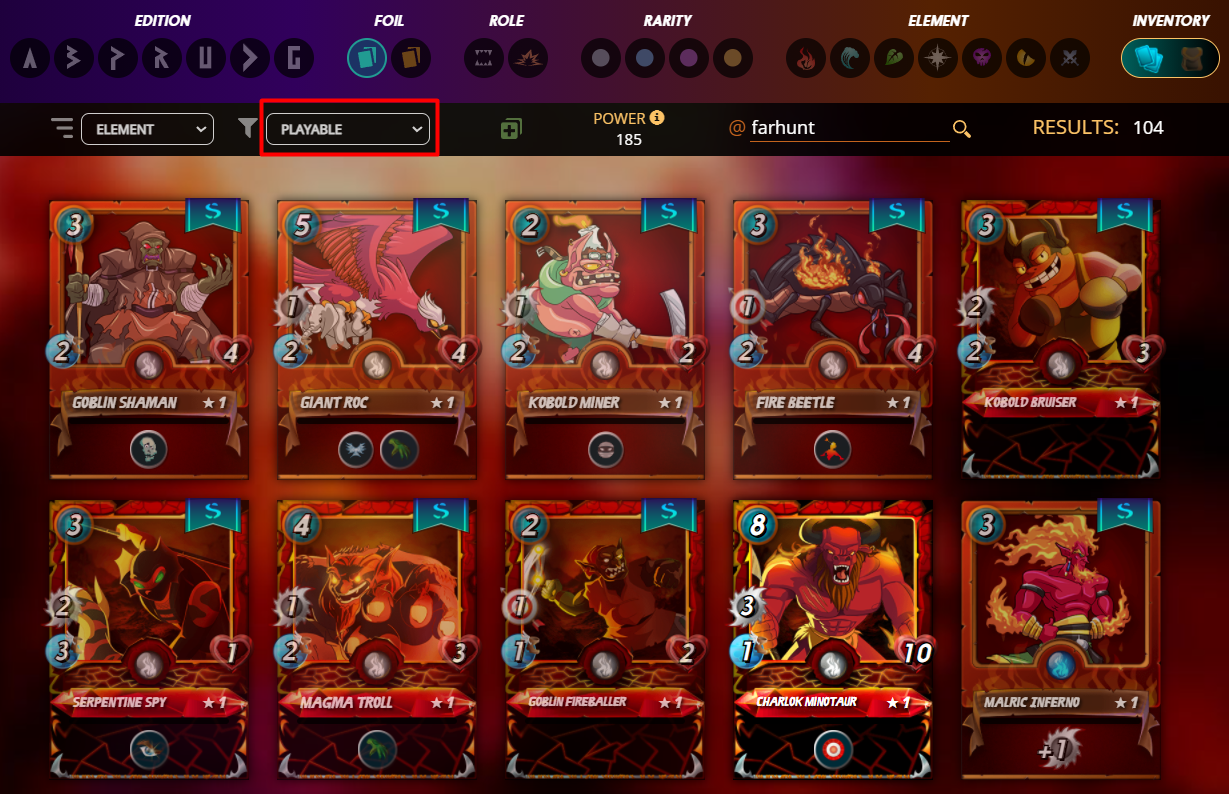 Since I'm new to NFT Games, I was afraid to start investing my money because i was not understand anything about NFT Games. Luckily I found a video about someone explaining about Splinterlands and this game was free to play. At the beginning of the game, we have a deck of card that playable in every element. So we can have some experience to learn the base of the game and the system that this game use to play. After playing with playable card, i was ready to buy and invest to some card to battle.
2. There is a lot of Tutorial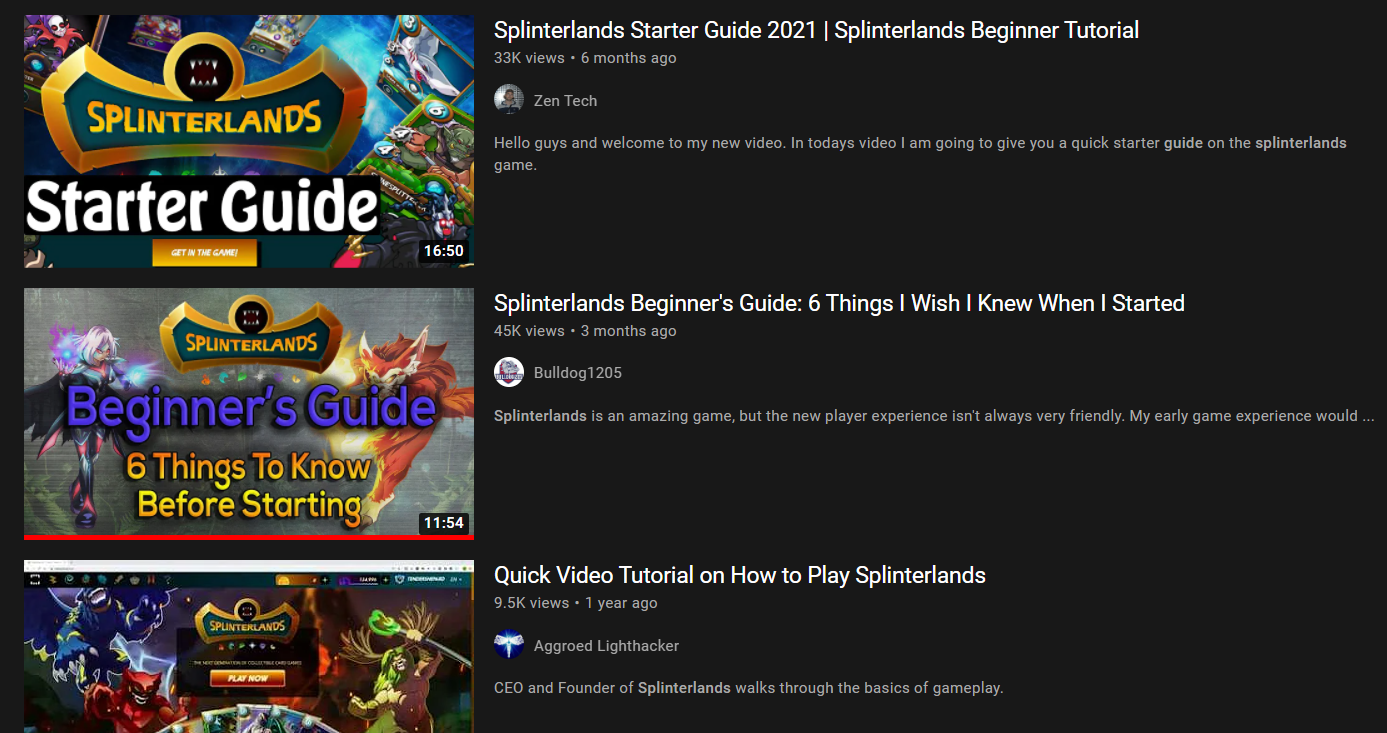 To start playing and understand about the game, I need someone who can explain to me step by step since I'm not familiar at all to the game environment. Luckily there is a lot of content on YouTube and blog explaining about the game, guide through the game and more tutorial about the game. I really appreciate these guys because those video is one of the factor that got me to Splinterlands
3. Friendly Community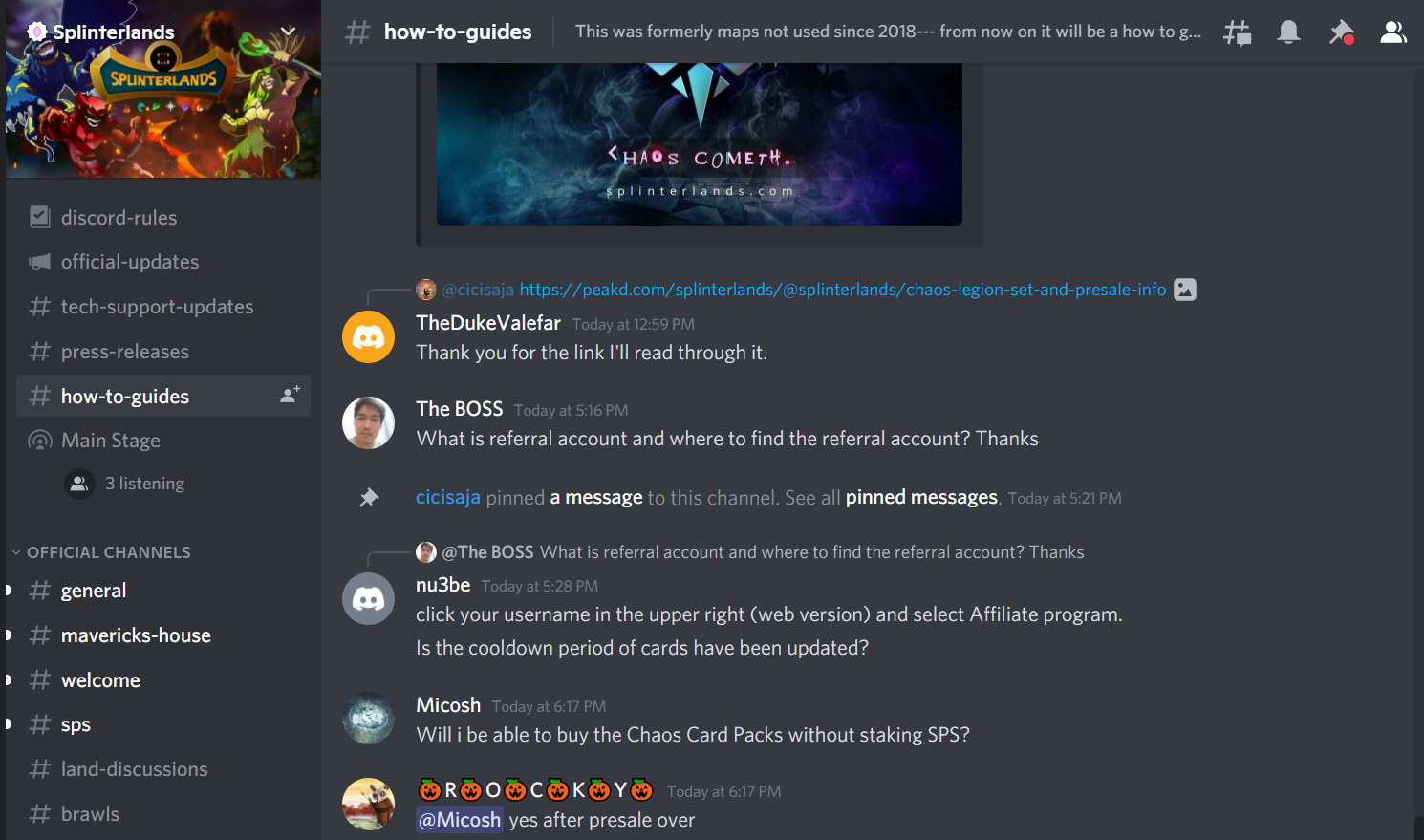 To learn about other things inside and outside the game, I strongly suggest joining the Splinterlands discord server because I see a lot of players asking about the game on the server. The community will help as to as they can to answer, and I see a lot of good players helping each other there. I'm also joining few Splinterlands community server outside the official one.
4. Renting System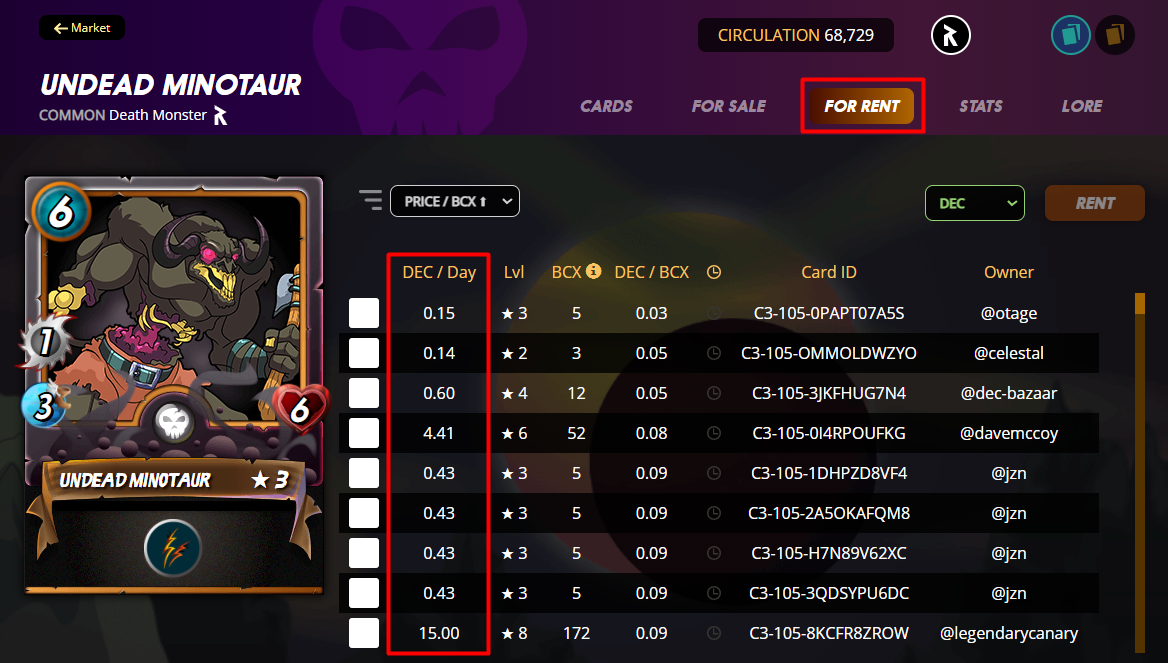 I count myself late to start the game and all the card already expensive at that time. So at that time I can't consider buying a card because I didn't have a knowledge about the card. Thanks to the developer we have rent system, so we can try basically all the card for cheap prices before buying the card. We can also experience and trying out different strategy to our play style with this system.
5. Blogging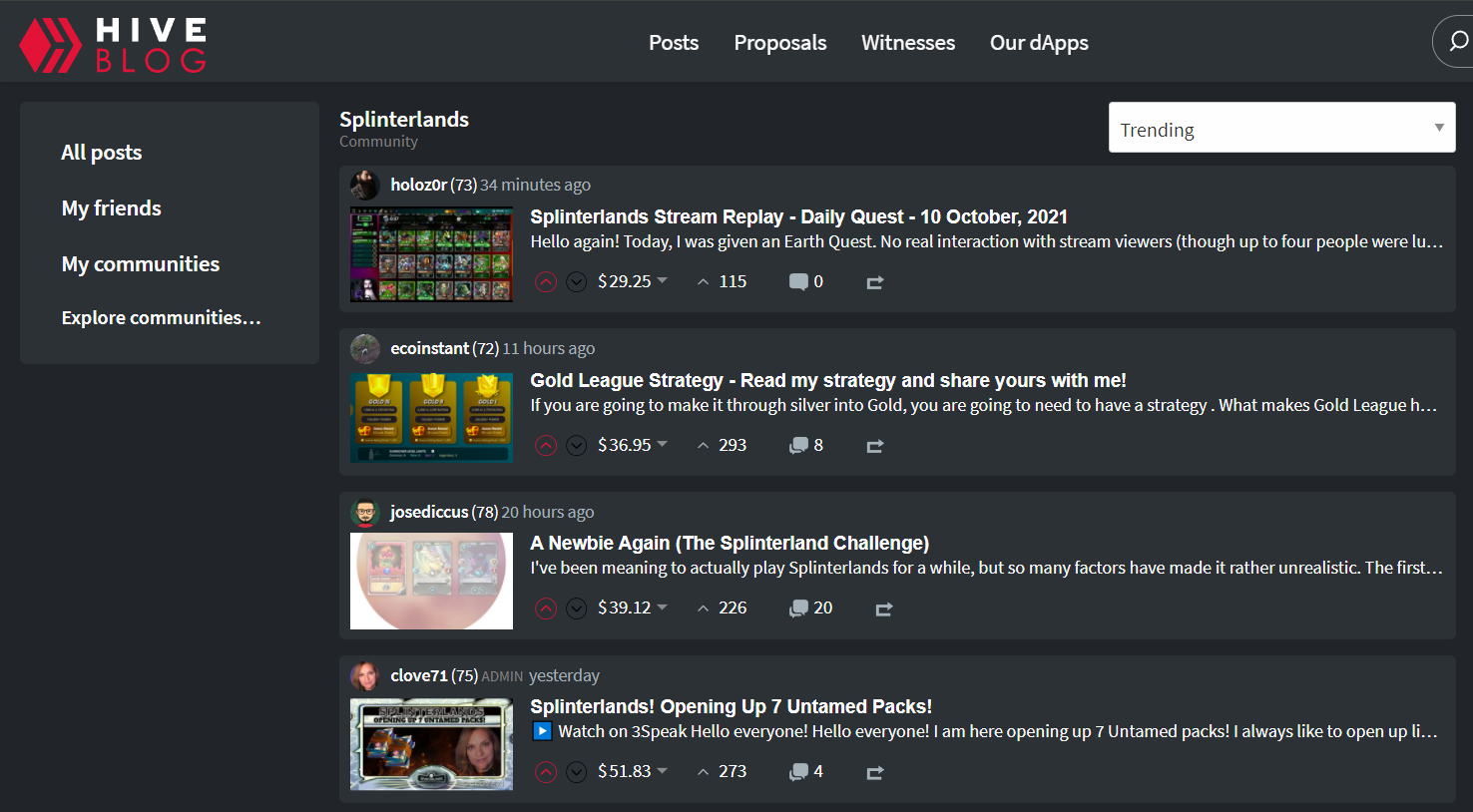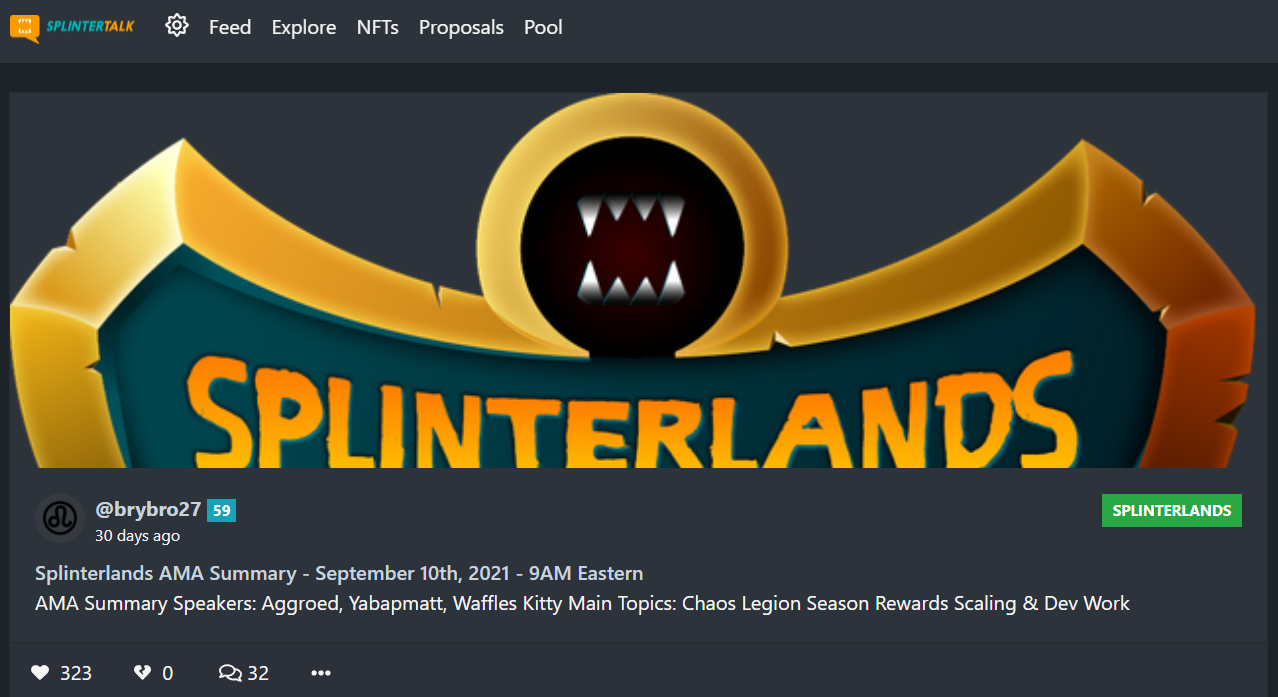 Beside playing the game, we can also contribute to the community with blog and videos. We can write something about the game and the curator will review the work. We got a reward as an appreciation because we spend our time and effort learning, documenting and explain something about the game, so the community have something to learn about the game every single day. There is a lot of article and video now on the internet explaining about Splinterlands. There are two sites that you can check about blogging on hive ecosystem, Hive Blog and Splintertalk.
Start Playing Splinterlands Here
Check out my Blog on hive Here
Check out my Blog on Splintertalk Here