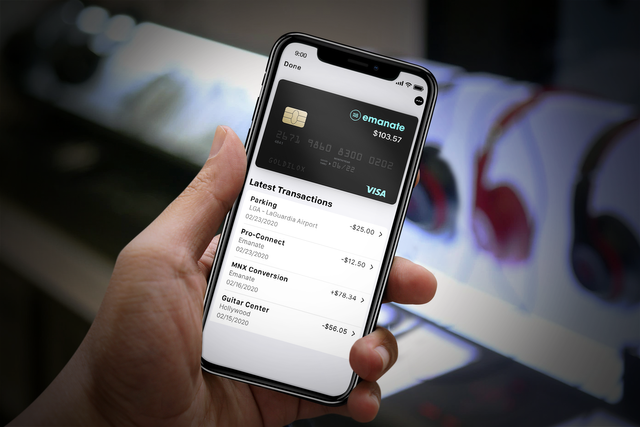 Since it's inception back in 2018 Emanate has been set to Shape the Future of Music Industry and bring power back to musicians
What is Emanate
in short among lots of new developments that I will mention below, Emanate is a music streaming platform that creates a smart contract that protects the artists from digital privacy, ensuring that the artists are paid when their music is played even if it is only a very small amount in real-time as their music is being consumed. It's a really simple concept but could have profound effects on the industry, by taking the scalability of EOS, micropayments, smart contracts and an audio file and create what they call "smart collaborations".
There are so many great things that Emanate has built and more great services being worked on but today I would like to focus on the recent development and announcement in this post which is the Emanate Visa StreamCard.
Artists Struggle Background
With the current legacy music industry modules used, artists have to wait for a year to get paid for their music streams if not more and most have to go through ridiculous costs to go through lawyers and pay distributors to manage everything for them which leaves them with not much really and to emphasize on what I am saying I am going to share a video as an example of an artist who had 500,000 streams for a song on Spotify and how much it made him earn? Can you guess? Let me know in the comment box below
Emanate Visa StreamCard
Emanate Visa Debit represents the first time that artists will be able to get paid in real-time for their streams and top up instantly to a Visa Debit Card.
With Emanate Visa StreamCard now artists will be uploading music to Emanate, getting streams from their fans and topping up their StreamCard instantly go to their favorite music store and buy a new Microphone, or new studio gear or simply pay for their lunch or coffee. How Crazy and revolutionary is that!?!?
As mentioned by Emanate "It could be just minutes between uploading a track to buying a coffee"
Also the StreamCard is not just for artists, as Emanate is releasing Monetized Playlists and a range of innovative new music-investment token utilities that will be coming later this year.
So much more covered in the official Medium article in here
https://medium.com/emanate-live/emanate-visa-streamcard-de30246bb904
To add more great news, this week Emanate also has released 2 other major announcements out of the 5 announcement they said will be coming this week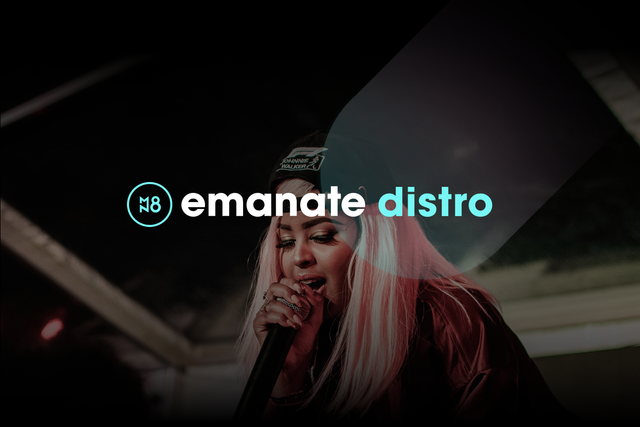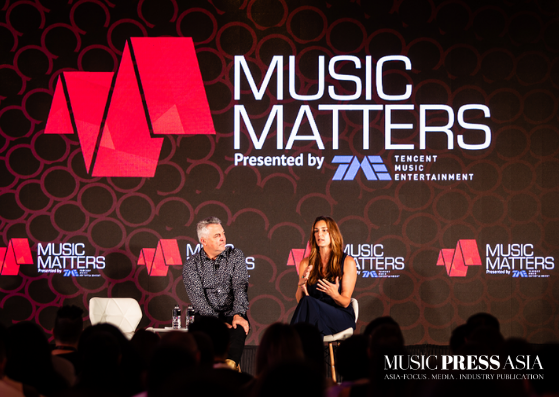 ---
With that said stay on the lookout for 2 more major announcements coming this week!
Get your account and start enjoying some fresh tunes, all you need is a email account and a password. https://emanate.live/listen
Sign up for Emanate here: https://emanate.live/auth/signup
Learn more about Emanate and follow our socials:
• Website: https://emanate.live/
• Medium: https://medium.com/emanate-live
• Reddit: https://www.reddit.com/r/emanateofficial/
• Twitter: https://twitter.com/EmanateOfficial
• Facebook: https://www.facebook.com/emanateofficial/
• Instagram: https://instagram.com/emanate_official
• YouTube: https://www.youtube.com/channel/UC02u8Gg5EcCgG7XpP-XDuuw/videos
• Telegram: https://t.me/emanateofficial
---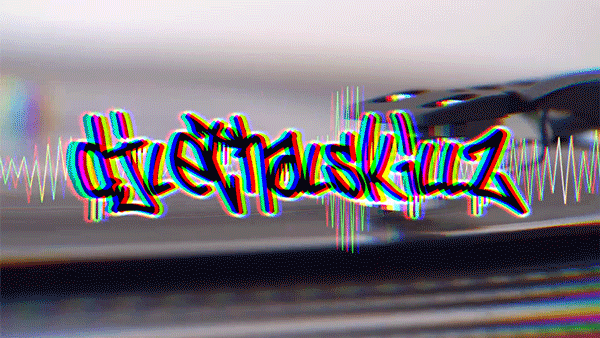 ᵀᴴᴱ ᴹᵁˢᴵᶜ ᴿᴱᵛᴼᴸᵁᵀᴵᴼᴺ ᵂᴼᴺ'ᵀ ᴮᴱ ᵀᴱᴸᴱᵛᴵˢᴱᴰ, ᴵᵀ'ˢ ᴼᴺ ᵀᴴᴱ ᴮᴸᴼᶜᴷᶜᴴᴬᴵᴺ