A wild warrior in reptilian armor with huge teeth and a javelin ready to launch repeated ranged attacks with a fierce rage, I'd be very careful if I were you, she seems to be quite a bad girl!
His skills and stats are more than excellent, it's one of those cards that absolutely cannot miss the collection of any player who wants to make the best use of his heart deck. I've had mine practically since I started playing and I've managed to take it to level five and I'm fully satisfied with it.
Now let's talk about your stats from the first level up to the maximum, level 8, first of all you need 5 mana to use it, it goes from 2 to 4 ranged, the speed increases from 4 to 6 and so does her health.
From the first level it has a very useful ability, piercing, in which if Melee or Ranged attack damage is in excess of the target's Armor, the remainder will damage the target's Health.
From the fifth level on, it also has the dodge ability, which has an increased chance of evading Melee or Ranged attacks.
---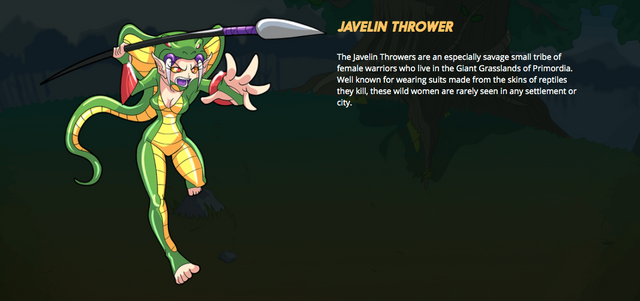 When I use my trusted summoner, Lyanna Nature, it's pretty obvious that I use this card, a seat at the back just before the furious chicken is almost a must for me!
I know, I'm the emblem of boredom, as you'll see or have seen in the video (watch it if you haven't because I got an unexpected little gift while recording it that I really loved) I always line up Melee first, Magic second and Ranged last, and so I did this time, with sometimes unexpected or ambiguous results.
My ideal deck when I use earth is, mana permitting, composed of a pair of Melee:
First line Nectar Queen, and who else!?
Second line my freshly arrived, the Unicorn Mustang
Now let's move on to Magic (essential for any battle, rules permitting):
Wood Nymph, who with her Tank Heal skill can really help you a lot.

Spirit Shaman... I love is Divine Shield

If there's a sixth place without mana I choose the furious chicken all the way, if I have one left it's almost always booked by the Creeping Ooze, otherwise the Screeching Volture is a card I use often!*
This was my ideal tactic, with only one ranged to complete the deck, the star of the week of course, anyway I have other creatures that I like a lot, but I usually use the ones I just mentioned.
The current market price is more than affordable, almost 7 cents are really nothing for the potential and usefulness of this card, if you don't have it yet in your collection run to buy it, you can find a lot of them at that price, if I were you I would buy about twenty, spending about 1 dollar and 40 cents would take it easy to the fifth level, if you have an already advanced Summoner would be the top of the top.
---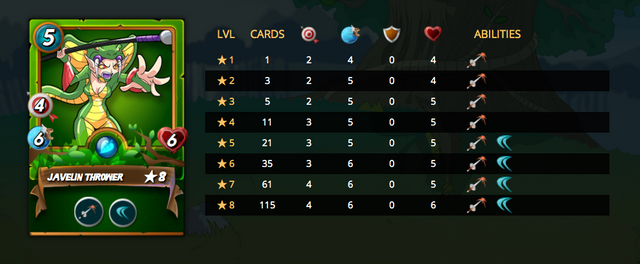 ---
If you want to take part in the contest here is the link, they're organizing a new one every week, so stay tuned with @splinterlands!
If you want to join me in the game you can use my affiliation link:
https://steemmonsters.com?ref=dexpartacus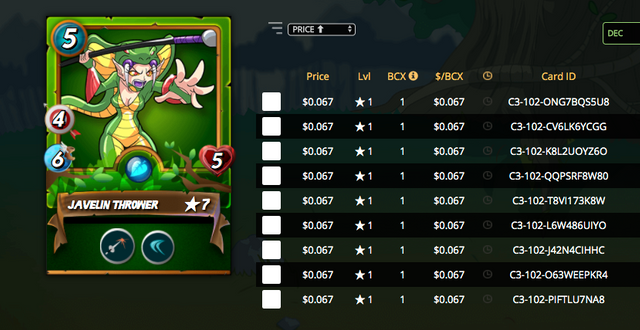 ---
Thanks for watching & reading, a big hug and see you soon!
To the next challenge, see you on the battlefield!