WELL THEN.
As a crypto nerd by night and a Tesla employee by day, it was a doozy of a Sunday.
~Let's review~
Act I.
The storm began here, with papa Elon tossing out the B-word in his signature late night shitposting form. I'm not even going to try and include all the big names that chimed into the tweetstorm, but with nearly 40 million followers on the platform, this got the FOMO juices flowing in a big way.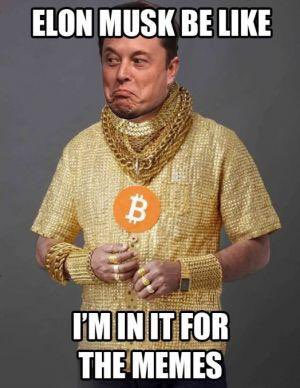 Act II.
This is when the poo really hit the fan...
As one could expect, Bitcoin Twitter piled on in full force.
And then the goldbugs caught wind...
Last but not least, my FAVORITE interaction of the day...
The man, the myth, the legend Michael Saylor dropped by the party, sharing some billionaire-to-billionaire advice:
WOW.
That is some epic marketing work by Michael Saylor. Let me know what you think in the comments, but it seems to me that M. Saylor is essentially locked into becoming either an absolute legend or a complete flop in financial history. You all know which one I think he'll end up being.
The obvious follow-up question is: will he take him up on it?
I sure as hell hope he does. As a company that prides itself to throwing tradition out the window, I wouldn't be a bit surprised it Tesla and/or one of Elon's other companies begins to slowly dip their toes into cryptocurrency in 2021.
Thoughts:
1) Some people speculate that Elon Musk is Satoshi Nakamoto.
My personal take as someone who works for him and has followed his work closely for 3+ years: I simply don't think he has it in him to hold a secret that big for that long. He's built his entire career around spontaneous flow of opinions and ideas, and keeping a secret this enormous without fumbling a spoiler somewhere along the line is simply not Elon-like.

But hey...it never hurts to speculate craziness like that! At the end of the day, NOBODY knows. If these moonshot predictions turn out to be true, I'll be the first to admit that I was sufficiently fooled!
2) The FOMO foundation is primed for pure insanity in 2021
I know this isn't an original idea, but COME. ON. With just a couple of tweets over the course of an hour, Elon garnered over 1 million likes and god knows how many total engagements on social media with one topic center stage: BITCOIN.
The amount of needle-moving power that social media influencers have today is a whole different level than in the 2017 bull run, and we haven't even seen the best of it yet.
And to finally have big names in the upper echelon of business to be cheerleading the chorus of BTC? It's a beautiful thing.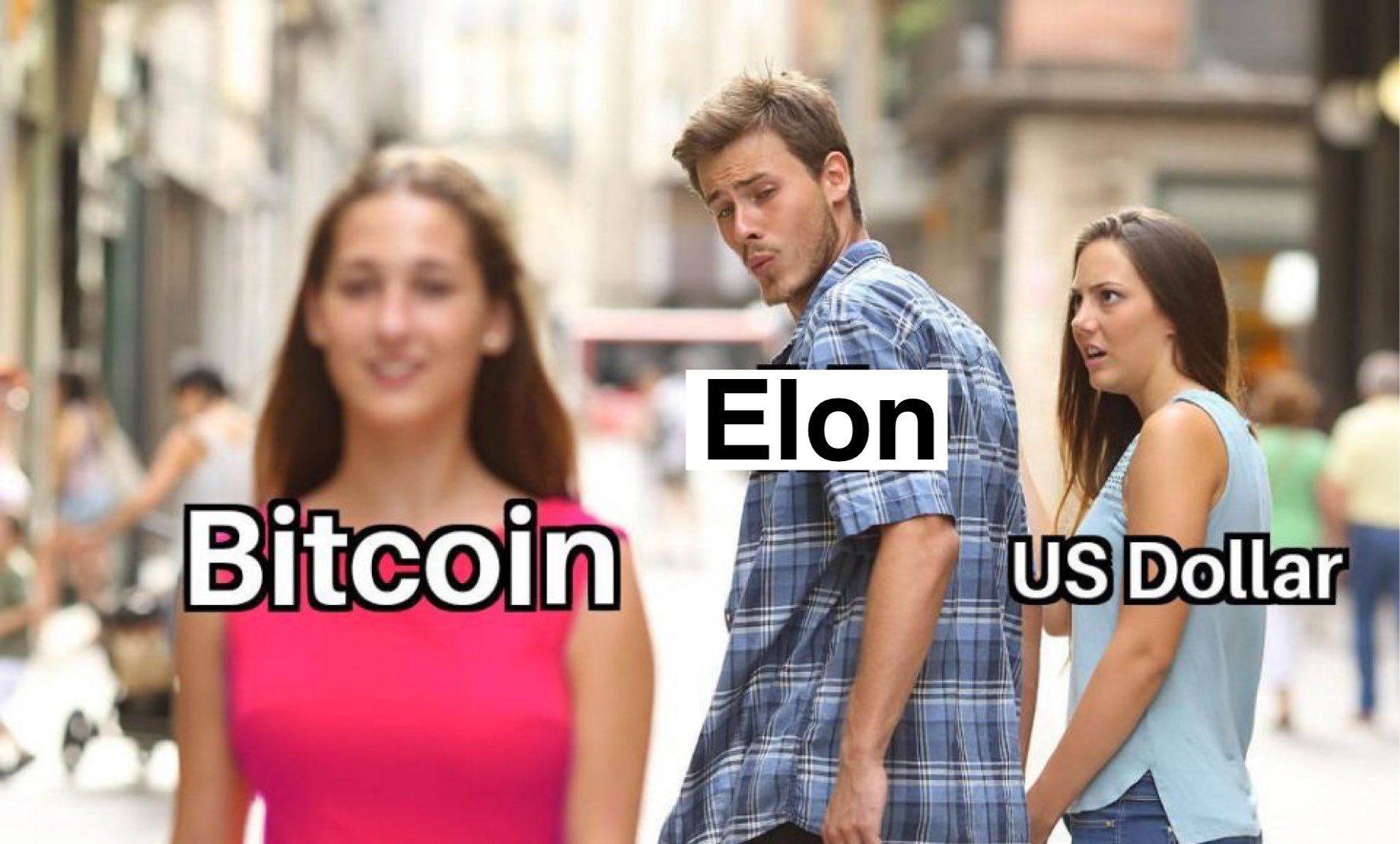 At the end of the day, we should all agree that when it comes to mass adoption, all press is good press. Regardless of if Elon was simply trolling on this post, it was a huge benefit in that it planted the SEED of awareness in the minds of tens of millions of people in one tap of a button.
Well done, Elon.
Now...how about that offer from Michael Saylor? ;)
-Ben
---
Affiliate Links:
*I use and love all of these, so feel free to ask questions about them in the comments!*
Publish0x - Y U no sign up yet?? Earn crypto for writing AND reading!
Presearch - Like Google search, but earn crypto for every search! (Referral bonus: 25 free PRE tokens!)
Unstoppable Domains - Claim your name in the future of crypto payments and web domains! (Referral bonus: $10 off your first order!)
BlockFi - The ultimate "savings account" for crypto holders. A must-add for passive income fiends (Referral bonus: Up to $250 bonus BTC!)
Ledger - The ultimate hardware wallet--stack your crypto here for the long-haul! (Referral bonus: varies. Click the link to find out!)
Atomic Wallet - The ultimate digital wallet--safely store, stake, and exchange your crypto! (Referral bonus: 5 free AWC tokens!)