This time around it's a strong Epic Chaos Legion card that is highlighted in the Share Your Battle Challenge for Splinterlands. This is the Nerissa Tridawn...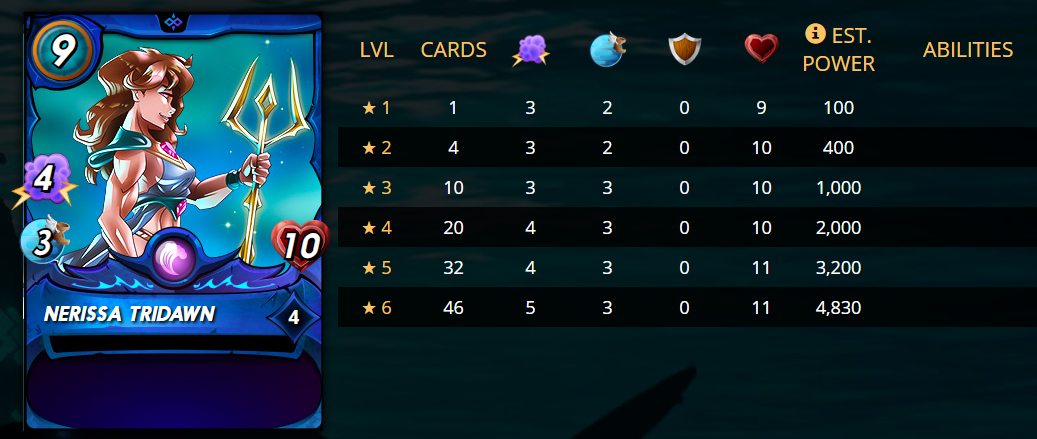 The Nerissa Tridawn is just one of those overall strong cards that can't be looked passed in many higher mana games. The mana cost doesn't really matter much in these and it has a decent amount of health, ok speed, and a really powerful attack. Especially in the ruleset where no abilities can be used, Magic is pretty strong and it works well combined with Arlic Stormbringer giving it a total of 5 magic damage which is I believe most in the game. There is not that much else to say about it and this challenge was a good time for me to finally get it from level 3 to level 4 which gives 1 attack extra which is pretty big. Some other cards like the Legendary Summoners and the Wave Brood went up quite a bit in price recently. The Nerissa Tridawn at 1.45$ still is quite affordable as getting a card like this in a 4$ pack pretty much feels like a small jackpot. It is also hard to get enough Epic or Legendary cards from opening packs to get them to a higher level which at some point will make more players hit the card market.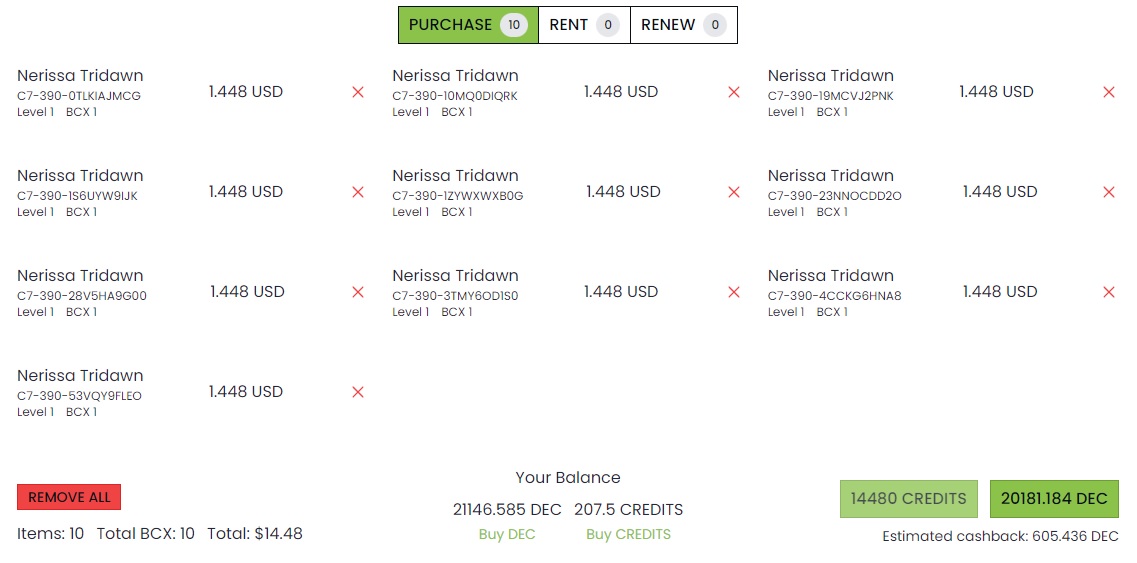 So I bought 10 more copies paying a total of 20181 DEC that I earned from rentals to get it. Right now it's quite easy to reinvest earnings into the game as I'm highly enjoying playing. The new introduction of having 3 rulesets makes everything quite fresh again and works great for players like me who have pretty wide collections.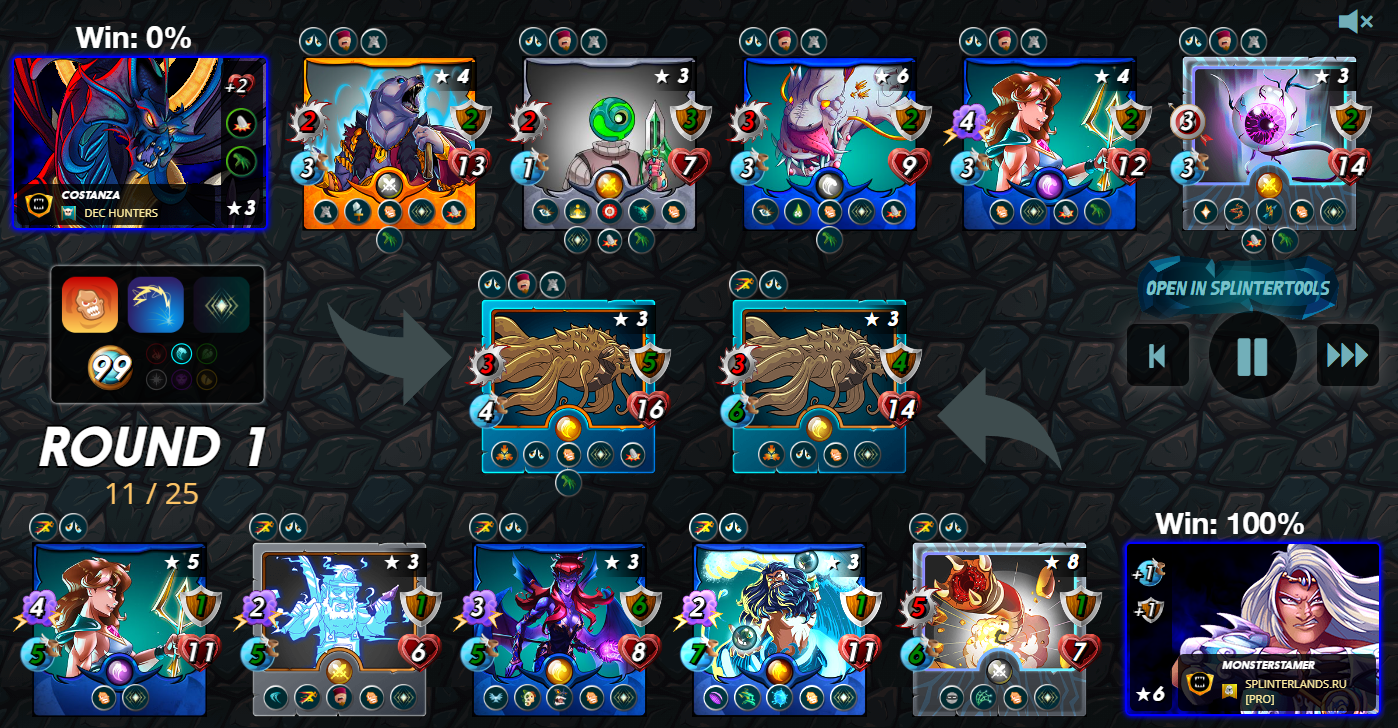 My opponent however had higher-level cards and just made an excellent deck with them giving me little to no chance to win this matchup. When looking back using Splintertools.io however, I learned that could have made a better deck that had 95% of winning if I balanced it more also including anti-magic with the Ruler Of The Seas also placing mt Runi in a lower spot. So for sure I learned something new today and I can recommend everyone to have a look at splintertools which I wrote an article about earlier this week (Link). Basically the Ruler Of The Seas is the first card to put on in your deck in pretty much every water team!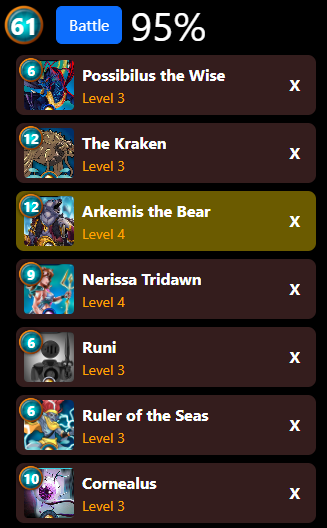 ---

JOIN THE CHALLENGE
All Splinterlands players are free to join this Weekly Challenge (regardless of your rank) and will get rewarded by the team with Upvotes on Hive. If you haven't tried out the game yet, this is a great opportunity as it allows you to earn back the 10$ Price of the Summoner's Spellbook you need to get your Hive Private Keys after creating an account, share in the game rewards, get Daily Quests, join tournaments, Earn DEC for each Ranked Win,... 
Play2Earn Games I'm Currently Playing...

---
Hive: https://hive.blog/@costanza
Noise.cash: https://noise.cash/u/costanza
Leofinance: https://leofinance.io/@costanza
Twitter: https://twitter.com/costanzabets