I continue to track my passive crypto earnings from Lending, staking, Dividends I am receiving over the course of each month with an eye to continue growing this.
I will only cover mostly passive earnings in these posts not including earnings that take more effort like blogging, Gaming, Sports Betting & Poker or Affiliates on platforms like Hive |Publish0x | Scorum | Steemit | Uptrennd | Splinterlands | Nitrogensports | ...
---
Crypto Lending Earnings
So far I have been sticking to the 3 big lending platforms spreading my risk and I do plan to add Nexo next month as they give good rates on both ETH and LINK.
1. BlockFi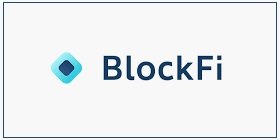 I still have nothing but a positive experience with BlockFi so far. When it comes down to lending, they can be compared to Coinbase as they are very noob friendly and everything is very clean and straightforward. It is really tempting to just put all my holdings in these lending platforms but I continue to be cautious. I did increase my BTC holdings near the end of the month which should show in the earnings I will get during the month of August. I also continue to compound everything I earn.
BlockFi is also giving a 10$ worth in BTC to everyone that signs up and deposits at least 100$ in Crypto on their intrest account when they sign up with a Referral link. Feel free to use mine or the one from a friend that already has a BlockFi account.
BlockFi Passive Earnings
0.03760238 ETH (14.76$)
0.00180903 BTC (20.57$)
0.04073996 LTC (3.87$)
---
2. Crypto.com Earn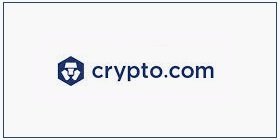 Quite some drama around Crypto.com who did an MCO token swap a couple of days back. Without much doubt, they artificially pumped the price of CRO pushing down the price of MCO the last few months to make sure they were able to do the swap as cheaply as possible. For me personally, I don't care and don't see CRO or MCO as a valid 'investment' since they can basically do whatever they want with it. I just bought 50 MCO needed for the Card upgrade purely for the utility and not as an investment which I'm very pleased with as I started using my card recently which gives a 2% cashback instantly on every purchase.
Crypto.com Passive Earnings
11.8575 LINK (113.71$)
1.6089 EOS (4.91$)
10.8249 ICX (4.36$)
14.63 CRO (2.31$)
---
3. Celsius.network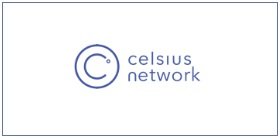 I don't have all that much on Celsius.network and I mostly use it now for some of my long term ZRX (0x) holdings as the other lending platforms don't offer returns on that. I did make a 0x deposit last month and started earning 5.1% returns on that on a yearly basis. Nothing major but it all adds up. I still just receive interest at the lower rates in the native coins instead of going for a higher yield paid in CEL. Similar to CRO/MCO/BNB, I'm just not a fan of these kinds of platform tokens and keep my exposure to the minimum.
Celcius.network did increase their sign-up bonus from 10$ in BTC to 20$ in BTC for everyone that signs up with a Referral link depositing 100$ or more keeping it in place for at least 30 days. I can confirm this gets paid out after the 30 days have passed as I did receive my 10$ recently paid out in BTC.
Celsius.network Passive Earnings
4.2085 EOS (12.84$)
3.51851 ZRX (1.43$)
0.01137 DASH (1.01$)
---
Crypto Dividend Earnings
These are dividends paid from projects that have actual revenue and share it with tokenholders.
1. Wink.org (WIN)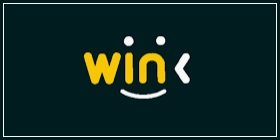 Wink.org continues to be quite solid when it comes down to the daily dividends they pay and I increased my holdings to 10M WIN during the month without any plans to increase if from this point on. It's nice to get somewhat stable earnings from what is one of the most used gambling dapps and I see it as somewhat of a hedge against the crypto market as the earnings are based on actual revenue. I do expect WIN to highly underperform compared to the rest of the crypto market in case the new crazy bull run would happen. I am perfectly fine with this though and will just reinvest the dividend earnings in other coins from now on. (A Full Review on the Wink.org platform.)
Wink.org Passive Earnings
WIN 1352.244 TRX (27.65$)
RAKE 36 TRX (0.74$)
---
2. Sportbet.one (SBET)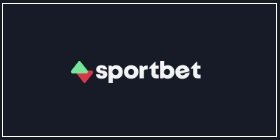 I also increased my Sportbet.one holdings as the dividends far outpaced the price of SBET recently being able to get in before the price increase. I also sold some back when the price got overextended and bought back more after it corrected down. I continue to track both the WIN and SBET in my weekly reports and aim to increase my holdings by speculating on price fluctuations.
Sportbet.one Passive Earnings
29.1794 EOS (89$)
3625.66 SBET (19.8$)
1.13365 mBTC (12.89$)
---
3. TENX Rewards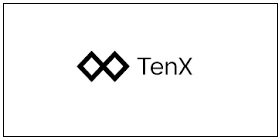 For some reason, I'm still holding on to my TenX bag which generates a minimum of passive earnings in PAY. The difference between TenX and all other 'crypto' credit cards is that they have a mechanism to directly spent crypto instead of having to convert it to Dollar or Euro first. At this point, it feels like very unlikely that they will succeed and if I ever need some funds this will likely be the coin I will dump.
TenX Passive Earnings
2.96396 PAY (0.20$)
---
Crypto Staking Earnings
From what I understand, staking is all about locking up coins getting rewards for it that most of the time comes from inflation.
1. NEO GAS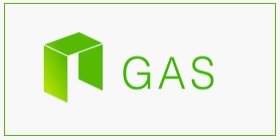 Neo is another one of those coins that I will likely sell in case I ever need some funds. For now, I just keep the 100 NEO I have left sitting in my ledger while collecting the GAS rewards each month
NEO GAS Passive Earnings
0.767124 GAS (1.33$)
---
2. Tron (TRX) SR Voting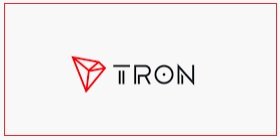 I reduced my TRX holding a bit as I no longer have that much time to play poker on Wink.org. I used what I unstaked to buy some more WIN instead. The voting seemed to have reset and I missed out on 1 week of staking rewards
TRON Passive Earnings
58.83 TRX (1.21$)
---
3. Algorand (ALGO) Staking Rewards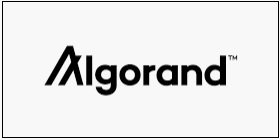 I continue to hold around 1000 Algorand sitting in my Binance account which automatically collects passive returns each month.Earning Staking Rewards on Binance is as simple as having Coins in your wallet there. They are providing passive returns for a lot of different coins (TOMO | ARK | EOS | ARPA | LIST | THETA | LOOM | KAVA | TEZOS | ATOM | TRON | ALOG | ONE | FET | STRAT | QTUM | KMD | VET | ONT | NEO | TROY | ERD | XLM). Signing up with my Referral Link will also give you a 0.10% cashback on all your trading fees.


Algorand (ALGO) Passive Earnings
5.00312069 ALGO (1.69$)
---
Airdrops / Rewards
So many ways to earn some passive or semi-passive crypto earnings. These were some of the coins I earned in June this way.

1. Swissborg Community App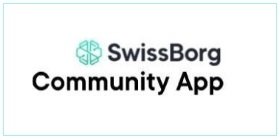 I wrote how Swissborg is running a promotional campaign giving away some of their CHSB tokens to players about a month ago (See Post). It literally only takes 20 seconds to log in daily making a prediction if Bitcoin is going to go up or down in price during the next 24 hours. By completing specific objectives you unlock badges that each give 50 CHSB. Everyone inside the top 20000 will also receive some rewards paid in BTC. So far I managed to earn 11 badges (you can easily get 7 within a week) good for 550 CHSB. The only catch is that these coins will get locked for 12 months before they can be cashed out once the promotion comes to an end.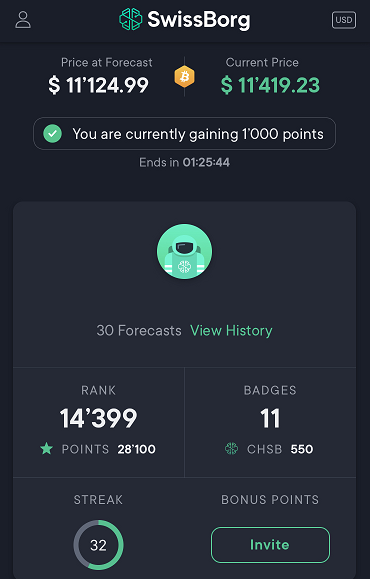 If you try it out, make sure to use a referral link or you will miss out on 3000 extra coins to wager your predictions with. Feel free to use my code (BSQKFFY) or the one from a friend who also plays. in case you ever make an account on Swissborg, also make sure to use a referral link otherwise you will miss out on a potential bonus like I did.
Swissborg Community App Game
550 CHSB (60.97$)
---
2. Coinbase Earn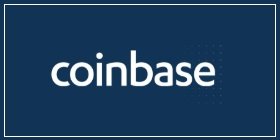 Coinbase and added Kyber Network to their Earn program which gives a free 6$ worth of KNC for completing the quick questions. Everything combined, coinbase earn has put around 122$ free crypto in my account . Everyone who creates a Coinbase account is free to do these free claims, creating an account with a referral link also gets you 10$ worth of BTC in case you buy 100$ worth of crypto. These links can also be used to claim the free Coinbase earn crypto for the ones that already have an account... 10$ Free OXT | 10$ Free EOS | 10$ Free XLM
Coinbase Earn
4.22426138 KNC (6.67$)
---
With crypto prices having gone up the last month, overall earnings continue to increase which is quite nice. Please let me know in the comments what your personal favorite ways are to earn passive earnings and feel free to include your Affiliate link!
A summary of the Month July
---
Hive: https://hive.blog/@costanza
Steemit: https://steemit.com/@costanza
Publish0x: https://publish0x.com/costanza
Uptrennd: https://www.uptrennd.com/user/costanza
Twitter: https://twitter.com/costanzabets