I have just got the news and it really made me happy.. Carmelo is back, finally! Melo, 35, has delaed non guaranteed contract with the Portland Trail Blazers today and he will try to be usefull for his new team.. The Blazers having bad season starts with 4-8 right now.. I had wrote about Carmelo's returns in October and that time Melo was trying to sign with the Brooklyn Nets. (You can check my previous article about Carmelo here: https://www.publish0x.com/burky/whats-going-carmelo-anthony-xmmezd) He is one of the important scorer in NBA and i believe that he still got something to show..
Carmelo Anthony was born in 1984 in New York and he was the third pick of the 2003 NBA Draft just behind Darco Milicic and LeBron James. He has spent his first 8 seasons with the Denver Nuggets and played great ball there.. After that he has landed to New York and stayed there 6 seasons. Later he signed Oklahoma City Thunder and spent 1 season and he moved to the Houston Rockets for 2018-19 season. He had some injuries and he could only played 10 games last season..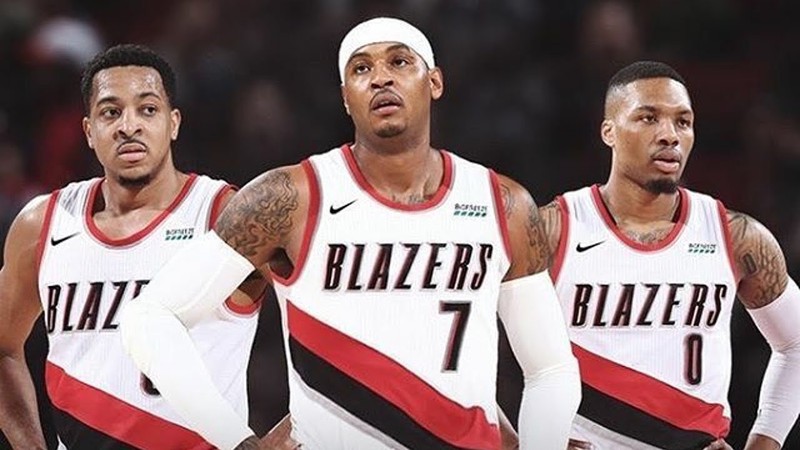 I am talking about a player who has chosen for All-Star 10 times and selected for Olympic teams for 4 consecutive times (2004-2008-2012 and 2016).. He also became NBA Scoring champion in 2012-13 season with averaging 28.7 points per game. If we check his career averages; 24.0 points, 6.5 rebounds, 3.0 assists and 1.0 steals per game.. So after check his performance we could easily say that Melo could start a new Big3 with McCollum and Lillard in Portland.. We also all know that he still wants to be a NBA champion and he would push hard for it.. It could seems hard but why not?
I wish he could stay healthy and play some more good basketball, i am sure there are millions of people wants to hear his good news.. He is capable to play ball and i am sure he wants to play more.. We will all see his performence together and next month i will publish another article about him.. Good luck Melo!
Thank you for reading, if you have any comments please leave below..