Last couple of years NBA has lost many great players like Kobe Bryant, Tim Duncan, Manu Ginobili, Dirk Nowitzki, Tony Parker.. But we still have some of them playing with their tired bodies.. I think this is something very important for all of us also very important for the young player who would have chance to play with them.. They would get some big inspire from them..
I wanted to remind you those veteran players, i am sure you all love them too just like i do.. We can also easily say that if a player could play in NBA more than 15 years, he must be great and strong player.. It is very hard to join in NBA but stay in NBA for long years must be harden than anything..
Andre Iguodala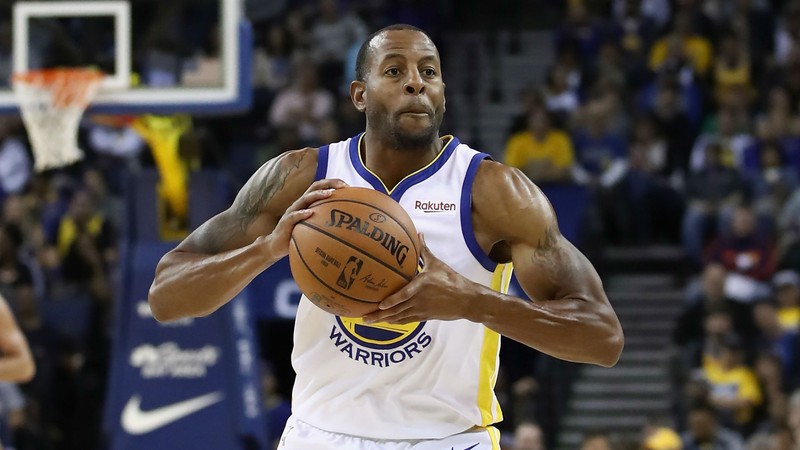 Iguodala, 35, just signed Memphis Grizzlies this offseason after spending last 6 years with Golden State Warriors, won 3 championships with them in 2015, 2017 and 2018.. He also gained NBA Finals MVP Award in 2015 as well. I am wathcing him since his first year with 76ers.. He was always a great defender and he just played for his team and worked hard. I believe he is a big example for a great team player.. In 2012 he became an All-Star player, in 2014 he has named for NBA Defensive First Team.. That was very hard to play against him, specially in playoff times.. In his 15 season in NBA he averaged 12.1 points, 5.1 rebounds, 4.4 assists and 1.5 steals. I believe we will watch him in NBA arena in couple of more years..
VIDEO: Andre Iguodala's Top 10 Career Plays 👇👇👇
JJ Redick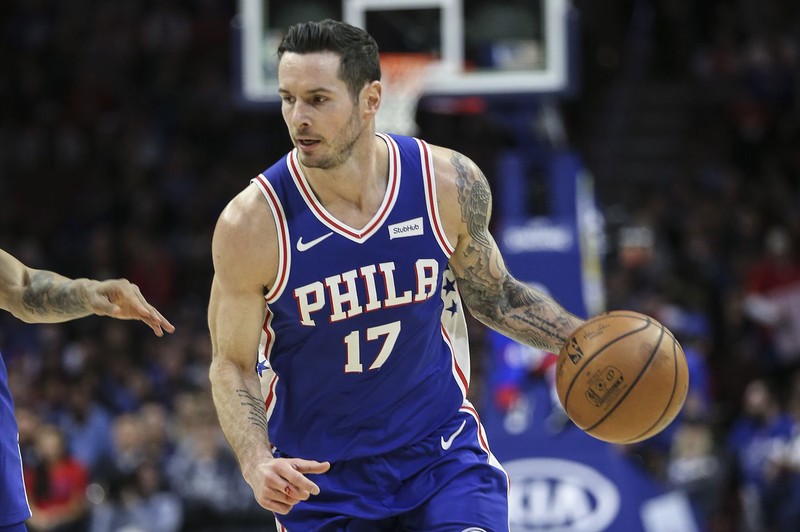 Redick, 35, just signed New Orleans Pelicans with offseason trade and he will be the oldest player in his team and will teach lots of great thing to his young teammates, specially about shooting beyond the arc.. I remember his first days with Orlando Magic, he was never be in starting 5 in his two years with the team after he signed with LA Clippers in 2013 he never stayed in the bench and became a starting 5 player. Actually he had amazing career in the college with Duke, 2 consecutive years he selected the player of the year and his number 4 jersey retired from Duke when he enters the NBA.. In 2015 he had %48 three-point shot success and that year he has carried his self to another level. With his high age he is still one of the best and pure 3 point shooter in NBA right now. With his great physical and mental power he could play 2-3 season more in NBA easily.. In his 13 season in NBA he averaged 12.9 points, 2.0 rebounds and 2.0 assists..
VIDEO: Ultimate JJ Redick Highlights 👇👇👇
Marc Gasol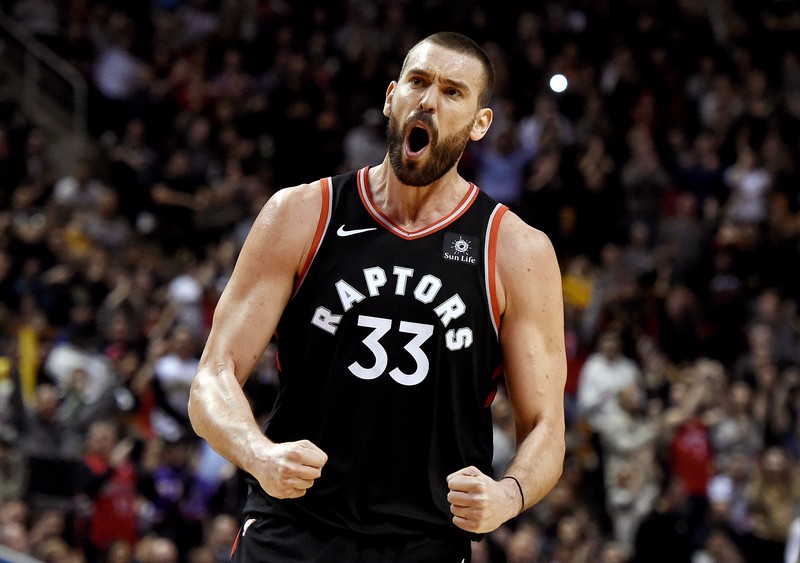 Gasol, 34, who played for the Memphis Grizzlies for 11 consecutive years and last season after the All-Star break he joined the Toronto Raptors and gained his only championship ring.. Catalan player became an NBA All-Star 3 time in 2012, 2015 and 2017. I believe his best season was 2013 when he became NBA Defencive Player of the year.. Also in 2015 he has selected for NBA firts team and which was a great achievement too.. In his 11 years of career in NBA he averaged 15.0 points, 7.7 rebounds and 3.4 assists per game. He also had Spanis championship with Barcelona in 2004.. With his conditions i belive he can play 1 or 2 more years in NBA.. 
VIDEO: Marc Gasol Top 10 Plays of Career 👇👇👇
PJ Tucker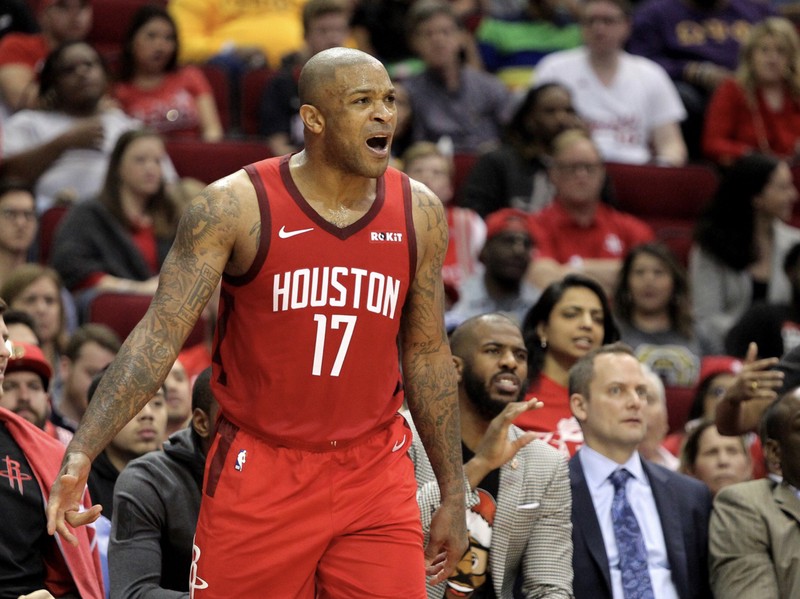 Tucker, 34, who played his last 2 seasons with Houston Rockets and he played his best basketball with them. In 2006 he entered the NBA drafts and selected by the Toronto Raptors in second round, only could played 83 minutes for them in his first NBA season.. He wasn't happy or lots of people said that he wasn't enough to play in NBA platform and he listened to them and leave the NBA. Between 2007 and 2012 he played in Europe, visited Germany, Israel, Ukraine, Greece and Italy.. After that he could signed with the Phoenix Suns in 2012 and made his NBA comeback. Last 2 years he was the one of the best power for the Rockets he specially fought so hard in defence.. In hs 8 NBA season he averaged 7.4 points, 5.7 rebounds, 1.4 assists and 1.2 steals per game..  I believe he can play 3 or 4 seasons more with his power..
VIDEO: P.J. Tucker Defensive Highlights | 2018-19 👇👇👇
Paul Millsap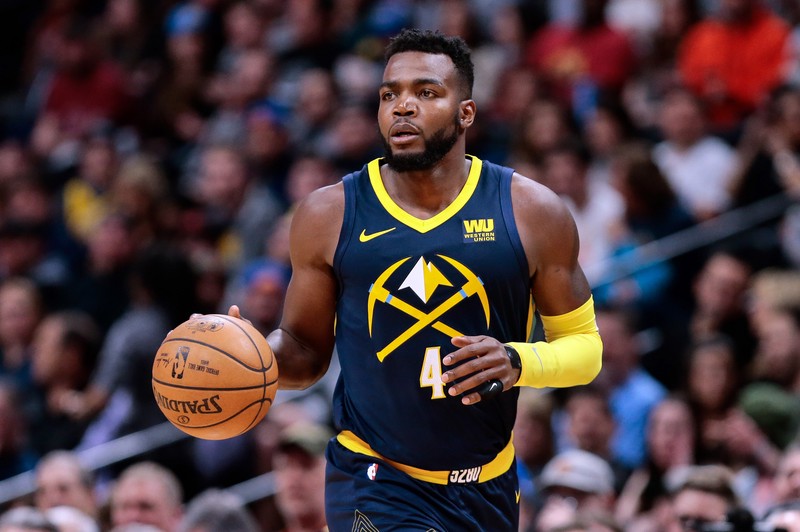 Millsap, 34, who played for Denver Nuggets in last season before played for 4 season for Atlanta Hawks and his first 7 season for Utah Jazz.. In his first 2 season he couldn't played much with the Jazz, there was some similar player with the Jazz roster that time like Carlos Boozer, Al Jefferson and Mehmet Okur.. That's why he couldn't have too many minutes. But after he joined the Atlanta Hawks he always started the games in starting 5.. Also he became an All-Star 4 consecutive years times between 2014 and 2017 with Hawks That was his finest years.. After he signed with the Nuggets in 0007 he had some important injury and he has missed more than 50 games that season but he could managed to recover and played some important games with Nuggets. In his 13 NBA season he averaged 14.1 points, 7.4 rebounds, 2.3, assists, 1.3 steals and 1.0 block per game.. When you check his averaged numbers you can easily say that he is very complete player and gave maximum benefits for his teams.. I think he will play 1 or 2 more years in NBA..
VIDEO: Paul Millsap's Top 10 Dunks Of His Career 👇👇👇
I also want to mention 42 years old big veteran "Vinsanity" Vince Carter, last week i wroted an article about him that's why i am not writing about him again, i am giving you that article links that you can read it.. (https://scorum.com/en-us/nba/@etson/vince-carter-entering-his-22nd-season) 
Thank you for reading my article, if you have any comments please leave below..