I really don't want to hear any more bad news.. Any more.. 2020 has been very though on everyone us and first of all i'd like to see 2021 quickly, please!
We could not have any real sports game since March and its been more than 8 months has been past.. We understand that sports not giving real joy to us without fans.. I've really hated when i watched a game with empty stadiums/arenas.. I could only hear the echos of the players.. That was all.. Haven't got any cheering from the crowds..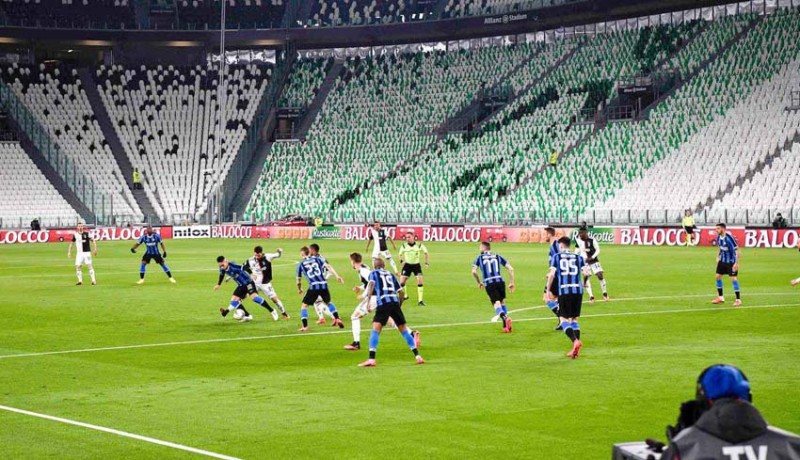 As some of you know i am a big sports fan, i have dedicated my life on it.. I also earn my life with it.. I most love football (soccer) and basketball, specially the dream land NBA.. I watch nearly every game for Premier League, Serie-A, League 1 and Turkish Super League.. It's been more than 30 years.. I also watching the NBA since 1992.. Every year i get NBA League pass because i would never miss any game.. Specially the playoff times! There would be more than 1200 games in 1 NBA season in total.. So i believe i have watched more than 10k NBA games live.. I have collected lots of interesting and amazing memories in all those years..
I know it seems just like rebellion and i think i really feel this way.. I am telling you all these because i wanted you to understand my annoyance.. So that was very hard and boring in last 8 months for me.. Lot's of football and NBA players got Covid-19 virus and my only joy is that all of them got their cures, thank God.. And also i am keeping my hopes, i strongly believe that this virus situation will end soon and we will get back our normal lives.. We could watch the games in stadiums and arenas..
But.. An hour ago i got another bad news.. Which has came from my NBA application from my cell phone.. I felt really sad when i heard that Klay Thompson has teard his achilles tendon while his team Warriors were having their practice in Southern California.. If you know about this hard injury you would easily say that he would miss an entire season.. And yes he will miss it.. It means we would watch him when 2021-2022 season starts.. Such a long time!! About 13 long months..
Thompson, 30, was very unlucky in last 2 years, he got several important injuries and just before get well he was fighting with knee injury and it was keeping him out in last 7 months.. Also GSW got some curse since last 1,5 years, they had really bad and unlucky injuries from all their superstars.. Curry has several of them, Durant missed entire season, Cousins got unlucky twice and Klay.. I wish them some luck..
I am quite fan of him because he is a great shooter for me.. And i believe lots of us would agree with my decision.. He has got some amazing records and stats.. I am talking about a player who has %42 career 3 pointer stats.. He has 3 rings and i wish he could collect more of them.. I believe his biggest and most amazing record was 37 points performance in only 1 quarter.. Oh God..
I mean how could i forget about it? How could we.. Will anyone break this record? I believe it would be impossible! Just watch him..
I wish him good and fast recovery but as i said before we will not watch him in entire 2020-2021 NBA season..
Thank you for reading me..
Image Credits:
https://static.dw.com/image/52756788_401.jpg
https://www.mercurynews.com/wp-content/uploads/2020/09/Photo-Sep-25-11-00-32-AM-e1601072356368.jpg