Another week has passed and it is the time to draw the line and see how well we did growing the portfolio with Hive assets like HIVE, HBD, and second layer tokens. A lot has happened and the space is more dynamic with CUB Finance migrating the contracts to PancakeSwap V2 and with Splinterlands launching the Chaos Legion mechanics and how you can participate in the presale. All these create new investment opportunities while I am always looking up for new ones, only if I would have the time to keep pace with all the projects that are ongoing here. Still, I am continuing my path with what I know and that continues rewarding me along with keeping my eyes open for other tribes and tokens.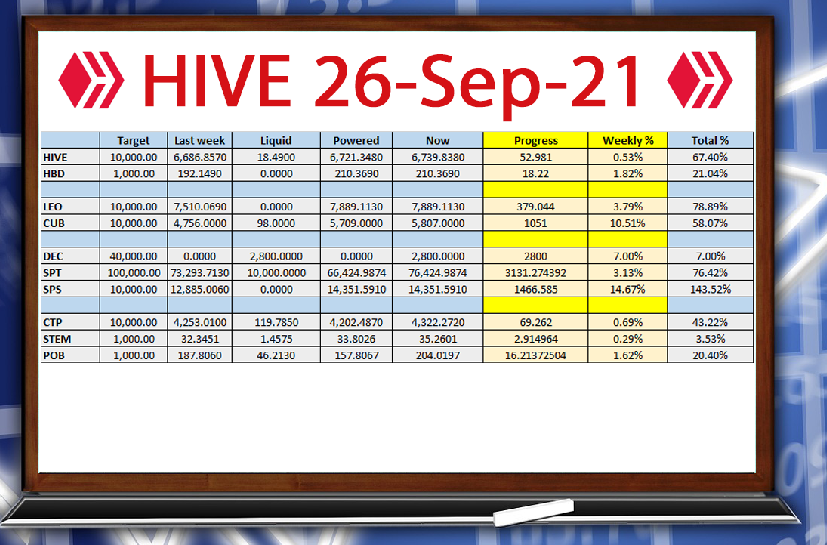 HIVE & HBD
I am growing the main Hive blockchain assets - HIVE and HBD - and my plans are to keep powering up HIVE and put HBD into savings accounts for additional revenue considering the 10% APY. Content creation is my main way of building upon these assets and curating manually posts mainly on Leo Finance, SplinterTalk, and other tribes. I have succeeded to gain 52 HIVE and 18 HBD cryptocurrencies which are valued at $50.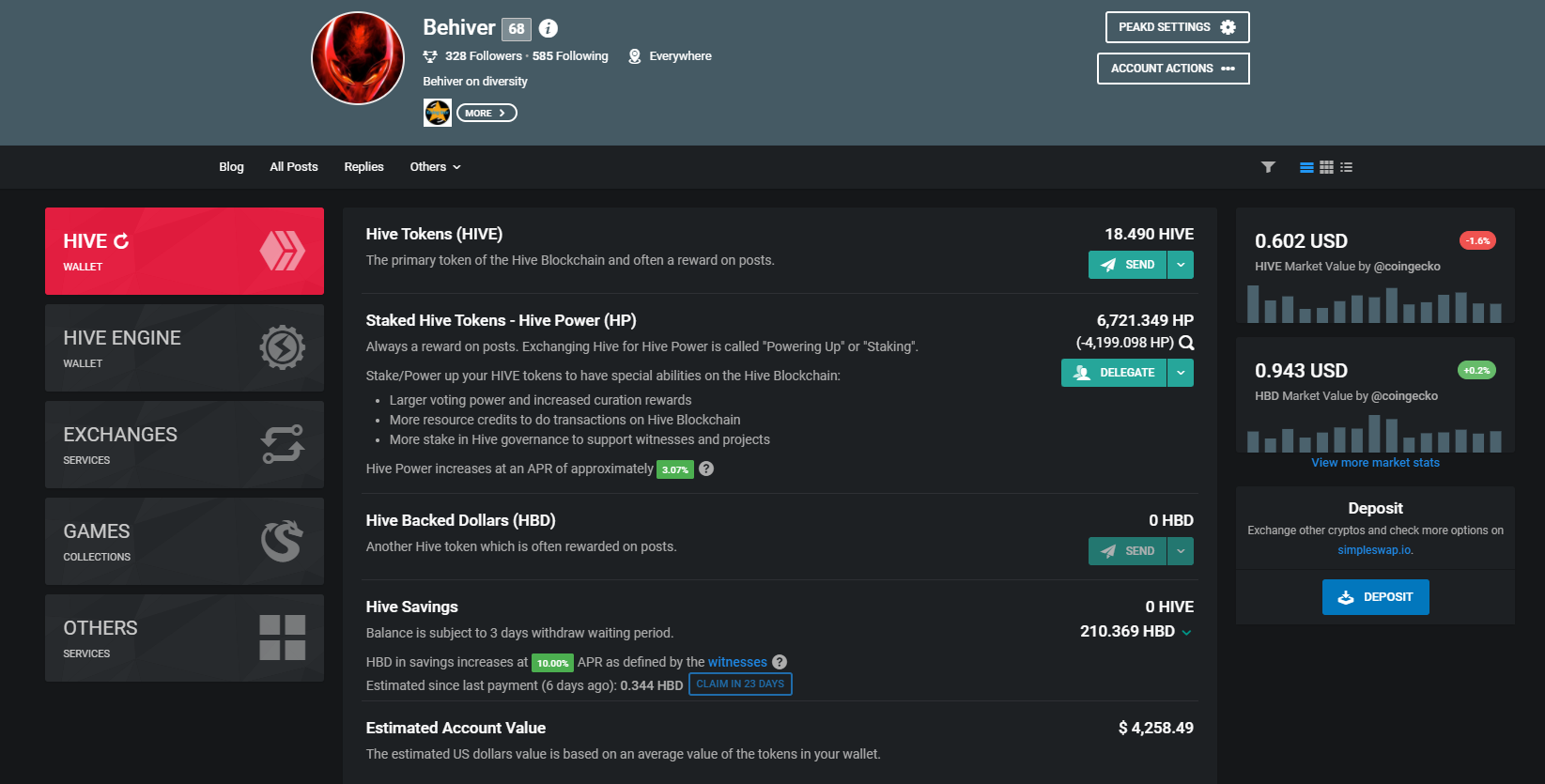 LEO & CUB
The CUB Finance farms migration to PancackSwap v2 has been completed and I move all my assets with it. I've exited some of the farms and moved the exchanged CUB tokens into the kingdom so I've had a push on this. This increased my holdings in CUB and sure has me prepared for the next IDO which I hope will push the price considerably up. On Leo Finance I continue my journey for related content creation and curation which brings me a steady amount of LEO tokens. For the week I have earned 1,050 CUB and 379 LEO which are worth $542.


DEC & SPS & SPT
Splinterlands becomes stronger and stronger each day with an impressive growth rate and their AMA simply builds trust around the project. The game is evolving incrementally and new features are well planned and ensure new use cases for all the related crypto assets. The SPS governance token becomes more valuable as it ensures vouchers share from the presale along with discounts and promo cards when buying packs. DEC tokens seem to improve their price over the $0.007 which means x7 from the pegged value. SPT tokens continue to make waves with the blogging Splinterlands platform and NFT market. And I have succeeded to harvest all these assets getting 1,466 SPS tokens, 3,131 SPT tokens and 2,800 DEC tokens. All of them are summing up to $575.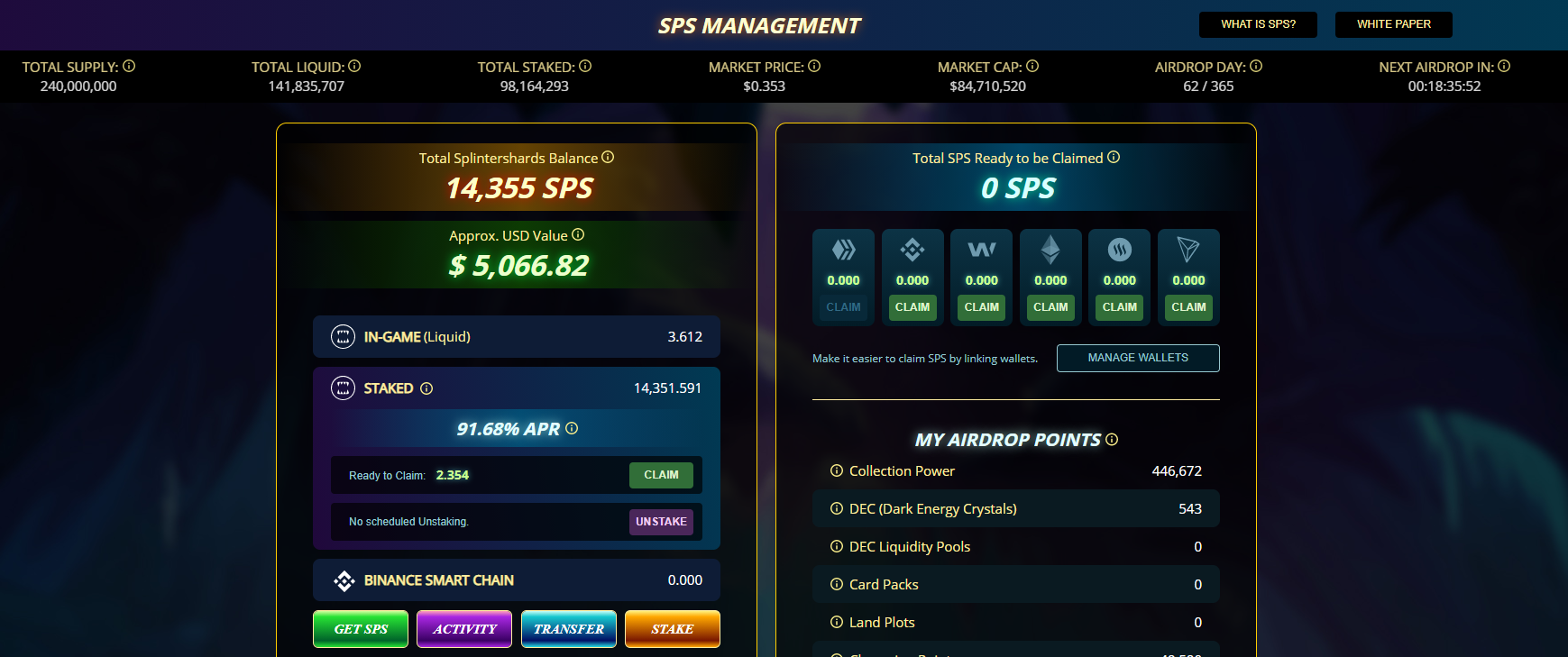 CTP, POB, STEM & Other HIVE second layer tokens
My interest in the other Hive tribes is to keep up even if not much as I wanted too and I am solidifying my assets steady. Not much new research on new opportunities, but I think the space evolves and TribalDex might offer some passive income that we should look closer to. Until then I grew the Hive portfolio with an additional 69 CTP, 3 STEM and 16 POB valued at $3. Quite a small sum on these and I need a better plan to grow them.

A great week that provided a healthy income of $1,171 for the whole week or $167 per day. The amount was boosted by some reorganization on my CUB assets and consolidating my holdings into the kingdoms and some better farms. This might show some extra value while it also had some costs, but I didn't track that very well to reflect it. Probably the next report will show a more organic growth and should mirror my activities without any specific cost implied. I believe that Hive blockchain with all related projects can ensure a more than decent living for anyone involved in this space either as a content creator or investor. If you consider that along with a long play, this alone should ensure financial freedom!
Posted Using LeoFinance Beta