The Chaos Legion is floating in the cutting air from the Splinterlands and all players are seeking to make it alive. The tokenomics are clear and the layout is laid down and now is the time to strategize in order to maximize the earnings from the pack's investments. Everyone needs to pay attention to the smallest details and try to move the house advantage on their side in order to reap the biggest rewards. So let's see how you can do that.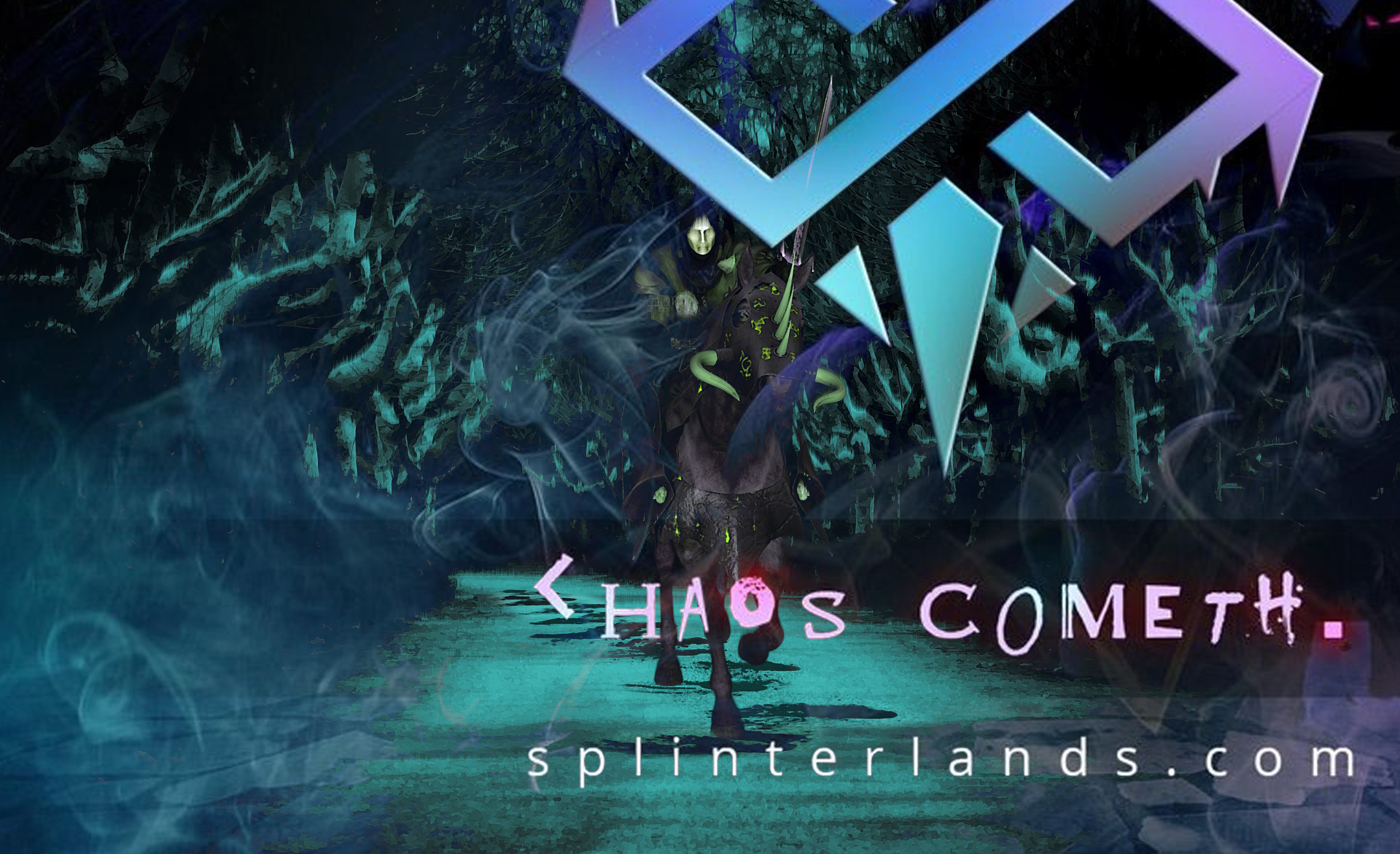 First of all the Chaos Legion presale participation will be possible for those holding Vouchers that are distributed for 30 days proportionally with the staked SPS tokens. So this is the prime thing that needs to be done, stake your SPS like there is no tomorrow!
Next is to make some calculations and see how many Vouchers you might get for the presale. Based on that you need to prepare your funds either from your own pocket or from other tokens. My option for this is to stack as much DEC as possible and use it in one form or the other to buy packs and the tip here is to exchange DEC for SPS before the buy-in in order to benefit of a nice discount - "there will be a 10% discount for any presale pack purchases made using the Splintershards (SPS) token.".
Another important thing to consider is to tap into bulk CL packs purchase in order to benefit from additional packs bonuses, which translate in the end in price reduction. Here are the available labels for that.
100 - 499 - 10% additional pack bonus (meaning $3.63 per pack)
500 - 1999 - 15% additional pack bonus (meaning $3.47 per pack)
2000+ - 20% additional pack bonus (meaning $3.33 per pack)
Doing some simple math in my case probably I will succeed to buy 100 packs or more. I will be using SPS to purchase them and benefit also from the 10% additional pack bonus. So I will be paying $360 for 110 CL packs which would translate to $3.27 per pack. This is rather a good price and probably will provide better profit if I intend to sell later on.

Besides the above, it is quite important to get into Chaos Legion right from this presale as there are additional perks that the early adopters will benefit from. Thus, in addition to the packs themselves, you will be able to receive the following.
13 airdrop cards released as part of the Chaos Legion
1 special limited-edition promo card (guaranteed per 50 packs bought, thus I should receive at least 2 of them)
Gettings the bonuses and the airdrops altogether are one objective that works together to lower the pack's acquisition. After that different strategies need to follow, either to open the Chaos Legion packs and forge new armies to fight in the new format, either to keep them to grow in value and sell them later or maybe open some and sell others. Nevertheless, these will be valuable assets in the game and will be sourced to generate further revenue either throw battles or through keeping and getting SPS airdrops until the end of the 365 days interval.
Come join the chaos fighting in the Splinterlands!
Posted Using LeoFinance Beta