Yesterday I started playing the Rising Star game. I have to admit that this is one of the addictive games on Hive. The earning opportunity in the game is also very good along with the fun part. One thing about this game is that we have to spend some amount of time playing this game which is unavoidable. Maybe as we grow to a higher level I see missions that take more time and more energy which can help in relaxing a bit.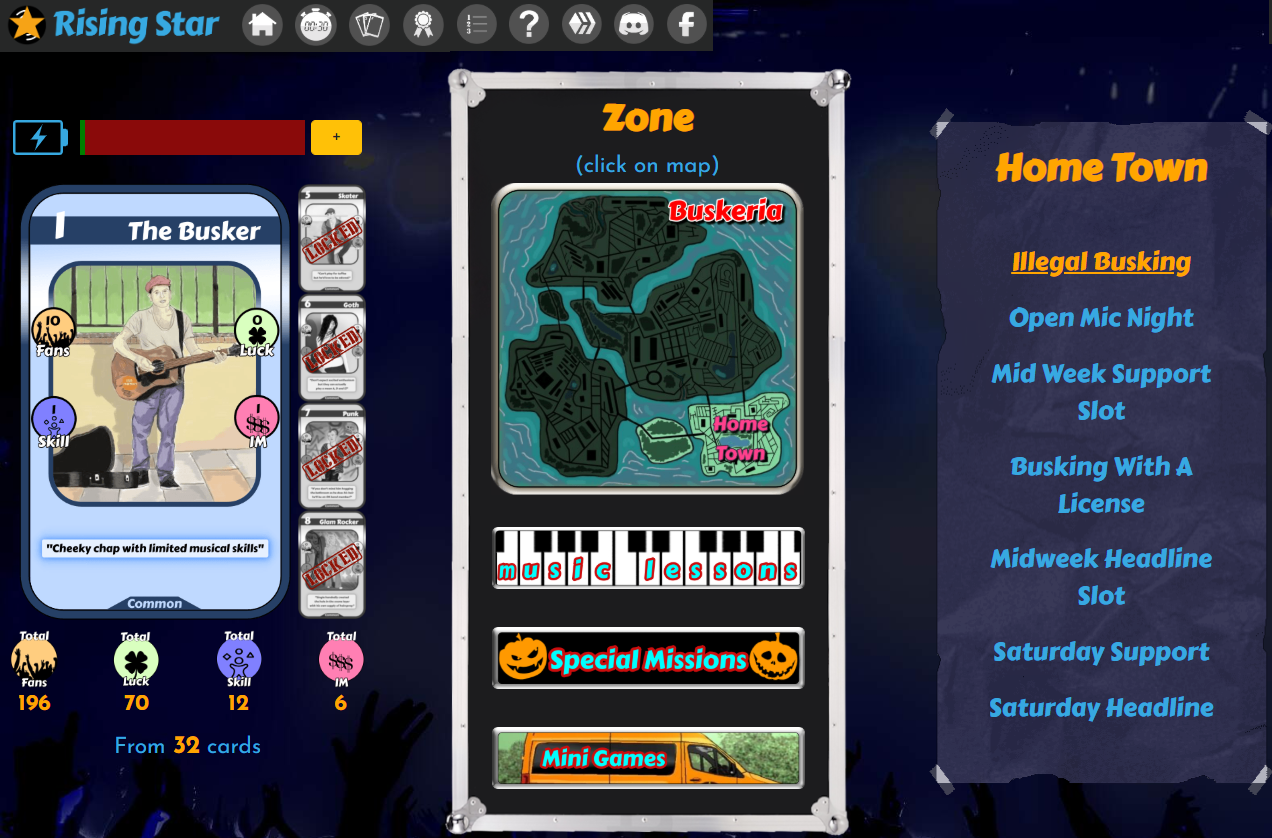 I have been trying out so many things in this game. Yesterday I spent over 8 hours playing this game. Today again woke up in the morning and the first thing my mind asked me to do was to start a mission and make use of the energy. I did not have this feeling with ECR on Splinterlands game or any other game for that matter but this one is very interesting. I have played a few browser-based games 5 years back. It used to give a great experience. Now I'm experiencing the same fun with the Rising Star game.
Kani bot notifications
Yesterday along with the exploration I also sat and coded something to include Rising star game notifications to Kani Bot. For people who are not familiar with Kani bot, it is a notification bot for discord users. It sends notifications about fungible token actions on Hive Engine and NFT token actions associated with dCity game. From today onwards it will also send notifications about Rising Star Game transactions as well.
Game progress
While writing this article I have successfully reached Level 8 by continuously playing the game. I did not purchase any XP boosters in the game. I was recommended by some of the friends to purchase XP boosters to speed up my progress but I didn't do it. But I did buy some cards from the market. I'm not sure if I bought it for the right price or not but I thought spending a few Hive shouldn't be a problem and I purchased it.
I now hold a total of 32 cards in the game and have received over 1700 Starbits by completing missions. I'm not sure if I will be having interesting things to write every day about my progress but today I really had a wonderful experience. In order to check card issue notifications in Kani bot, I also spent 5 Hive and bought a pack. I received the below 3 cards by opening the pack.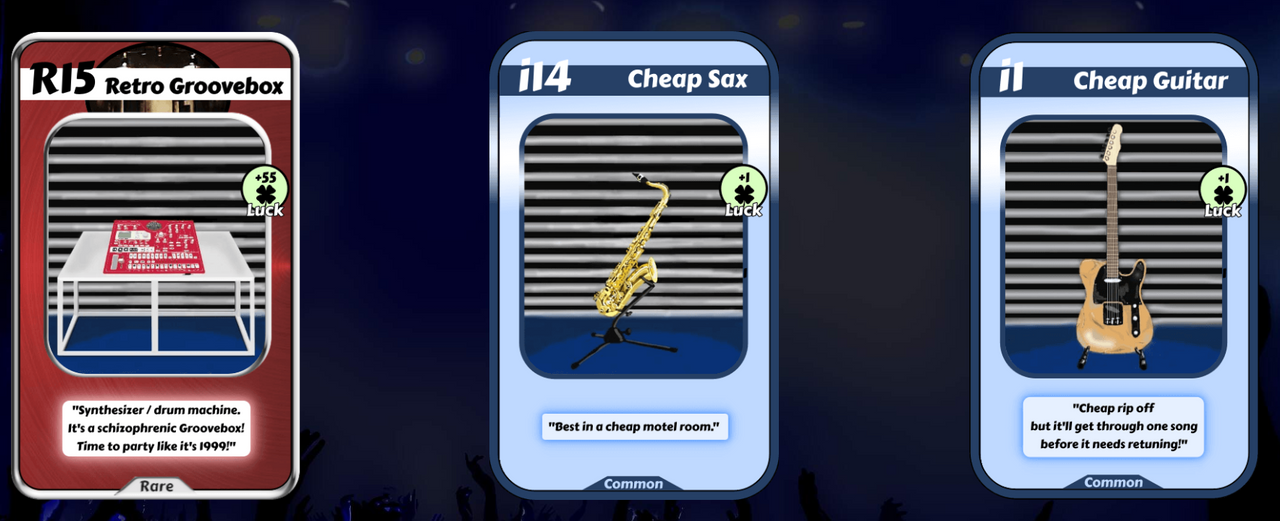 When I checked the price of the above cards in the market, I was in a loss but it is okay as I did this only as an experiment. There are still so many unknown things about this game that I might have not explored yet. I'm just taking it slow and understanding things as and when it comes.
Till now I have completed a total of 44 missions. I was informed that I should be purchasing Pizza Box and Coffee cups to store the Pizza slices and coffee I get while completing the missions. I did not know about this yesterday. I wasted a lot of Pizza without storing them. Then later I purchased two Pizza Box and started storing the Pizza there.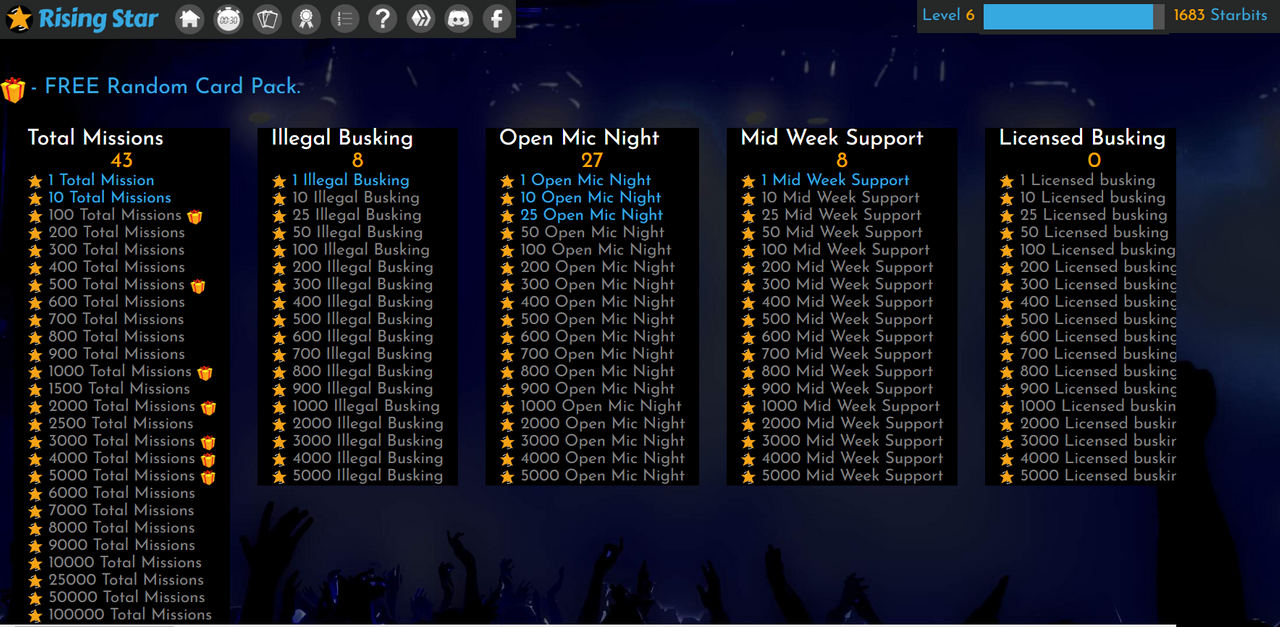 I really like this page that shows details about the number of missions we have completed so far. I'm sure there would be lots of people who would have completed lots of missions on this list. Have nice stats inside the game is always good and makes it very interesting for players. When I played Splinterlands I somehow felt that the stats displayed on Splinterlands is not sufficient.
So far the game is looking very good. Compared to yesterday the number of hours I spent playing the game is limited only. Maybe because I have been progressing well which is allowing me to do bigger missions. Let's see how it goes. I might have some interesting stories to share tomorrow.
If you would like to get started with this game, feel free to take my referral link.
My Referral Link: https://www.risingstargame.com?referrer=bala41288
---