The income from the Splinterlands game is pretty good. Being one of the early players of the game, I'm seeing a good advantage here in terms of account value as well as the rewards I get on a day-to-day basis. I still find it very hard to play the game every day because of time constraints. I however spend my time whenever possible playing the game to just stay in touch. Most of my cards are rented out in the market. Rental income is also pretty good.
Every season end, I share my reward details and the rental income I get in that particular season. I have to admit that I couldn't play my deck properly in the last season. I missed completing the quest for a few days. But overall I was able to make it up at least for the guild fees. From next season onwards, I have to make sure I at least complete the daily quests and don't miss the rewards. Yeah, let's see.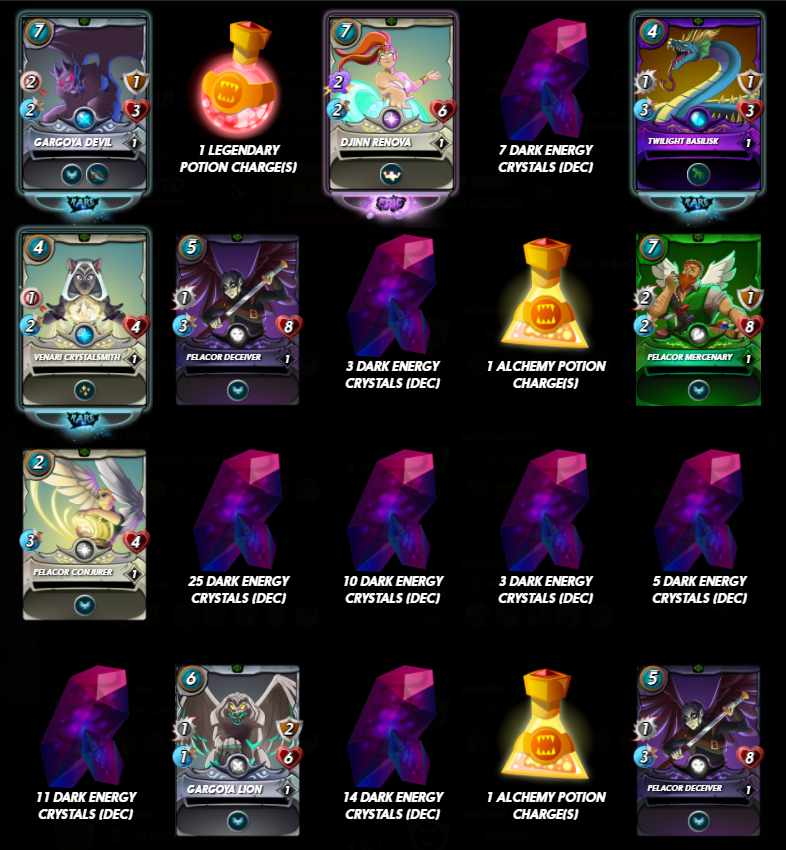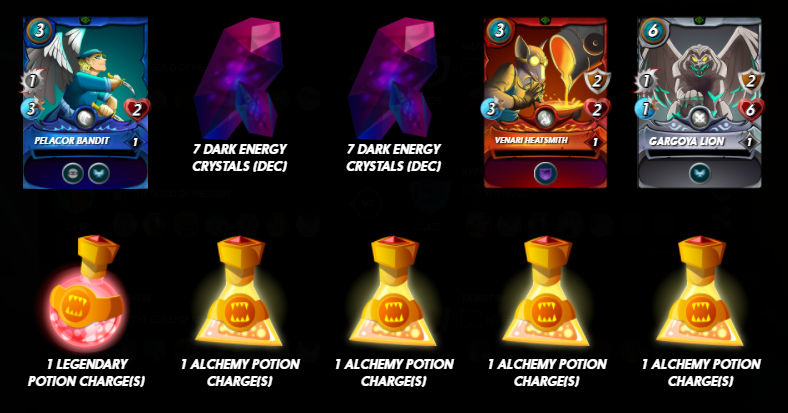 This time no special cards or very limited special cards I should say. I was lazy to play the game well and advance to Diamond II like last time. I got only 30 cards and not 40 cards. I'm glad that I at least had one epic in this which made it look a little better. Otherwise so many portions and I don't even know where I would be using all these portions.
My rental income
This time I got close to 40k as rental income and even during the initial days I spent a lot of DEC in buying some cards as well. Some of my friends have been buying cards from the market and maxing out the new cards. I also wanted to do the same. At least after that if the price of those cards pumps, I can probably sell the extra cards in the market and get my returns back. I can even hold those extra cards for some more time and let the price of the cards appreciate and sell them later.
From last month onwards, I had been adjusting the price of cards a little bit to make sure all my cards are properly utilized in the rental market. Keeping the cards listed for a high price without them getting rented is only a loss for us. So better to reduce the price a little bit and make use of the opportunity.
Renting experience
I wanted to share that I was able to rent one of the summoner cards from the market this time. Unfortunately, I got Dragon in the daily quest and I did not have any summoner. I quickly went to the rental market and rented a Dragon summoner which was only 24 DEC which is pretty cheap. I now realize why people are going crazy about renting cards from the market. It is cheap and the returns from them are really great.
---
Posted Using LeoFinance Beta