---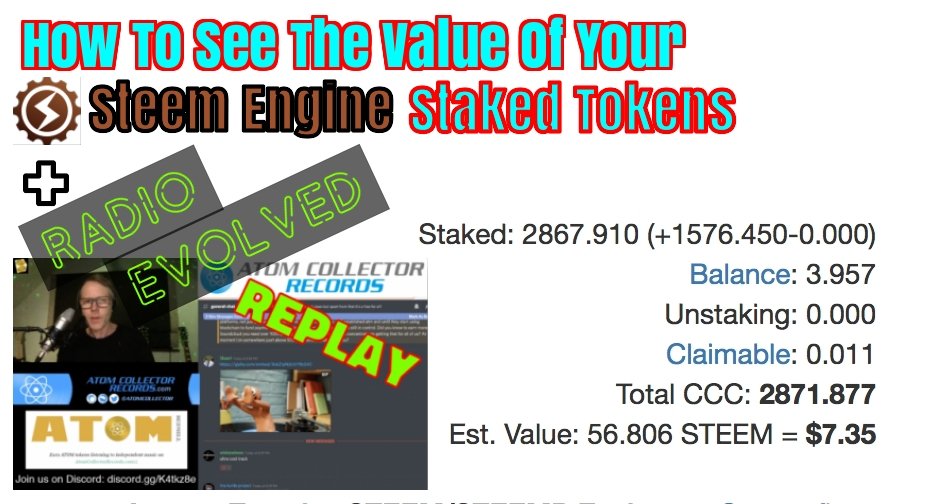 I just came across this handy little tool by @blockchainstudio for seeing the value of the Steem Engine tokens you have staked!
https://economicstudio.github.io/vp/?a=musicvoter&t=palJust change "musicvoter" to your account and the token name to the one you want to check.
It says it can handle multiple tokens separated by commas but I couldn't get this to work.
HOWEVER! I just realised that the SteemWorld.org shows it too (see below) - DOH!
Radio Evolved LIVE! Replay
You can now watch the replay of yesterday's show on YouTube.
ACCOUNT STATISTICS UPDATE
MusicVoter

Support independent musicians by joining the curation trail here.
MusicVoter2

Earn ATOM tokens listening to music on AtomCollectorRecords.com and use them to get upvotes for music related posts with @MusicVoter2.
Use your ATOM tokens to request an upvote in our Discord.

Steem Engine Staked Coins