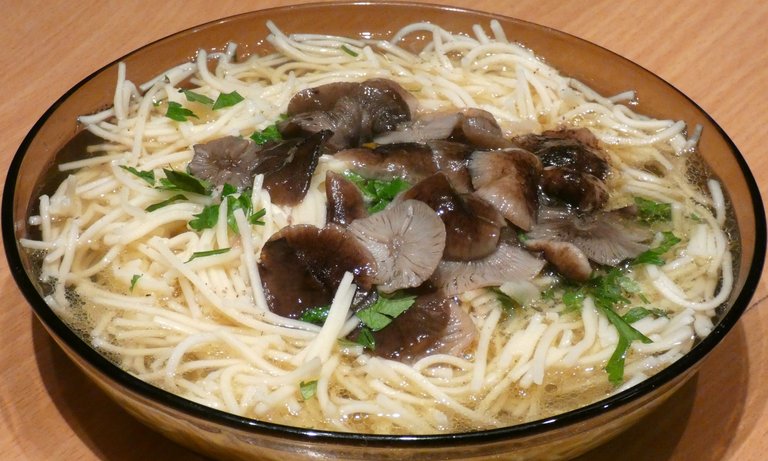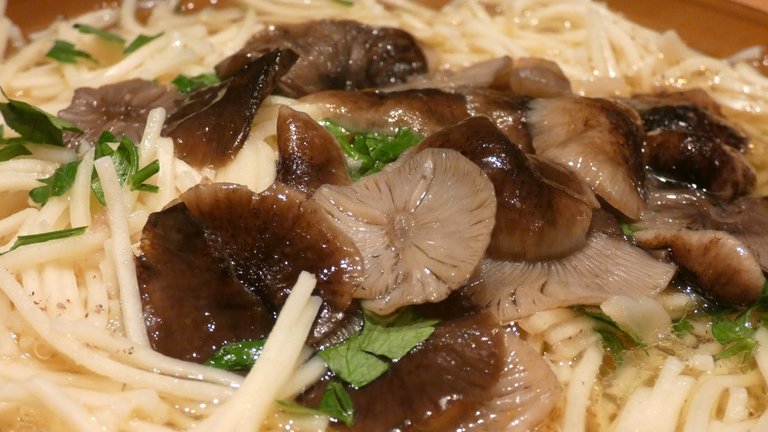 Briefly about the mushroom honey fungus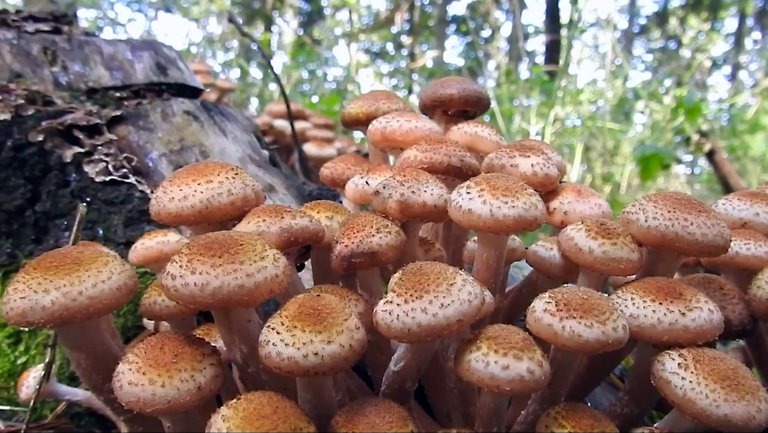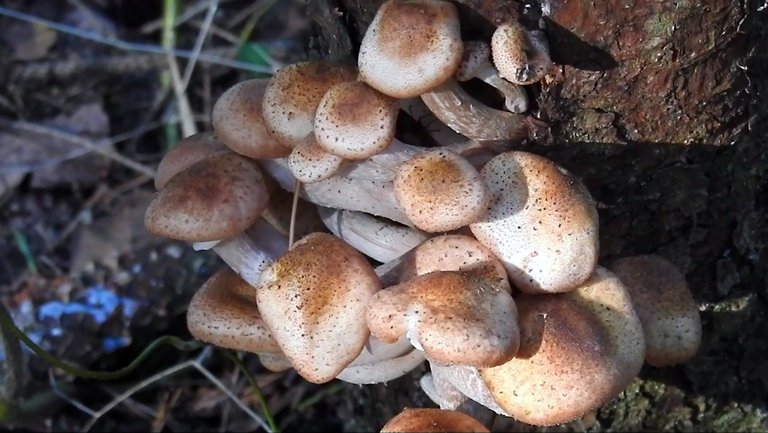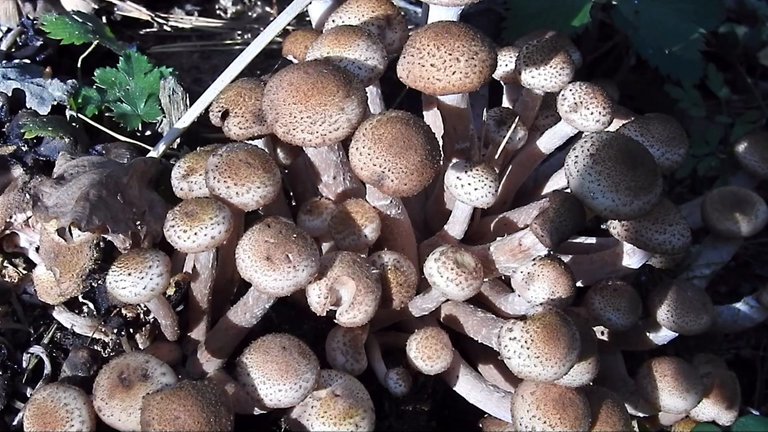 The honeycomb has a diameter of 30 to 110 mm, first semicircular with a curved edge, then convex and finally flat. Color honey, light brown. The surface of the hat is dry, covered with small, darker scales, in mature specimens it is without scales, sometimes slightly transparent, darker inside. Stem 80 to 180 mm high and 5 to 15 mm thick. It usually grows in large clusters, in warm places, on deciduous and fruit trees, on dead wood, sometimes on the ground near trees. Edible mushroom, very tasty.   Ingredients for honey fungus broth
    Honey fungus can be frozen, if there is no fresh, one large chicken body (or other meat for broth), 2 large carrots, 1 large parsley (root), 1 leek, green parsley, 1/2 celery. Spices: salt, pepper, allspice, bay leaf, vegetable (Kucharek or Vegeta), soy sauce (maggi), home-made pasta.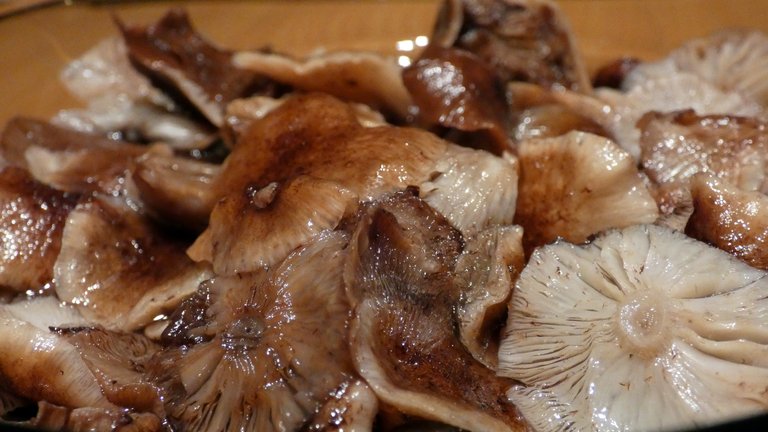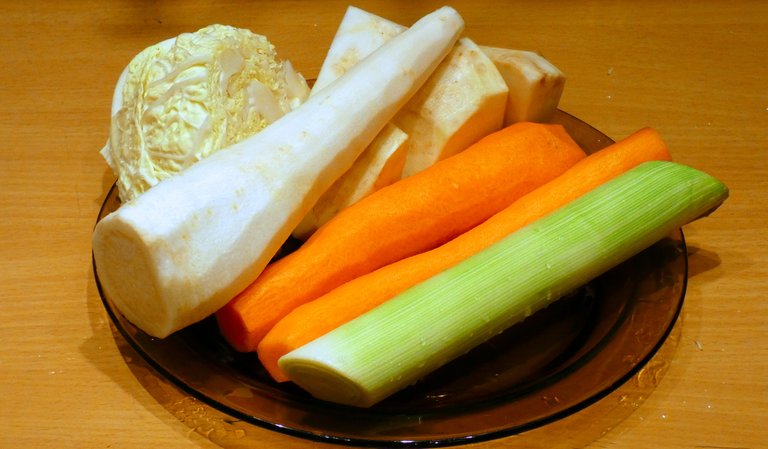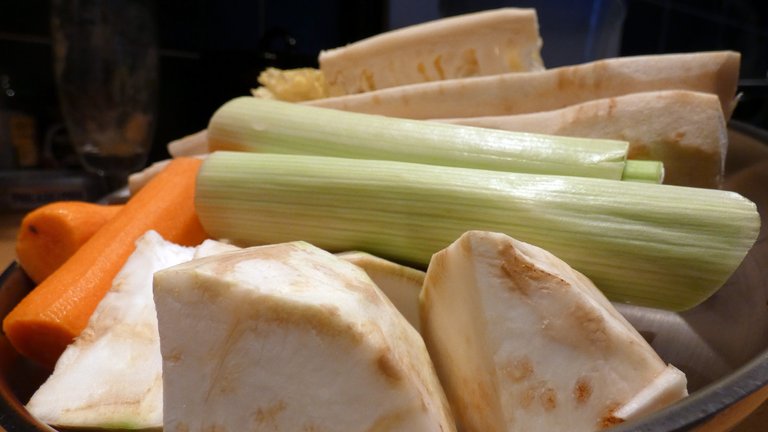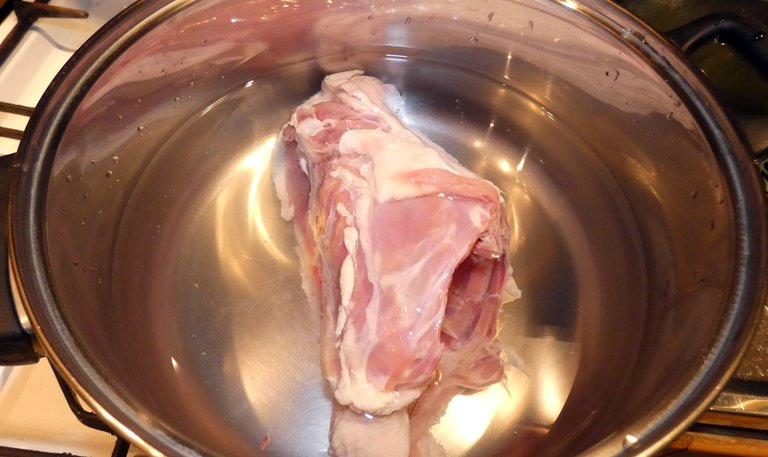 Preparation of the broth with mushrooms (honey fungus)
    Put the washed broth in cold water and simmer it until it boils. Then add the peeled and washed vegetables, carrots, parsley, celery, leek, and savoy cabbage. Spices: salt, pepper, allspice, maggi bay leaf and cook over very low heat until the vegetables are tender.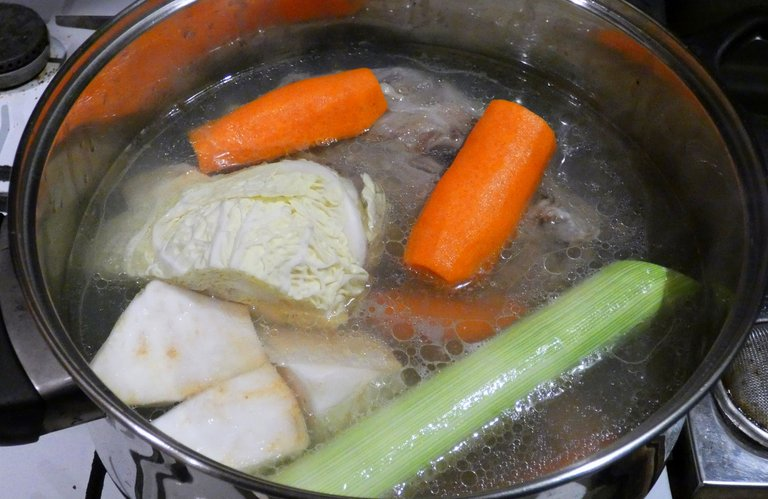 When the vegetables are soft, add the thawed and rinsed mushrooms. Cook for about 10 more minutes. The broth with honey fungus is ready.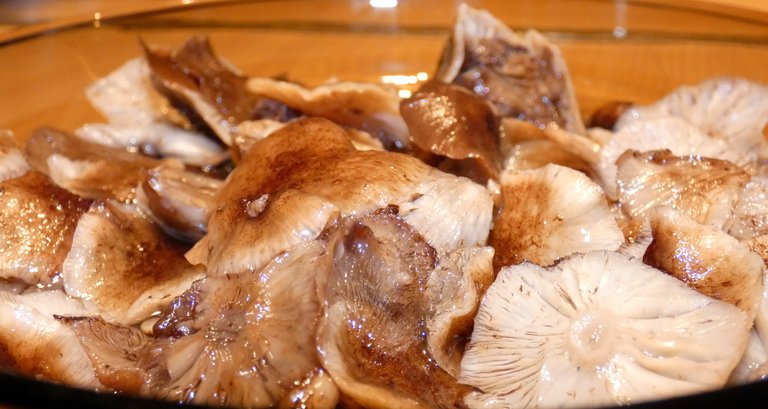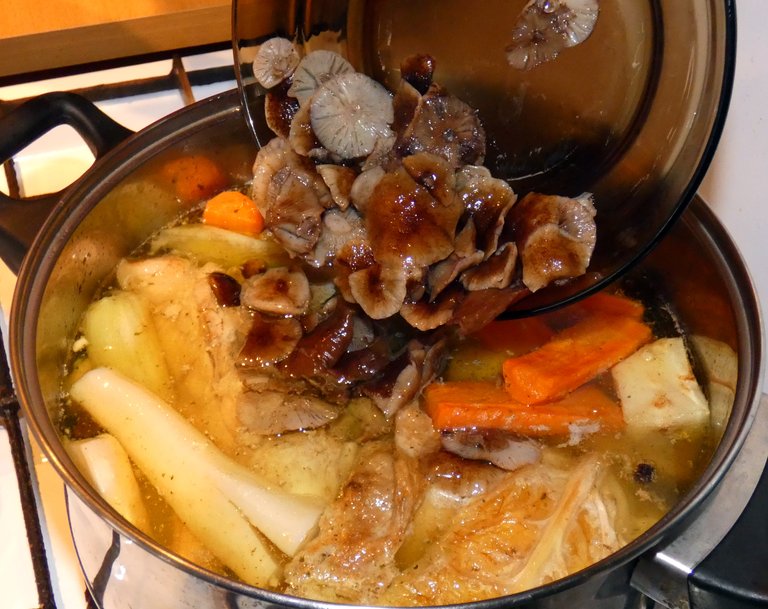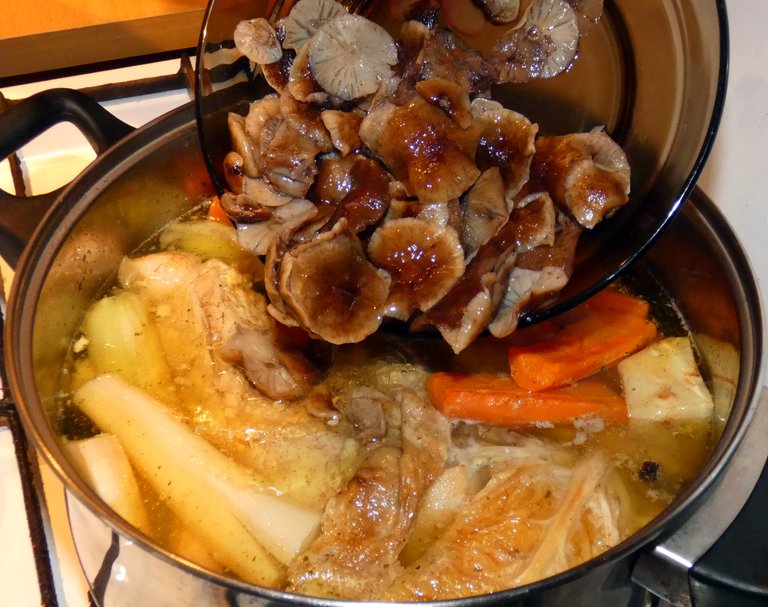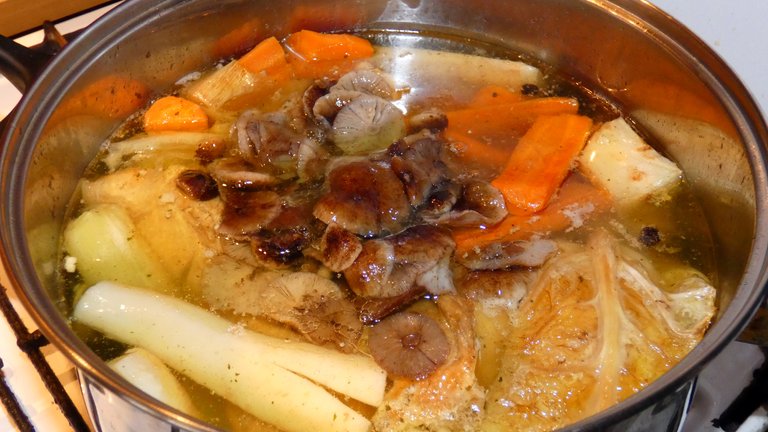 The way of serving
    Serve with pasta and chopped parsley. It can also be served with boiled potatoes.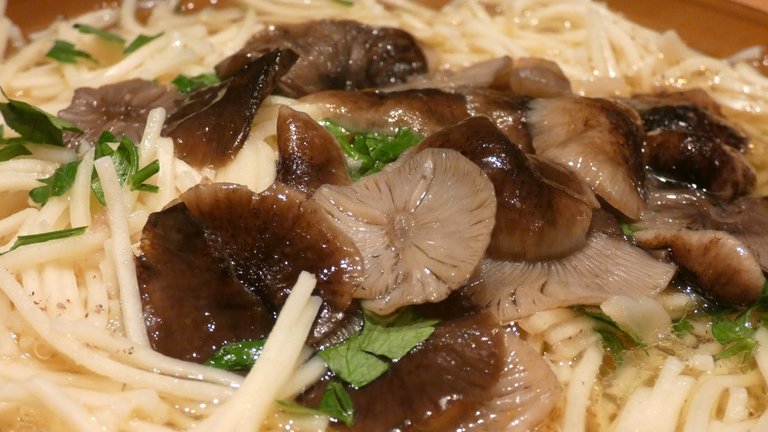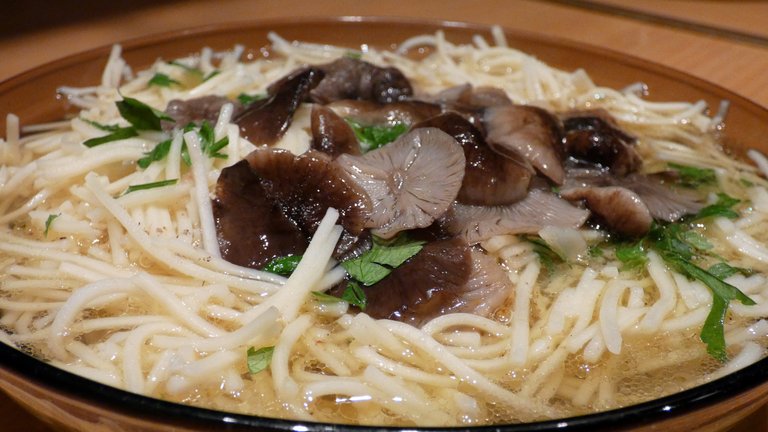 Enjoy your meal


Photo: Panasonic Lumix FZ82, January 2021, Silesia
all photos and video were taken by me and are my property


© Copyright marianomariano