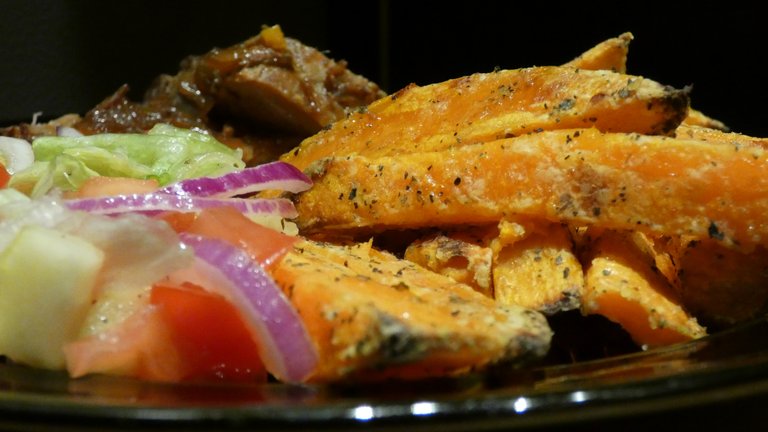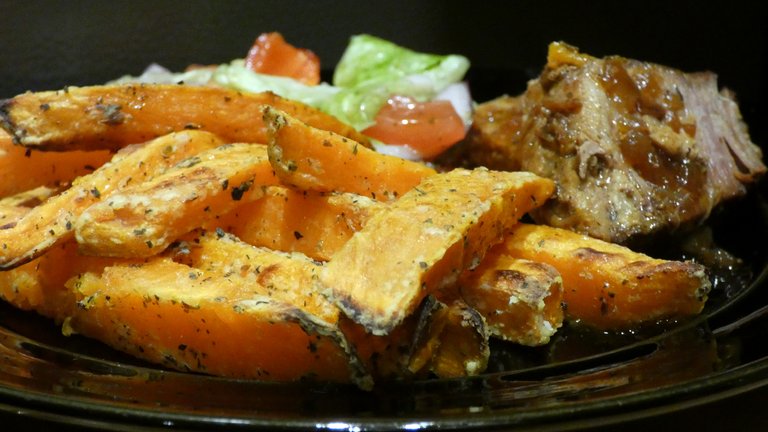 In my kitchen, we do not avoid exotic dishes, and as we travel a lot, we get to know them outside the home. Today, sweet potatoes, i.e. sweet potatoes, were delivered to my kitchen countertop. Not everyone knows, and those who know do not necessarily like it. But the sweet potato fries are acceptable, and served with a piece of meat and vegetable salad, they are delicious.
W mojej kuchni nie stronimy od egzotycznych potraw, a jako że dużo podróżujemy, poznajemy je poza domem. Dzisiaj na blat kuchenny dostarczono mi bataty, czyli słodkie ziemniaki. Nie każdy zna, a ten kto zna nie koniecznie lubi. Ale frytki z batatów są do zaakceptowania, a podane ze sztuką mięsa i sałatką warzywna są wyborne.
Ingrediens
Składniki
0.5 kg of sweet potatoes (sweet potatoes), potato flour, basil, oregano, olive oil, pork (neck), vegetables: red onion, garlic, tomatoes, green cucumber, red pepper, hot ground pepper.
0,5 kg batatów (słodkich ziemniaków), mąka ziemniaczana, bazylia, oregano, lej z oliwek, mięso wieprzowe (karczek), warzywa: czerwona cebula, czosnek, pomidory, ogórek zielony, czerwona papryka, ostra mielona papryka.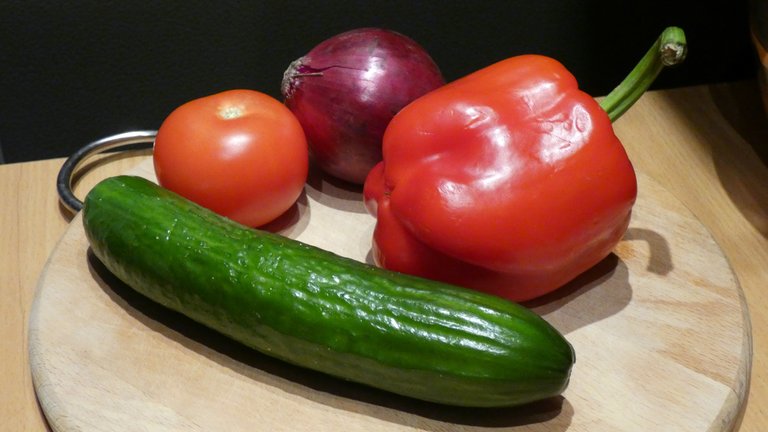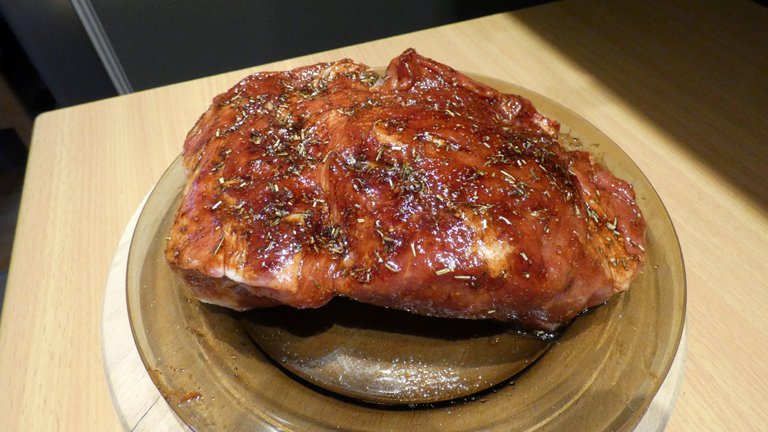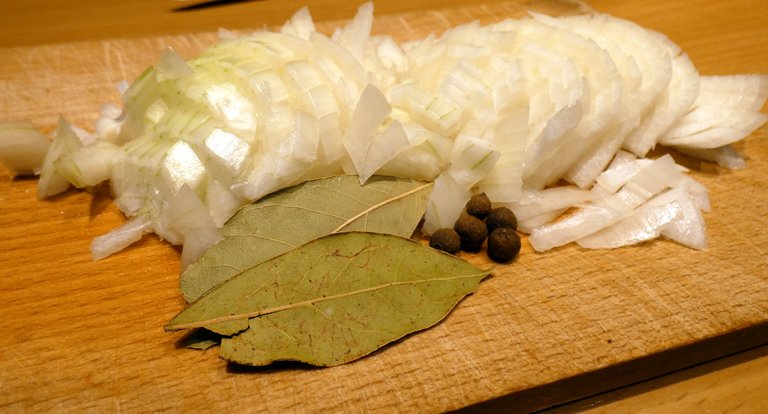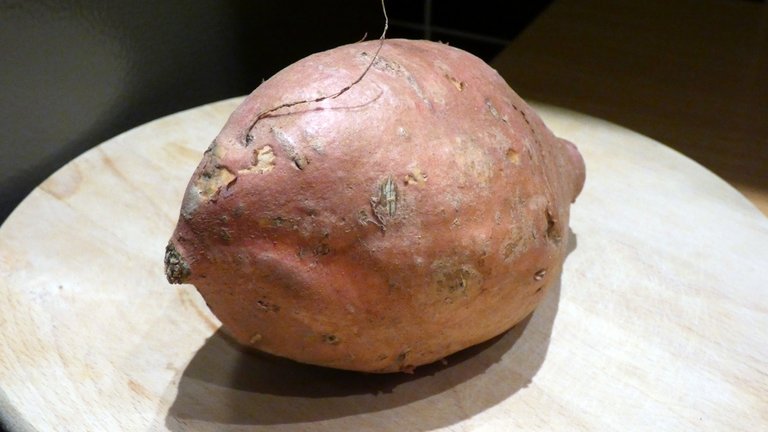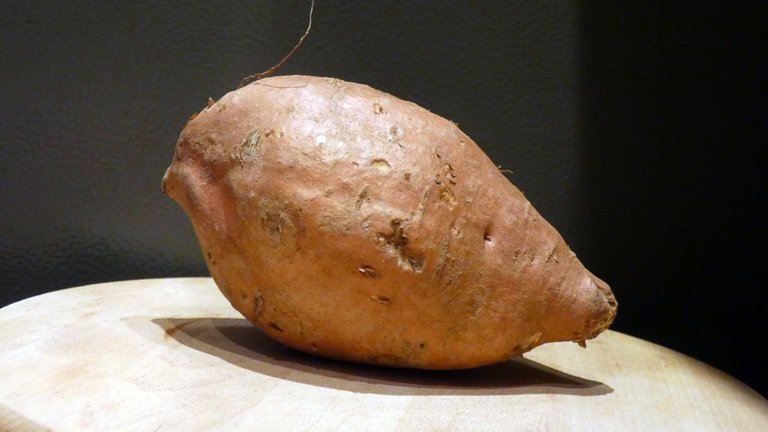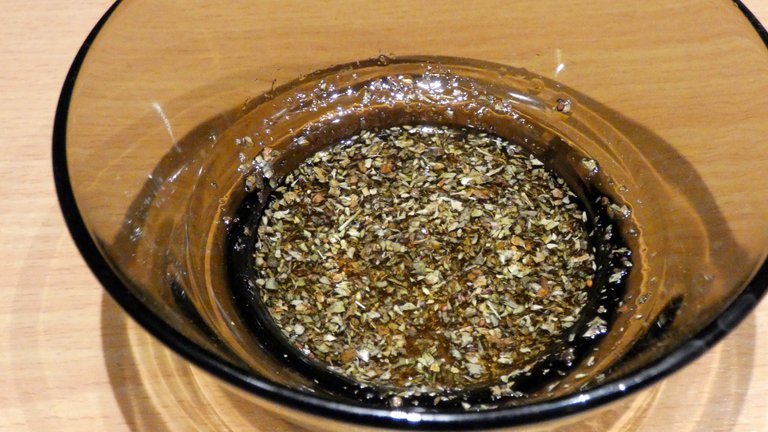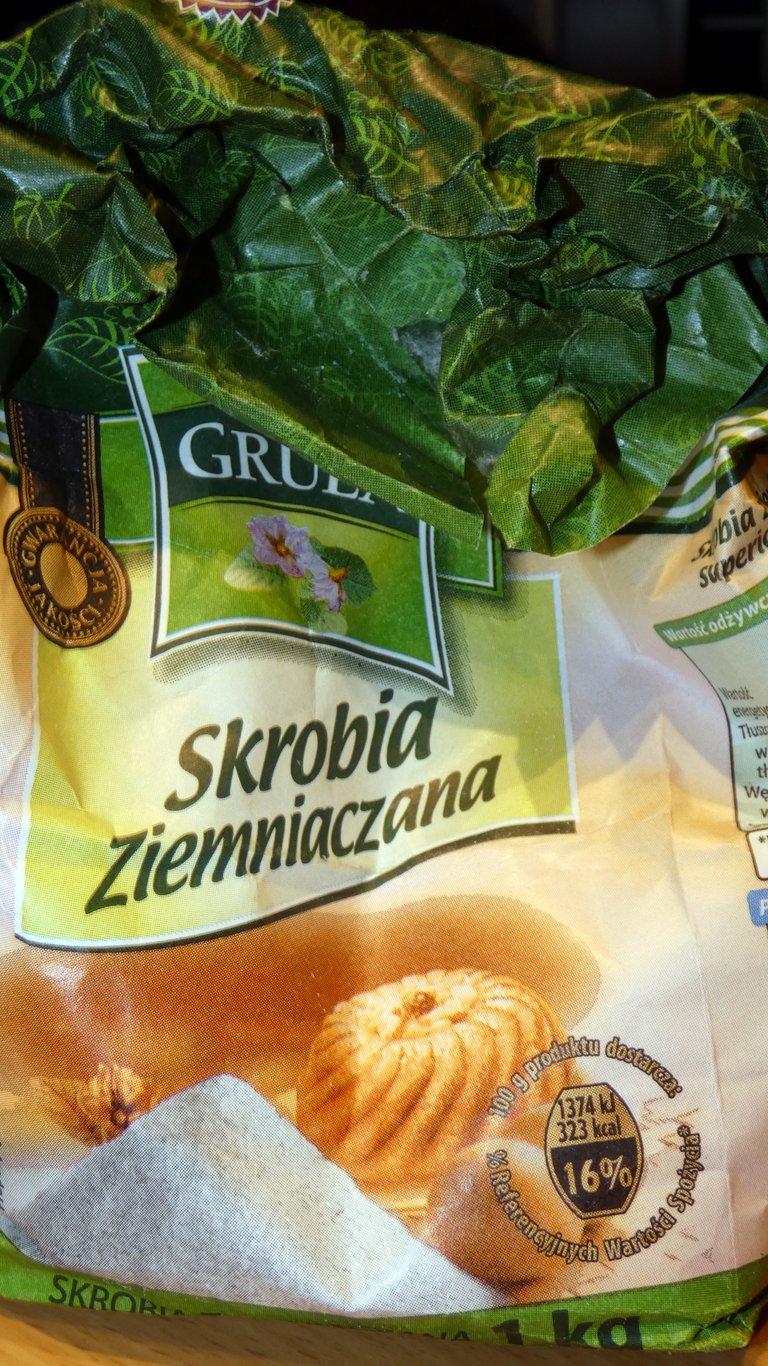 Preparation of sweet potatoes
Przygotowanie batatów
Wash the sweet potatoes thoroughly and peel them.
Bataty dokładni myjemy, i obieramy ze skórki.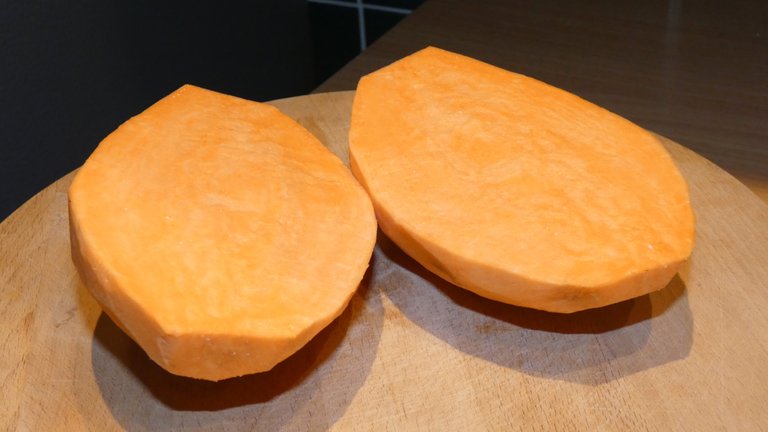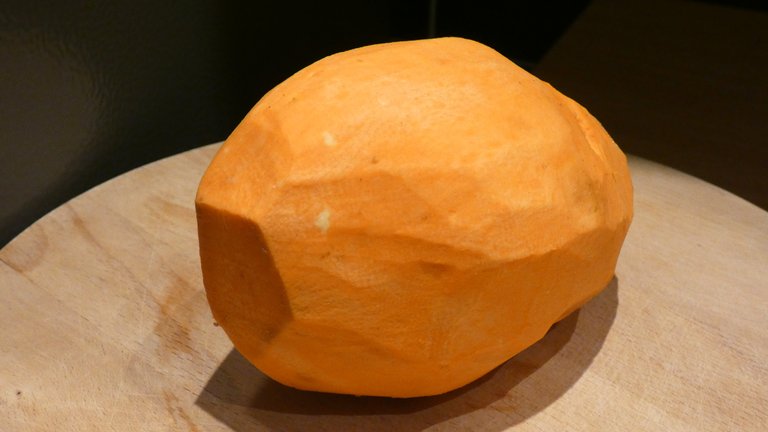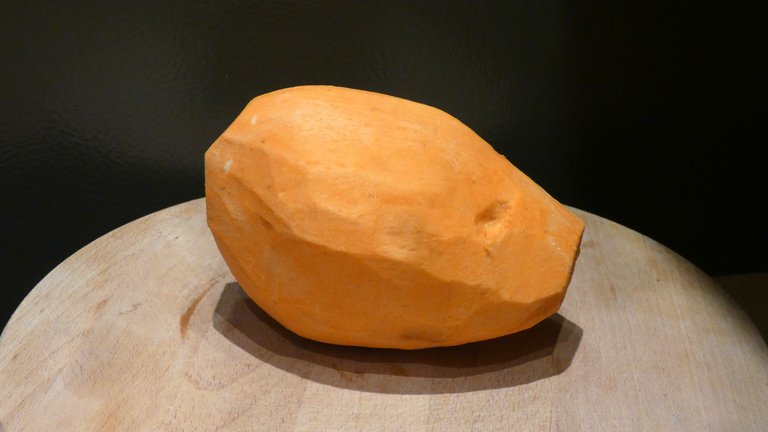 Then, cut into long slices resembling classic French fries.
Następnie kroimy w długie plastry, przypominające kształtem klasyczne frytki.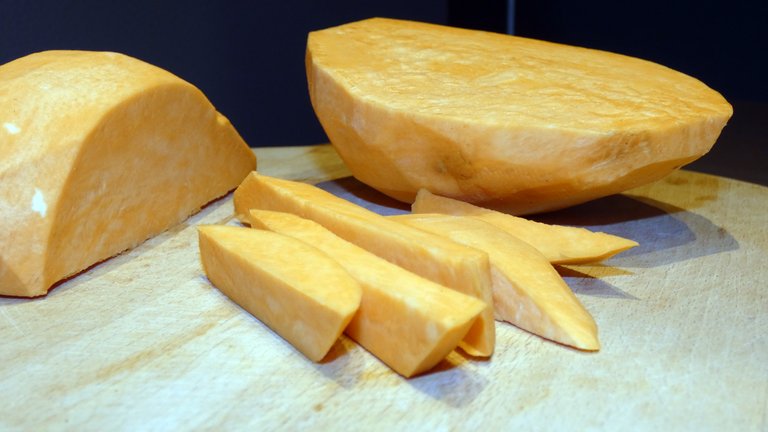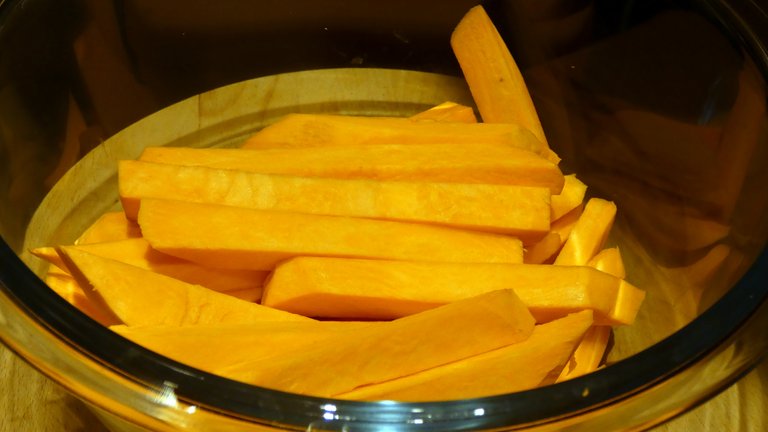 Then put it into a bowl and pour cold water over it. We soak for about 30 minutes.
Następnie przekładamy do miski i zalewamy zimną wodą. Moczymy około 30 minut.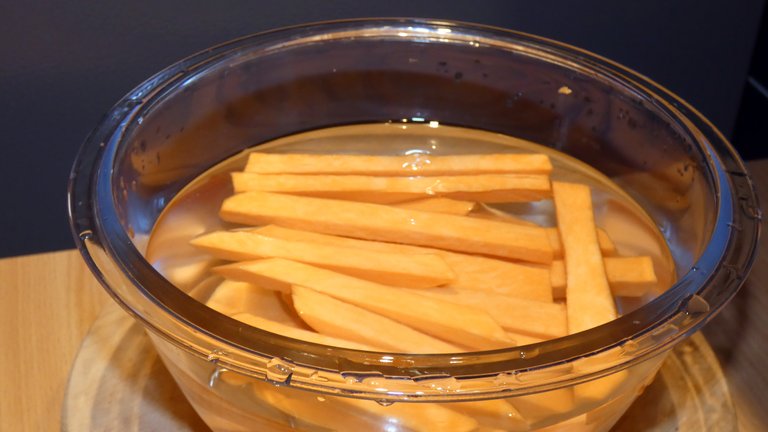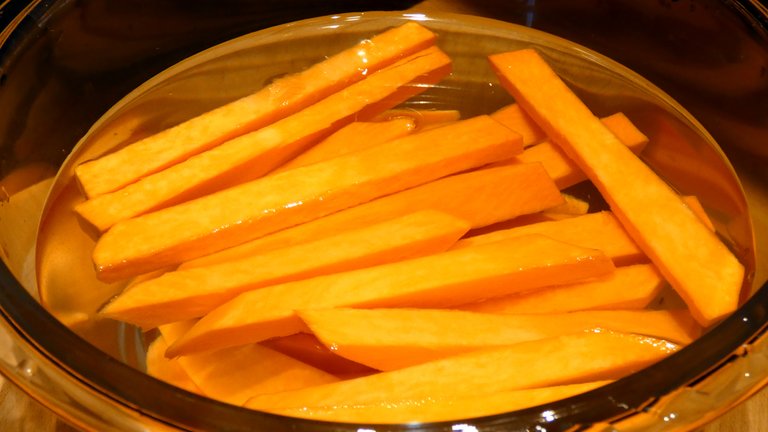 After soaking, drain the chopped sweet potatoes using, for example, a paper towel.
Po odmoczeni odsączamy pokrojone bataty za pomocą na przykład papierowego ręcznika.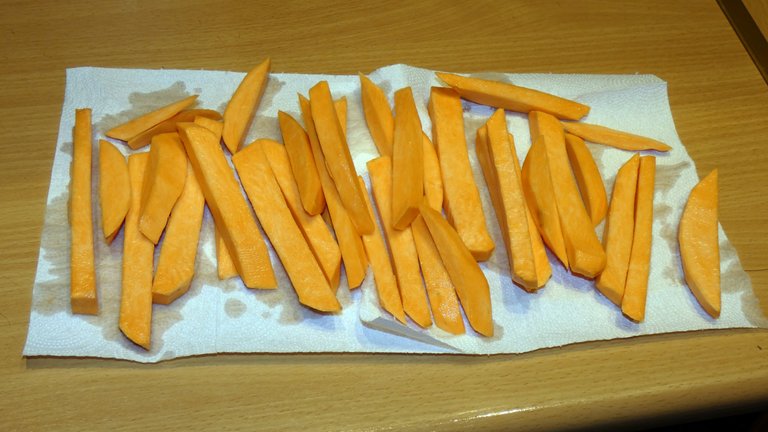 The sweet potatoes, cut into fries, pour over the oil and herbs and sprinkle with the potato flour.
Pokrojone na kształt frytek bataty zalewamy olejem i ziołami oraz oprószamy mąka ziemniaczaną.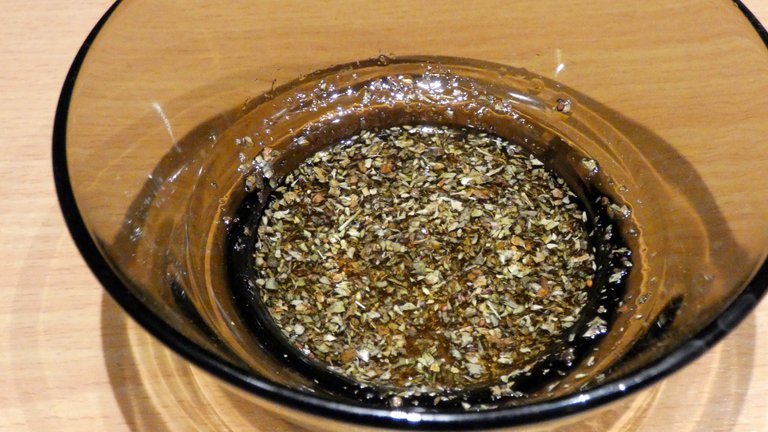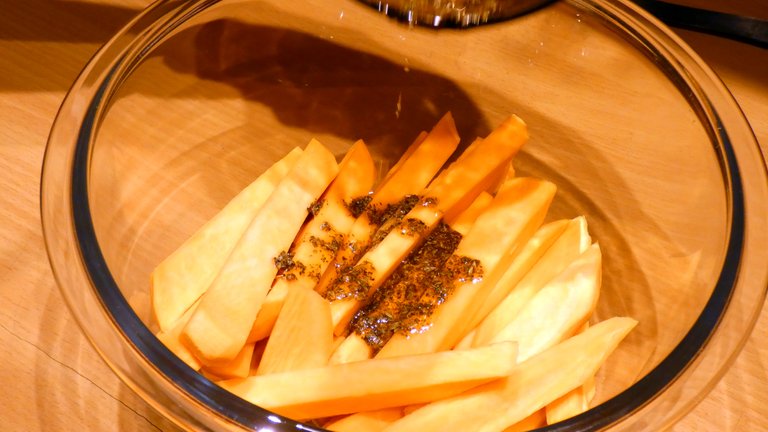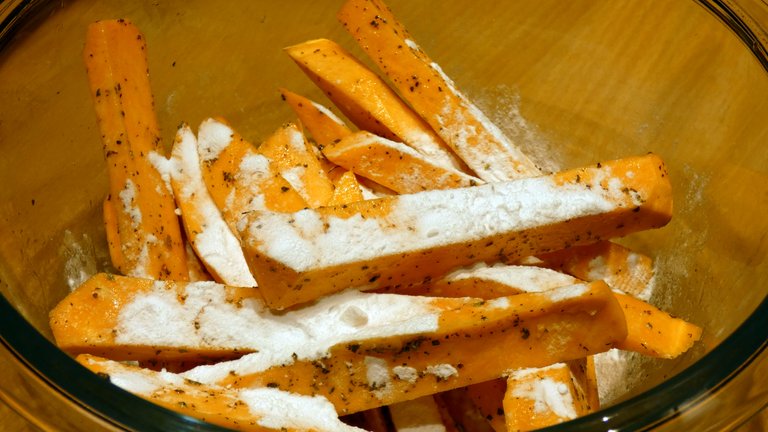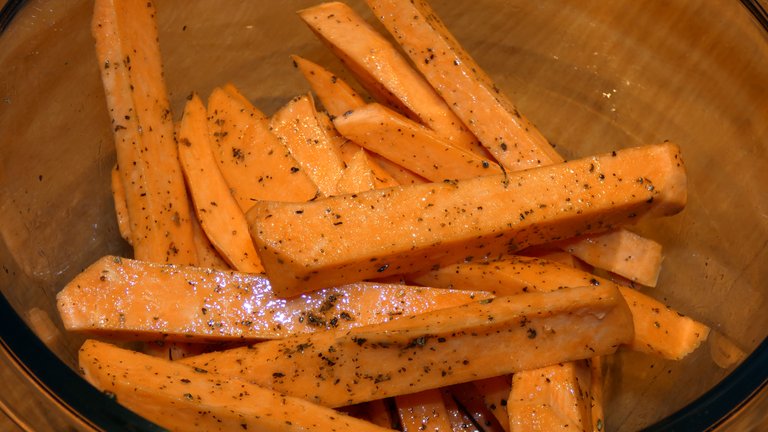 In the next step, place the sweet potatoes on a baking sheet lined with baking paper and put them in the oven, preheated at 200 degrees, for 25 minutes.
W kolejnej czynności układamy bataty na blasze wyściełanej papierem do pieczenia i wkładamy do piekarnika rozgrzanego 200 stopni na 25 minut.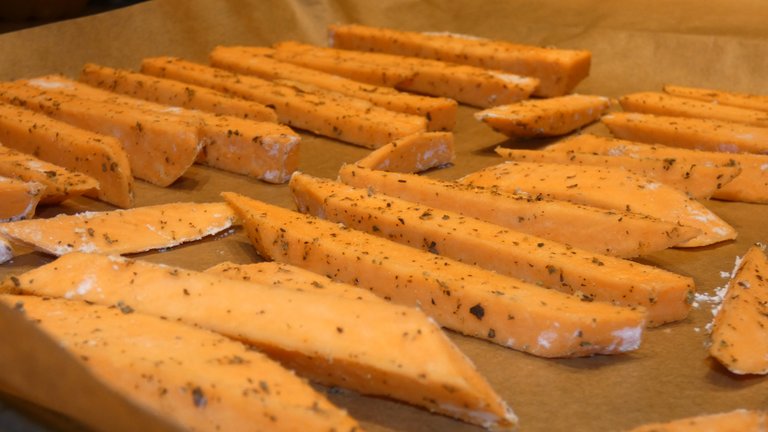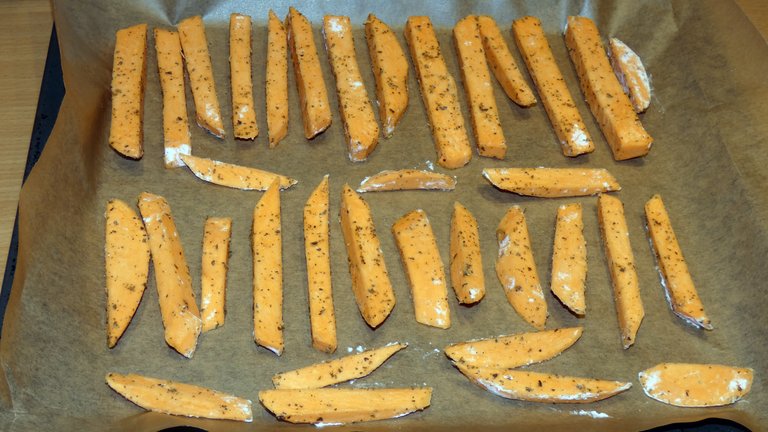 Do tego wszystkiego przygotowujemy sałatkę warzywną składającą się z pomidora, ogórków, czerwonej cebuli, oliwy z oliwek.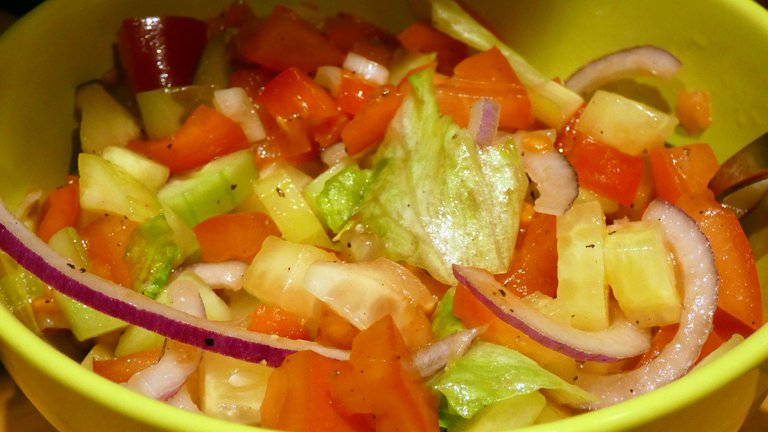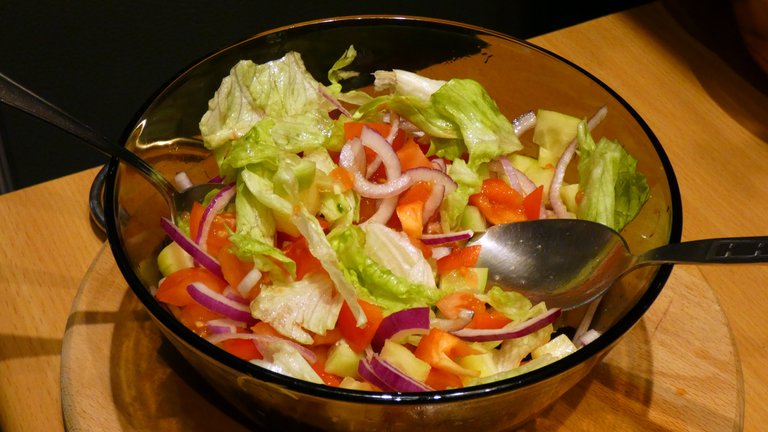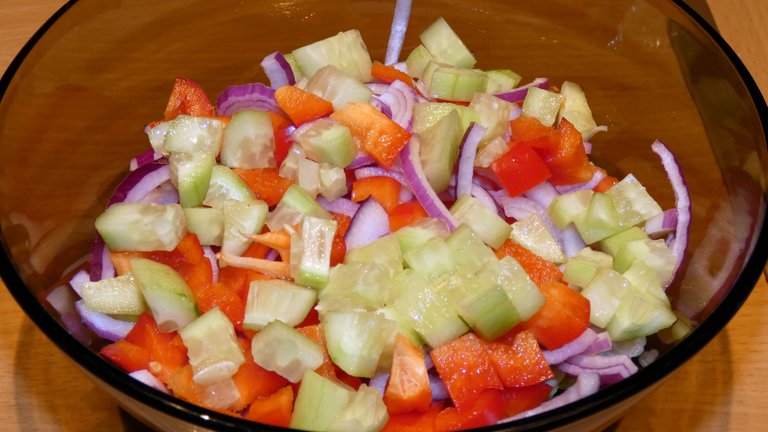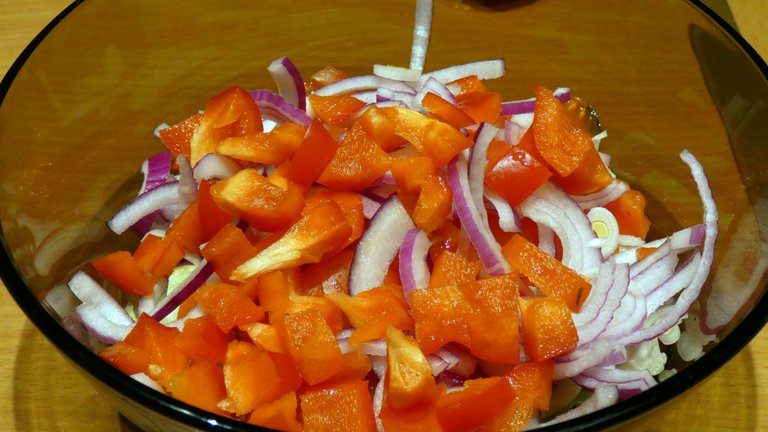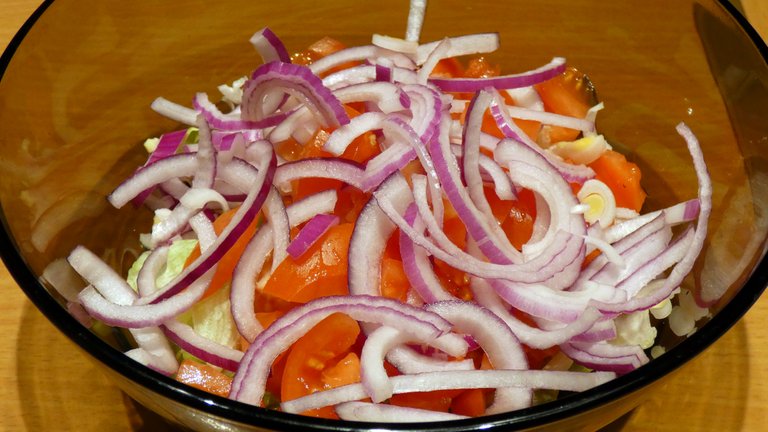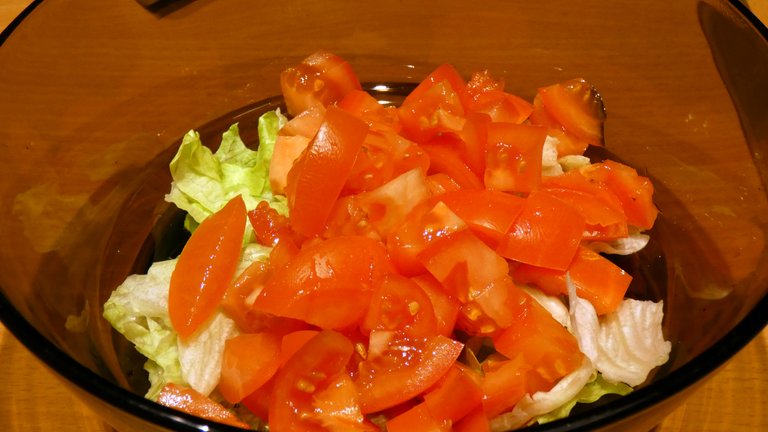 We serve as we like
Podajemy jak lubimy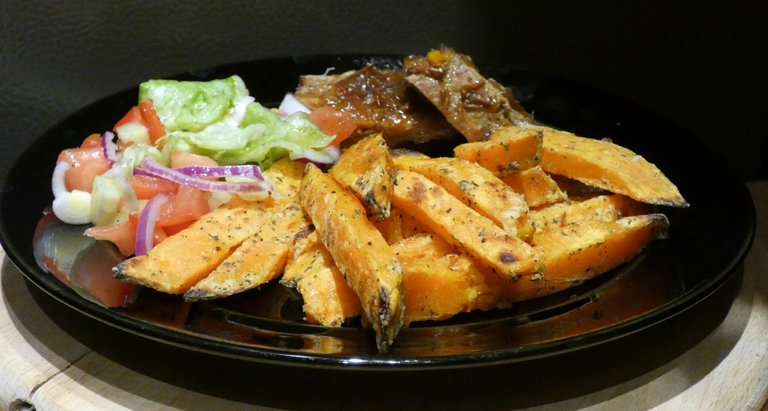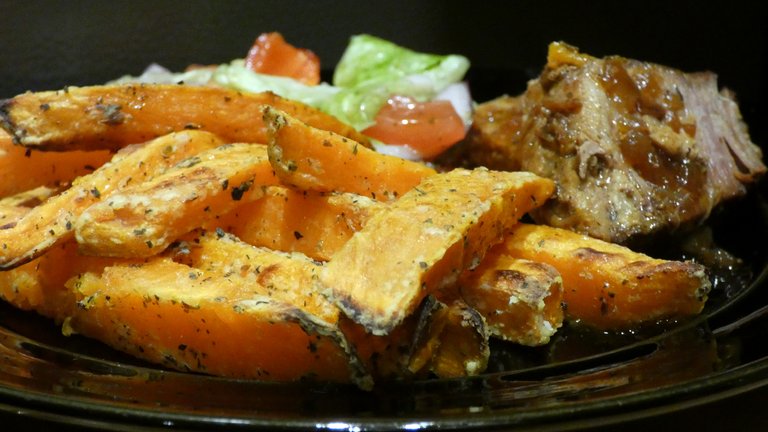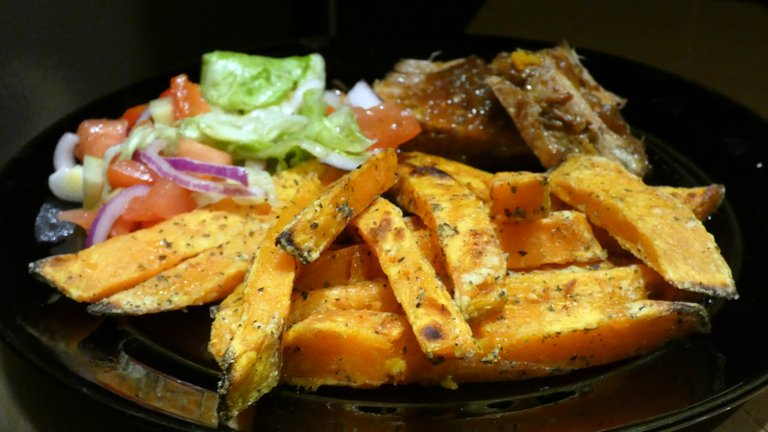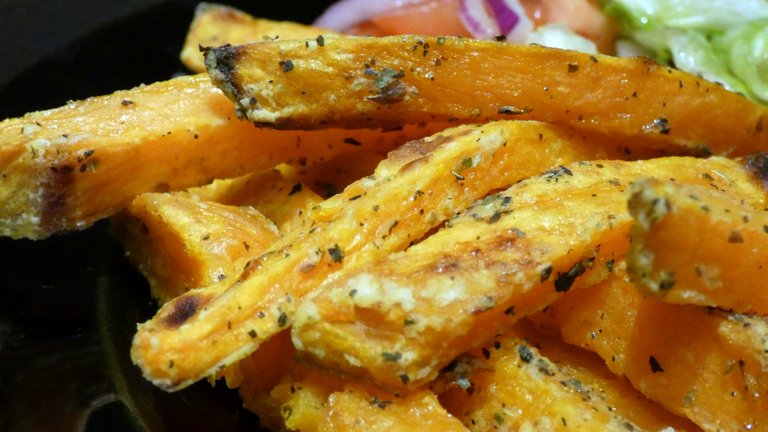 Smacznego
Enjoy 😋