Good morning everyone and welcome back.
Taking advantage, also yesterday afternoon, of my usual habit of taking a moment for myself, and taking a pleasant daily walk, digestive and relaxing, which in this particular weekend I was already able to anticipate on Friday, thanks to the "Festa della Repubblica" here I am reappearing, this morning, with my new daily post, dedicated, in this case, to my progress on Terracore.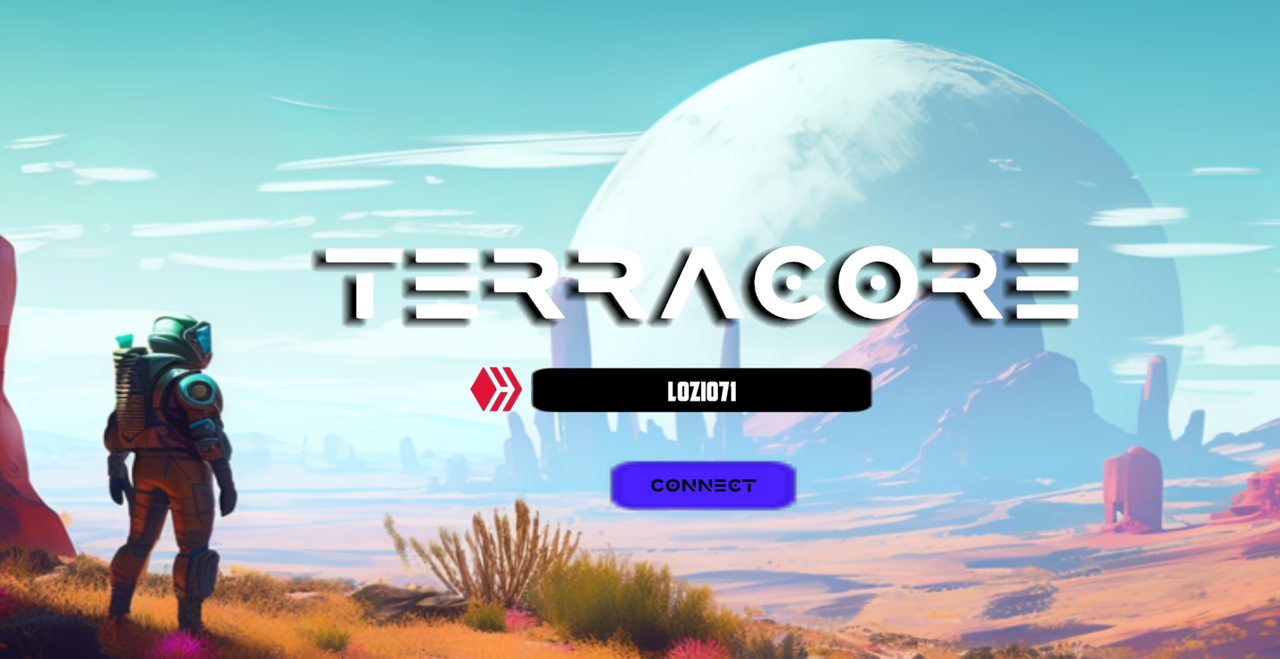 In fact, after having lunch at my parents' house, this routine of mine was more necessary than ever, both for the abundant libations swallowed to be disposed of, and because we discussed a family situation, which I have been dealing with for some time now, which, obviously, it causes my thoughts, lately, as well as personal ones, to have greatly increased.
Among other things, just as I was at my parents' house, we received a phone call from the counterparty who has to do with the matter in question, who, fortunately, seemed to be well disposed towards the agreement that is being sought to achieve, and which could lead to a resolution, in the short term, of a whole set of things that have been dragging on, perhaps even for far too long.
Probably the approach of a decidedly important deadline, especially for the person who called us, has put a little more agitation to the same, also because he is the one who has the most to lose, and could, therefore, lead to a solution faster altogether.
Unfortunately, however, even on the latter's part, there was a sort of "responsibility" towards me, so that I was the one to take care of the thing, even on his behalf, looking for the best solution for everyone, which However, while I was already doing it to help my parents, it puts even more pressure on me.
I just hope that everything goes smoothly, and goes in the best possible way, allowing me to finally put an end to a situation that has probably already gone too long, and which I hope to close definitively, so that I can find a some peace of mind.
But these are personal facts, which have very little to do with the main topic of my post, and I apologize, therefore, for these personal digressions of mine, which I get carried away too often, also using them as a valve vent, I'd say it's time to talk about Terracore, and some of my small progress within it.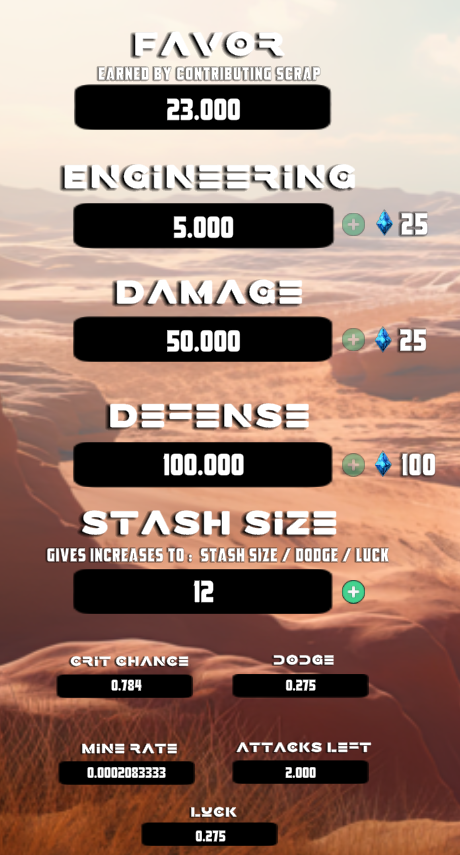 As far as the aforementioned are concerned, in fact, just yesterday I managed to reach one of the first objectives that I had set for myself, that is to strengthen my personal defenses up to level 100, which, at least in theory, should be able to make me avoid a part of the daily attacks that I suffer from other players, hunting, as myself, for Scrap, to increase their daily income.
It goes without saying, obviously, that all this will not guarantee me absolute peace of mind, but I hope, at least, that it will allow me, during the week, when unfortunately I can't be in front of a computer for a good part of the day, since I go to work around 7:30 and return only after 18, so as not to find myself faced with completely empty wallets.
The next steps that I have set myself now concern the increase of my attack statistics, but above all those of the mining rates, so as to increase the amount of Scrap obtainable every hour, and therefore daily, even if this could make me, of new, a palatable prey for my opponents.
If this is the case, and if, as a result, I start to suffer too frequent attacks again, I will inevitably be forced to return to concentrate once again on strengthening my defenses, but for the moment I am not sure about it, and I will have to just do some testing, and see what happens.
The fact remains that, in order to grow within Terracore, I will have to forcefully try, as much as possible, to increase my earnings, given that increasingly large quantities of Scrap will be needed, to go on tackling all the various growth that I intend to follow within the game.
One of the most important steps that I would like to try to reach as soon as possible, in fact, concerns the beginning of the explorations of other planets, given that it is practically fundamental to go and increase one's results more and more, and, above all, hope to get more and more NFTs, which are probably The trump card of this game compared to its competitor Golem Overlord.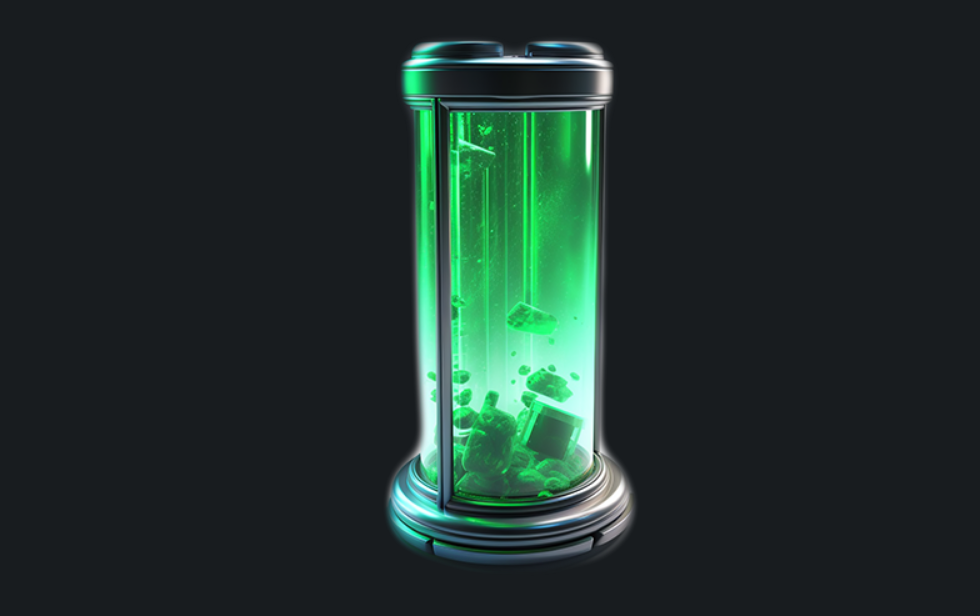 In fact, the aforementioned not only can provide values with which to suddenly increase our game statistics by equipping our character with the same, but in addition to having, in some cases, a significant counter-value in Hive, they are always more fundamental, since they are the only way to get hold of Flux, another Terracore game token, which are indispensable for traveling from one planet to another.
The only way to obtain them, in addition, possibly, to the possibility of buying them directly on Hive Engine, or other similar services, is to carry out the "salvaging" operation of the same, or, in practice, to do the " Burn" of those that we do not use, receiving, in exchange, a certain amount of the aforementioned currency.
All this, therefore, in my opinion, leads to a virtuous circle which means that, if you want to grow and obtain ever better results, you find yourself reinvesting, without being obliged to do so, as happens on the other game above, continuously, in an attempt to achieve ever better goals, until obtaining quite interesting income.
At this point, I hope that both the NFTs and the exploration missions will arrive as soon as possible on Golem Overlord, as it would seem to be expected, since I believe they could give new life to a game that is in experiencing a moment that is not exactly the best, given the continuous decline in the value of one's gaming tokens.
Indeed, it would seem that Terracore, at least for the moment, is definitely a step forward and, above all, is always moving very well, giving continuous interest , and curiosity, to the players who approach it, and I hope that, over time, it continues to develop even more new game mechanics, which can make it more and more interesting and captivating, but above all can allow it a long life , and, consequently, to provide all its users with a more than interesting source of entertainment, but above all, why not, of income.
If you would like to give Terracore a chance, you too, and register via my referral link (https://www.terracoregame.com/?ref=lozio71), write it to me in the comments under this post, and I will immediately send you, as soon as I read your message, 50% of my earnings on your subscription, so convinced, at least for the moment, of the goodness of this opportunity.
But now I have dwelt even too much on this post of mine, and given the time that has come, I have nothing left to do but wish you a good evening, and invite you, if you still feel like it, to keep reading my posts, and follow me.
---
Buongiorno a tutti e ben ritrovati.
Approfittando, anche ieri pomeriggio, della mia consueta abitudine di prendermi un momento per me stesso, e fare una piacevole passeggiata quotidiana, digestiva e distensiva, che in questo weekend particolare ho già potuto anticipare venerdì, grazie alla "Festa della Repubblica" eccomi rispuntare, questa mattina, con questo mio nuovo post quotidiano, dedicato, in questo caso, ai miei progressi su Terracore.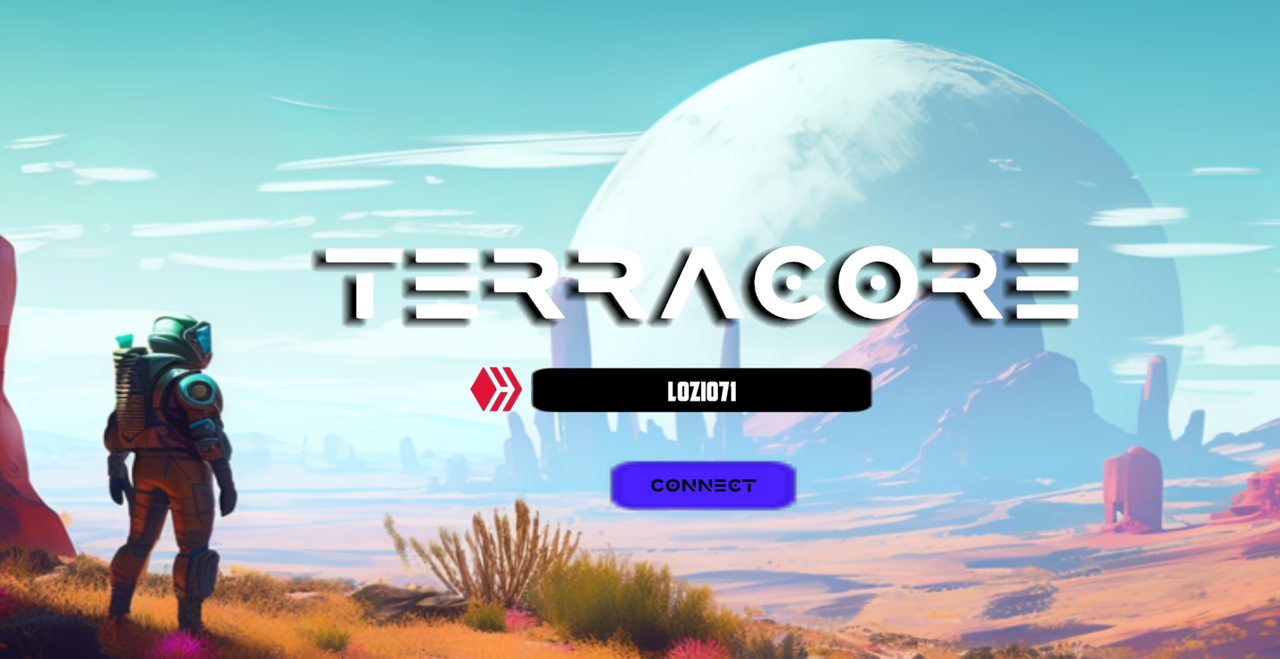 Dopo aver pranzato a casa dei miei genitori, infatti, questa mia routine era quanto mai necessaria, sia per le abbondanti libagioni ingurgitate da smaltire, sia perché si è discusso di una situazione familiare, della quale mi sto occupando ormai da qualche tempo, che, ovviamente, fa sì che i miei pensieri, ultimamente, oltre a quelli personali, siano notevolmente aumentati.
Tra l'altro, proprio mentre mi trovavo a casa dei miei, abbiamo ricevuto una telefonata, da quella controparte che ha a che fare con la questione in oggetto, che, fortunatamente, sembrava essere ben disposta nei confronti dell'accordo che si sta cercando di raggiungere, e che potrebbe portare ad una risoluzione, a breve, di tutto un insieme di cose che si stanno trascinando, forse anche da fin troppo tempo.
Probabilmente l'avvicinarsi di una scadenza decisamente importante, soprattutto per la persona che ci ha chiamato, ha messo un po' di agitazione in più alla stessa, anche perchè è quella cha ha più da perdere, e potrebbe, quindi, portare ad una soluzione più rapida del tutto.
Purtroppo, però, anche da parte di quest'ultimo, c'è stata una specie di "responsabilizzazione", nei miei confronti, perché sia io a prendermi cura della cosa, anche per suo conto, cercando la migliore soluzione per tutti, cosa che, però, se da un lato stavo già facendo per aiutare i miei genitori, dall'altro mi mette ancora più pressione.
Mi auguro solo che tutto fili liscio, e vada nel migliore dei modi, consentendomi di porre fine, finalmente, ad una situazione che è già andata, probabilmente, fin troppo per le lunghe, e che spero di chiudere definitivamente, così da poter ritrovare un po' di tranquillità.
Ma questi sono fatti personali, che ben poco c'entrano con l'argomento principale di questo mio post, e scusandomi, quindi, per queste mie divagazioni personali, dalle quali mi faccio prendere la mano anche fin troppo spesso, utilizzandole anche come valvola di sfogo, direi che è il momento di passare a parlare di Terracore, e di alcuni miei piccoli progressi all'interno dello stesso.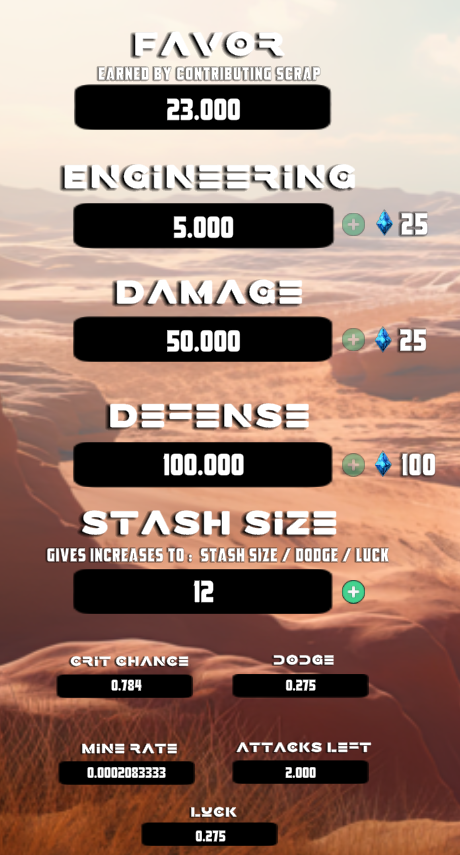 Per quanto riguarda i suddetti, infatti, proprio ieri mi è riuscito di arrivare ad uno dei primi obiettivi che mi ero prefissato, ovvero di potenziare le mie difese personali fino al livello 100, cosa che, almeno in teoria, dovrebbe riuscire a farmi evitare una parte degli attacchi quotidiani che subisco da parte di altri giocatori, a caccia, come sottoscritto, di Scrap, per aumentare i propri introiti giornalieri.
Va da sé, ovviamente, che tutto questo non mi garantirà una tranquillità assoluta, ma mi auguro, almeno, che mi possa consentire, durante la settimana, quando purtroppo non mi riesce di essere davanti ad un computer per buona parte della giornata, visto che mi reco al lavoro verso le 7:30 e rientro solo dopo le 18, di non ritrovarmi di fronte a wallet completamente vuoti.
Le prossime tappe che mi sono prefissato, riguardano, ora, l'aumento delle mie statistiche di attacco, ma soprattutto quelle del mining rates, così da incrementare la quantità di Scrap ottenibili ogni ora, e quindi giornalmente, anche se questo potrebbe rendermi, di nuovo, una preda appetibile per i miei avversari.
Se così sarà, e se, di conseguenza, inizierò di nuovo a subire attacchi troppo frequenti, mi vedrò costretto, inevitabilmente, a tornare a concentrarmi, nuovamente, sul potenziamento delle mie difese, ma per il momento non ho certezze in merito, e dovrò semplicemente fare dei test, e vedere quello che succede.
Resta il fatto che, per poter crescere all'interno di Terracore, dovrò gioco forza cercare, il più possibile, di aumentare i miei guadagni, visto che saranno necessarie delle quantità sempre più ingenti di Scrap, per andare ad affrontare tutti i vari percorsi di crescita che ho intenzione di seguire all'interno del gioco.
Uno degli step più importanti che vorrei cercare di raggiungere il prima possibile, infatti, riguarda l'inizio delle esplorazioni di altri pianeti, visto che è praticamente fondamentale per andare ad accrescere, sempre di più, i propri risultati, e, soprattutto, sperare di ottenere sempre più NFT, che, probabilmente, sono La carta vincente di questo gioco rispetto al suo concorrente Golem Overlord.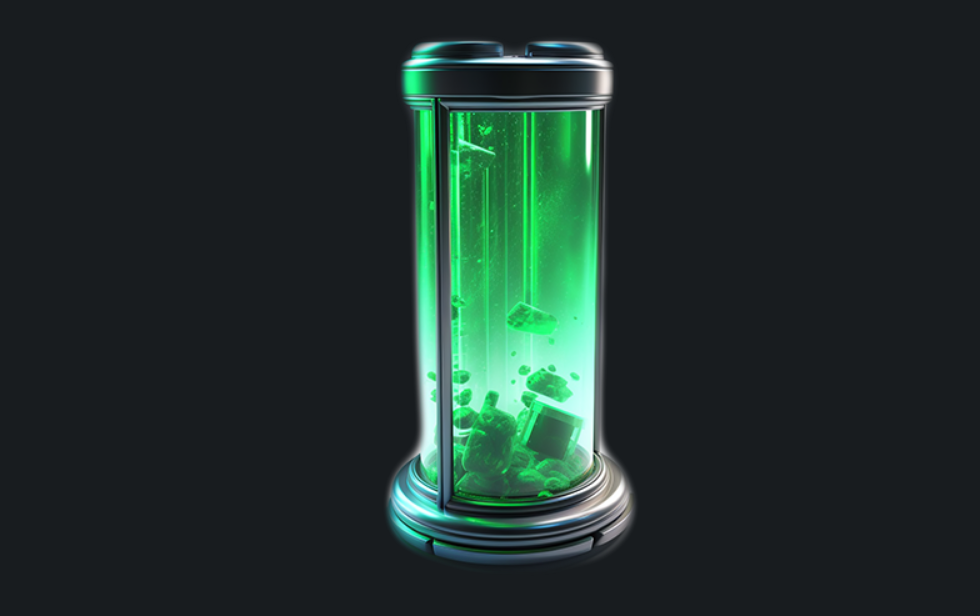 I suddetti, infatti, non solo possono fornire dei valori con i quali aumentare, di botto, equipaggiando il nostro personaggio con gli stessi, le nostre statistiche di gioco, ma oltre ad avere, in alcuni casi, un notevole controvalore in Hive, risultano sempre più fondamentali, poiché sono l'unico modo per entrare in possesso dei Flux, altro token di gioco di Terracore, che risultano essere indispensabili per viaggiare da un pianeta all'altro.
L'unico modo per ottenere gli stessi, oltre, eventualmente, alla possibilità di comprarli direttamente su Hive Engine, o altri servizi simili, è quello di effettuare l'operazione di "salvaging" degli stessi, ovvero, in pratica, di fare il "Burn" di quelli che non utilizziamo, ricevendo, in cambio, una certa quantità della valuta di cui sopra.
Tutto questo, quindi, secondo me, porta ad un circolo virtuoso che fa sì che, se si vuole crescere, ed ottenere risultati sempre migliori, ci si ritrovi a reinvestire, senza esservi obbligati come succede sull'altro gioco di cui sopra, continuamente, nel tentativo, di raggiungere obiettivi sempre migliori, sino ad ottenere introiti anche piuttosto interessanti.
Mi auguro, a questo punto, che anche su Golem Overlord, come peraltro sembrerebbe essere previsto, arrivino, al più presto, tanto gli NFT, quanto le missioni di esplorazione, visto che credo potrebbero dare nuova linfa vitale ad un gioco che si trova a vivere un momento non esattamente dei migliori, vista la continua discesa del valore dei propri token di gioco.
Sembrerebbe proprio, infatti, che Terracore, almeno per il momento, sia decisamente un passo avanti e, sorattutto, si stia muovendo sempre molto bene, donando continuo interesse, e curiosità, ai giocatori che vi si avvicinano, e mi auguro che, nel tempo, continui a sviluppare, ancora di, più nuove meccaniche di gioco, che lo possano rendere sempre più interessante, ed accattivante, ma soprattutto possano consentirgli una lunga vita, e, di conseguenza, fornire a tutti i suoi utenti, una più che interessante fonte di svago, ma soprattutto, perchè no, di guadagno.
Se vi va di concedere una chance, anche voi, a Terracore, e vi registrate tramite il mio referral link (https://www.terracoregame.com/?ref=lozio71), scrivetemelo nei commenti sotto questo post, e vi invierò immediatamente, appena letto il vostro messaggio, il 50% del mio guadagno sulla vostra iscrizione, tanto sono convinto, almeno per il momento, della bontà di questa opportunità.
Ma ora mi sono dilungato anche fin troppo, in questo mio post, e visto anche l'ora che si è fatta, non mi rimane altro da fare se non, augurarvi una buona serata, ed invitarvi, sempre che ne abbiate ancora voglia, a continuare a leggere i miei post, ed a seguirmi.