First we had Tesla and Elon investing and accepting BTC and now it seems like Microsoft is getting into the fun!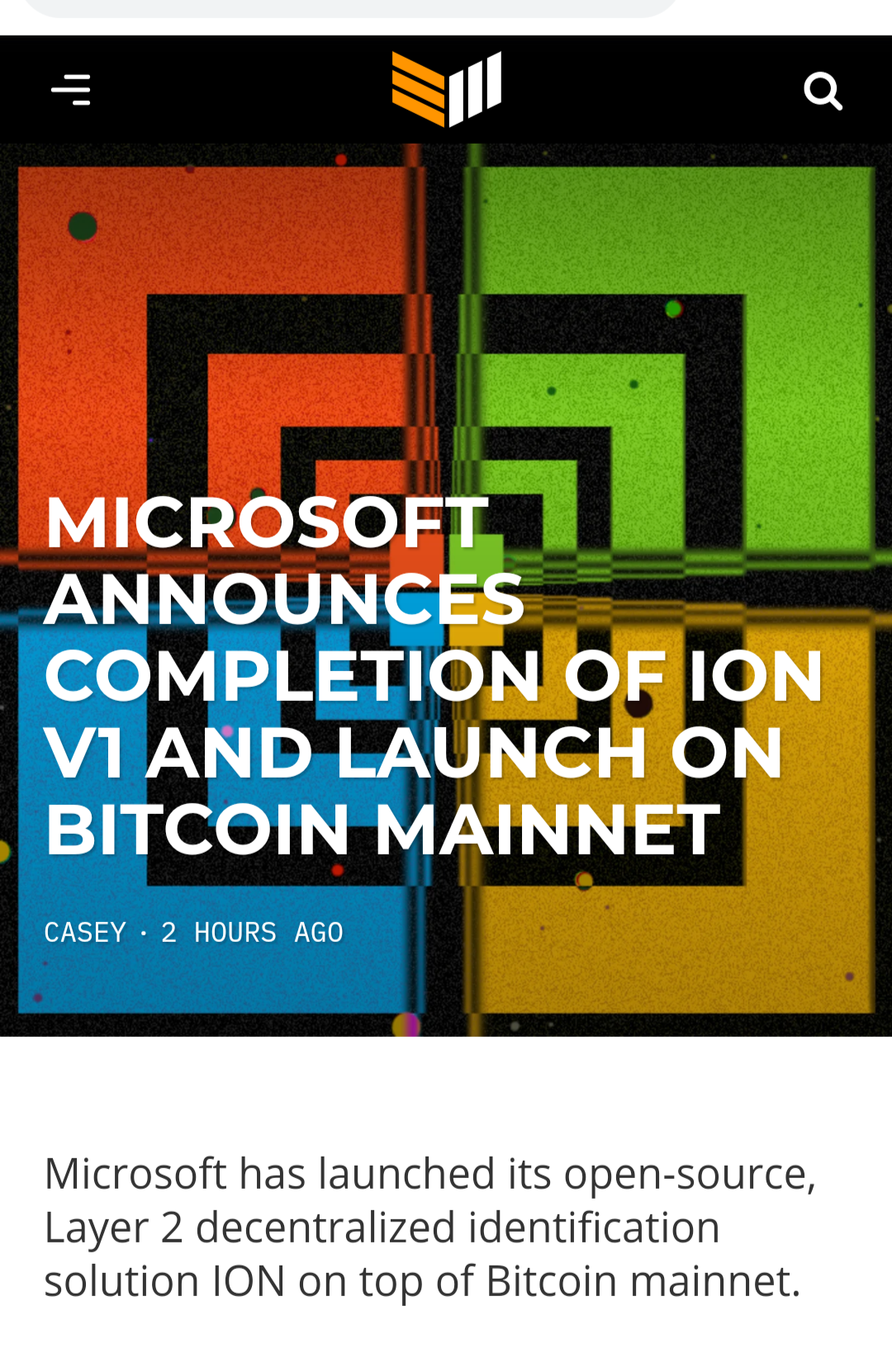 The ION website explains, "ION is a decentralized Layer 2 network for Decentralized Identifiers that runs atop the Bitcoin blockchain. Running an ION node minimizes trust in external parties for resolving ION DIDs, helps make the network more resilient and reliable, and provides the operator with better DID resolution performance."
ION's beta launched on mainnet in June 2020 and news of the project first surfaced in 2019.
My only question is....WEN apple? :D
Posted Using LeoFinance Beta