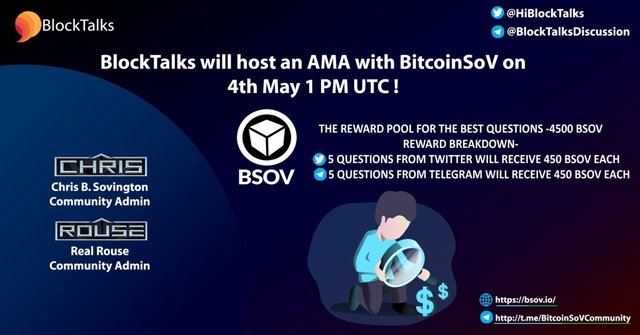 BSOV is an interesting microcap coin I have been following for a few months now. It's about a year old and listed on numerous exchanges, like Mercatox, DDEX, Resfinex and some other smaller ones but has yet to get listed by coinmarketcap.
The TLDR version is that its a deflationary, minable eth token, with no premine/ico bs.
1 % of all transactions is permanently burned and like btc it has a max supply of about 21 mil tokens. Now, what I love most about it is probably the community, which is really passionate and fully decentralised. For example, all major decisions that involve using the donation wallet (like new exchange listings) are always discussed first on the telegram with the community.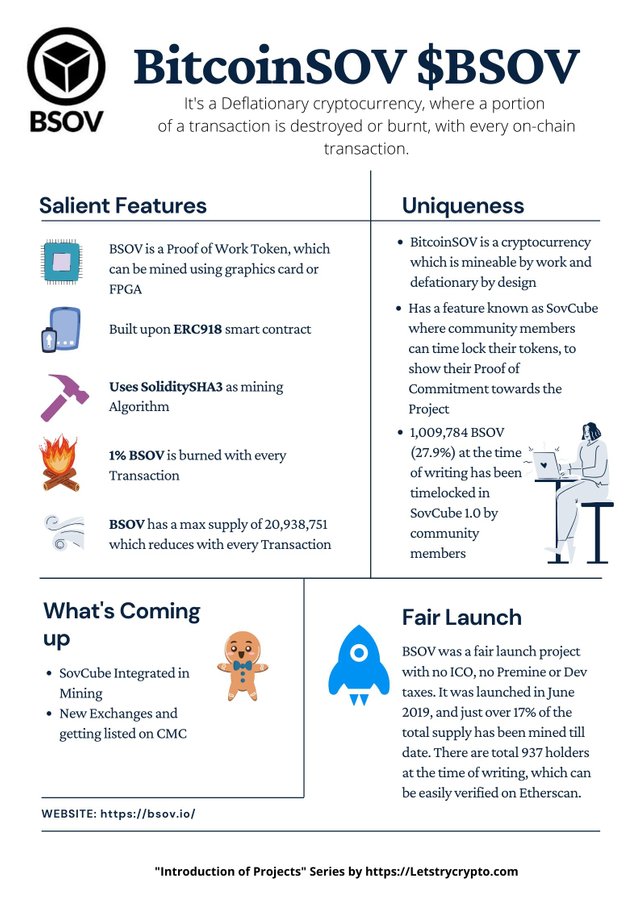 As we speak, the price of the token is dirt cheap, around one cent a piece and imo its a great low cost/high reward opportunity! The team will be hosting an AMA and Giveaway event on 4 of May and I think this is a great opportunity if you are looking for new projects to expand your portofolio. Who knows, maybe you will even get lucky and win yourself some free coins!
Just visit this tweet to learn more about the event: https://twitter.com/HiBlockTalks/status/1255455802757984259
And here are some links if you want to learn more about the project:
Ok, enough shilling for today!
Disclaimer: This post is not financial advice blah blah blah.
Posted Using LeoFinance