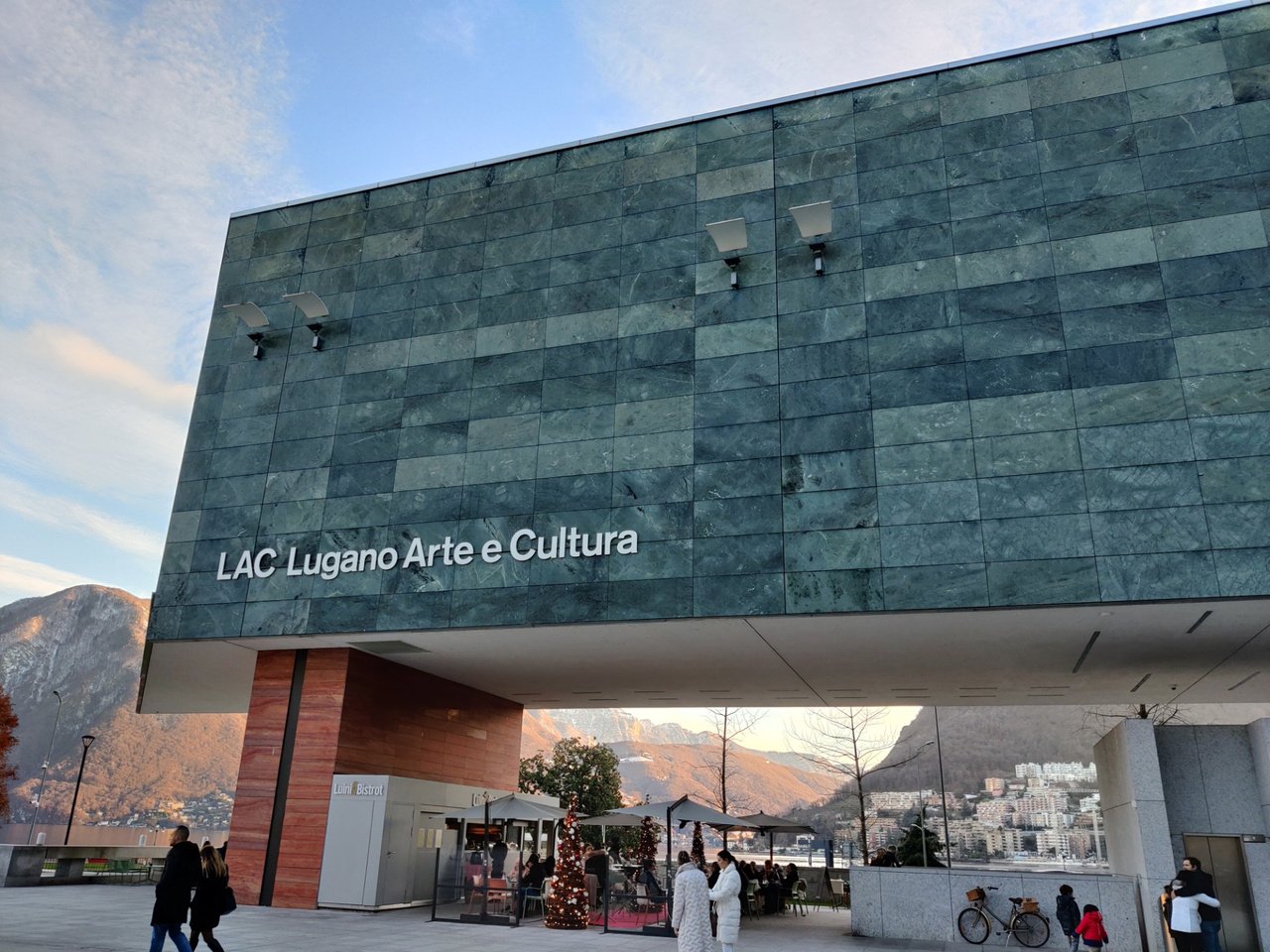 Lugano is a little wealthy town up in the mountains of Switzerland that I would visit roughly once a year to play a concert with an orchestra that was a regular with... These photos are from the last year that I was playing in Europe, so one of the last tours with this particular orchestra, before moving back to Australia to live.
The concert hall that we would play at would be the LAC, which is the main concert hall in the town for classical music events.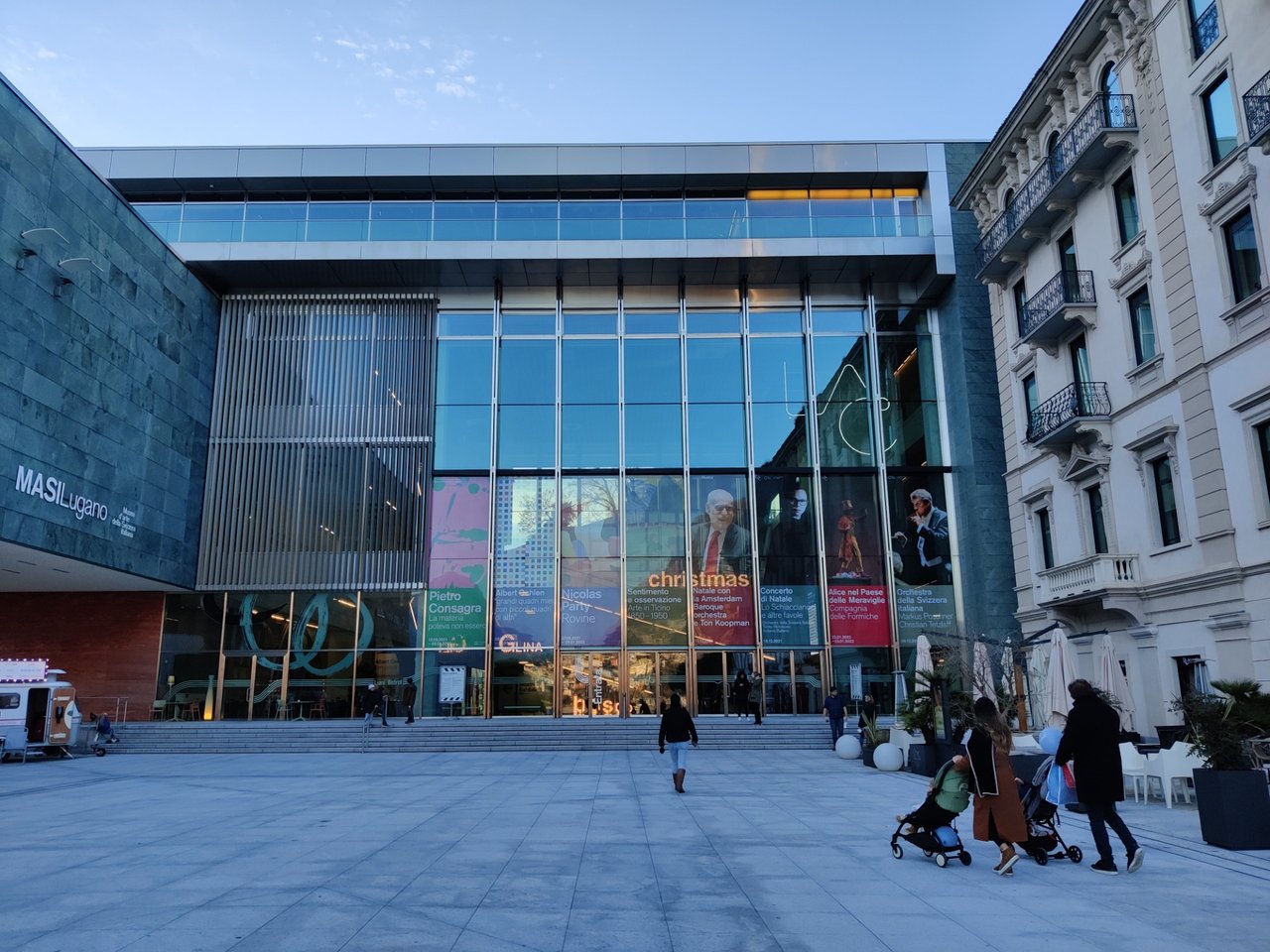 The entrance is a touch uninspiring, featuring big pictures of the upcoming concerts and programs in the concert season. What is quite interesting though, is the set of apartments that line the plaza on the right.... I wonder what it is that people like about living above the entrance plaza of a function/concert venue. Perhaps they like the evening liveliness and the rush of people gathering around outside before and after an event?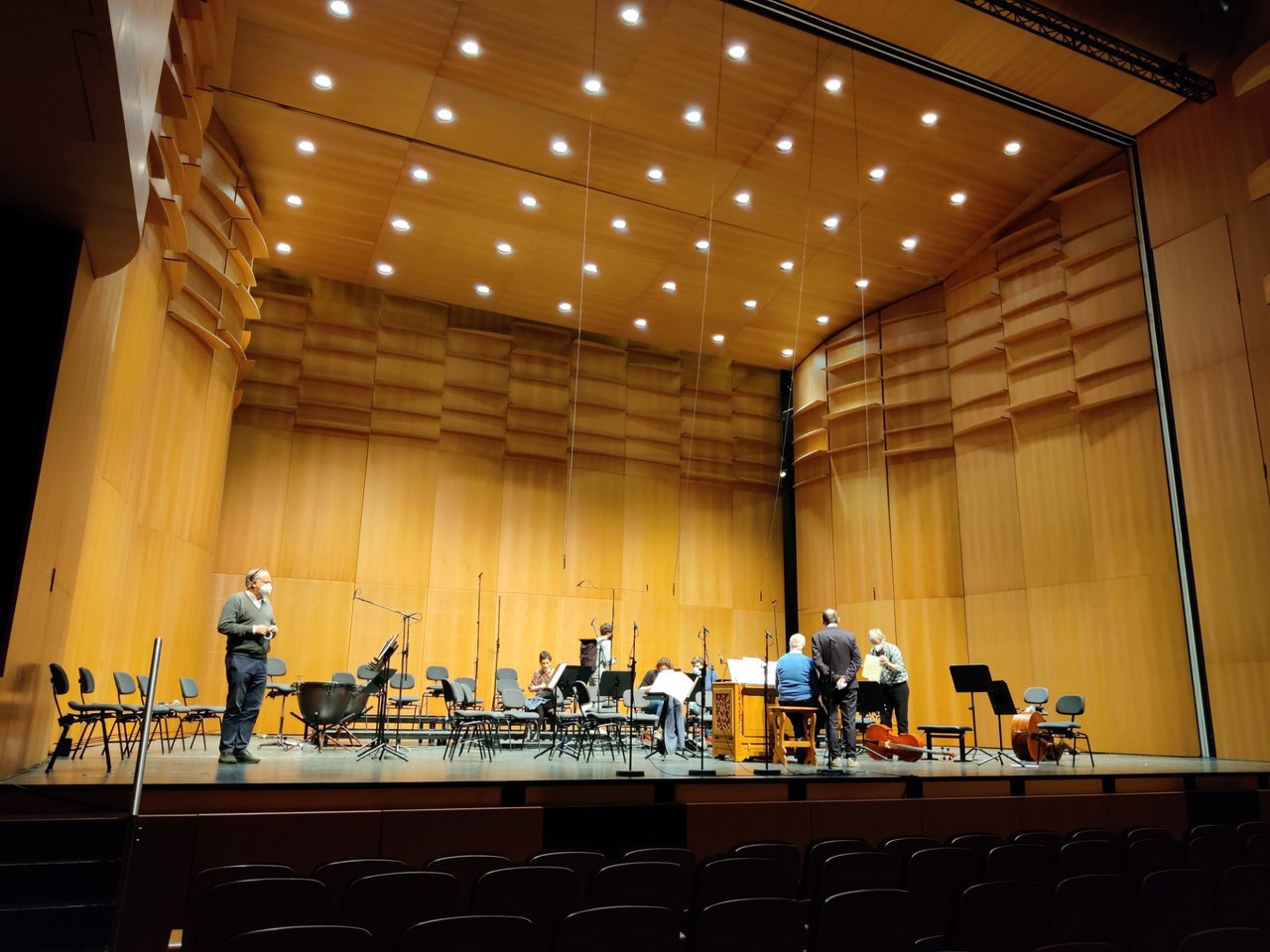 The stage and building are relatively modern (compared to many of the venues that we would ordinarily play at).. lots of wood giving a livelier acoustic with irregular shapes aiding with disffusing the sound throughout the stage and concert hall.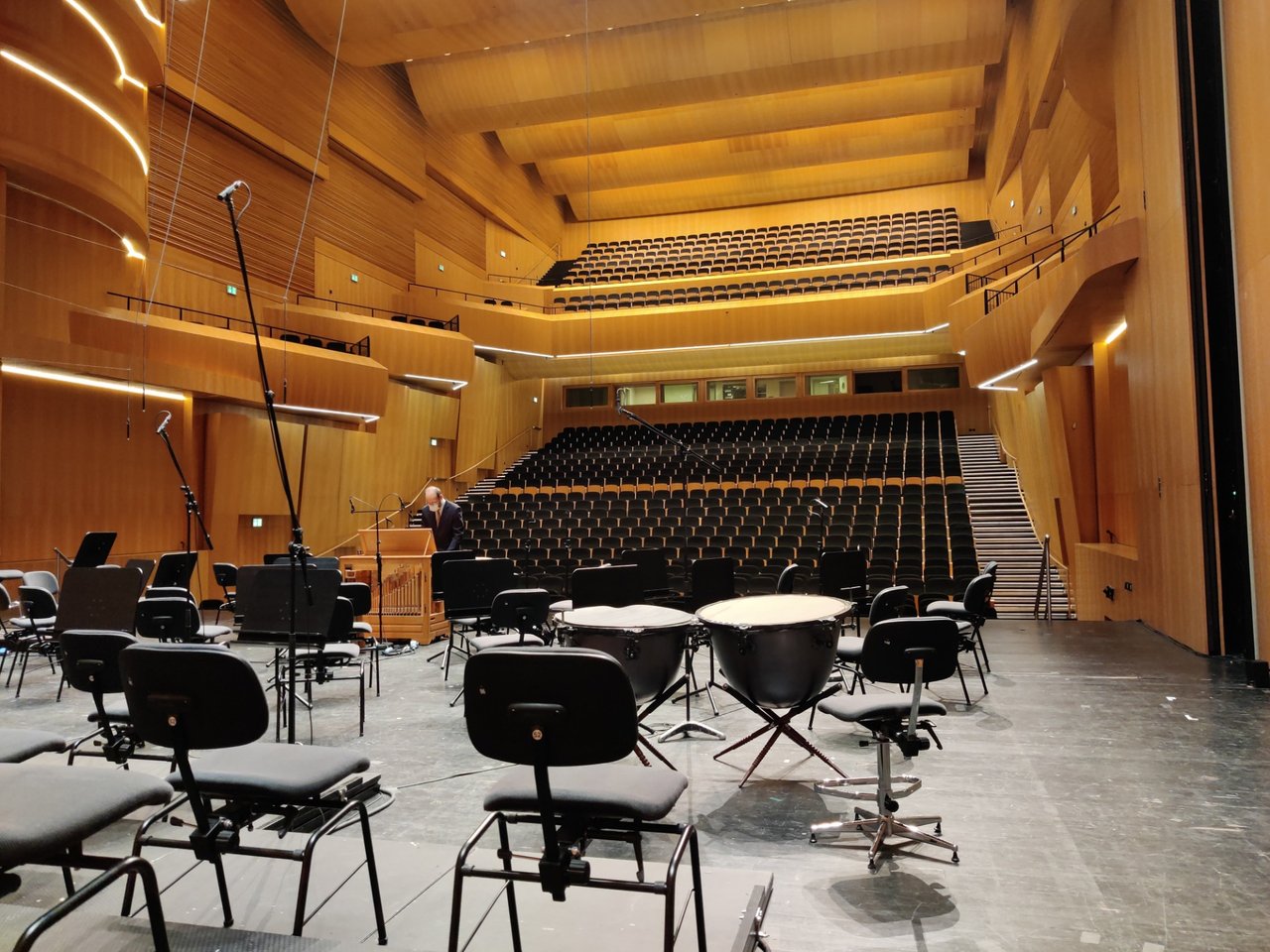 .. and this is the view from the stage. I wonder who has the better view? The musicians or the orchestra... in this particular hall, I actually prefer the view OUT from the stage rather than the one into the stage!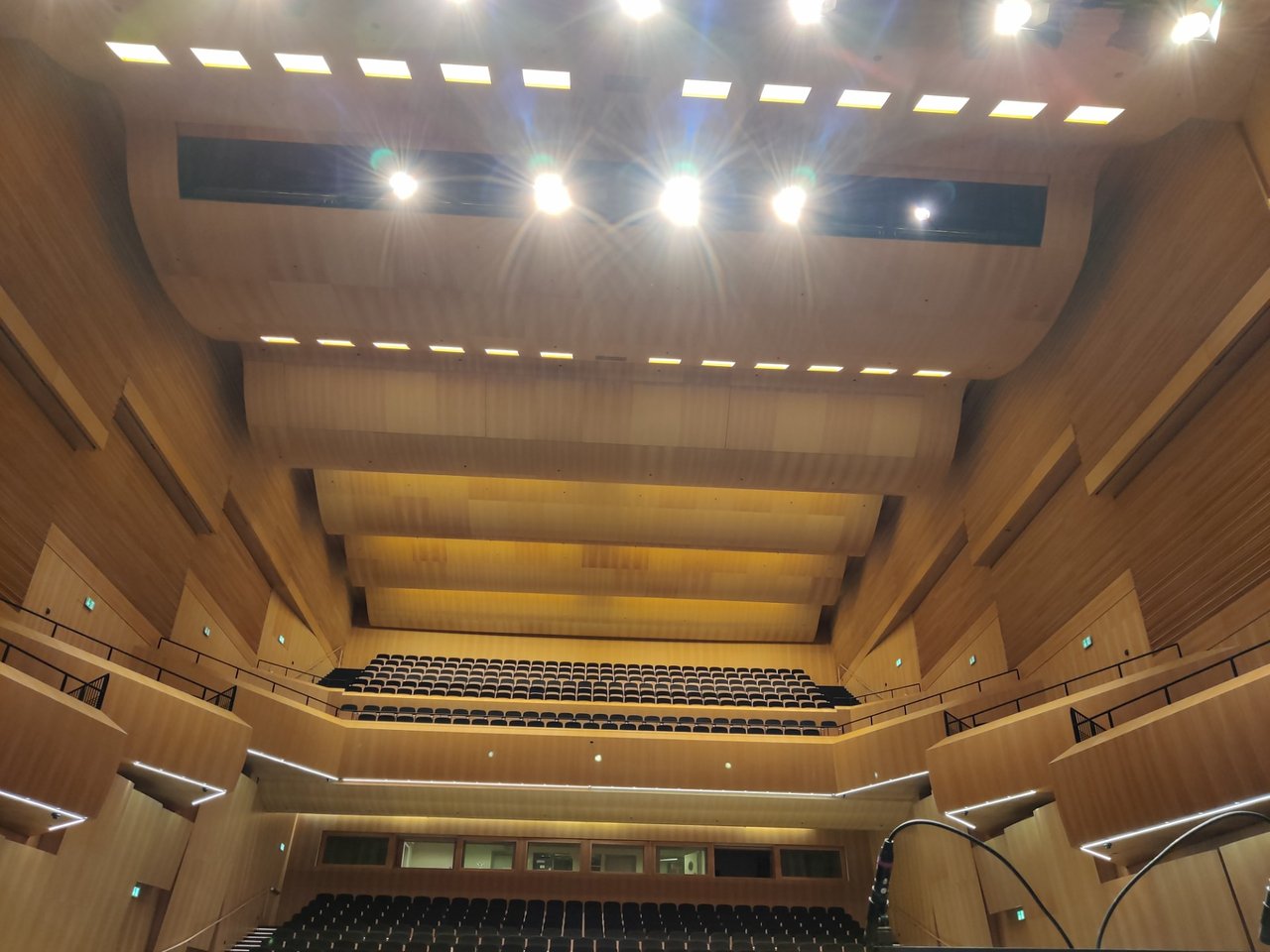 Again, some interesting acoustic designs on the roof to aid with the even distribution of sound throughout the concert hall. Without these sorts of acoustic design, you will likely get live and dead zones for different frequencies of sound... leading to a pretty terrible concert experence!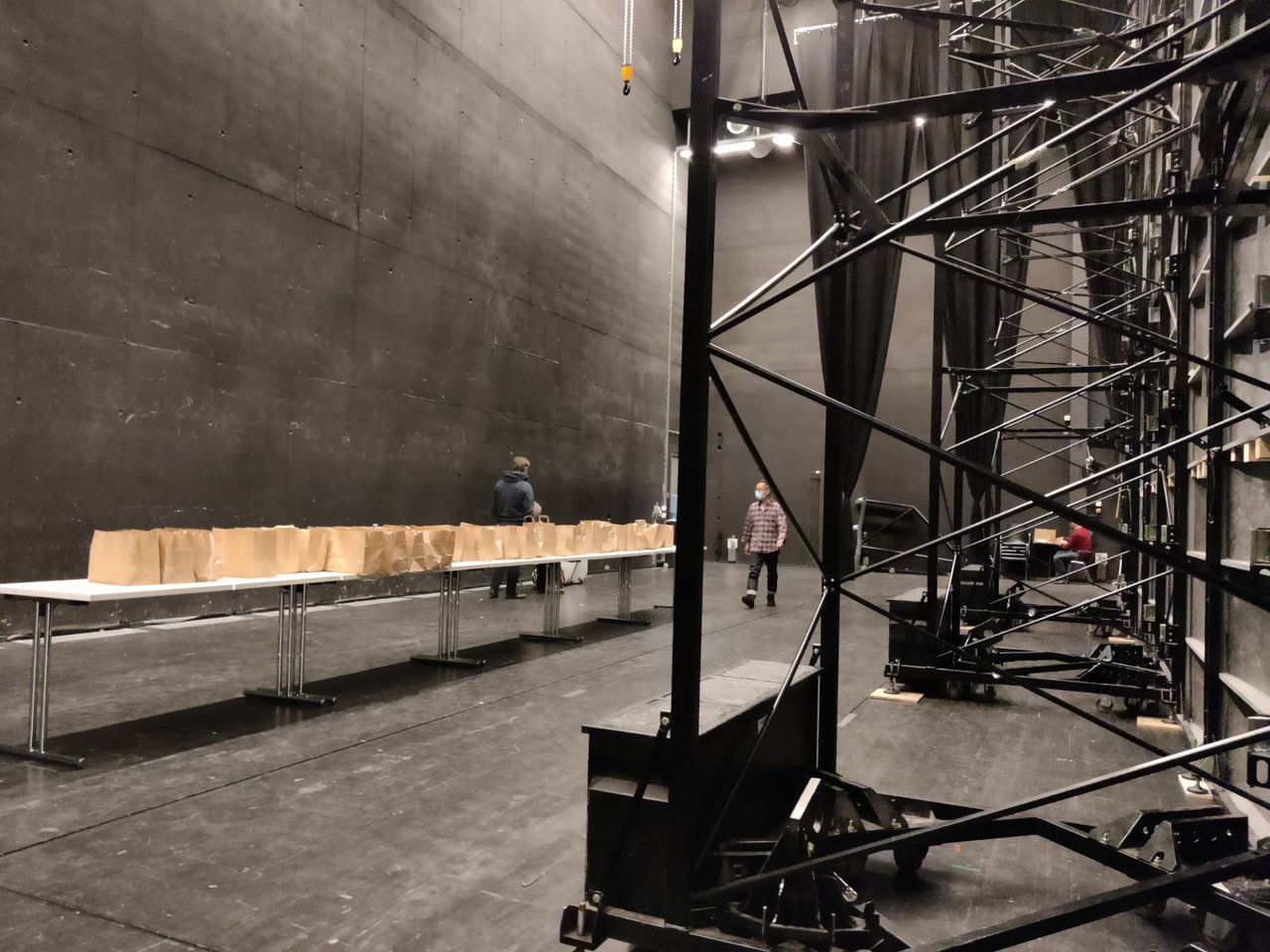 There is a crazily large backstage rea... and this isn't even the dressing rooms! What was really nice about this presenter was the fact that we arrived late on this day after a long flight and bus travel day... and then straight into the seating rehearsal and then later the concert.
... it is a great presenter (and orchestra manager...) that will look after us after such a tiring day. You don't want to have to walk out looking for food in the restaurants in the limited time between the rehearsals and concert... and especially with the wait time that make it quite stressful... plus, the battle with the audience who are also looking to be fed during the pre-concert time!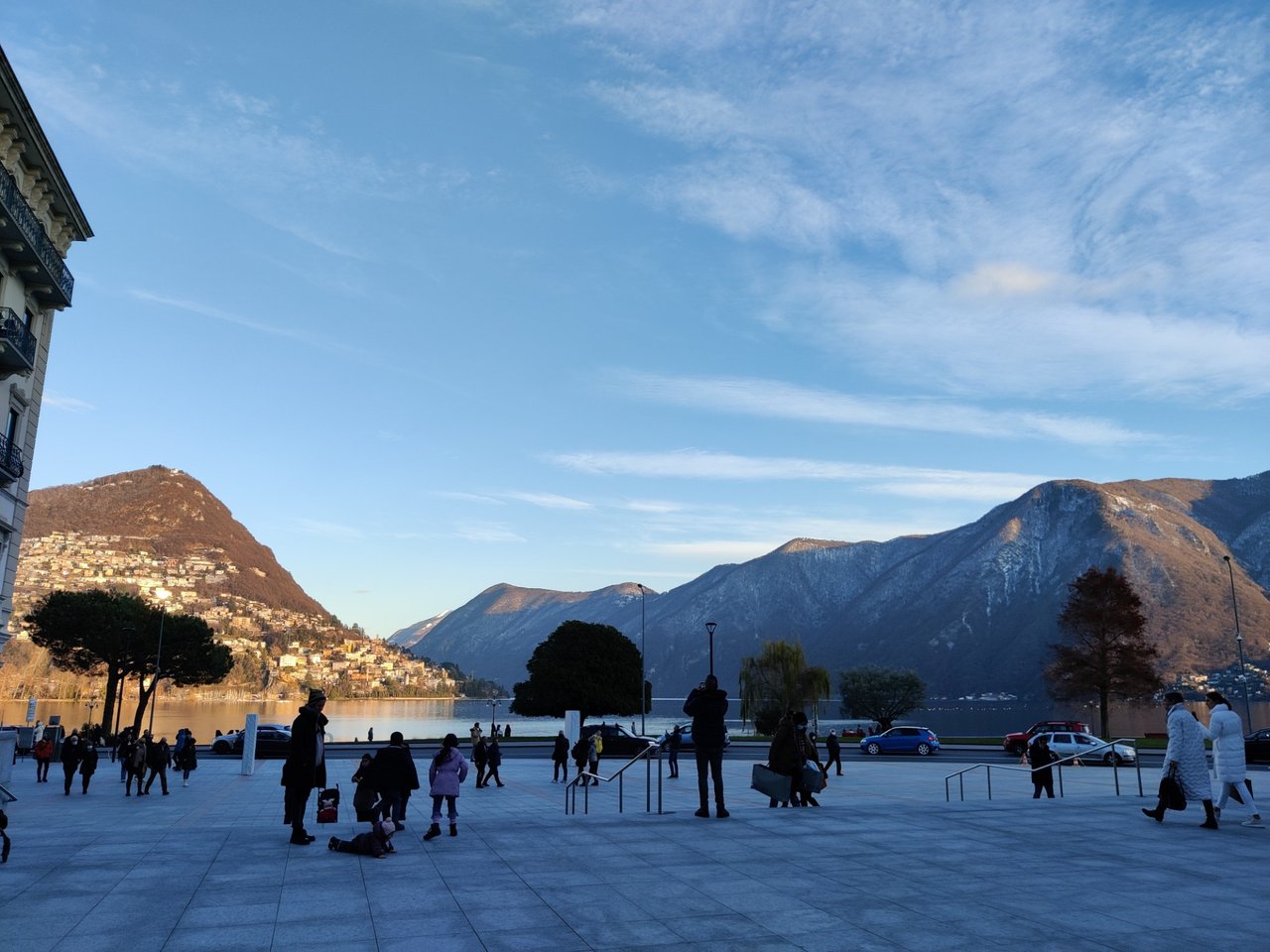 ... but I have to say, one of the best reasons for visiting this town... is to have a coffee with fiends and colleagues whilst looking out onto this very very nice view!
  View this post on TravelFeed for the best experience.