I have some free time this afternoon for trading and I see there are many altcoins now pumping very well while BITCOIN is moving up.
On Binance Futures SXP and ADA are rising crazily, I think I am going to put them aside since they already pumped a lot so, I am not comfortable at all by opening a position without a "clear Horizon".
Instead, DASH is looking very interesting since my favourite pattern is appearing again.
I have opened a position at 73.36 USD this morning with the perspective target of 84 USD (+10%) and now seems that the moment has arrived in order to see if I was wrong or not.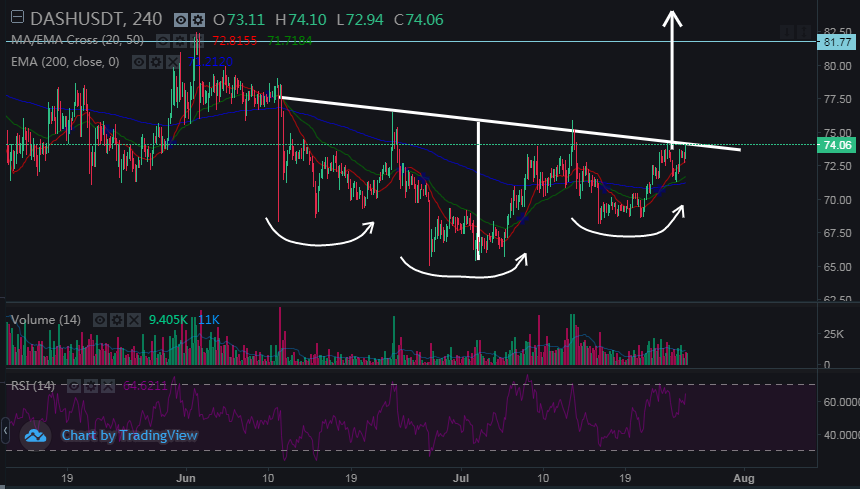 Additionally, I have opened another Long on VET/USDT.
This altcoin is very explosive and this implies a lot of risk since it used to flip very fast, closing stops here and there. Thus this one I want to follow more carefully, watching continuously.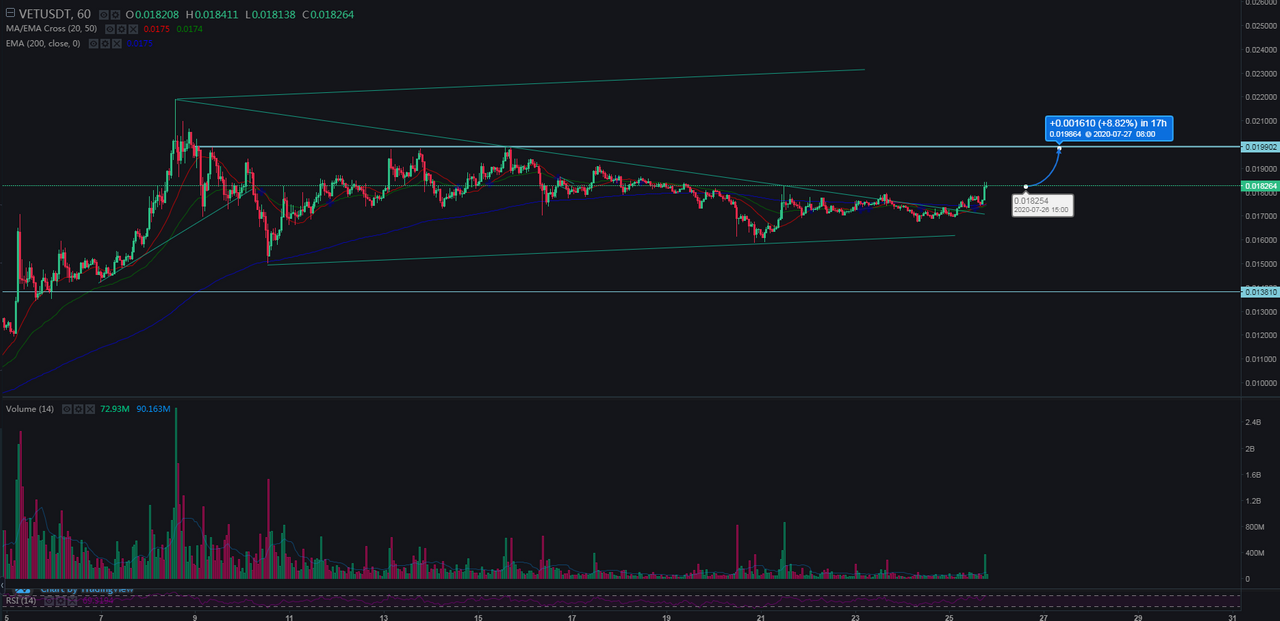 Triangular correction broken upwards. On VET I think the target is identified at 0.019970 USD which is around 9% up from the current price but it actually can go even higher if we project the expected output from the triangle (+22%)...
However, I am keeping always an eye on BITCOIN which, for the moment is doing well but if I see signals of weakness I would close positions on both altcoins.
---
I'm sharing only my quick trading Ideas here, not financial advice at all ;-)
*Disclaimer: This is just my personal point of view, please, do your own assessment and act consequently. Neither this post nor myself is responsible of any of your profit/losses obtained as a result of this information.