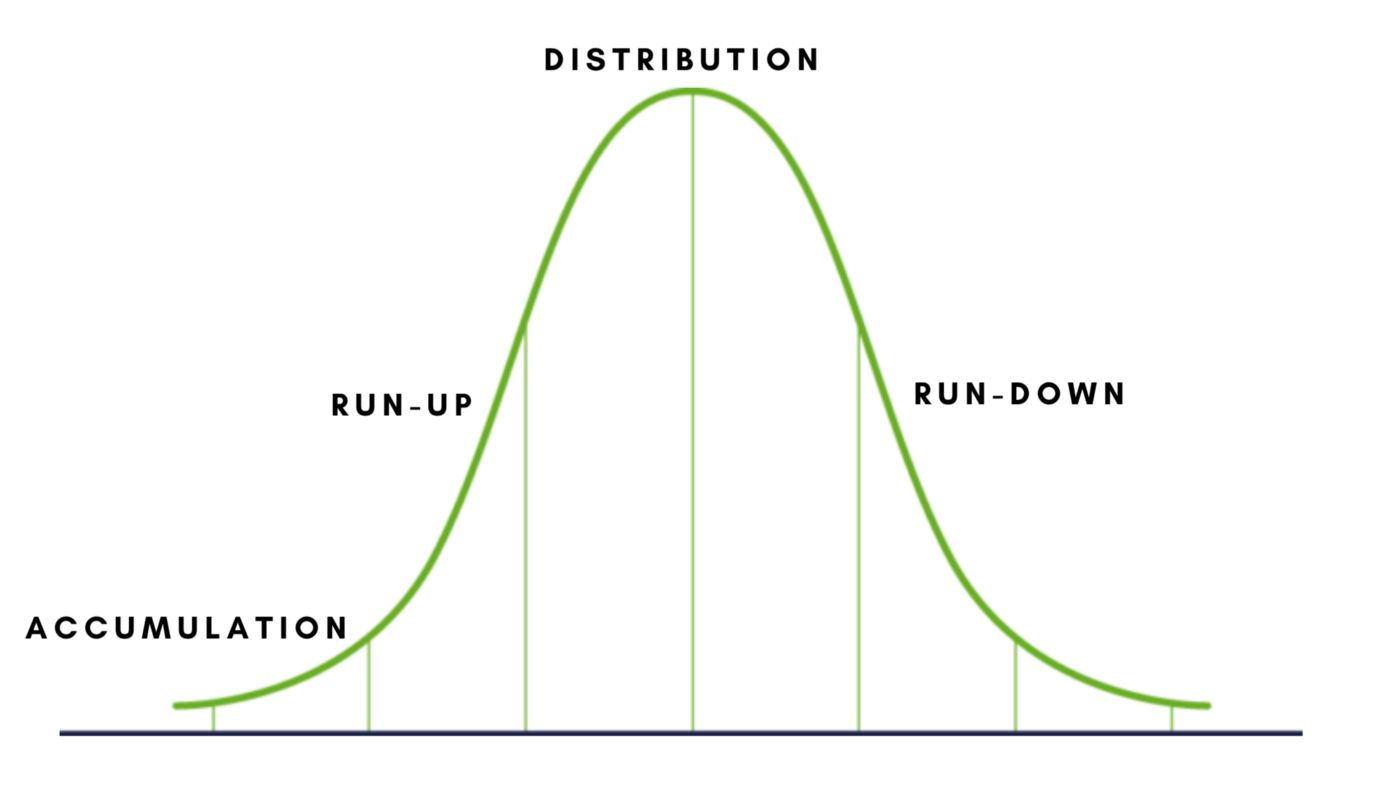 Honestly, there has not been much craziness in the crypto markets as of late. Of course that is a relative term based on what types of assets you choose to invest in, because we have seen 5-10% swings in the markets, but I haven't quite seen the carnage or boom that we have become accustomed to in the cryptocurrency space.
When it comes to assets that are commonly discussed on web 3.0 forums such as @leofinance that reality holds true as well.
PolyCub
PolyCub has still been riding that price downswing as more tokens are continuing to be added to the supply, but it seems that is slowing up.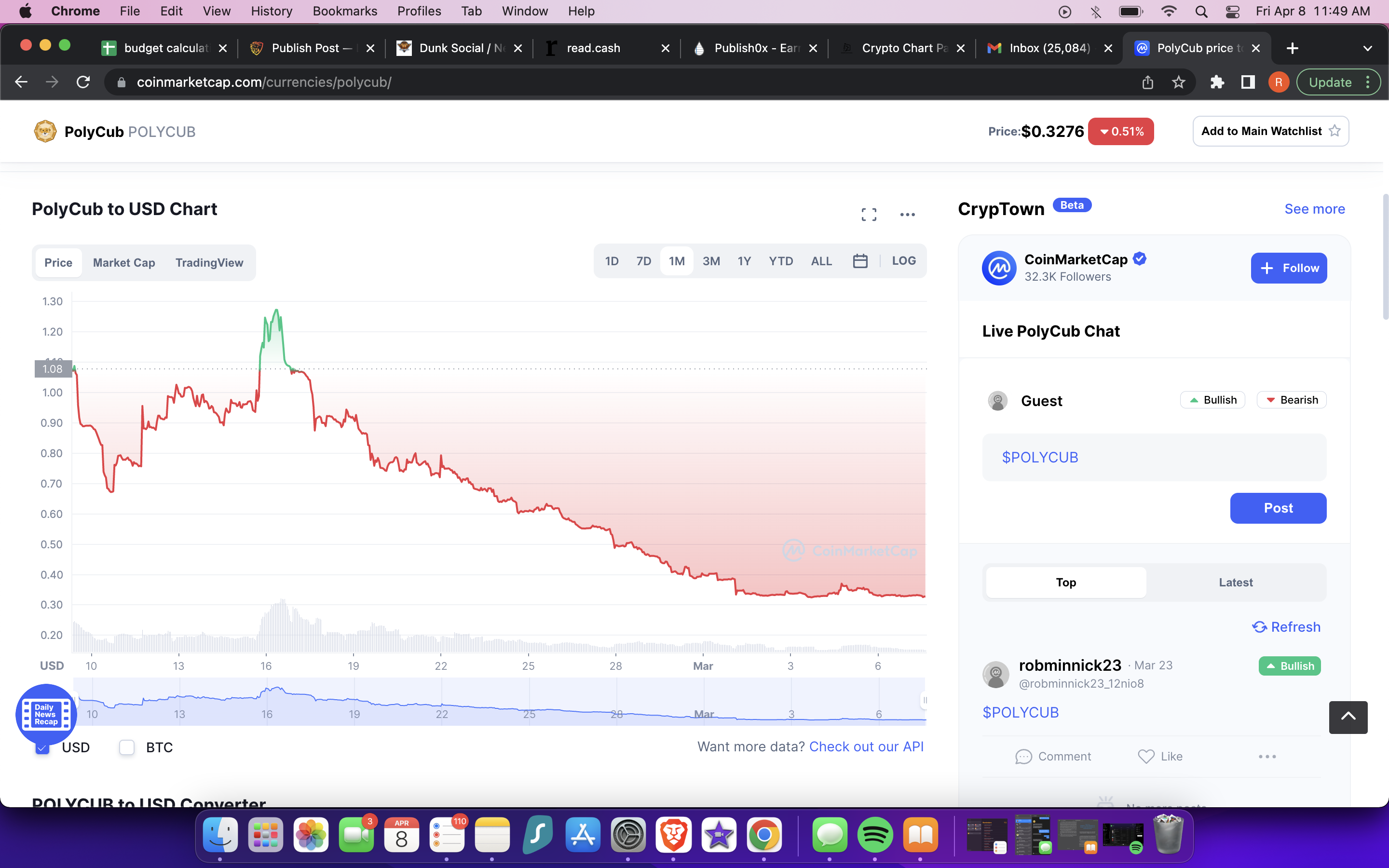 Things seem to have flattened out quite a bit here as it reaches a point where the believers are accumulating and the non-believers are waiting for a break in either direction to dictate their move.
Cub
Though not as dramatically, we see a similar pattern starting to emerge for CUB Finance: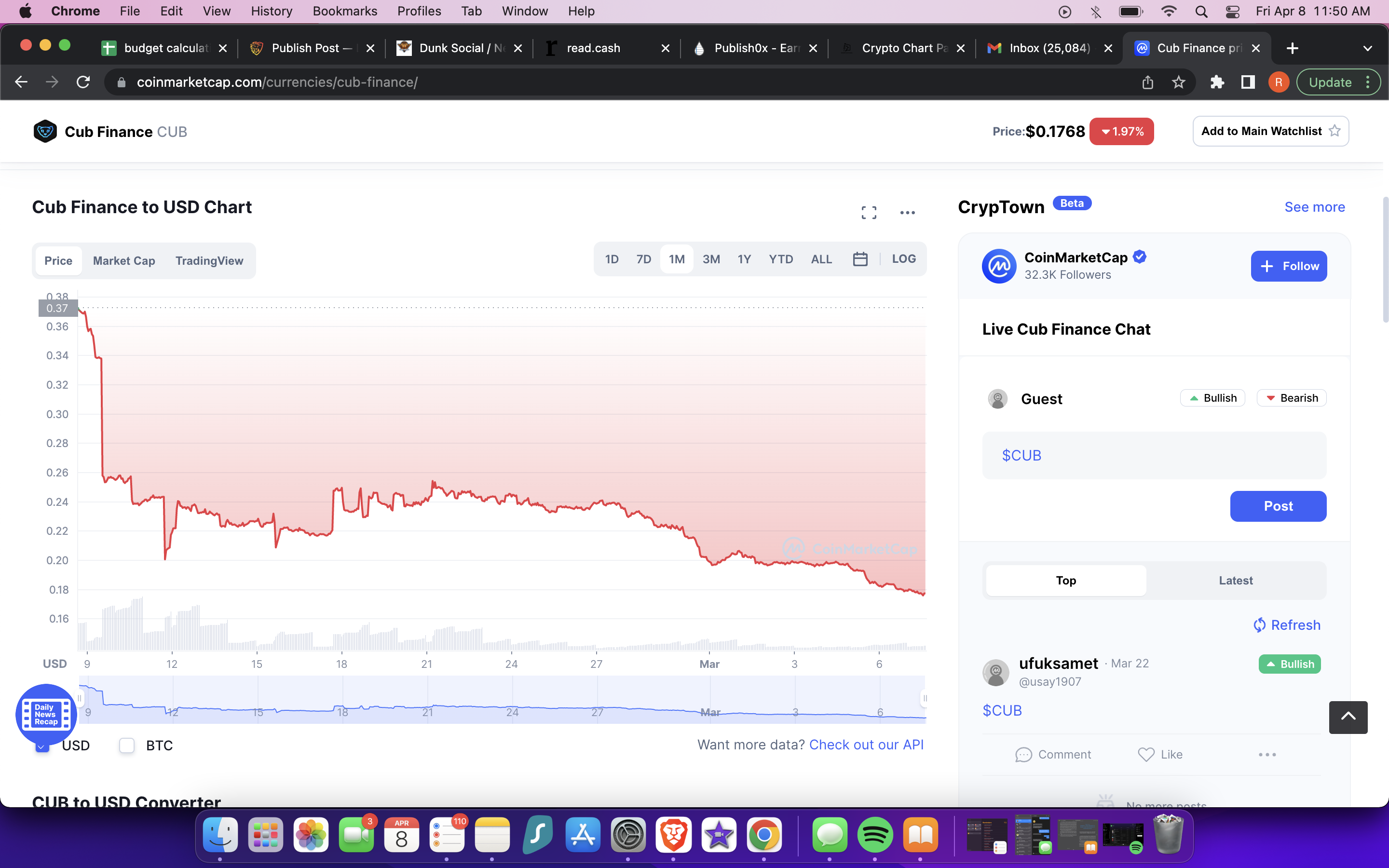 Hive
And again: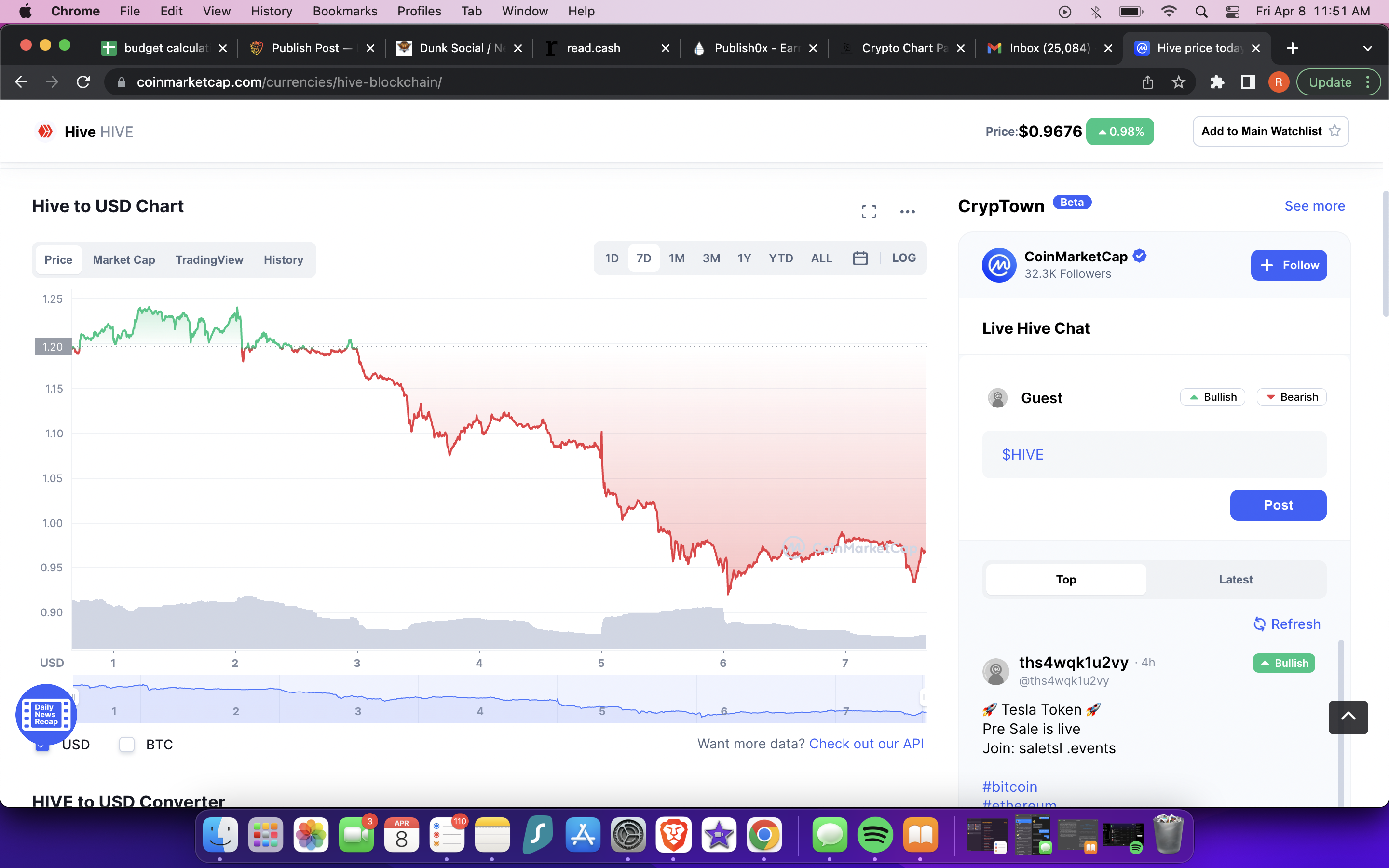 RUNE
RUNE has taken a bit of a dive, though it is vaguely following the same pattern. RUNE is disconnected from the Hive ecosystem (for now), but it is commonly brought up and I thought I should take a look at it.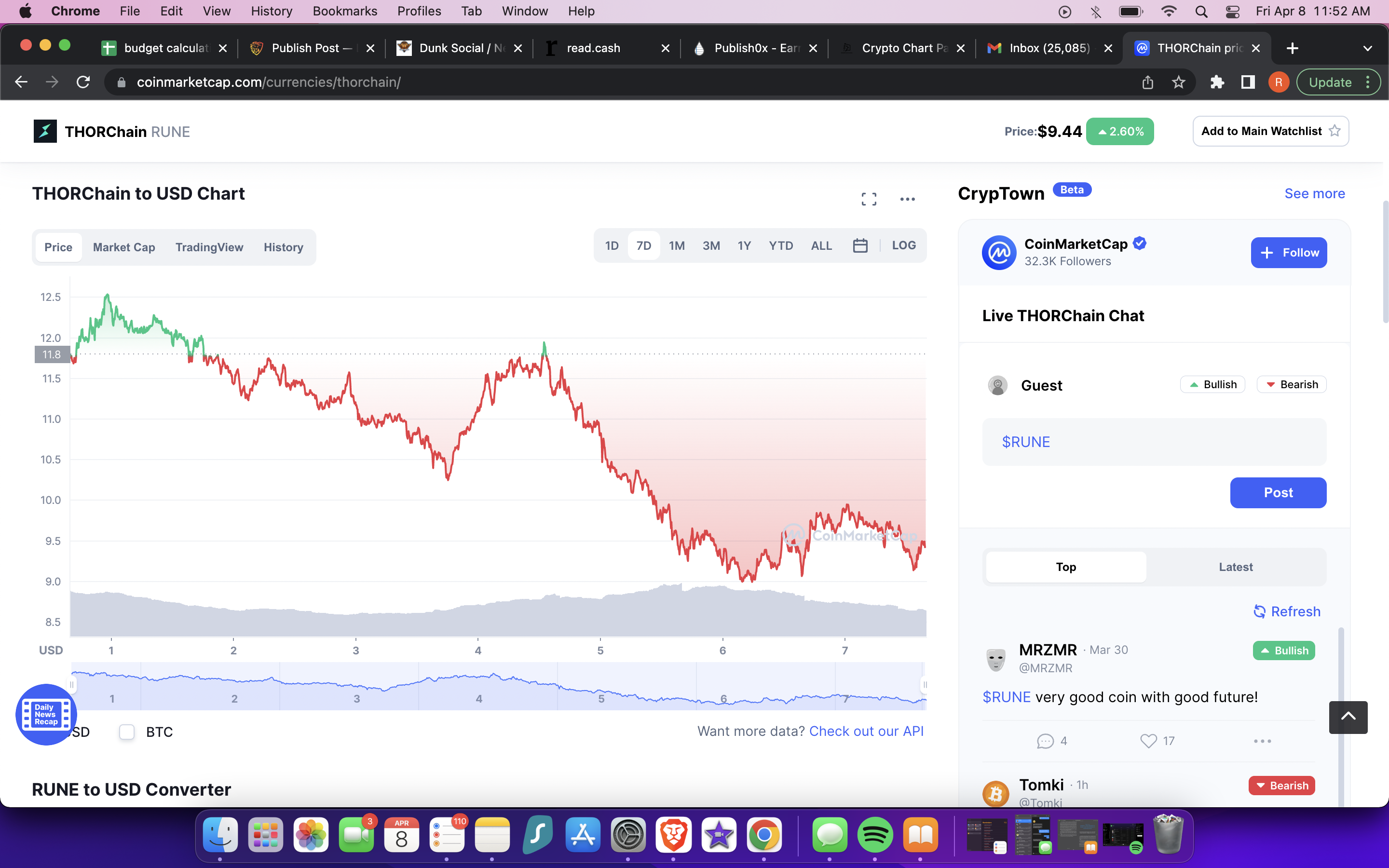 Conclusions?
I am not sure if just eyeballing a chart is a solid way to strategize a plan for when to buy, but there really is no plan for doing that successfully anyways. To me, it looks like these dips and then relative stability signal that it is either a period of accumulation or a period of indecision, either of which benefit the long term stacker as they are able to add onto their holdings at a good price.
I'm personally stacking a bit of each of these tokens. I have my largest holding in Hive because for now it is the most useful of these tokens for me as I can directly use my stake to earn more by curating great content. Whatever you decide to do, make sure you are positive of your decision before getting involved, or you may find yourself stuck holding a bag you aren't a full believer in.
Come talk basketball on Dunk Social!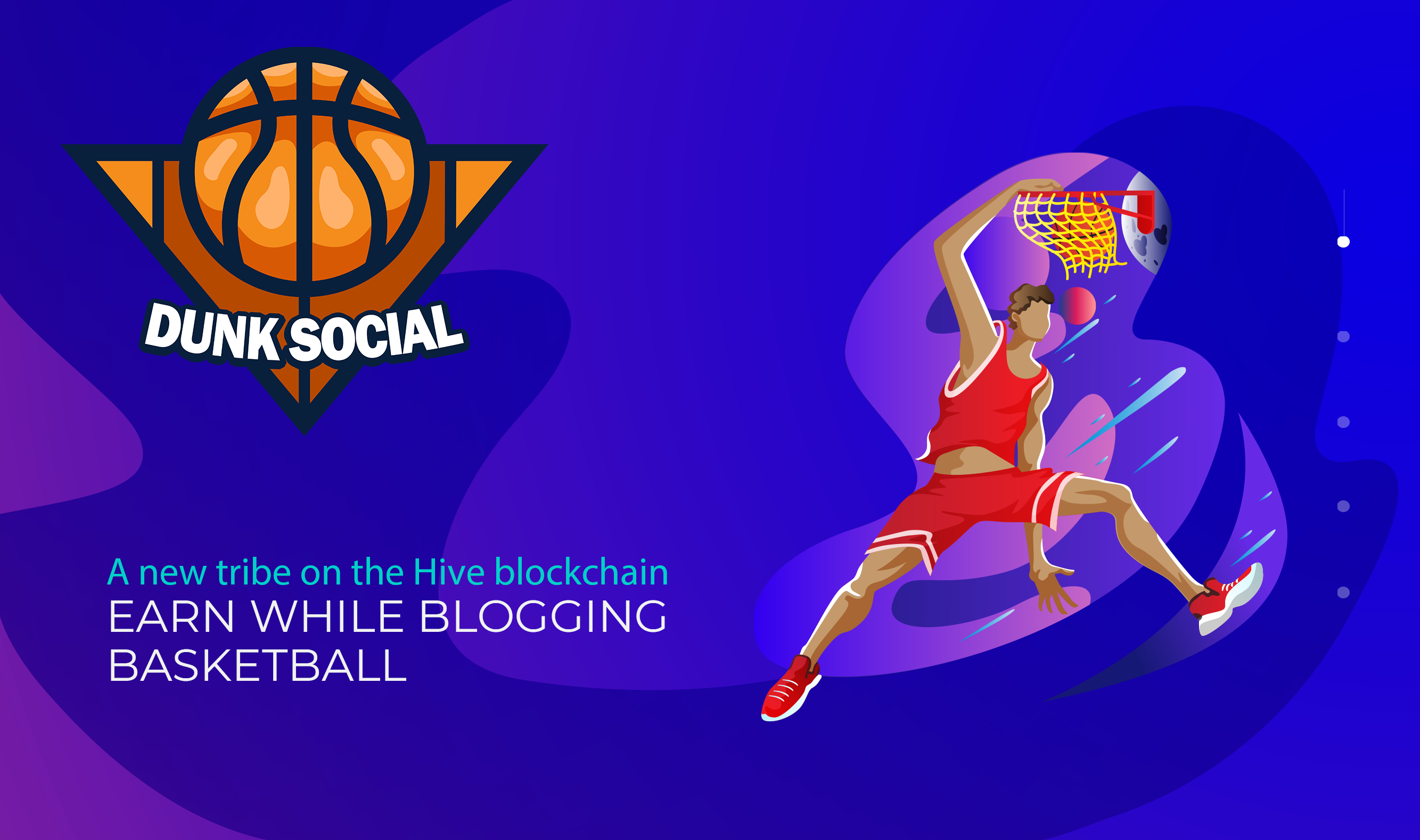 Come talk comedy on PeakD community - Com3dy Central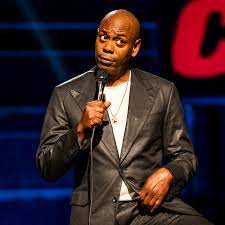 Links and Connections:
Join me on Splinterlands exploring blockchain gaming
Get paid for your search results with Presearch
Follow me on Twitter/Instagram: @ Rob_Minnick23
Hive: @ rob23
NEW TRIBE: @dunksocial
Join me on Torum
Check out Cake DeFi for staking rewards
Bitcoin Cash Apps: @ rob23
Join me on Publish0x to talk crypto
Who I am:
My name is Rob and I am a prospective law student with interests in cryptocurrency and blockchain. I have enjoyed my time thus far engaging with Web 3.0 and am looking to continue learning more and sharing what I learn through my experience