The Gang of Hats.. It was a joke during the rehearsal. "We will all play with a hat!" We done it! haha
---
Hey Pals,
Do you remember "Back In Town.. and Composing!"?
https://www.publish0x.com/solar-phasing/back-town-and-composing-xznlkq
Today, some more live music from this fantastic Alchemic Journey gig on june 15, 2019 at "Rock à l'appel en Fête". Still captured by a camera backstage on the right side. Not the best sound, but still good.
It's a reggae piece called: "Rêve Etrange" (Strange Dream). With surrealistic lyrics. Last compo we entered, we still need some work on it. Enjoy! :0)
These #Photography moments capture were done by Suzanne Ballèvre Triché.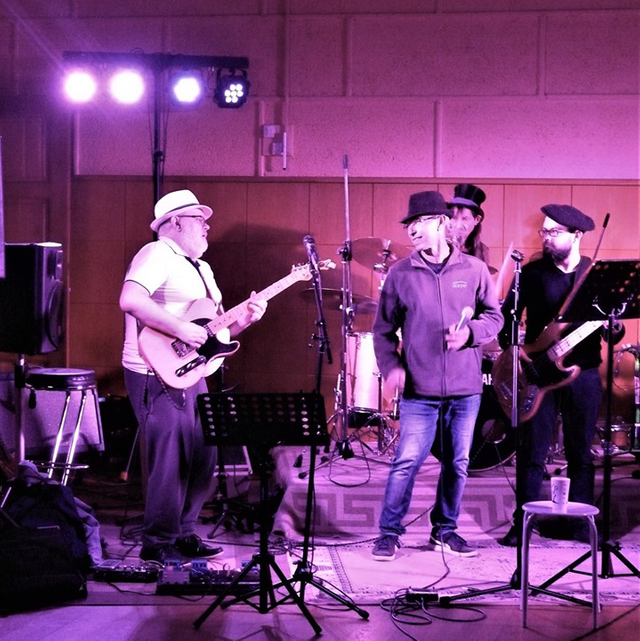 ---
.
The Alchemic Journey band with Mr Ploudj on Drums as Guest.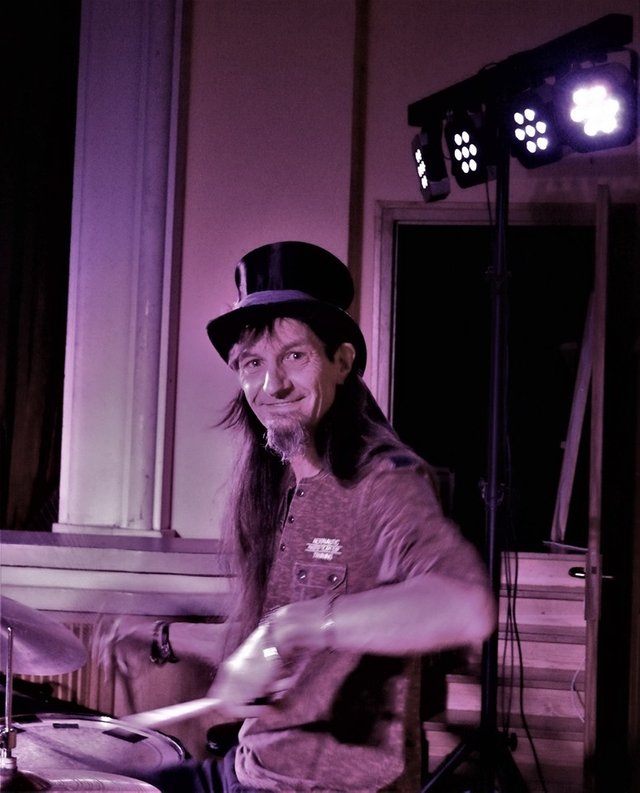 .
Our singer Patrick Bosq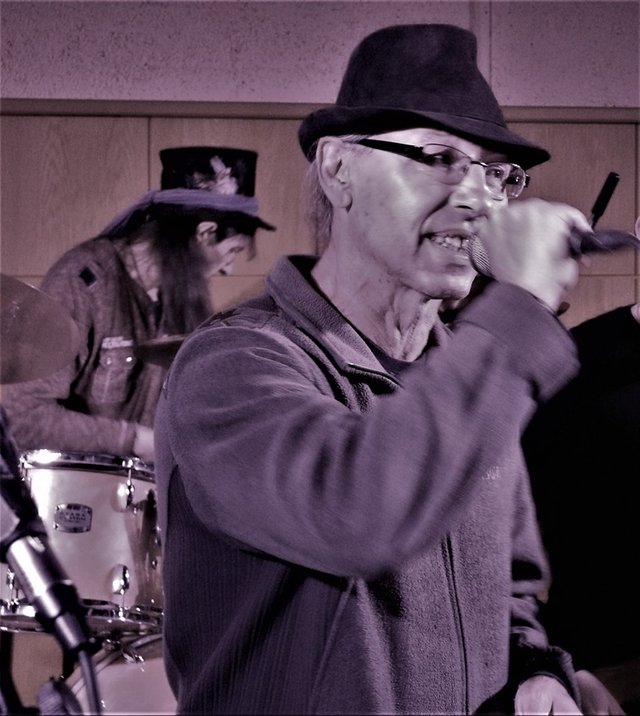 .
Marco (Marc Gorand), here on keyboards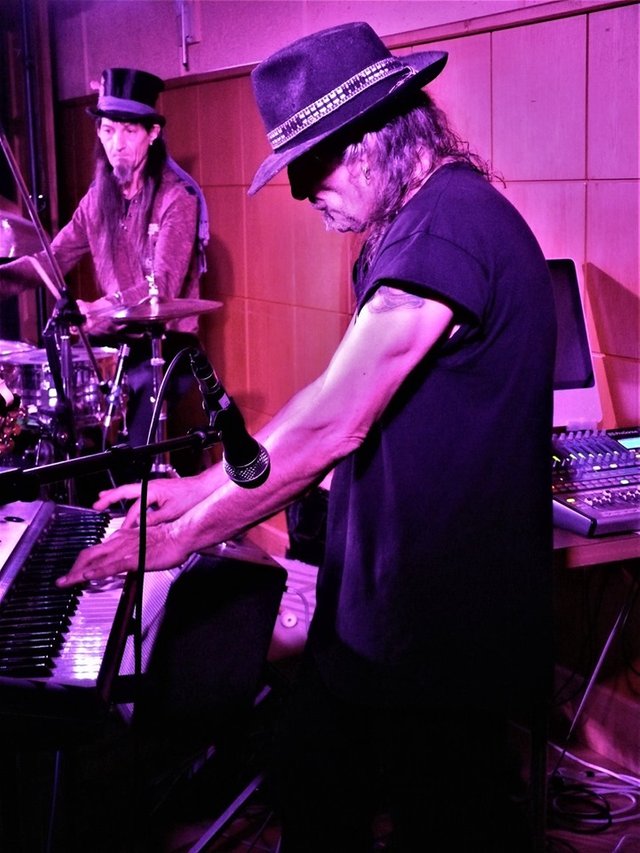 .
Mik (Michael Diaz) on bass. Here, so serious, haha.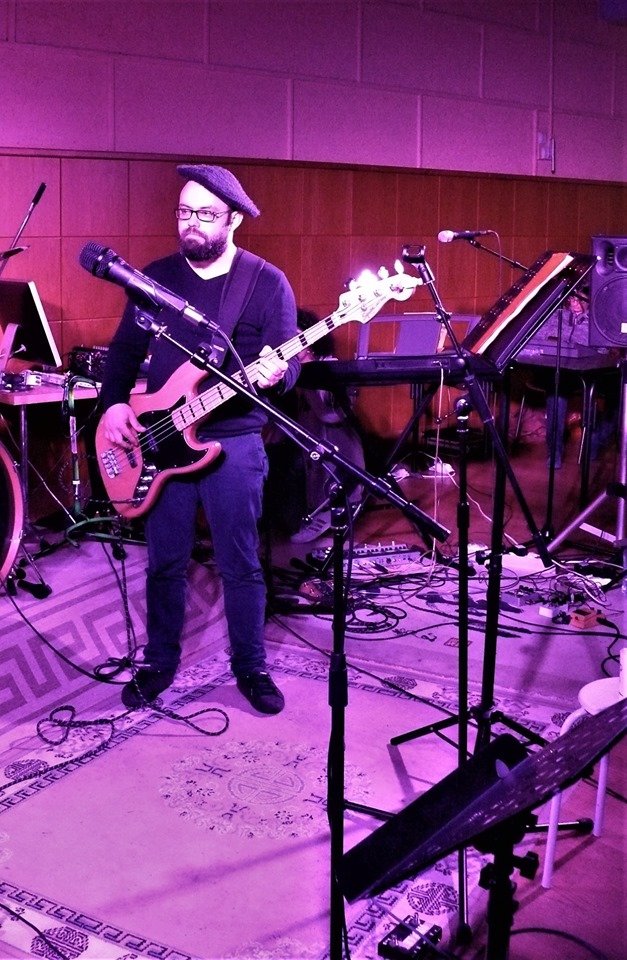 .
Me (Juan Diaz and Solar Phasing in solo).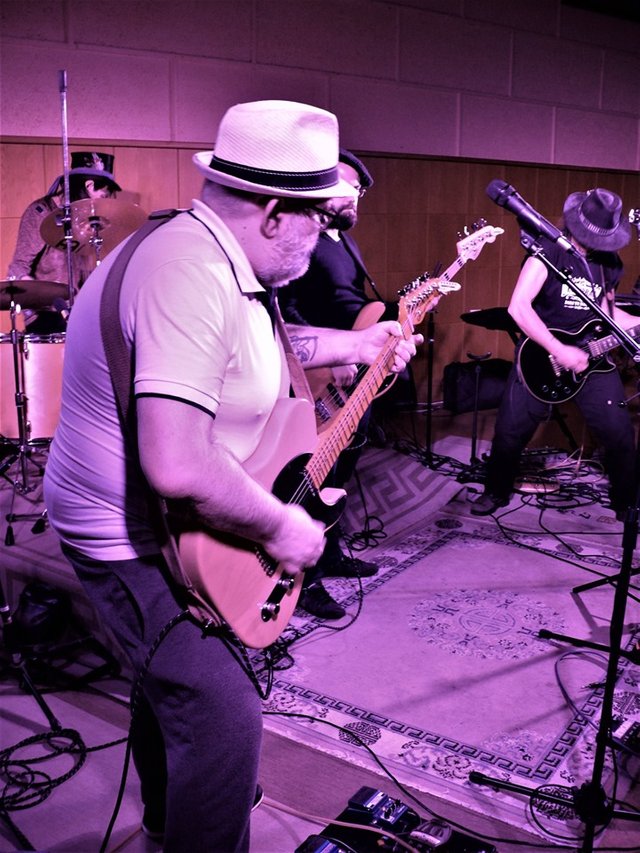 Wishing you all a fantatic week! Thank you so much for your great support! :0)
See you..
More music from Solar Phasing:
Spotify Me: https://open.spotify.com/artist/0FarK4tJsP9D043gqpMCzN
More Music : https://choon.co/artists/solarphasing/
You can buy my music on Bandcamp: https://solarphasing.bandcamp.com
Juan, @SolarPhasing
Make a donation to support my music art:
ETH: 0x074425f23064c2a97bb29e5882028135cc2b4396
BTC: bc1qlguj83ztxm6r356kz78d56sazeycdxara9dd43