It's been a crazy run!
I bought Zilliqa back in 8th January with the price of around 0.07$ and held it ever since!
If you think that I just held it and didn't put it into work, you must be very ignorant or new into this world.
Immediately after buying Zilli I staked it in a decentralized wallet, in Moonlet! This is not only super safe wallet but you can also get a very good interest of 14-15%. The beauty of this doesn't end here, you also get gZil every time you claim the Zilliqa you earned. gZil has a very nice value $582.68.
Zilliqa is 252% up! So think of my profits now, and add to that the staking profits which I took and staked back.
Let's see some charts now!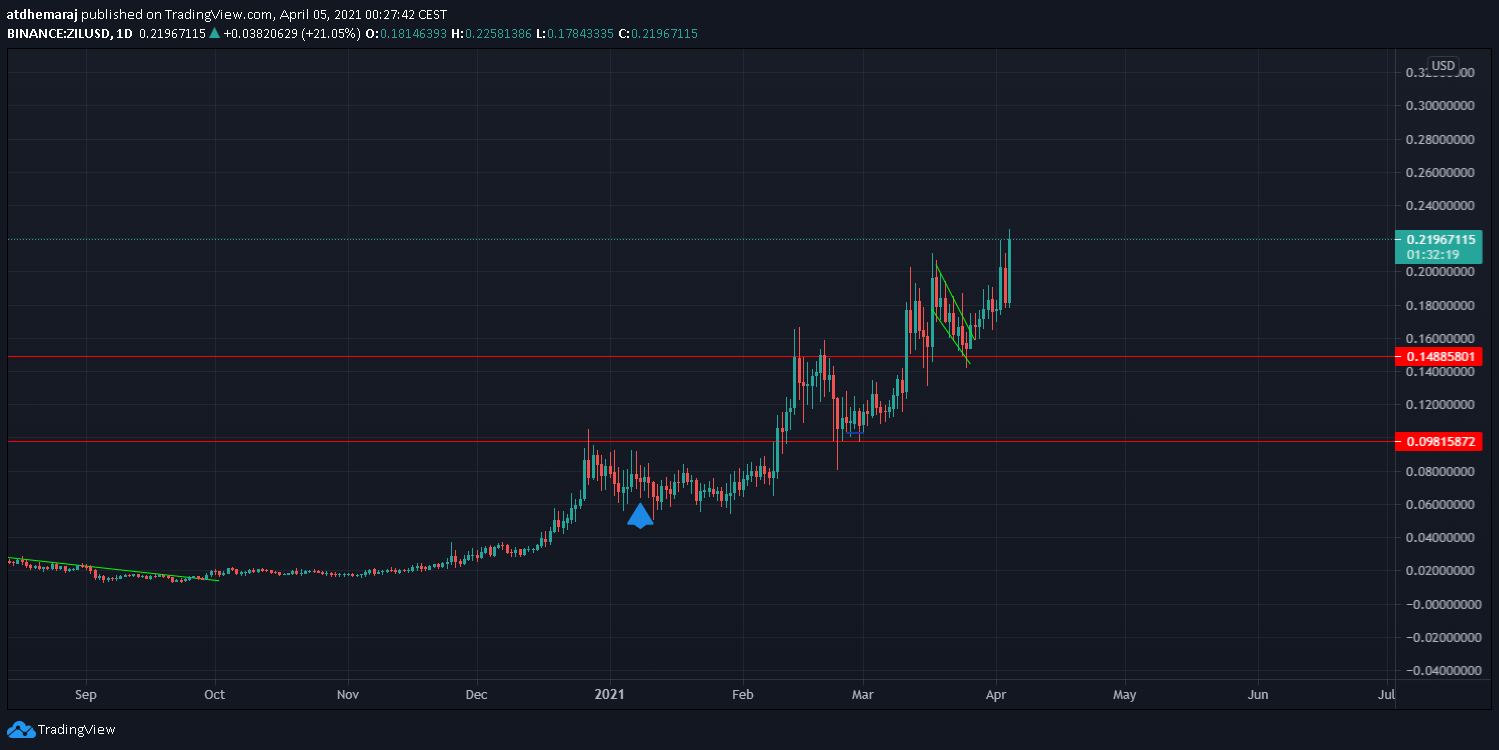 At the blue arrow is the place where I originally bought and been holding since! I did some articles back in
time about Zilliqa and what I do expect in this beautiful. If you did read those articles, you'll understand the sympathy and love that I grow for Zili.
It has been steadily growing and climbing up, this shows that Zil is a very great, safe and promising projects. Not a pump and dump thing.
What do I expect in the short term!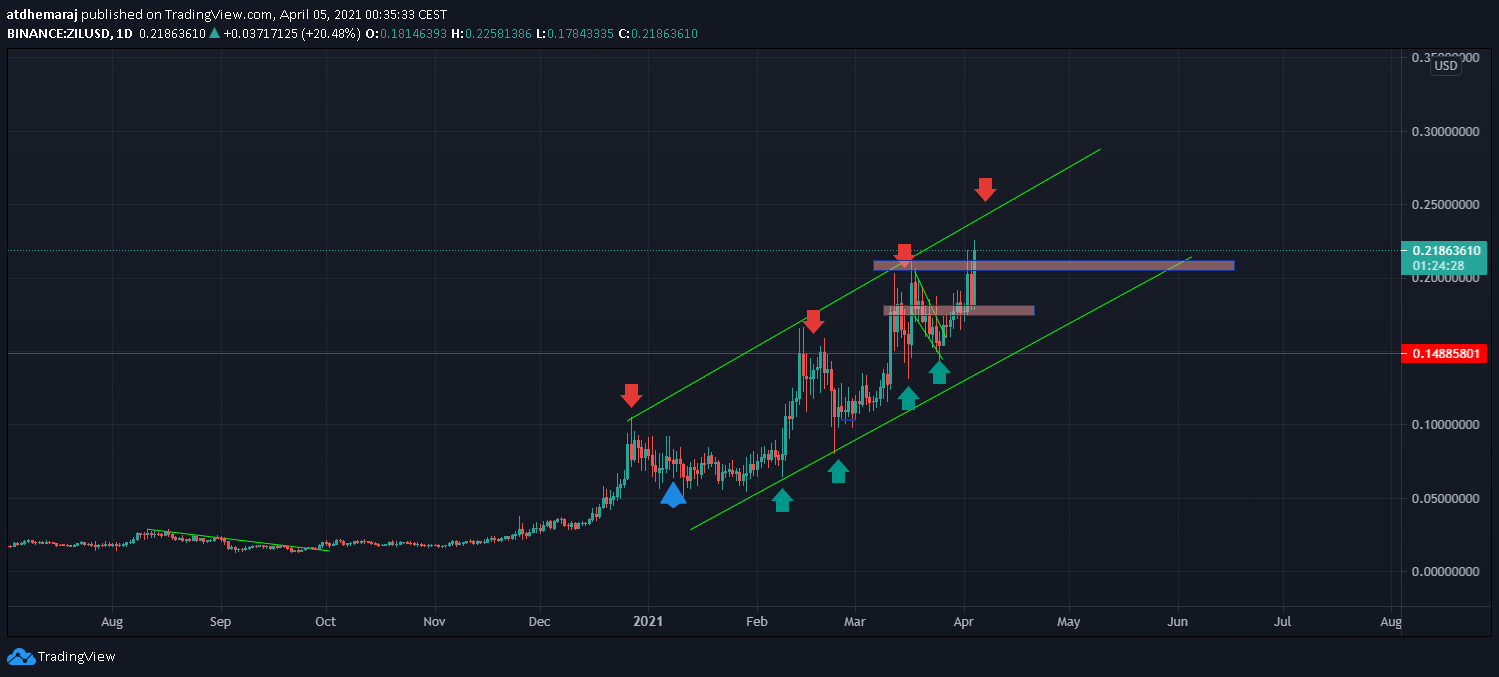 We are obviously inside a bullish channel and made some beautiful Higher Highs and Higher Lows.
Price is close to a predicted resistance area which I expect to be around 0.25$. From there I think that Zilliqa's price will come down to tap the support once more at the 0.21$
I will be doing an update in KCS (Kucoin Shares) in the next post! So stay tuned!
What do you think about Zilli?
theatdhe!