Hello!
There is something really clear, when there is a bull market the interest for crypto and for Bitcoin rises, and this increases the demand and increases the prices.
So, one way to look at it is to see the evolution of the different cryptocurrencies in Google Trends. Today I took the time to search for the different terms and I want to share with you the results.

Bitcoin last 5 years

Bitcoin last year

As you can see in the charts we are still really far from the peak of Google searches for Bitcoin that was in late 2017 in the top of the last Bull run.
However if we take a look at the last year number of searches we can see clearly that the last 2 times that Bitcoin crossed 10k we saw a peak in the number of searches. This peak is also the top of the year so as we are approaching the 10,000$ Bitcoin again I expect another peak.
The only question is How big will this peak be?


Ethereum last 5 years

Ethereum last year

For the Ethereum charts we can see that we are in a clear positive trend regarding the number of times that the word Ethereum is being searched in Google. The number has been rising since the beginning of this year.
Here we have the peak in price that Ethereum is having right now. I hope they let buy me more at lower prices!


Crypto - Cryptocurrency - Blockchain - Altcoin last 5 years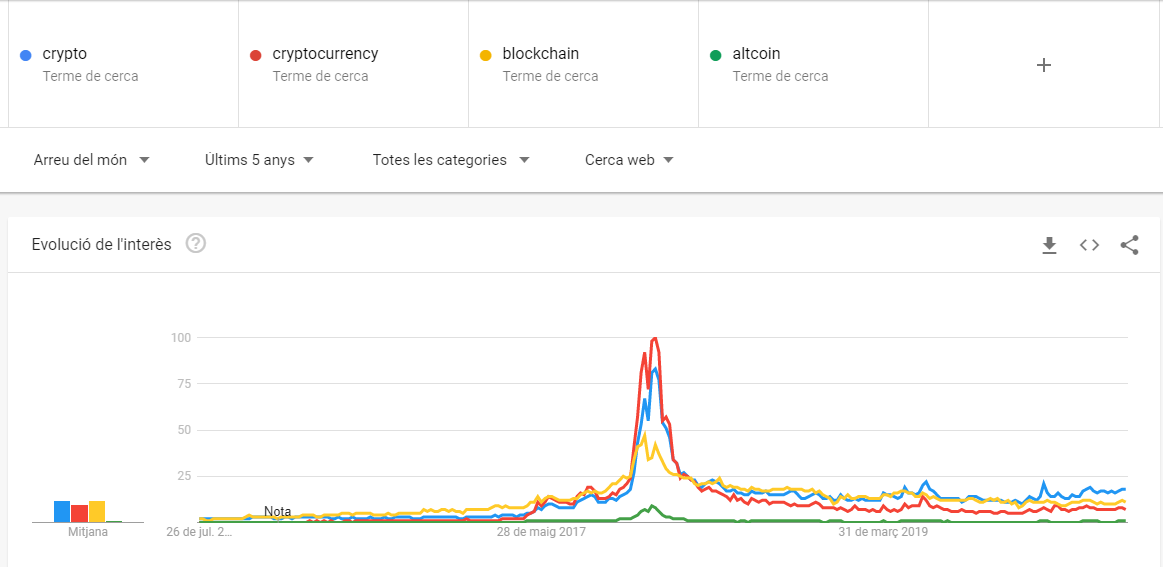 Crypto - Cryptocurrency - Blockchain - Altcoin last year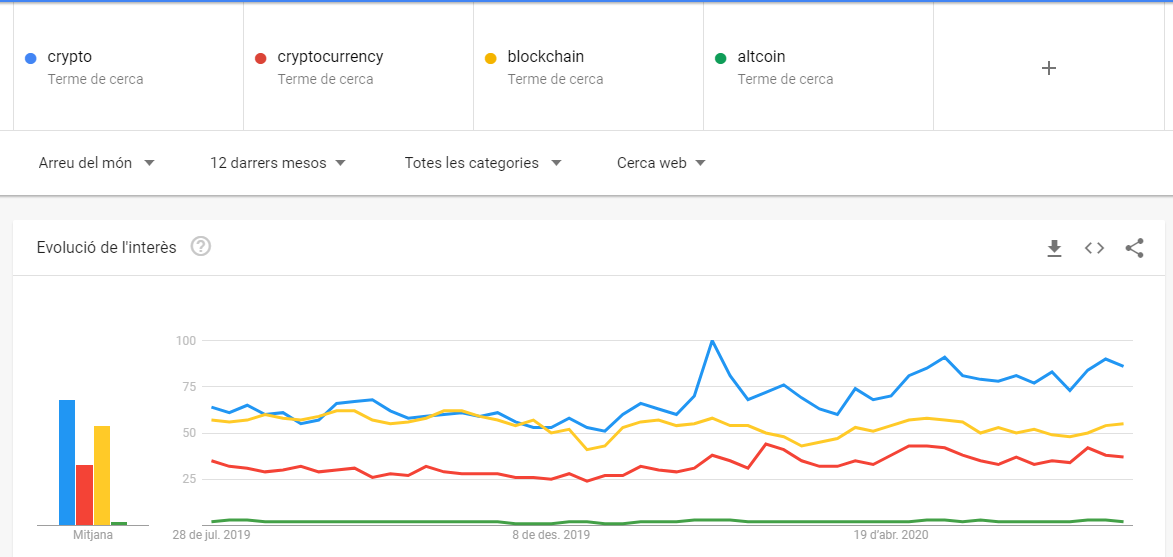 Finally I did a more generic search for the most common terms of the crypto space and we can see that there is a very little uptrend but it is not something really significant FOR NOW!
The only problem that I see on this indicators is that maybe when you are able to see the peak, you are late to the party! 🤹‍♂


Enjoy! 😊
---