Hello!
There is much debate about which has been the best asset during 2020. I have found a graph that clearly shows what has been the evolution of the prices of Bitcoin, gold and the S&P 500, which includes the 500 largest companies of the United States weighted by market capitalization.
In the graph you can see that Bitcoin suffers more abrupt movements due to its high volatility. But in practically the whole year its yield has been above gold, the safe haven asset.
On the other hand, the S&P had a rather mediocre performance compared to the other 2 assets.
In the chart you can clearly see the effects of the pandemic, it pushed all the assets down with a hammer, specially Bitcoin which dropped almost a 60%.
Here you have it: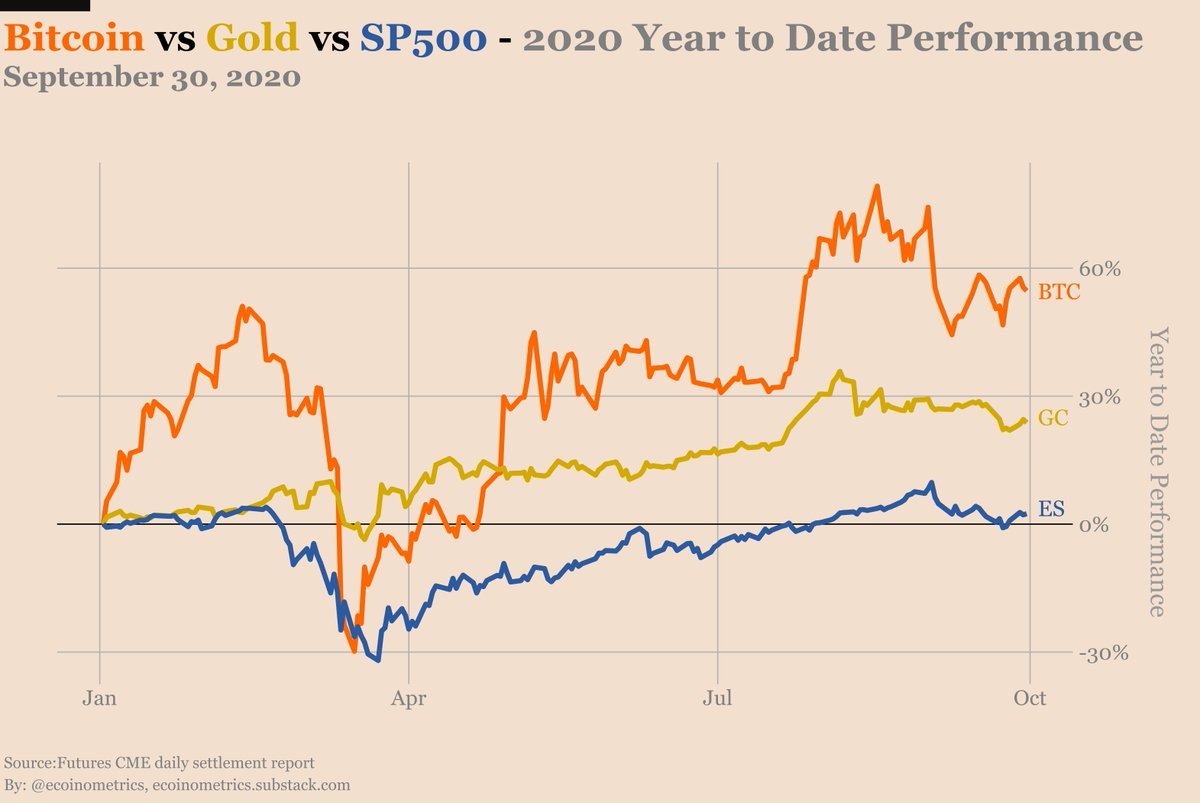 Special thanks to @ecoinometrics for posting the chart on twitter.
Many times I wonder if I am wrong, if I am just one of all the fans of cryptocurrencies. And that finally everything will be a bluff, and we may even lose almost all the money in this adventure. However, just a few seconds later I become more than convinced that it is inevitable, you cannot fight innovation and the future.
We are moving to crypto at a fast pace, the sooner you are immersed in this world, the more opportunities you will find.
Stay safe because this is a bumpy way!
Enjoy! 😊
---