Can you guess what this new writing contest and twitter giveaway with at least $1,000 in AMPL prizes is all about? I imagine you've guessed it - it's all about Ampleforth! Introducing...
#ELI5AMPL Contest and Twitter Giveaway!
AMPL: Ampleforth is the pioneer in the "elastic assets" space. Backed with the likes of Coinbase's CEO Brian Armstrong, it went live in late June of 2019. The team behind AMPL designed the token to track the 2019 US Dollar (however, it's not your typical stablecoin), doing so with a daily "rebase". Read more here.
Date: Submit your entries between now, and Monday, 11th of January 2021.
Prize Pool: A minimum of $1,000 in AMPL! Details on how the prizes will be distributed can be seen below.
Topic: We have two topics in mind...
AMPL can be complex to grasp. But, they say those who really understand a subject can explain anything in simple terms. Who can explain AMPL in the simplest way?
Additional and bigger Champions / Anaysts prizes (on top of the $1,000 in AMPL prizes!) for really in-depth and unique analysis and future speculation around Ampleforth and AMPL!
The Total Prize Pool is (a minimum of) $1,000 in AMPL! Here's how the prizes will be distributed:
Top 10 to 16 authors (depending on overall quality of submissions) will split $800 in AMPL rewards.
5 lucky authors who don't win any other reward will receive $10 in AMPL each. 
10 users who tweet about this contest and follow the instructions on how to do so, will receive $5 in AMPL each.
An additional $100 in AMPL rewards will be given out as we see fit - either to give additional reward to authors who submit the best content, to reward those who write the most original posts (that aren't necessarily among the best posts published in this contest), or to those who tweet about this contest and make an extra effort to promote it on social media.
And, there are extra rewards available for authors who tackle on more complex topics outlined under 'AMPLAnalyst' subheading!
Finally, $50 in AMPL is reserved for the Twitter Giveaway. Details are below. :)
What Can You Write About in the #ELI5AMPL Writing Contest? Can You Explain $AMPL To Your Grandma?
To be honest, it would probably be difficult to explain Bitcoin or Blockchain to your grandma. Well, to our grandparents, it might be difficult to understand even what the internet is.
But you can always try!
1. The first topic of this contest is simple: #ELI5AMPL
ELI5 stands for "Explain it Like I'm 5 years old". Hence, the goal of the writing contest is to explain Ampleforth and AMPL in a simple, easy to understand way.
2. The second topic, for which we have additional prizes, is a bit more complex: AMPLAnalyst
The goal is to explain AMPL... not just to explain the economics and the basis, but to look at the history, and past events, and based on these to predict what could happen and what a future of AMPL looks like.
Whether it's more exchanges, increased supply, how the market will move, or how the cycles will behave... the goal is to chart it, to speculate about what AMPL will look like on lending platforms, and what that will do to the economics.
This is an open competition. AMPL is complex, so pick your angle and compete to be our best AMPLAnalyst!
Submission Instructions for the #ELI5AMPL writing contest are simple. :)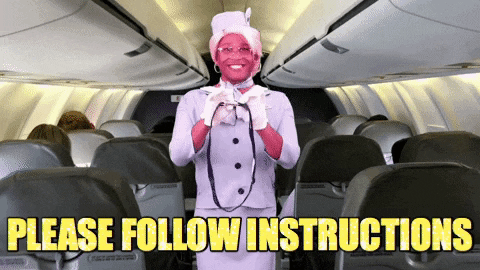 Submit your content before January 11th, 2021.

Videos are also accepted. You can record a LBRY or a YouTube video, embed it into your article on Publish0x, with a short intro to your post. Please add a link to the article in the YouTube or LBRY video description.

The content submitted should be original, and published on Publish0x.com only (not counting videos). You may republish the content to other platforms once the contest is over, and winners have been announced.

Publish your work as your Publish0x blog and make sure to add the tag #ELI5AMPL (without the "#", you cannot use any "#" on Publish0x).
PS. Yes, it's ok to submit multiple posts into the contest.
Mini Twitter Giveaway - $50 in AMPL to Be Split Between 10 Users.
We've prepared $50 in AMPL rewards for the Twitter Giveaway.
We will reward 10 users with $5 in AMPL each. The rewards will be split between users who:
Tweet a tweet using both the hastag #ELI5AMPL and the hashtag #Publish0x and follow both @Publish0x and Ampleforth Twitter accounts.
Write the most original tweets in our estimation.
Just follow the Twitter Giveaway rules and get lucky!
At least 4 of the Twitter rewards will go to authors who participate in this contest and tweet their post to the world!
Your Twitter account has to be older than a month, and you need to have at least 20 followers and 10 tweets in the past year.
You need to tweet out your tweet between today and Monday, 11th of January 2021. 
How Will the Winners Be Paid?
The winners will receive the funds to their accounts on Publish0x a few days and up to a week after the contest ends, as usual. In case you win a prize in the Twitter contest and your usernames are different on Twitter and Publish0x, don't worry. In that case, we will simply send you a DM on Twitter asking your for your username on Publish0x, and then you will get the reward added to your account on Publish0x!
PS. We pay out on first Monday of each month. You can check the payout transaction hashes coming from Publish0x here: https://etherscan.io/address/0xF9879bB3230f86fFCebcA652C5FB6Ec4504309be#tokentxns
What is Ampleforth and Where Can I Learn More About it?
Ampleforth is the pioneer in the "elastic assets" space. Backed with the likes of Coinbase's CEO Brian Armstrong, it went live in late June of 2019. It hit the headlines in early June 2020 after launching its incentive program called Geyser. 
The team behind AMPL designed the token to track the 2019 US Dollar (however, it's not your typical stablecoin), doing so with a daily "rebase". If the price is above $1 the supply algorithmically increases - to ALL wallets. If you have 100 AMPL in your wallet today and the price tomorrow is $1.30 per AMPL then the supply increases by approximately 2% (it scales increasingly so a larger rebase % increase the further away from $1) then after the rebase you will have 102 AMPLs in your wallet.
It aims is to become an asset completely uncorrelated with traditional ones like Bitcoin or gold. To be a source of collateral, or currency which isn't backed or capitalized by any 3rd party or centralised source - it all works by it's rebasing algorithm. 
Why? Well that's a longer story and better read here (or for the really deeply curious and technical, take a read of the Ampleforth Redbook), but simply put the rebasing stimulates trading - after 10 days of 2% increases in supply you probably have a healthy profit and should feel increasing pressure to sell your AMPLs and therefore the price comes down - the same thing happens under $1 too, as the price falls under $1 the supply negatively rebases and you will have less AMPLs in your wallet after each rebase.. but you should be incentivised to buy more as you can buy more % of the supply for the same amount of $.

And this is the important point. What you are really owning is not an amount of tokens, but a % of supply. As the rebase occurs across all wallets, you keep the same % of supply, just your token amount changes.
Ampleforth Rebases Explained.
The most intriguing part of the Ampleforth's ecosystem is its daily rebase event that alters the total supply of AMPL. Without exceptions, all token holders, whether having AMPL on a centralized exchange or in an Ethereum wallet, can experience changes in the amount of AMPL tokens they hold. 
In simple terms, once AMPL's market price is above $1.06 during the rebase, its supply expands, and holders get an additional amount of AMPL tokens in their wallets. 
If the price is below $0.96 per AMPL, the supply shrinks, and holders experience less AMPL in their wallets.
If the price of AMPL stays between $0.96 and $1.06 during the rebase, then its supply remains the same. 
Note that your % share of the total supply never changes, regardless of the rebase result. If you own 2% of the total supply of AMPL today and a negative (or a positive) rebase occurs, you will still own 2% of the total supply tomorrow (unless you sell or buy more).
For more detailed information on rebasing head over to this article.
Note: You can find the rebase timer here in the top-left corner.
Also Note: Stay up to date and calculate your $AMPL rebases on this AMPL Rebase Calculator website.
Where Can I Learn (Even) More About Ampleforth?
Official Links and External Tools:
Further Reading on Publish0x
Learn More About AMPL Rebases:
What if I'm Not an Author?
Before you can write posts on Publish0x, we need to approve you as an author.
If you want to be a part of this contest and are not yet an author on Publish0x, simply let us know that the reason for the application is to take part in the #ELI5AMPL writing contest when you're applying for authorship at https://www.publish0x.com/become - we will make sure to check (and hopefully approve) these authorship applications extra fast.
Good luck to all who participate!
PS. You can join other Publish0x authors and readers on Telegram, here.
Cheers,
Igor