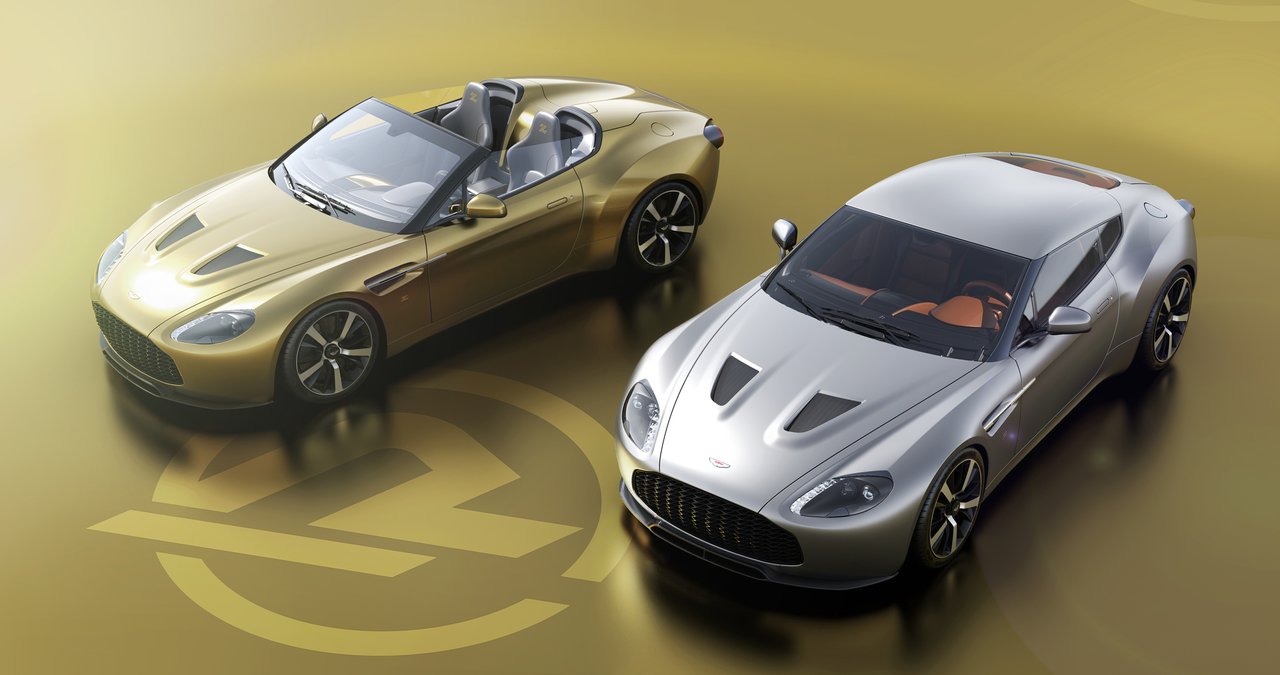 What if I told you, that you get the chance to spend time with a pair of feisty, curvaceous, and sultry twins? Yes? Good, now that I have your attention, let's devote some much needed attention to these Twins, and not the kinds your dirty mind might be thinking of. Aston Martin - that fabled name is already a special enough occasion in most cases, as the hearts of passers-by skip a beat, just for a brief moment, followed by dropped jaws, and their eyes glazing in awe, and wonderment.
That's just the magic that brands like Aston Martin have - but these two, they're even more exceptional, something that even 007 can't have a chance to drive, and subsequently riddle with bullet-holes, anytime soon. These Golden Twins - at least one of them is painted in gold, anyways - are a tribute, to a tribute, which celebrated 50 years of Anglo-Italian partnership, between Aston Martin, and coach-building house, Zagato. Here and now, they've come along to celebrate Zagato's 100th-anniversary, marking a century of hand-crafting some of the world's most awe-inspiring automobiles.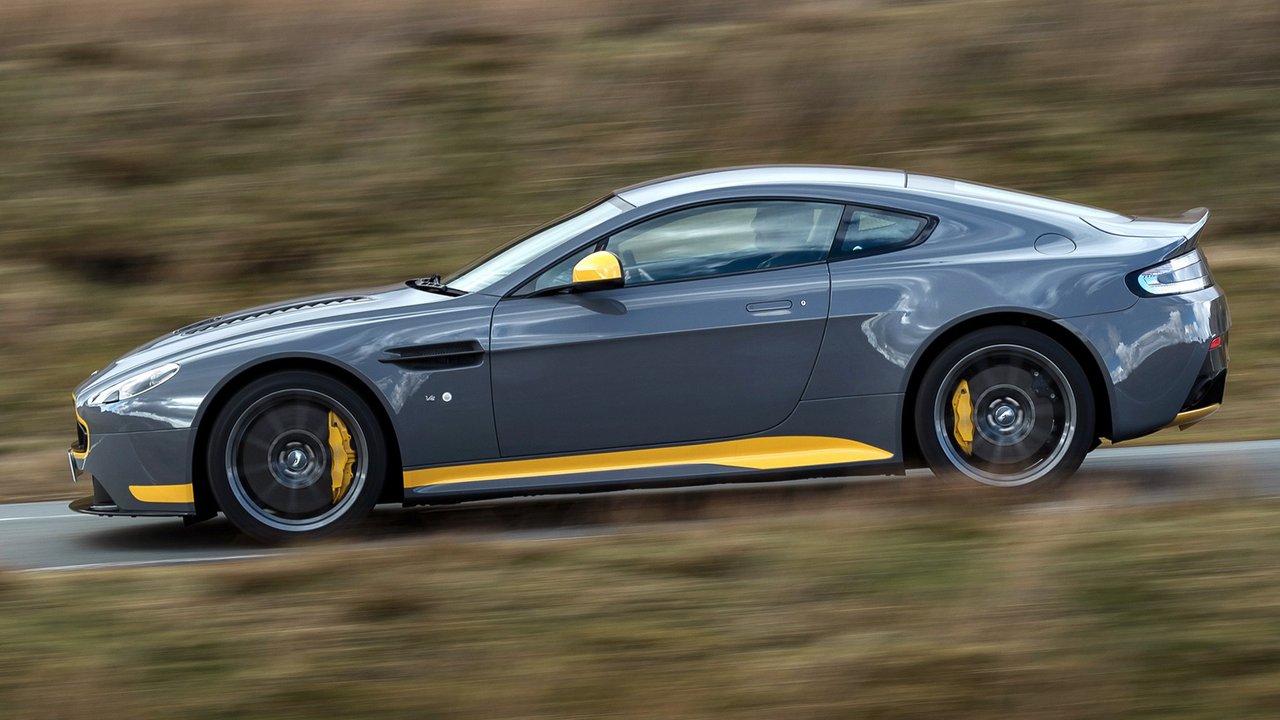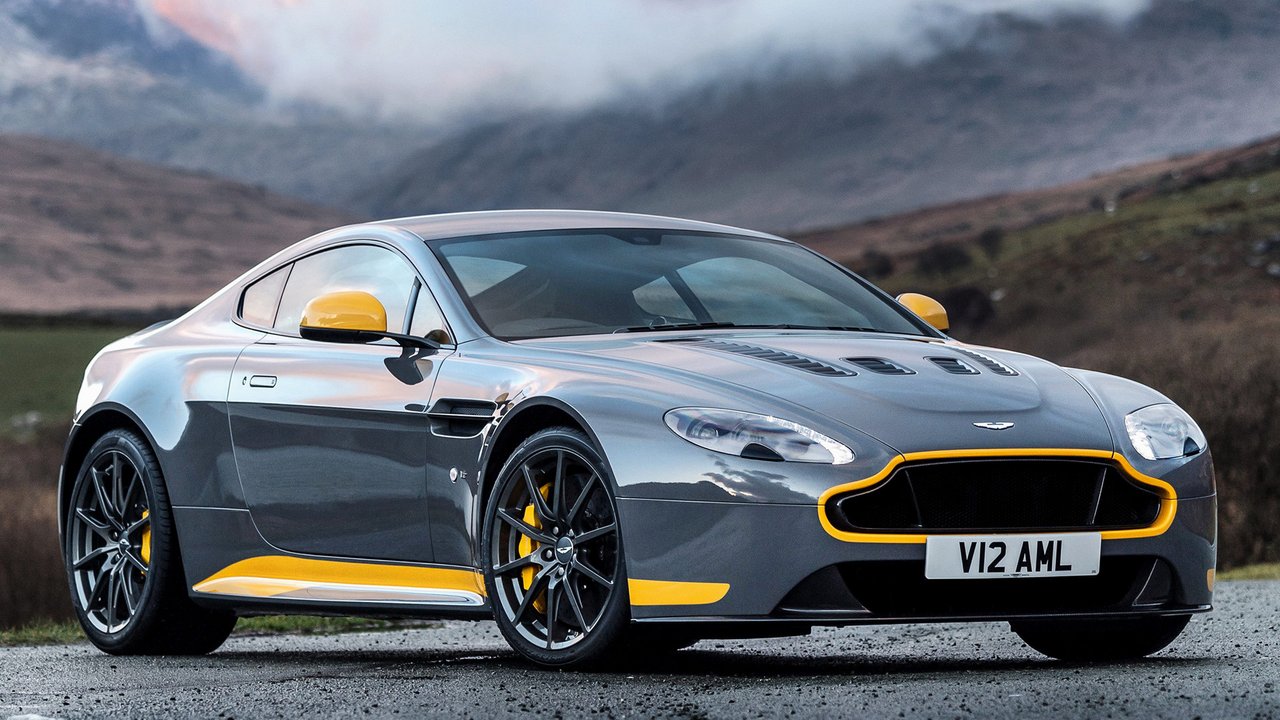 Credits to: CarPixel | The Aston Martin V12 Vantage. This is the template for today, remember that.
This is - or these are - the Aston Martin V12 Vantage Zagato Heritage Twins continuation, by R-Reforged. That's quite a handful, and you'll have my pardon to take a breath of fresh air. So let's go about this one, by one. If you've watched any amount of James Bond, then you've been familiar with Aston Martin, the 117-year old British company that makes some of the sexiest automobiles on the planet. At the turn of the 21st-century, they launched the Vantage sports car with a simple recipe - take a V8, and then wrapping it with a shapely, pretty figure. Later, they had the mad idea of cramming their large, naturally-aspirated, 6.0L V12 engine into that tiny body, thus creating the V12 Vantage.
Then, we have Zagato, a Carrozzeria, and I dare say, my favourite among the lost art of coach-building. Back in 2011, they celebrated 50 years since they first partnered with Aston Martin on the DB4 GT Zagato, one of history's best-looking car - by taking the V12 Vantage, and giving it a bit of spice to build the oh-so-pretty, and oh-so-fast, V12 Zagato. First introduced as a concept at the Villa d'Este concourse, it won praise and awards for its stunning looks. However, this little angel wasn't just all show, and no go, as the first few cars competed at the Nürburgring 24-hour endurance race. Over two years, they did rather well for themselves, occasionally at the hands of Aston's then-Germanic CEO - and part-time company rescuer - Dr. Ulrich Bez.
---
---
Passing Down A Legacy.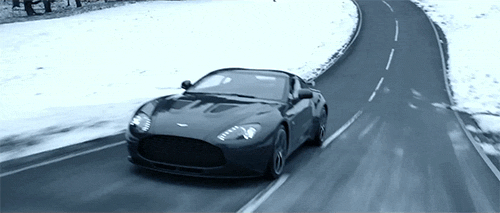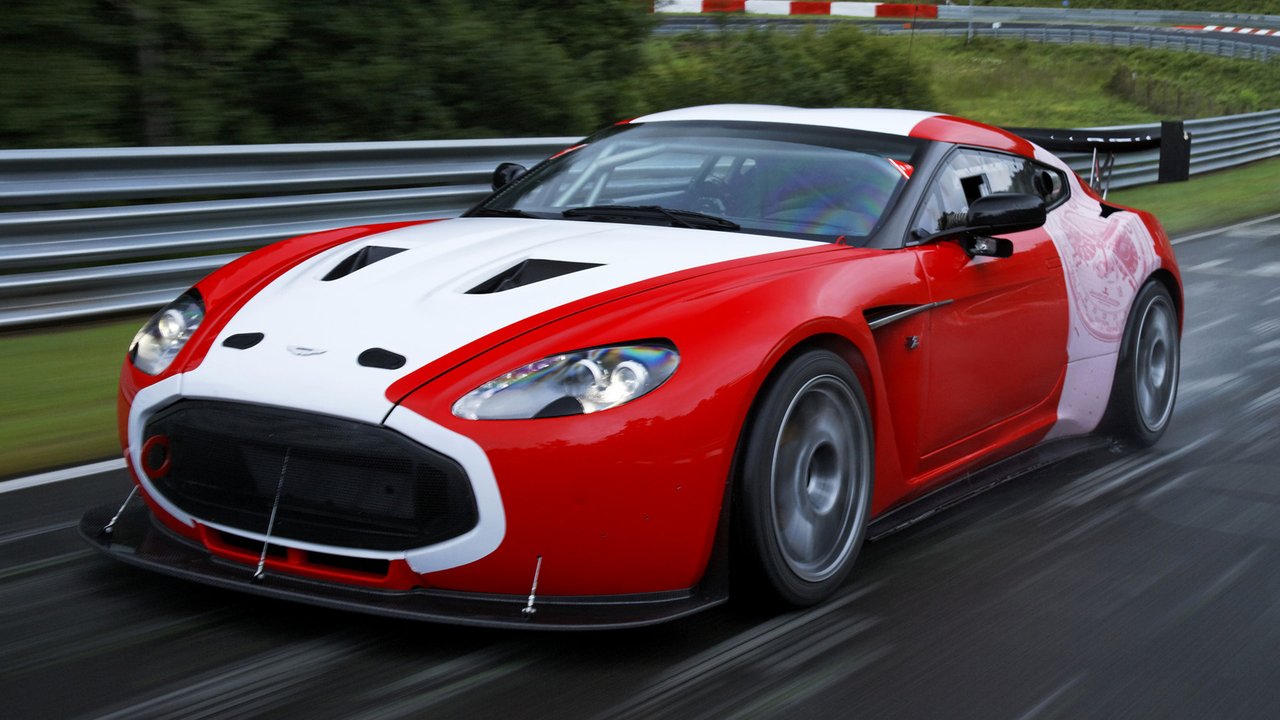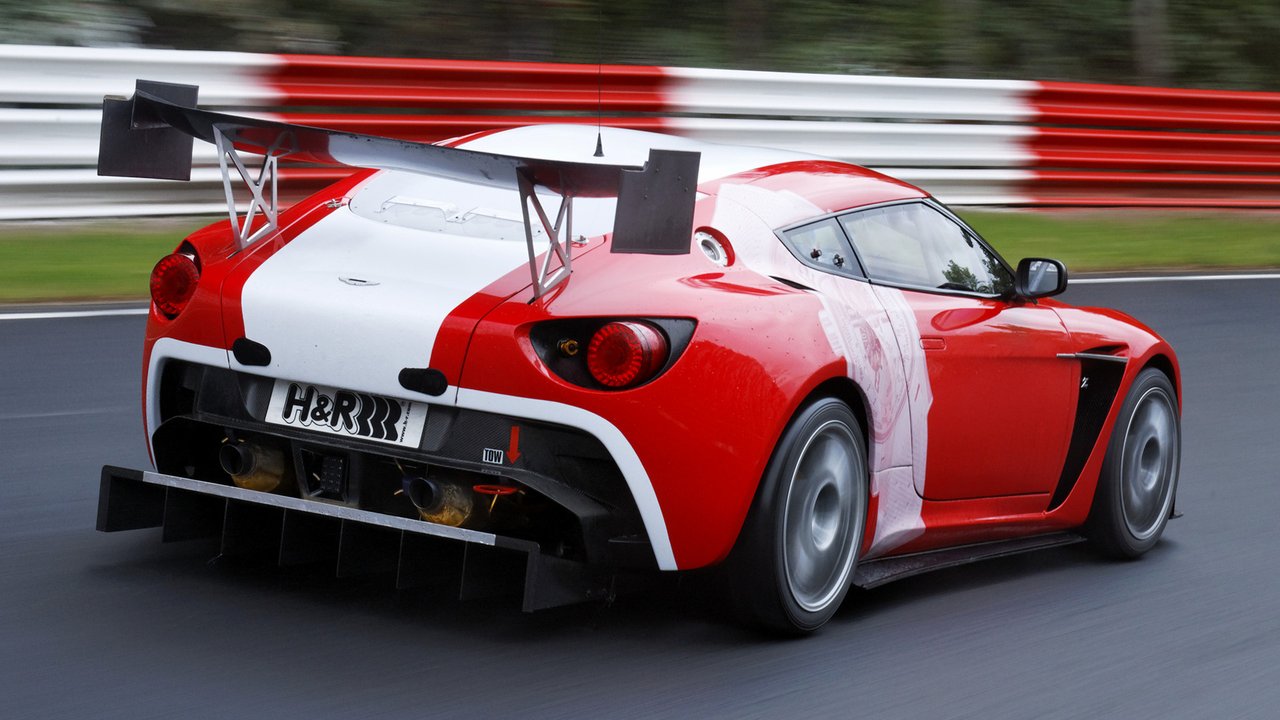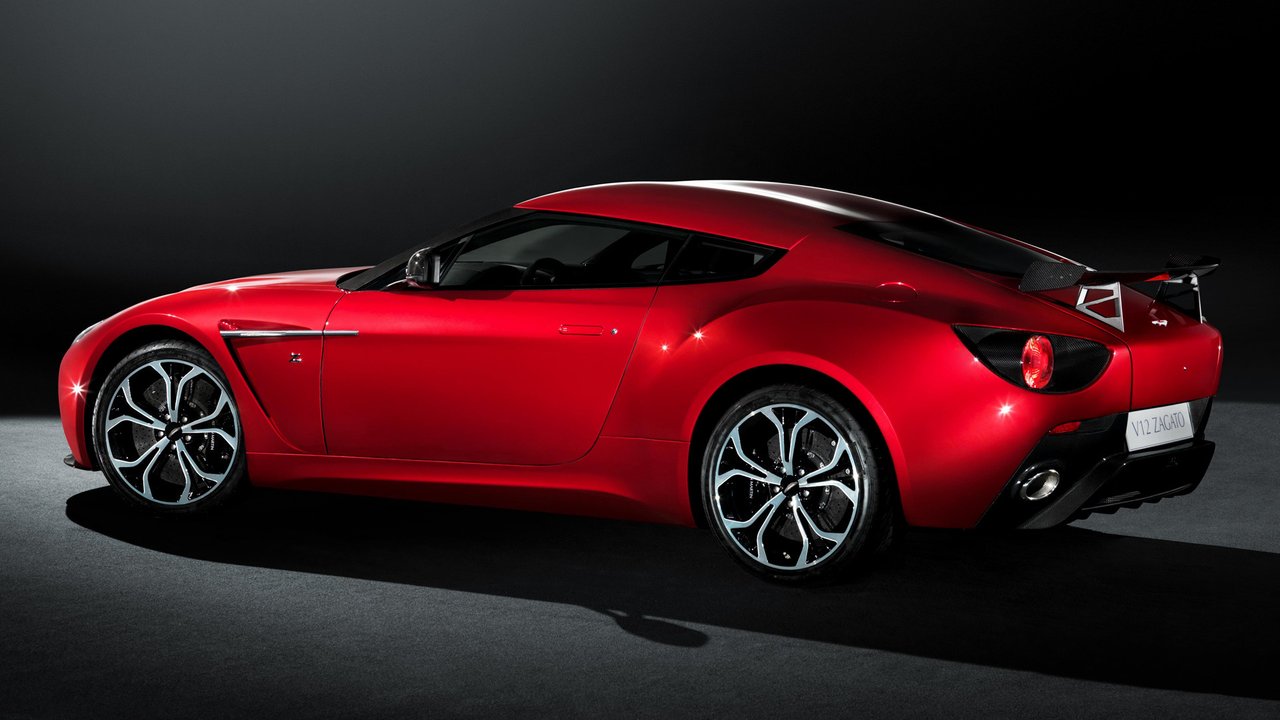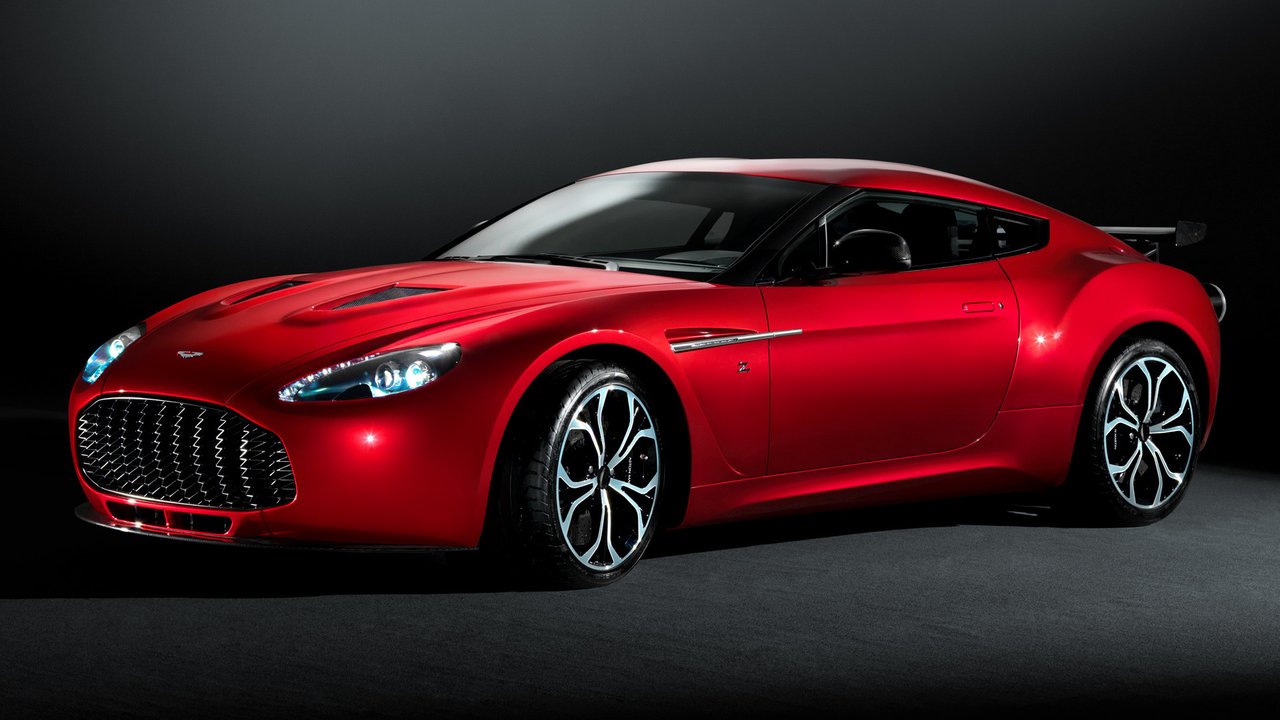 Credits to: CarPixel - V12 Zagato Racer, and V12 Zagato | A V12 Vantage, re-born.
So, what about R-Reforged, and their "Heritage Twins " continuation project? For starters, R-Reforged is owned by AF Racing Group, where the latter takes part in motorsports, mostly in GT Championships, and almost always with Aston Martins. Given this special relationship, AF helps to entertain Aston's owners in their native Switzerland, between arranging track-day events, to cocktail parties… Shaken, not stirred. More interestingly, their learnings and experiences from racing also makes them a valuable partner, having taken part in the Valkyrie hypercar programme, alongside Formula 1's RedBull Racing.
R-Reforged then, is a small-scale maker for limited-edition cars, and they even have other special projects running with Aston Martin, though I'll talk more about that some other time. As for the Heritage Twins - it's a "continuation " project to bring back that V12 Zagato from a decade ago. In car terms, "continuation " is used when carmakers decide to re-introduce some of their older cars, usually for limited-production runs. Some examples include the Jaguar D-Type, or Aston Martin DB4 GT, which are both icons from the 50s and 60s, brought back to life.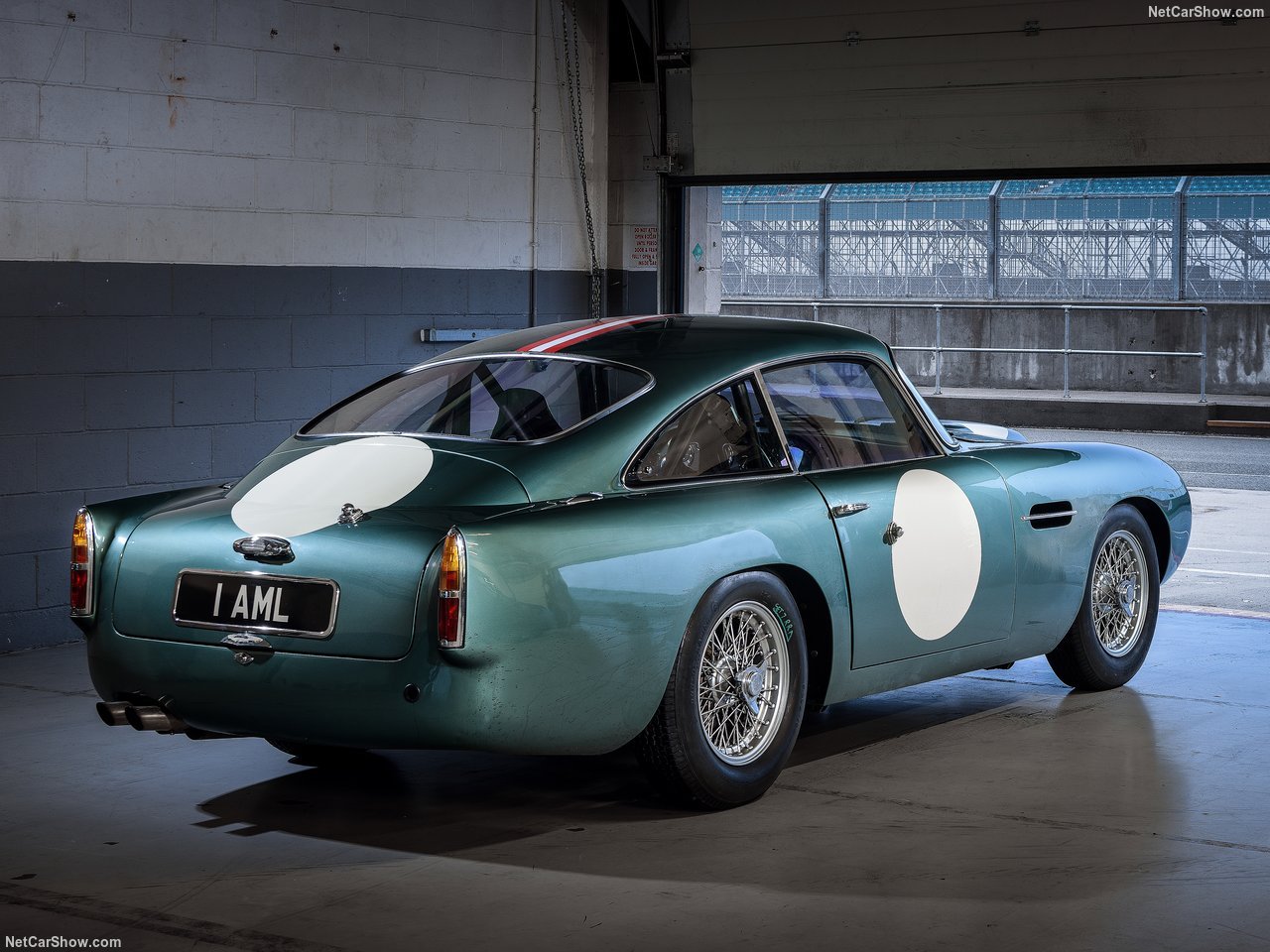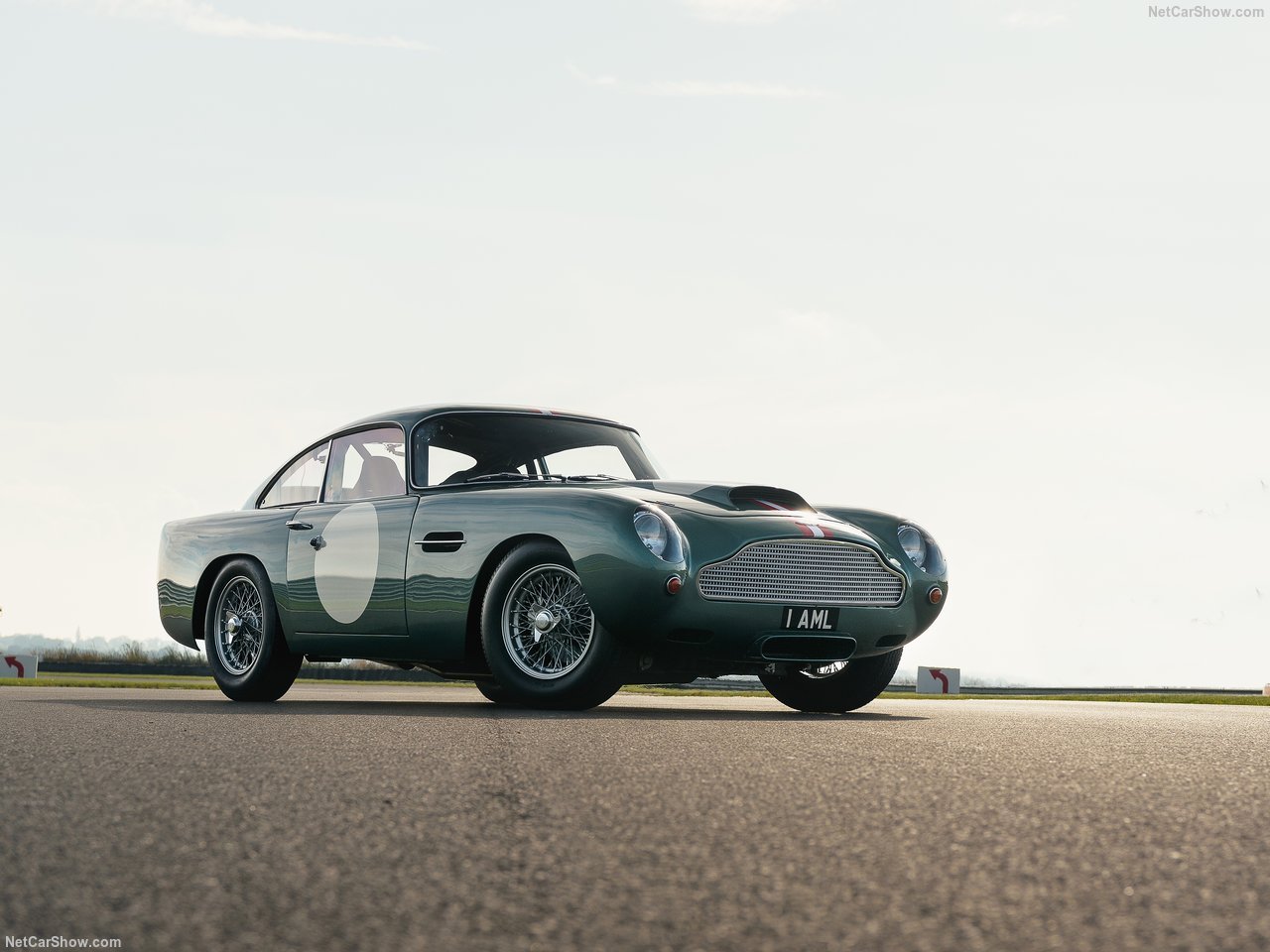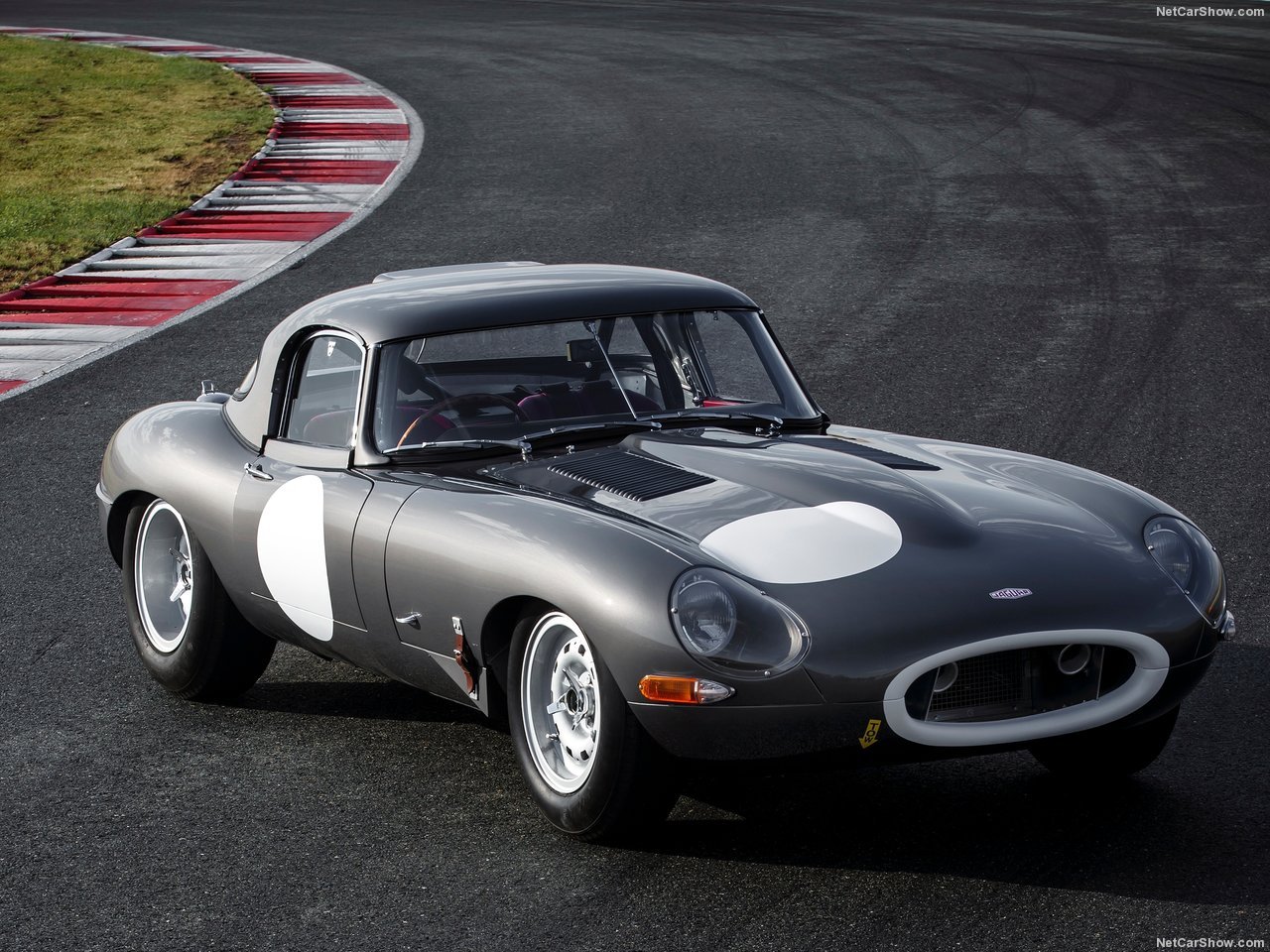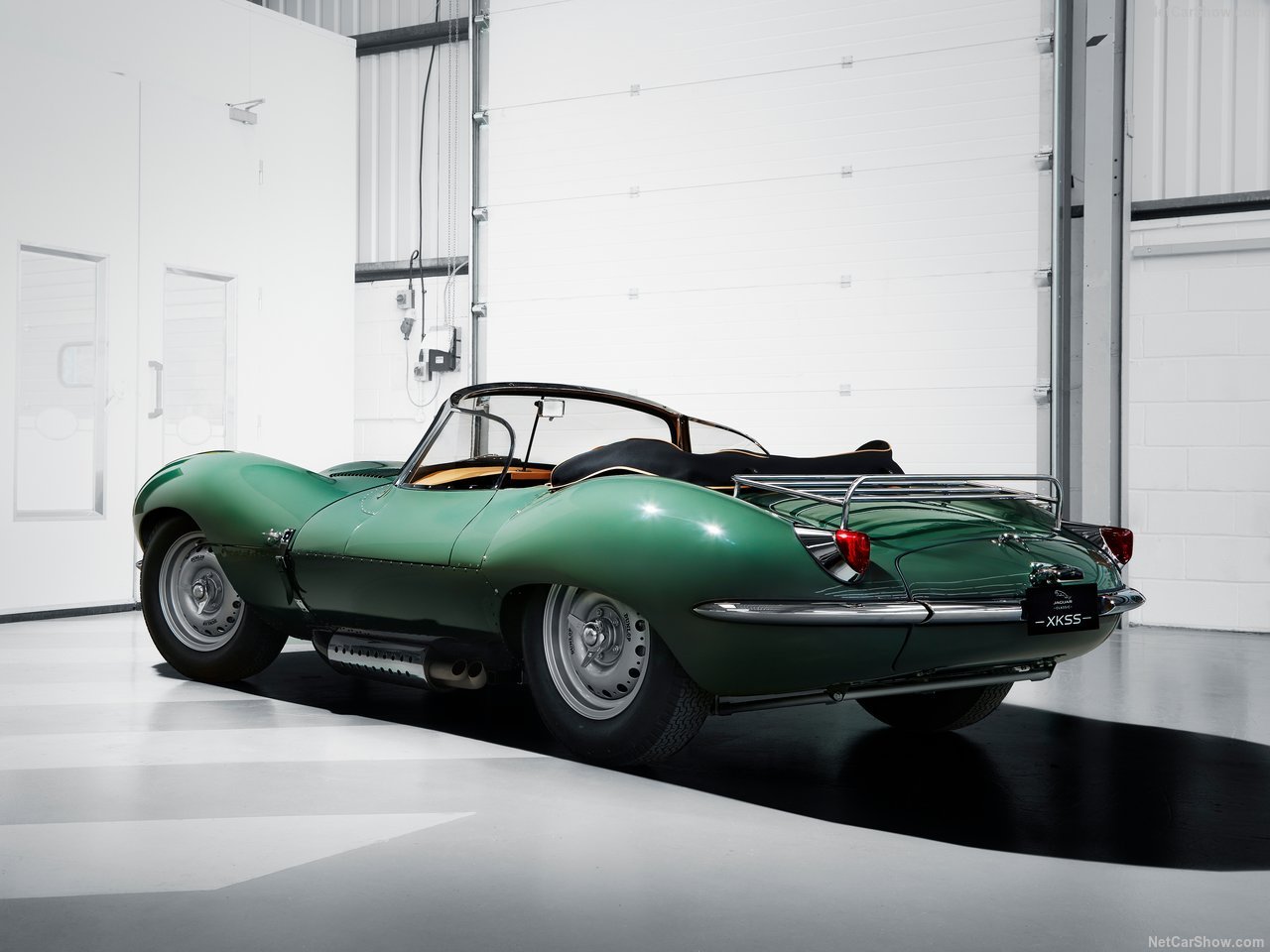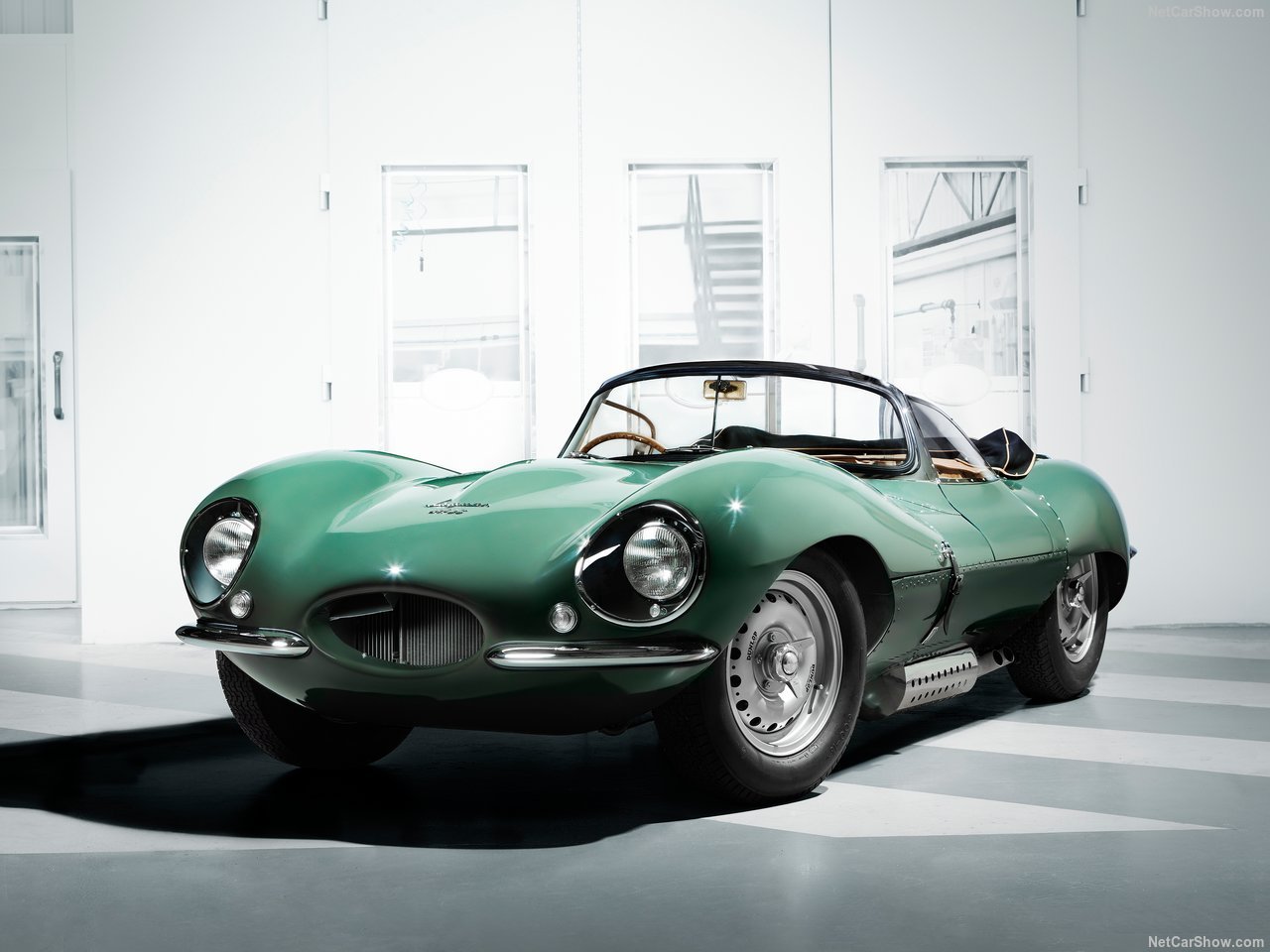 Credits to: NetCarShow - Aston Martin DB4 GT, Jaguar E-Type Lightweight, and Jaguar XKSS | The recent slate of multi-million dollar continuations.
These aren't old, restored classics; rather they've been built from scratch, on an up-to-date production facility. Often enough, these continuations involve antiquated blueprints and tooling, sometimes even lost completely to time. Either to celebrate their heritage, or to stamp out a few special cars, where automakers can charge customers a blank cheque - continuation cars are becoming a trend these days, with even Bentley planning to re-make their old 1920s Blower. In contrast however, these Twins are sourced from donor cars, of new-old stock that's been in production as late as 2018, before being re-worked, and rebodied.
So, what has R-Reforged done to it? Before we get to the looks, let's get down the nitty and gritty bits first. The base V12 engine - which is actually 5.9L in displacement, before Aston Martin decided to round it off - now has a new magnesium air inlet manifold, titanium exhausts, and a remapping of the Engine Control Unit. In layman's terms, all these changes have allowed the engine to huff and puff easier, resulting in a whopping 600hp output! This makes it 85hp more powerful than the V12 Zagato model that came before it, without needing to resort to any forced-induction trickery.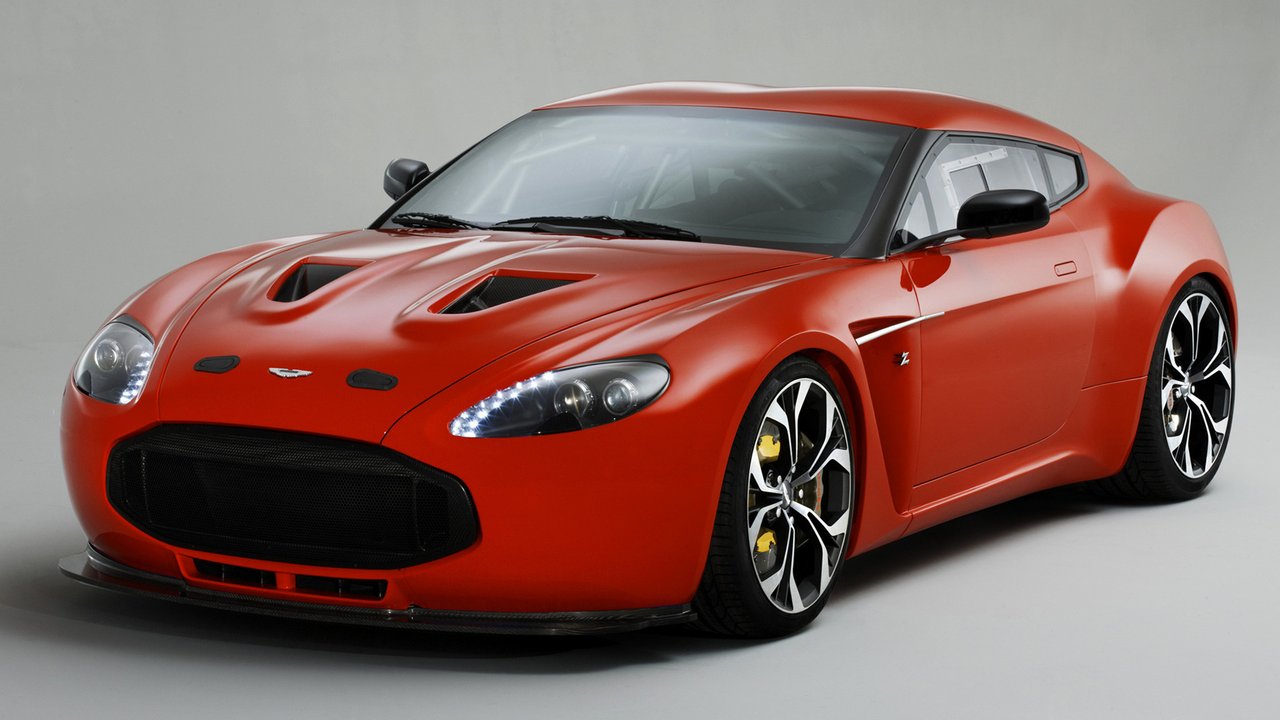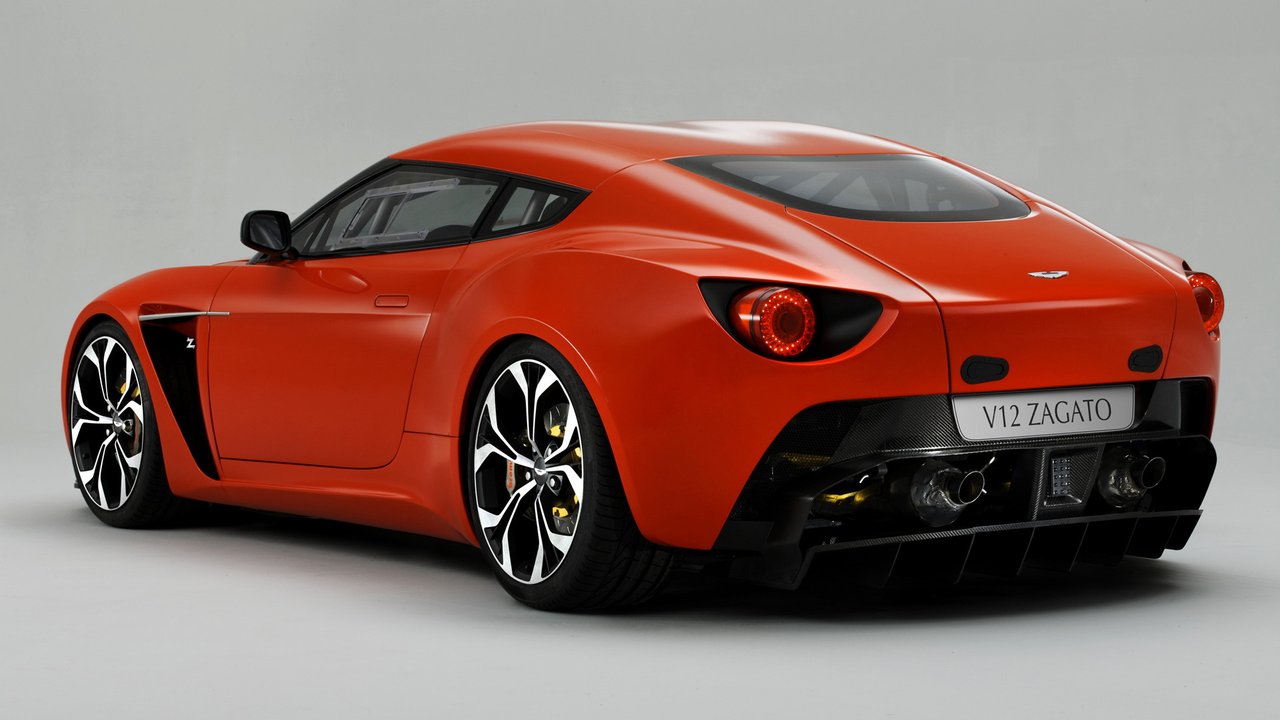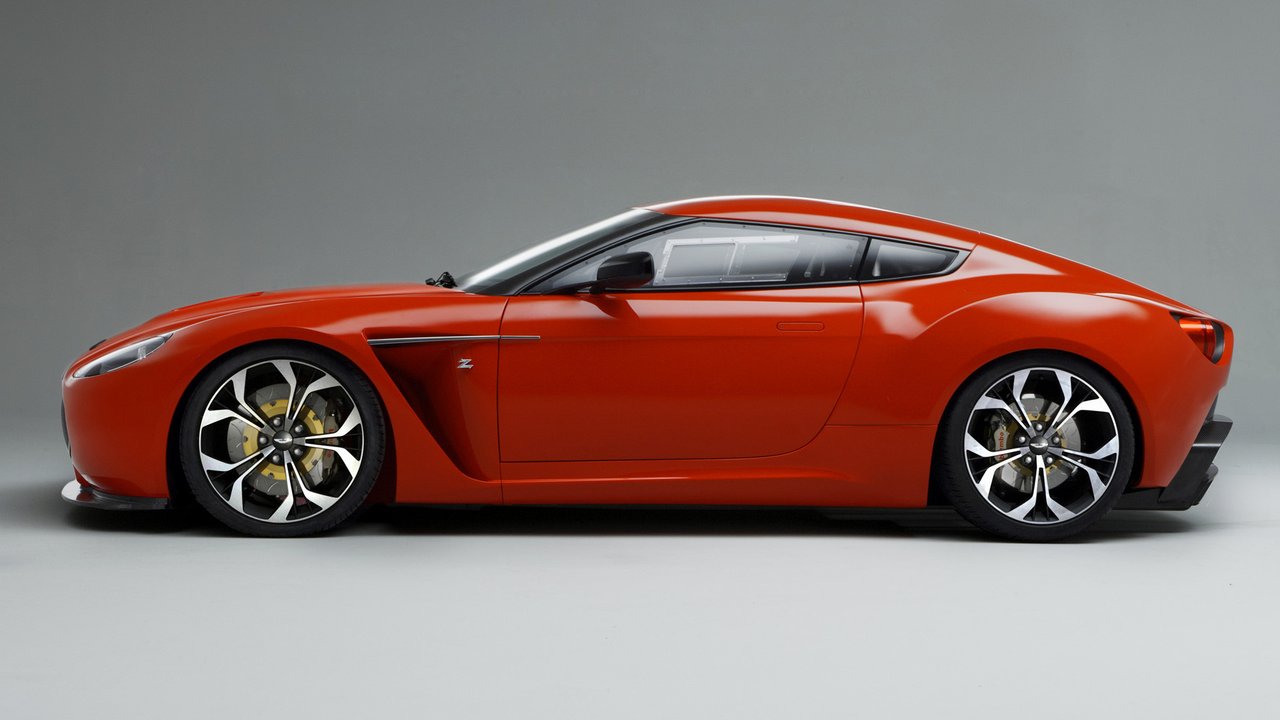 Credits to: Carpixel - V12 Zagato Concept | Shown in 2011 as a concept, it was the first among few.
Quite the amazing improvement indeed, though it seemed that the press team over at R-Reforged has shied away from giving out other details. We can guess however, and for context, the old V12 Zagato pushed out 410lb-ft of torque, shoving the car from a standstill to 60mph in just 4.2 seconds, and onto a top speed of 190mph. Resulting from the monumental increase in horsepower, we can expect at the very least, some marginal improvements here. Another mechanical aspect of the car that I'm wondering about, is the transmission.
The press photos show the Twins both packing automatic transmissions, likely Aston Martin's old 7-speed Sportshift gearbox, controlled through the unfortunately small paddle-shifters hiding on the steering column. The V12 Vantage's most unique characteristic, was its 7-speed dogleg manual, and that's not something you'll find on many cars, let along being fitted to a V12. The old Zagato V12s all had manuals fitted exclusively, albeit an even earlier 6-speed transmission instead.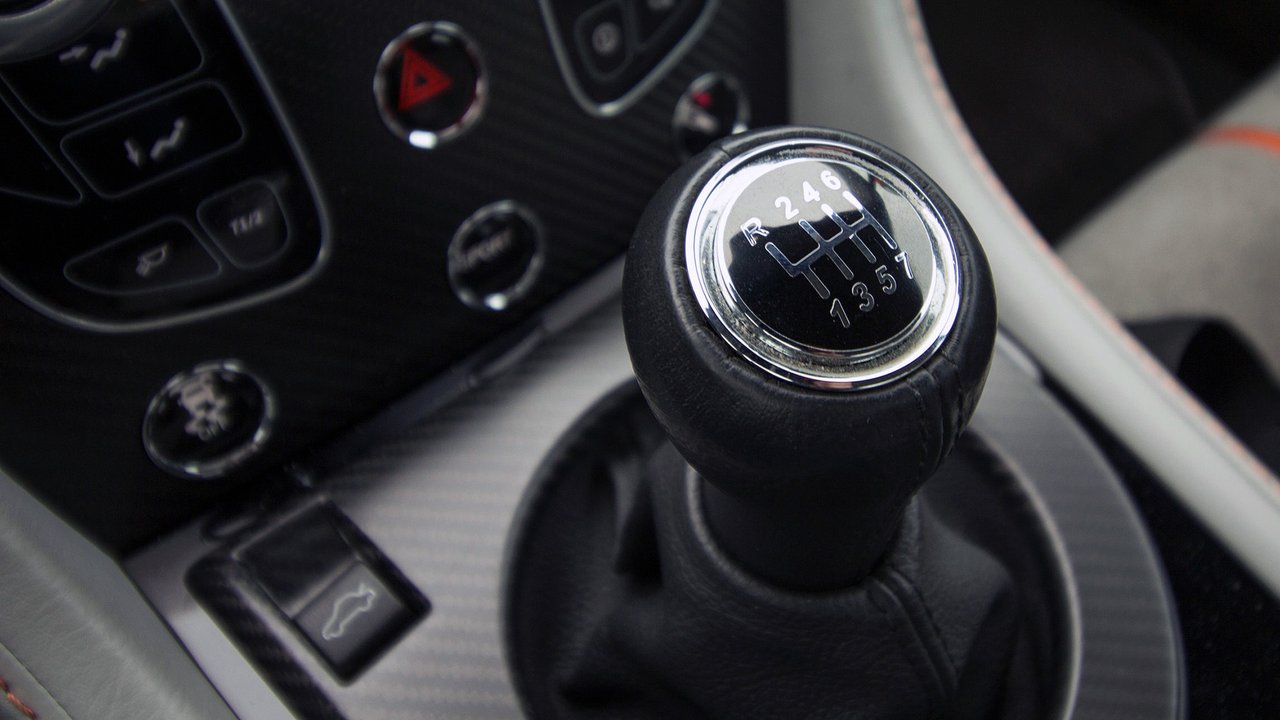 Credits to: Autoblog - Aston Martin V12 Vantage S Review | Observe the pattern on this gear-knob
For those who might not know, a dogleg gearbox is something more prominent on older cars, especially those bred with a racy intent. Placed on the same plane, Reverse and 1st gears are swapped, meaning that shifting up will get you into Reverse, and down for 1st. It'll take some getting used to, but the purpose is to allow for 2nd and 3rd gears, the most commonly used ones, to sit on the same plane. By having these gears placed in a row, it makes changing gears faster, rather than wasting time having to swap to the next plane. This same logic applies for changing between 4th and 5th gears. Suffice to say, you're not going to want to mistake 1st gear, and Reverse.
Given that these Twins are taken from V12 Vantage donor cars, could there have been a manual-gearbox'd version, somewhere out there? I guess the important question here is - with 600hp on tap, could those old 7-speed doglegs, which worked perfectly fine at around 500hp, be able to take the strain ? I guess we'll have to see. Though if there's one thing that we can take notice of, it's those bespoke set of forged 19-inch wheels. Reminding them of their racing heritage, these wheels are centre-locked. So, rather than having multiple nuts dotted along a circumference, there is a singular locking mechanism in the middle, requiring special tools to unlock it. Not that you're likely to do this, but it will make changing tyres a whole lot quicker.
---
---
The Heart Of An Angel.

Credits to: R-Reforged - Heritage Twins | What we've been waiting for... Beautiful, aren't they?
Once we've done admiring the changes that R-Reforged and Zagato has done under the skin of the Twins, it's come time to soak up just how beautiful it is. Taking some of Zagato's learnings from their previous special projects, these Twins now have a fully carbon-fibre bodywork. In aiding of weight reduction, and coupled with the monstrous addition of horsepower, this should make the Vantage a whole lot more exciting when you're on the limit.
Sketched-out by Zagato's talented folk at their design studio in Milan, these Twins will be hand-built in Britain, and the resemblance with the old V12 Zagato is uncanny. Even a decade later, the design hasn't seemed to age, and if anything - just like a fine bottle of wine - it seems to look better over the years. The most significant change happened in the rear, with the removal of the old Zagato's large rear-wing. This all has to do with the fancy new active aerodynamics, including a brand-new deployable rear-wing, to help with giving this slippery car a bit more downforce.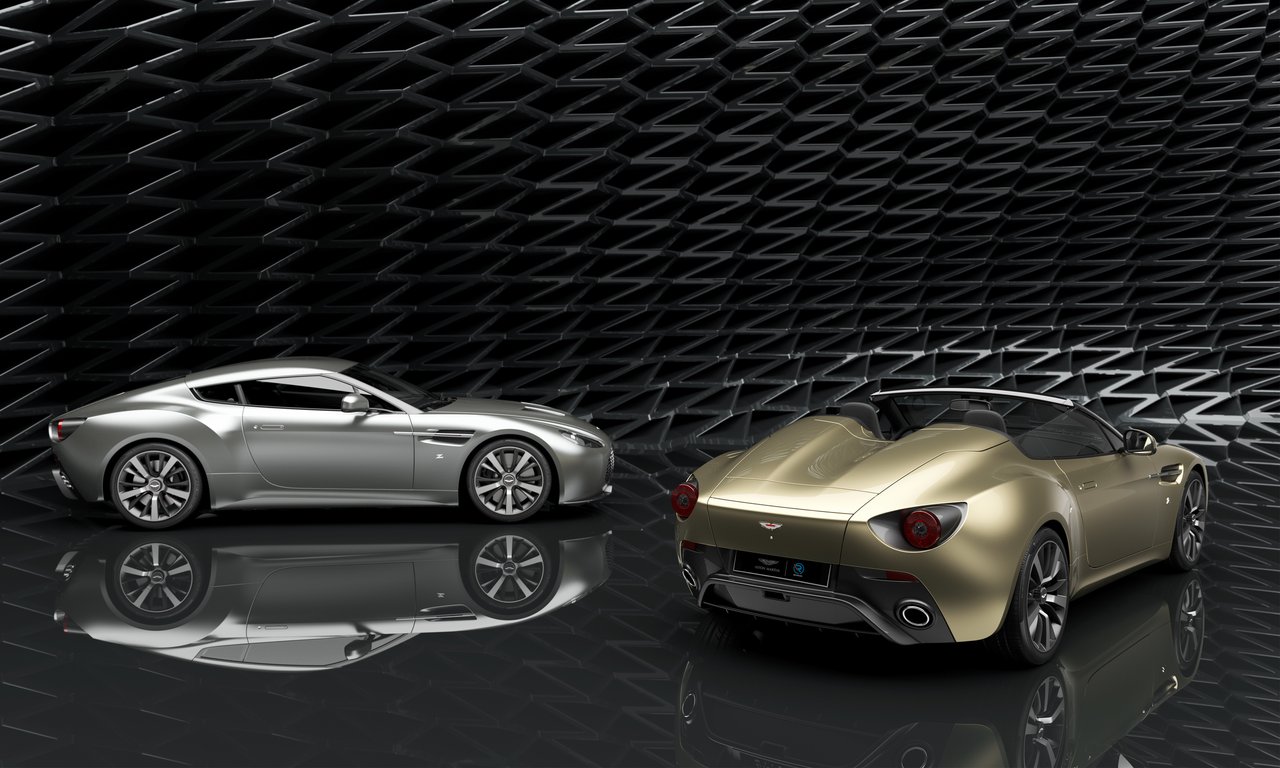 Credits to: R-Reforged - Heritage Twins | Better without the rear-wing.
Using the advancements of technology since then, the spoiler rises and lowers itself automatically, depending on what speed you're going at, or whether you need some help with braking. Otherwise, the spoiler stays down, in keeping the smooth and curvaceous lines of the car. In fact, this makes the Twins look a lot more like the Zagato concept car, which was first shown before its production guise. Some may disagree, but I prefer it without the fixed rear-wing, as it gives off a much cleaner, more elegant silhouette.
On that subject, everything about the bodywork is just smooth, and you'll be hard-pressed to find any sharp angles, or creases here. The front has a simple look - a pair of rounded-off headlights, and the large front-grille, showing off the Zagato "Z ", imprinted in repeated patterns. Above that, there's a new bonnet, one that's much simpler in design compared to the standard Vantage, with huge vents to help cool the massive powerplant sitting underneath.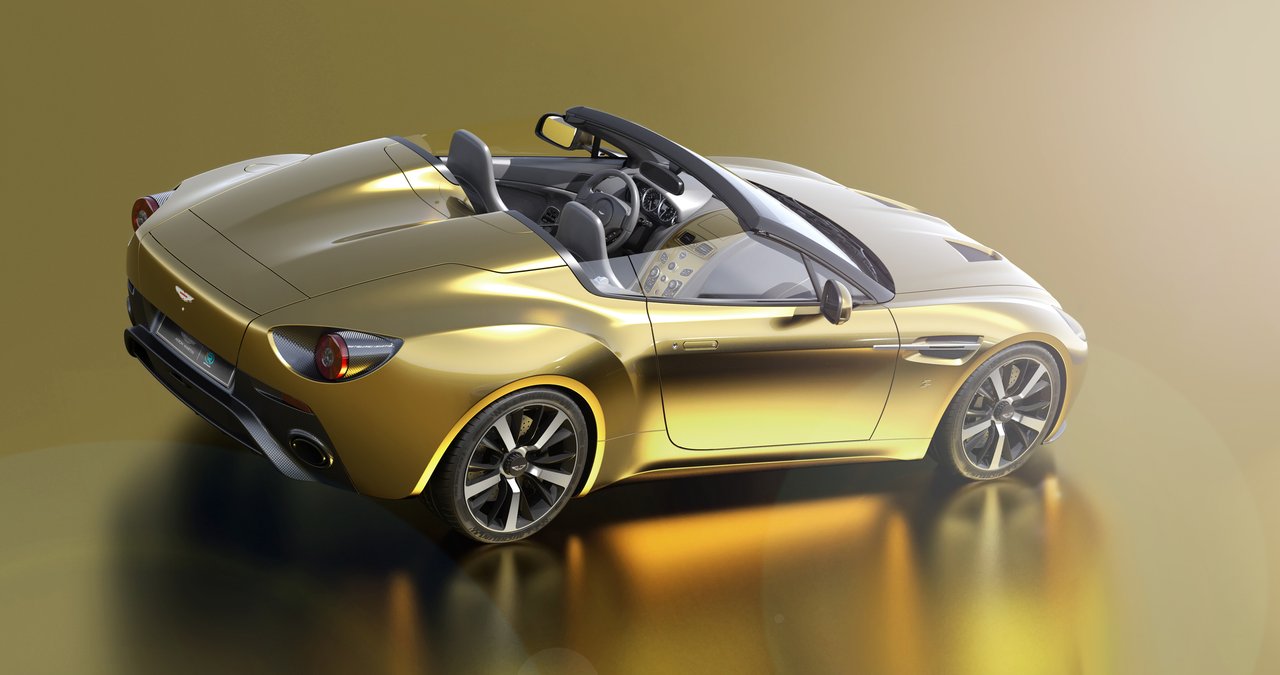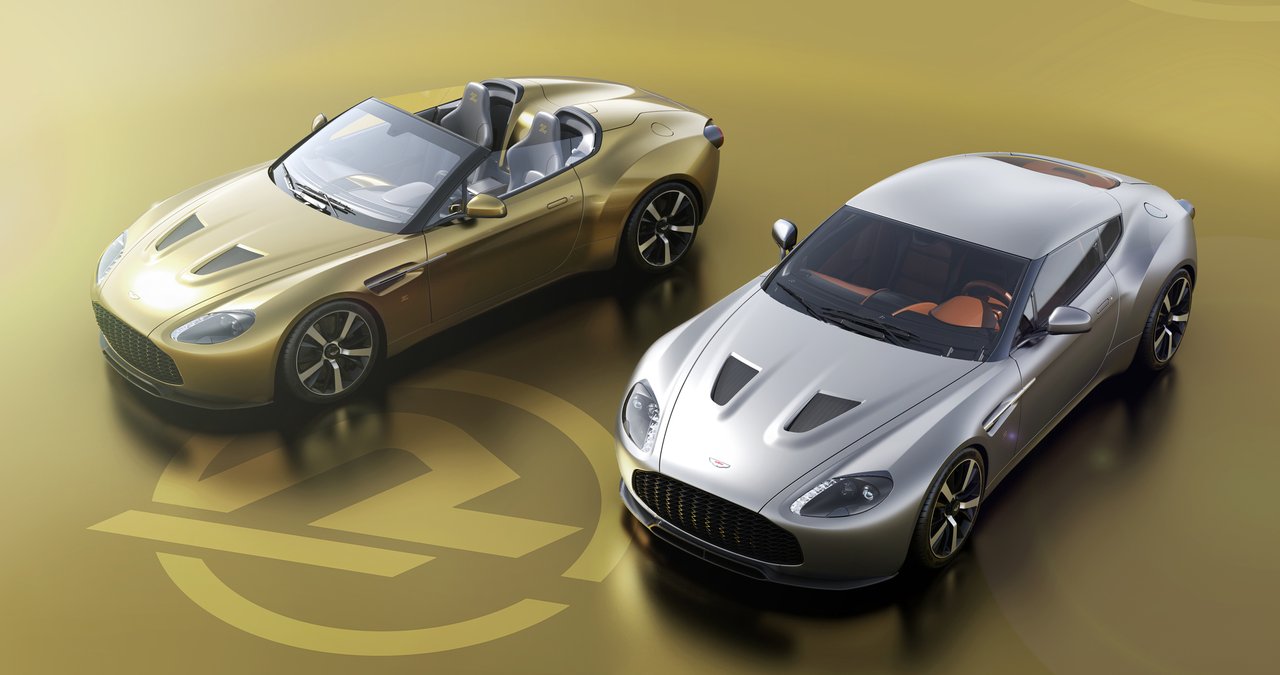 Credits to: R-Reforged - Heritage Twins | Simplicity, in its curvature.
The side profile is similarly minimalistic, with only a small, shiny strake dividing the side air-vents, placed here to relieve built-up pressure from the wheel arches. Underneath that vent, sits a gold "Z " badge, specially made to celebrate Zagato's centenary, and adding a bit of flair to an otherwise modest appearance. Helping with the clean aesthetics, is Aston Martin's door-handle design, that sits flush against the car, and hinges open as you push it in, giving your car a solid hand-shake before getting inside.
Once again moving to the back, we can see Zagato's unique taillight assembly, where the housing seemingly pops out of the car's body. They've put this similar design principle with other Aston Martins, though the old V12 Zagato was, I believe, to be the first one that's attempted this, and it doesn't show off the intricacies of the newer collaborations with Aston. Nevertheless, it's a very eye-catching feature, and it's something that discerns this car from everything else.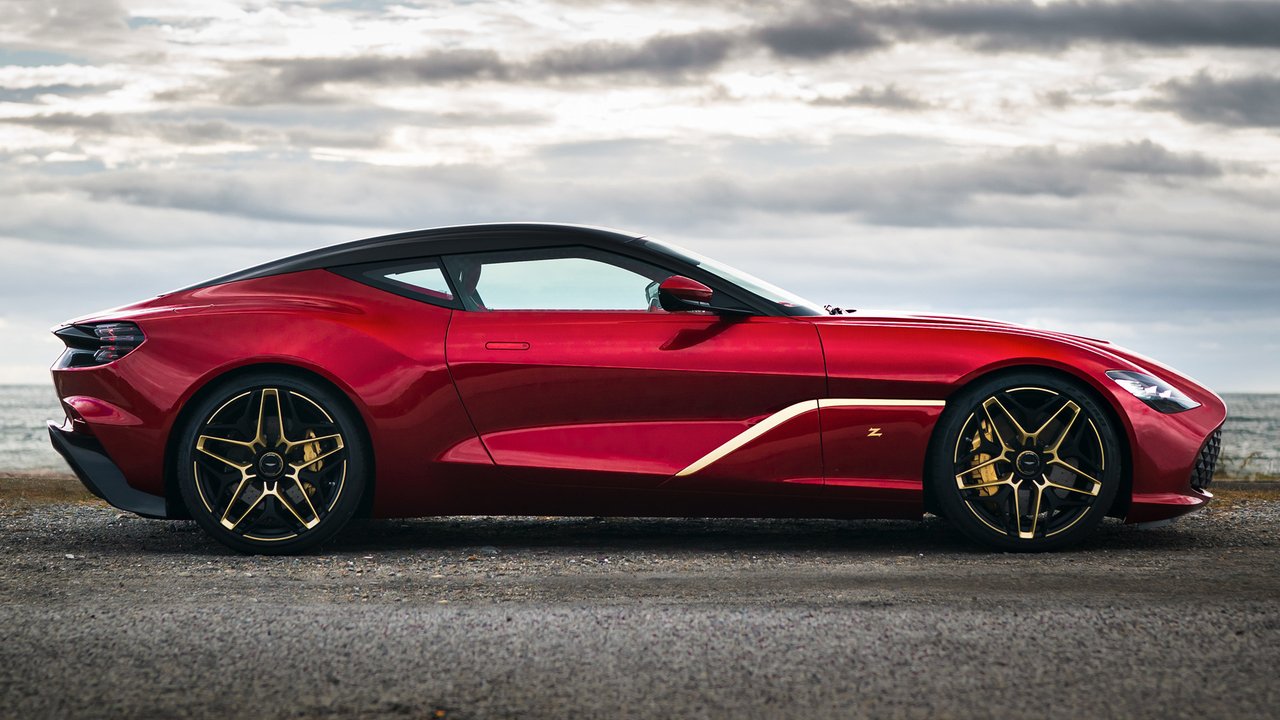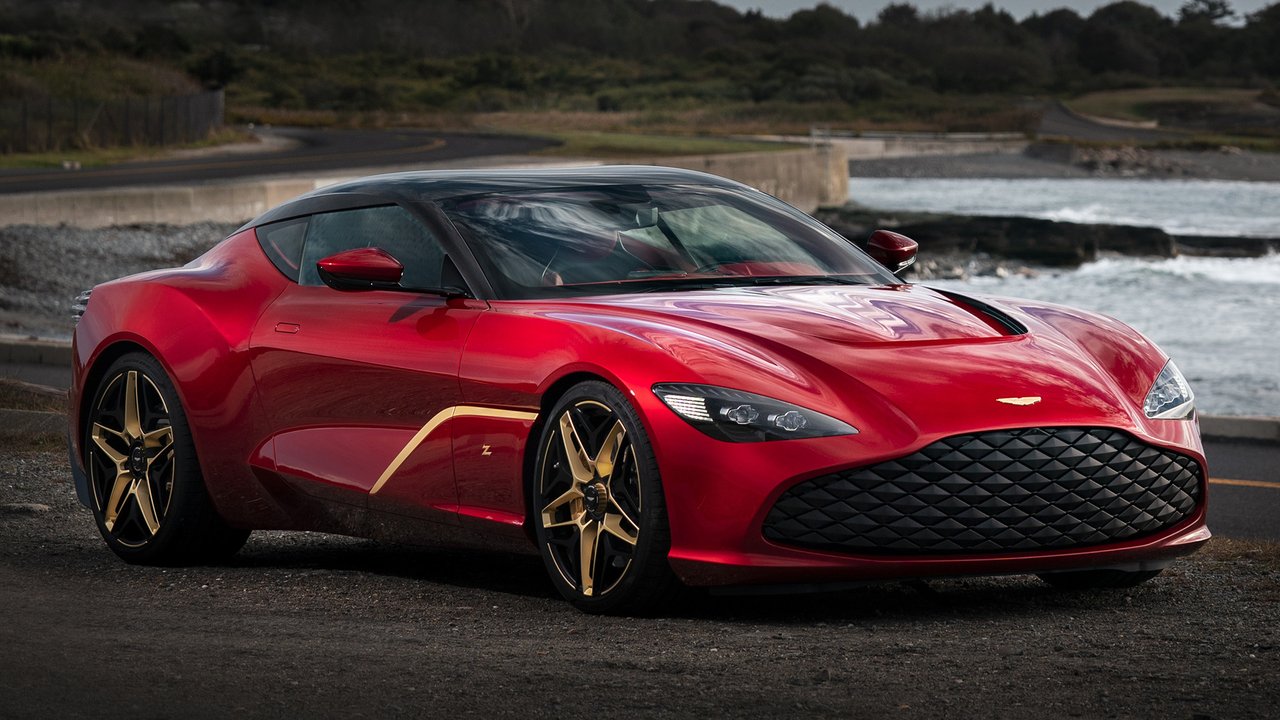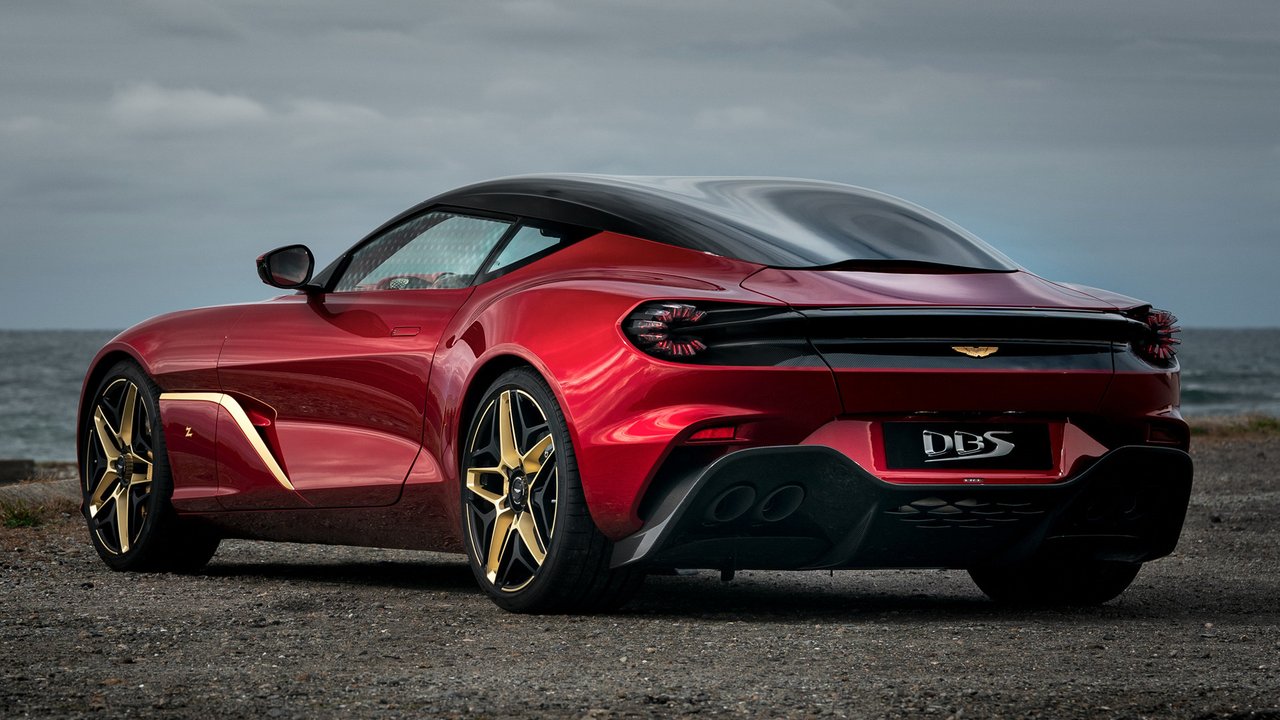 Credits to: CarPixel - Aston Martin DBS GT Zagato (2019) | Notice how much more intricate this is, especially those taillights.
Speaking of, the single most recognisable trademark for any Zagato zar, is the double-bubble roof. Back in the early days of racing, Zagato made use of their knowledge on aeronautics to make race-cars more streamlined, and aerodynamic. The cost of that, is a lower roofline, which made it harder for drivers to accommodate themselves, more so if they're adding the bulk of a racing helmet. So, that's where the double-bubble came along, as a modification to add two bulges to the roofline, and giving more space in the interior, but without sacrificing the car's ability to slice through the air.
You can see that effect just slightly in these photos, with a wavy pattern from side-to-side. This however, is only present on the Coupe, as the Speedster - as do all Speedster-type cars - has no roof. Note, this is different from your average convertible, which has a roof folded in, and it allows you to lift it up, or down at your desire. This has no roof, period. As a piece of advice, it would be good to check up on the weather reports, just in case it's going to rain. Impractical, yes, but it does give you more of that snarly, V12 engine noise.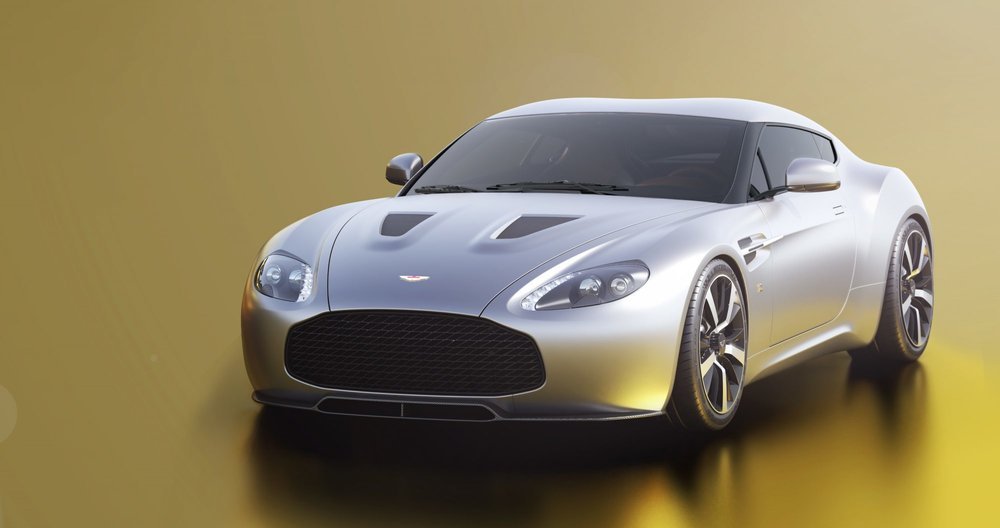 Credits to: R-Reforged - Heritage Twins | Can you see the double-bubble roof?
The end result is this old-school Barchetta type shape, albeit the two-rear hoops are pronounced in such a way, as to invoke the iconic double-bubble look. A bit of trivia here, do you know that Aston Martin colour-codes their badges? Notice that shade of red on the Aston Martin wings? In their regular production cars, these are normally shaded in Green , whereas the more special cars, like the V12 Vantage of which this was based on, has those wings coloured in Black . Zagato cars however, are dyed in Red , and that's something you're not going to see very often.
This is nothing short of a completely bespoke car, just like the Bentley Baccalar, where the customer has plenty of minute options to choose from. Just like the exterior paintwork, customers have the chance to pick out any colour they want, not just from a selected few. This means, that if you want your leather dyed in the same yellow hue as that banana you just ate this morning, then by all means, you can do it. Best of all, the Twins wear leather made by Bridge of Weir, a traditional leatherer in the UK that's had a long history of complementing car interiors with the very best hides around. There's ample amounts of it here, caressing your buttocks on the sports bucket seats, as you gently place your hand on the steering wheel.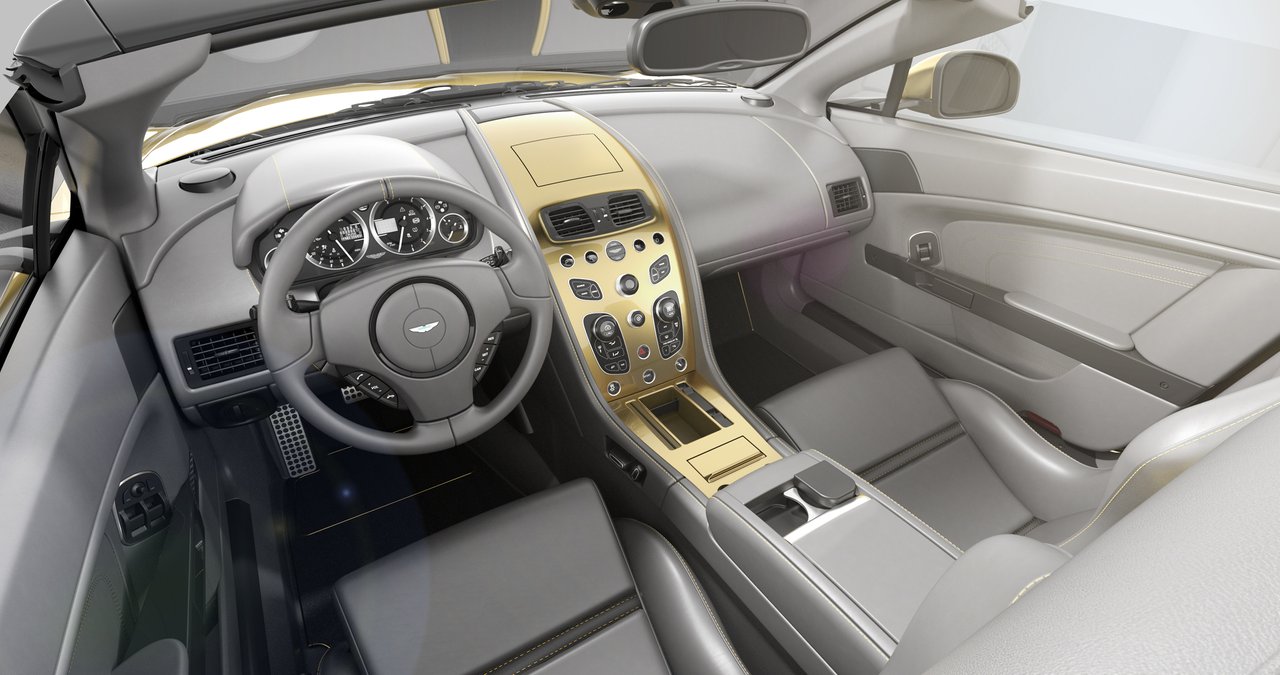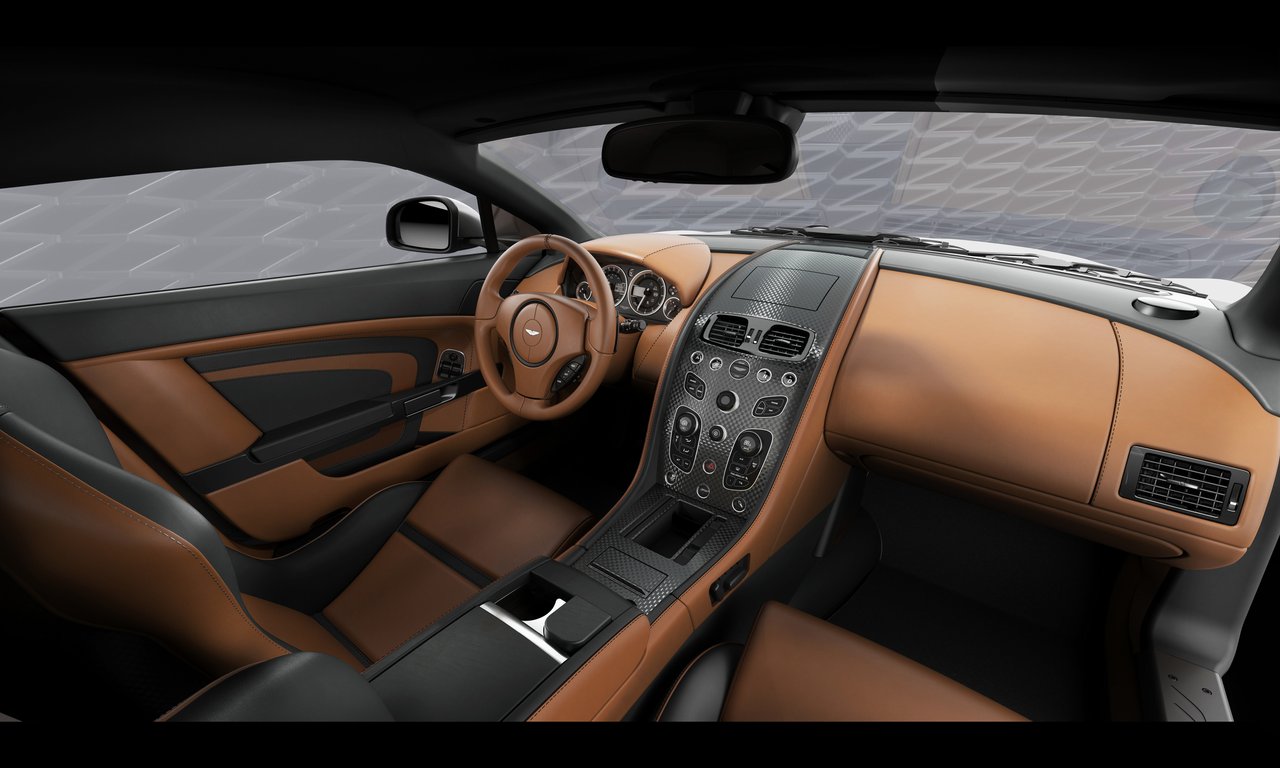 Credits to: R-Reforged - Heritage Twins | A show of the inside. How would you spec yours?
Though I'm not sure how the leather will hold up to the rain, for example, given the Speedster's lack of a roof. The trim options shown here are more of a historic nod to Zagato, as with the gold and silver body-paint. I don't like the grey leather, and gold centre-console combination, as it makes sitting in this otherwise fantastic sports car feel like I'm in a disco. But I do fancy that saddle-brown leather, and the carbon-fibre dash, fitting the sporty, and elegance of this car as a whole. Unlike the previous V12 Zagato, these newer Twins do benefit from the Vantage's mid-cycle interior refresh, especially noticeable with the infotainment system, and the many buttons that have disappeared since.
Now, let's get to the difficult topic of pricing, and take it from me, you'll want to be seated. This isn't just expensive, coming in at an eye-watering £1.75 million, but you can't just buy one. These continuation models are sold as a pair, and whether you like the idea of Speedsters, or not, you have to get both, or nothing at all. But look at it this way - think of it as a 2-for-1 special, or buying one car, and getting the other free. Does that make your heartache feel a bit better? Though if you do have that much cash lying around, you'll want to hurry, as there's only 19 pairs to go around - so, 38 cars in total - and most of them have already been spoken for.
---
---
The Good Old Days.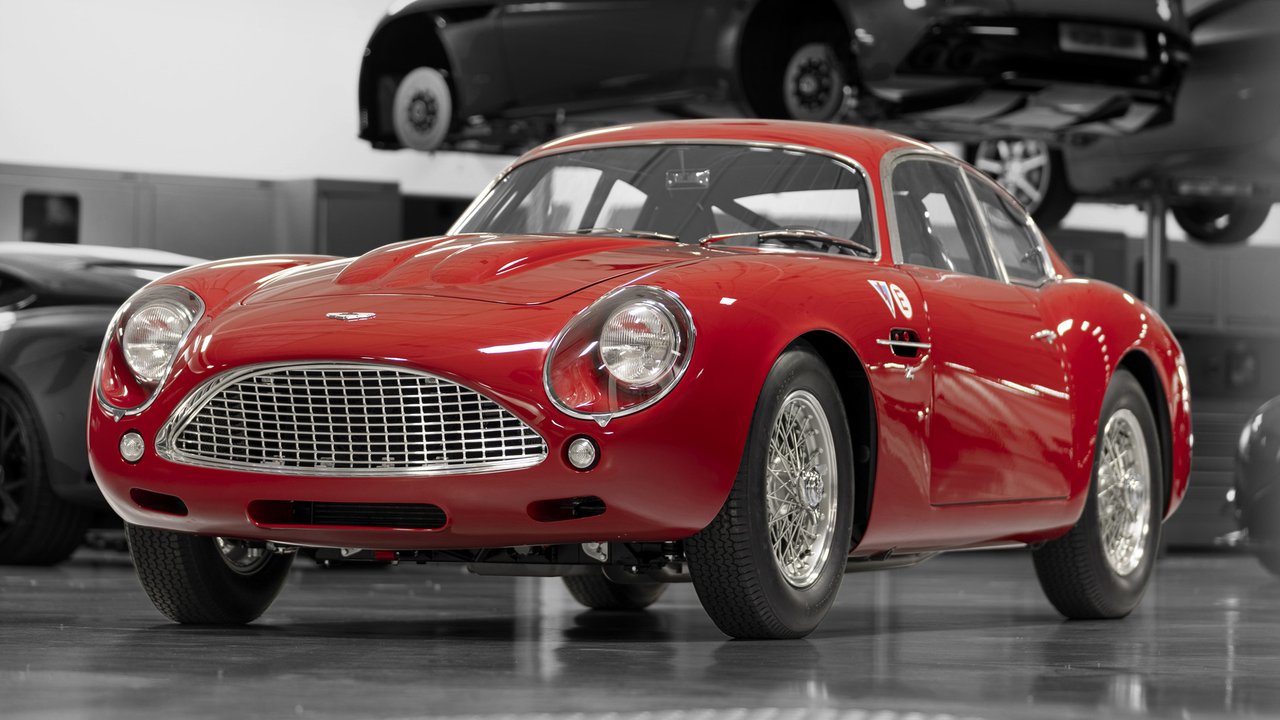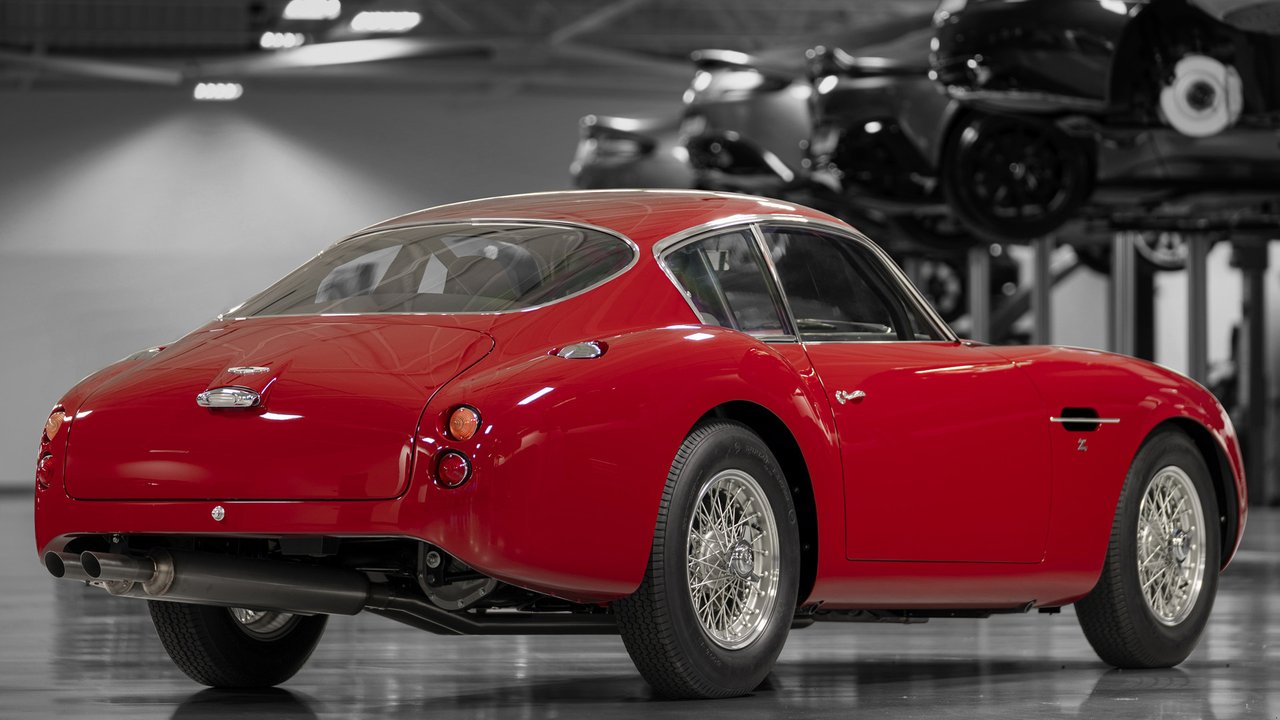 Credits to: CarPixel - Aston Martin DB4 Zagato Continuation | From the 1960s, brought back to the 21st-century
Continuation cars are an interesting concept to follow, as they stand against the tidal wave of change, and disruption that's been undergoing in the heart of the automotive industry. As carmakers are continuously pursuing technology to its limits, between electrification and autonomy, every once in a while, enthusiasts call out for the purity and simplicity of the good old days. These special cars are a call for celebration, to pay tributes to times past, and what the world used to look, and feel like. An era where machines were more than just tools, as it comforted us, and kept the world going, with a familiarly humane touch.
---
---
Thanks for reading! For more updates on my blogs, or the more minute things in life, feel free to follow me on Twitter, LinkedIn, and Medium, and maybe give a shout there as well!
While you're at it, follow along ZackNorman97 for more, coming soon :-)