Welcome to the NOWPayments blog, where we bring you the latest updates and insights on the world of payments. In this article, we will explore how FinMont, a travel-specific global payment orchestration platform, can optimize your travel business by offering seamless customer experiences and protecting you from cybercriminals. We will also delve into their innovative supplier payment solutions. And, excitingly, we will discuss our partnership with FinMont and the power of our affiliate program. So let's dive in and discover how you can enhance your travel business with FinMont.
What is FinMont?

FinMont is a global payment orchestration platform designed specifically for travel merchants. Founded by the creators of German airline Hahn Air, FinMont aims to revolutionize the payment experience in the travel industry. Their end-to-end omnichannel travel payment management platform connects travel distribution channels with payments, risk management, FX services, and back-office systems through one unified infrastructure. With FinMont, travel merchants can optimize their payment strategies, reduce costs, and create a seamless customer journey to maximize revenues.
Enhancing Customer Experience
One of the key aspects of a successful travel business is providing an exceptional customer experience, and FinMont offers market-leading solutions to optimize this. FinMont understands this and offers solutions to optimize the customer payment experience. By localizing services at every level, starting with payment methods, currency options, and language preferences, FinMont enables travel merchants to cater to the unique needs of their customers. Offering localized payment methods has proven to increase basket size and conversion rates, giving travel merchants a competitive edge.
FinMont's payment orchestration platform dynamically presents market-relevant payment methods based on the transaction currency and the selected language. Additionally, FinMont offers multi-currency options such as Multi-Currency Pricing (MCP) and Dynamic Currency Conversion (DCC), allowing travelers to change the transaction currency and increasing the look-to-book ratio. By partnering with currency risk management providers, FinMont helps minimize potential currency exchange exposures, guaranteeing the exact exchange rate between the authorization transaction and the final settlement of funds.
Protecting Against Fraud and Chargebacks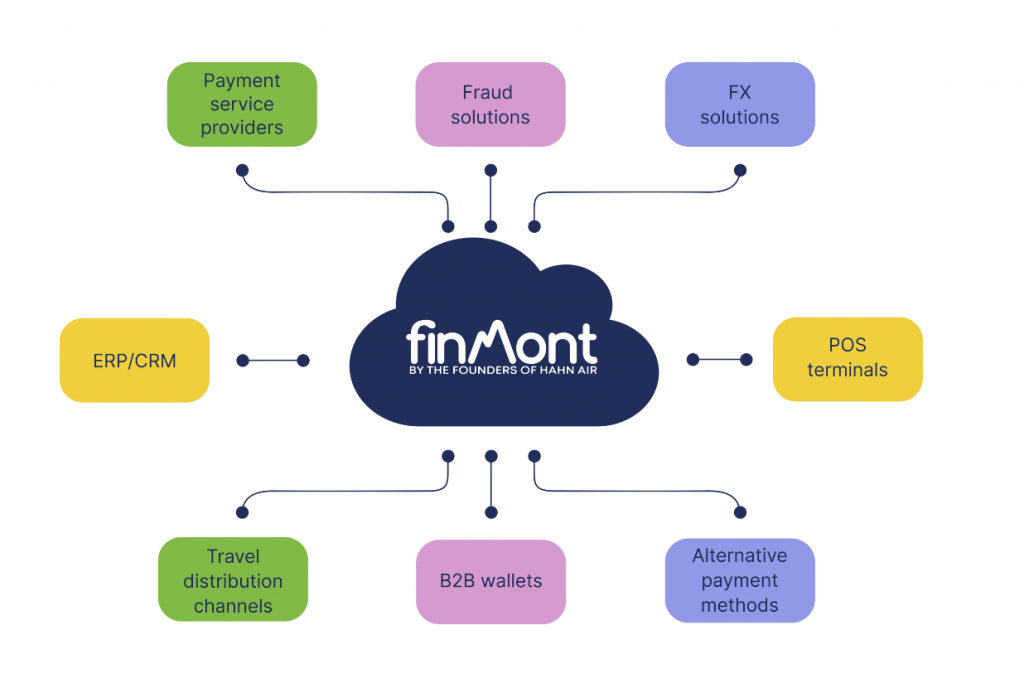 Cybersecurity is a significant concern for the travel industry, with the sector being a prime target for cybercriminals. FinMont recognizes this and offers robust fraud and chargeback management solutions to protect travel merchants. The payment orchestration platform is PCI DSS Level 1 compliant, ensuring the highest level of security for payment transactions.
By connecting with some of the best fraud and chargeback management providers in the travel industry, FinMont helps travel merchants reduce fraud while minimizing false positives. The platform utilizes AI-supported tools to effectively handle payment disputes and automate the chargeback process. This automation significantly reduces the manual and time-consuming task of uploading evidence for payment disputes, allowing travel merchants to focus on their core business and customer relationships.
Optimizing Payment Costs and Authorization Rates
Efficient payment routing is crucial for optimizing payment costs and transaction success rates. With FinMont's payment orchestration platform, travel merchants can easily manage a multi-acquirer payment strategy. The platform provides clear visualization tools and workflows to help decision-makers select the right set of payment components from the available providers, thereby influencing payment costs and transaction success rates.
Using AI models, FinMont's platform predicts the payment cost and authorization rate of each routing option based on customer location, chosen payment method, and past payment transaction data. This predictive model is continuously updated to adapt to market changes, ensuring travel merchants have the most optimal payment supplier strategy.
Streamlining Reconciliation and Data Insights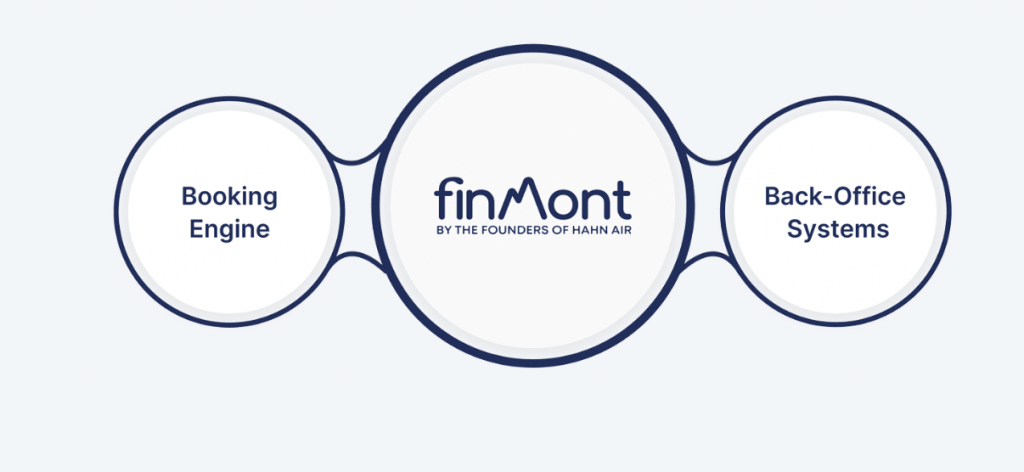 End-to-end payment reconciliation is essential for travel merchants to ensure that expected revenues from each sales transaction reach their bank accounts in the expected time frame and currency. FinMont's payment orchestration platform simplifies this process by reconciling sales data and accounting information with payment transaction data from both direct and indirect sales channels, as well as B2B supplier payments. This unified reconciliation dashboard helps identify and resolve issues quickly, ensuring accurate accounting and revenue management.
Moreover, by connecting data points from various payment channels, FinMont provides travel merchants with valuable insights to make informed payment strategy decisions. The platform enables travel merchants to analyze payment-related data, identify trends, and take action to optimize their payment processes and achieve their strategic business goals.
Optimizing Supplier Payments
Supplier payments are a pain point for many travel merchants. FinMont offers an automated solution to streamline supplier payments, reducing costs, manual work, and the potential for errors. The platform integrates with various global payment tools, allowing travel merchants to automate pay-outs through bank transfers, Virtual Credit Cards (VCCs), or push-to-card payments.
FinMont's payment orchestration platform reconciles invoices from suppliers with data from the ERP system, ensuring accurate and timely payments. Smart rules can be set to trigger payments based on specific conditions, such as receiving an invoice from the supplier. By automating supplier payments, travel merchants can optimize cash flow, reduce payment costs, and maintain healthy relationships with their suppliers.
The Power of Affiliate Program: Integrating NOWPayments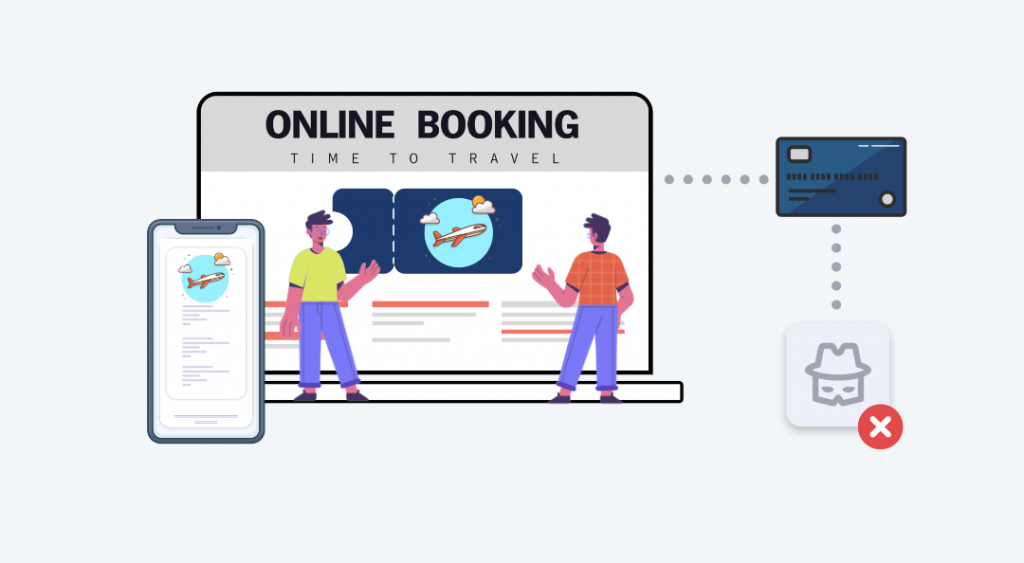 As a leading payment gateway, NOWPayments is proud to partner with FinMont to offer travel merchants even more payment options. Our partnership allows travel merchants to accept crypto payments seamlessly, expanding their customer base and tapping into the growing crypto market. By integrating NOWPayments' affiliate program, travel merchants can also earn rewards by building ties between merchants and NOWPayments. By sharing an affiliate link, travel merchants can earn a percentage from every transaction of their referred partners for a whole year.
To learn more about our partnership and the benefits of accepting crypto payments through NOWPayments, reach out to us at [email protected]
Conclusion
FinMont's payment orchestration platform provides travel merchants with a comprehensive solution to optimize their payment processes, enhance customer experiences, and protect against fraud. By seamlessly integrating with NOWPayments, travel merchants can accept crypto payments and leverage the power of our affiliate program. With FinMont and NOWPayments, travel merchants can stay ahead of the competition, streamline operations, and drive revenue growth in the ever-evolving travel industry.
Don't miss out on the opportunity to optimize your travel business with FinMont and NOWPayments. Join us today and embrace the future of travel payments.