As legendary Monty Pythons would say: "..and now, something completely different..." from Adam Sandler… When you hear his name, the first association is an easy comedy movie, with a light story (or no story :) ), but with a lot of fun in one and a half hours… This time, in Uncut Gems, we will see Adam in a totally different acting role, but still with some humorous lines...
A jewelry shop owner is having a hard time having a lot of debts that he has to pay. Usually, he is dealing with rich and famous as their dealer, but now, after his merchandise is taken from one of his top sellers, he has to find a way to cover those big empty holes…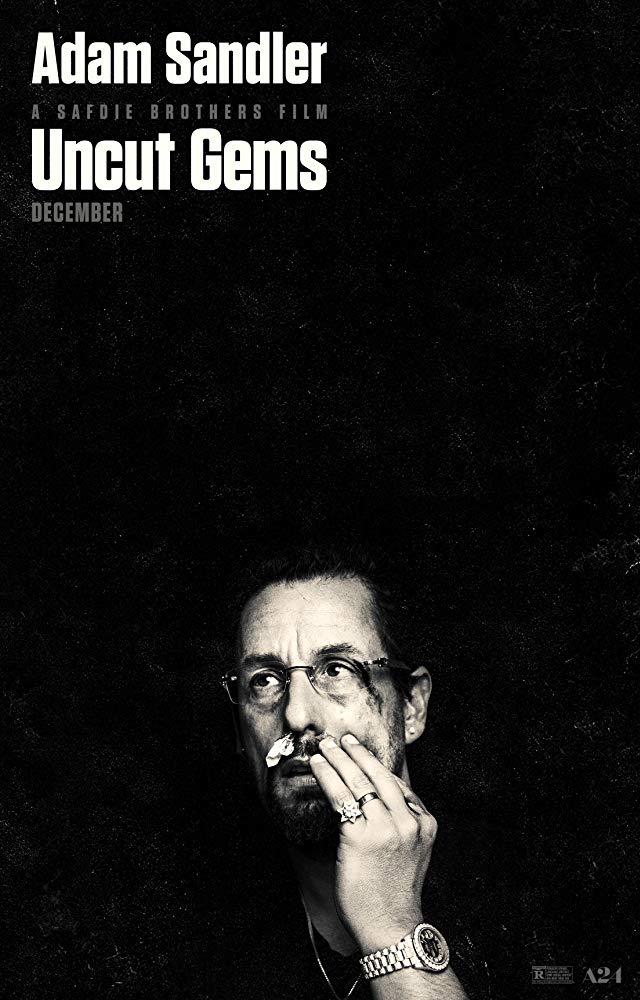 image by imdb.com
The movie is directed by Safdie brothers, Benny and Josh, well known in the film industry for movies like Good Time (2017), Daddy Longlegs (2009) or Heaven Knows What (2014). They are also the writers of the movie alongside with Ronald Bronstein.
In the main roles are Golden Globe nominee Adam Sandler (The Waterboy (1998), The Wedding Singer (1998), Little Nicky (2000)), Kevin Garnett (Rebound: The Legend of Earl 'The Goat' Manigault (1996)), Idina Menzel (Frozen (2013), Rent (2005), Enchanted (2007)), Lakeith Stanfield (Sorry to Bother You (2018), Short Term 12 (2013), Selma (2014)), Julia Fox (short movie The Great American Mud Wrestle (2018)), Eric Bogosian (Talk Radio (1988), Under Siege 2: Dark Territory (1995), Deconstructing Harry (1997)) and others.
Take a look at the official trailer for Uncut Gems movie:
The movie Uncut Gems will come to theaters on Christmas 2019.
You can find more details about the film at https://www.imdb.com/title/tt5727208