After the remake of the cult movie It from 1990, it is a time to move on now. This September, we will see the end of the evil clown, or maybe not? :) Poster and trailer say that the end is coming, but, you can never know with It. :) The first teaser trailer was full of mysteries, let's take a look at the second one…
After twenty-seven years, the Losers Club is reunited, but not for a chit-chat about the nice things from the past, but because of disturbing phone call that brings them back. When they were kids, they have made a promise to finish with an evil clown when he comes back... And, now it is the time to put an end to IT...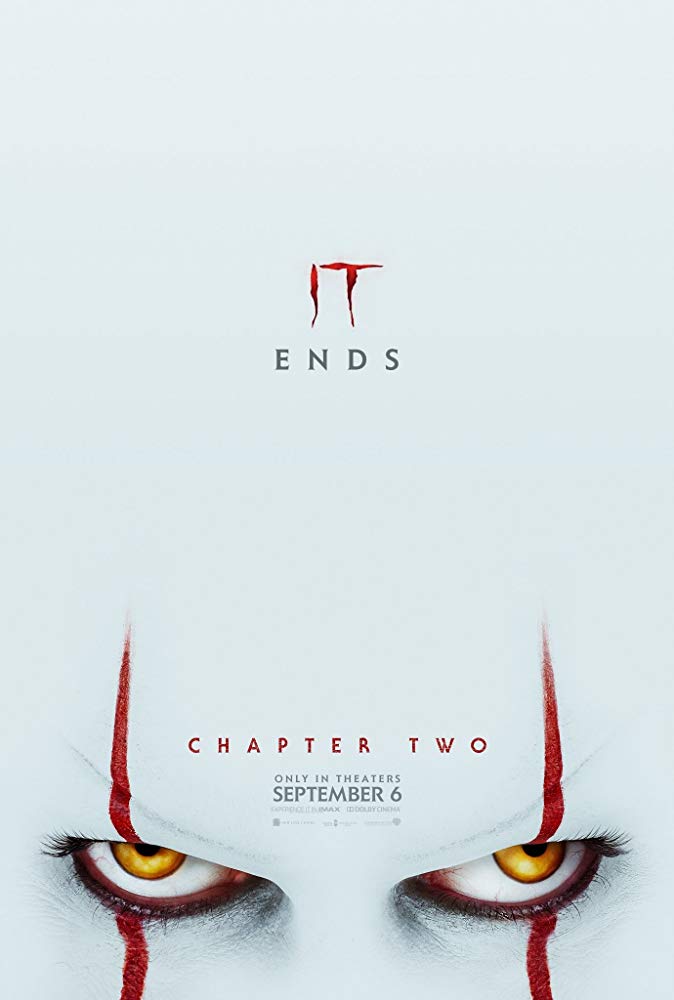 image by imdb.com
The director of the second sequel is the same as in the remake, Andy Muschietti, known for movies Mamá (2008) and Mama (2013). The screenplay is written by Gary Dauberman, well-known for his masterpieces as Annabelle (2014), The Nun (2018) and also the remake of It from 2017. Of course, the story is based on a novel by Stephen King.
In the main roles are: double Oscar nominee Jessica Chastain (Zero Dark Thirty (2012), The Tree of Life (2011), Interstellar (2014)), Golden Globe nominee James McAvoy (Split (2016), Atonement (2007), Glass (2019)), another Golden Globe nominee Bill Hader (The Skeleton Twins (2014), Trainwreck (2015)), Isaiah Mustafa (Shadowhunters: The Mortal Instruments (2016-2019), Horrible Bosses (2011)), Finn Wolfhard (It (2017), Stranger Things (2016-2019)), Bill Skarsgård (It (2017), Allegiant (2016), Deadpool 2 (2018)) and others.
Take a look at the official trailer for It Chapter Two movie:
The movie It Chapter Two comes to the cinema in September 2019.
You can find more details about the movie at https://www.imdb.com/title/tt7349950