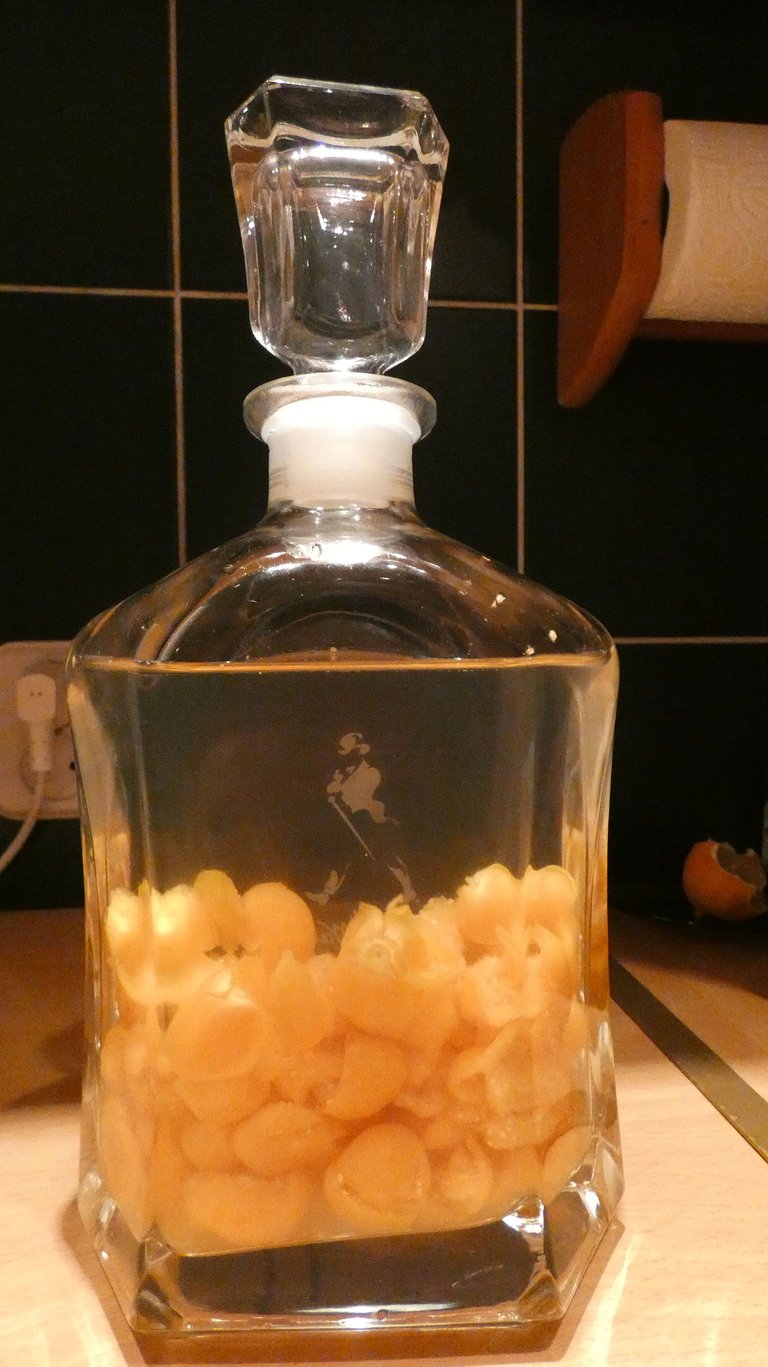 A simple recipe for tincture of honey bellows
The honey mycelium (edible, Peruvian) is an exotic plant, the nutritional value and health properties of which have already been appreciated by the Incas, who called it the "golden berry". This tiny fruit is a treasury of many vitamins and minerals, incl. vitamins A, C, as well as those from group B, and calcium and phosphorus. It has numerous health properties, including it can prevent fall and winter colds, lowers blood pressure, supports the circulatory system, seals blood vessels, reduces the risk of atherosclerosis, and strengthens joints and bones, and in my configuration improves mood. Very easy to breed, it plows on my balcony irresponsibly.
The recipe is very simple
100 g of the fruit of a honey agaric
500 ml of 40% alcohol
4 large spoons of natural honey
Gently crush the fruit, throw it into a carafe, pour alcohol over it and add honey.
We are waiting 2-3 weeks - (version for ambitious or with dementia).
Enjoy your meal
[PL] Prosty przepis na nalewkę z miechunki miodowej.
Miechunka miodowa (jadalna, peruwiańska) to egzotyczna roślina, której wartości odżywcze i właściwości zdrowotne docenili już Inkowie, przez których była nazywana "złotą jagodą". Ten malutki owoc jest skarbnicą wielu witamin i składników mineralnych, m.in. witaminy A, C, a także tych z grupy B oraz wapnia i fosforu. Posiada liczne właściwości zdrowotne, między innymi może zapobiec jesienno-zimowym przeziębieniom, obniża ciśnienie, wspomaga układ krwionośny, uszczelnia naczynia krwionośne, zmniejsza ryzyko miażdżycy, oraz wzmacnia stawy i kości, a w mojej konfiguracji poprawia humor i ułatwia wypoziomowanie . Bardzo łatwa w hodowli, na balkonie pleni się bez opamiętania.
Przepis jest bardzo prosty
100 g of owoców miechunki miodowej
500 ml alkoholu 40% (każdego, tylko nie tego z żółtą nakrętką)
4 duże łyżki miodu naturalnego
Owoce delikatnie rozgniatamy, wrzucamy do karafki, zalewamy alkoholem dodajemy miodu.
Czekamy 2-3 tygodnie - (wersja dla ambitnych, albo z demencją)
Smacznego