PoolTogether is the crypto-powered savings protocol based on Premium Bonds that helps users to save money. Additionally, the participants have a chance to win prizes every day in 100% risk-free system. The Optimism Layer-2 scaling solution is using the Optimistic Rollup system to create fast and cheap transactions, while maintaining all the primary security of the Ethereum network.
If you think ETH Denver is cool, then you will love Poolycon 2023! You have the opportunity to meet the PoolTogether team before the ETH Denver Core Event (2nd - 5th of March) and be one of the OGs that attended the 1st ever PoolyCon!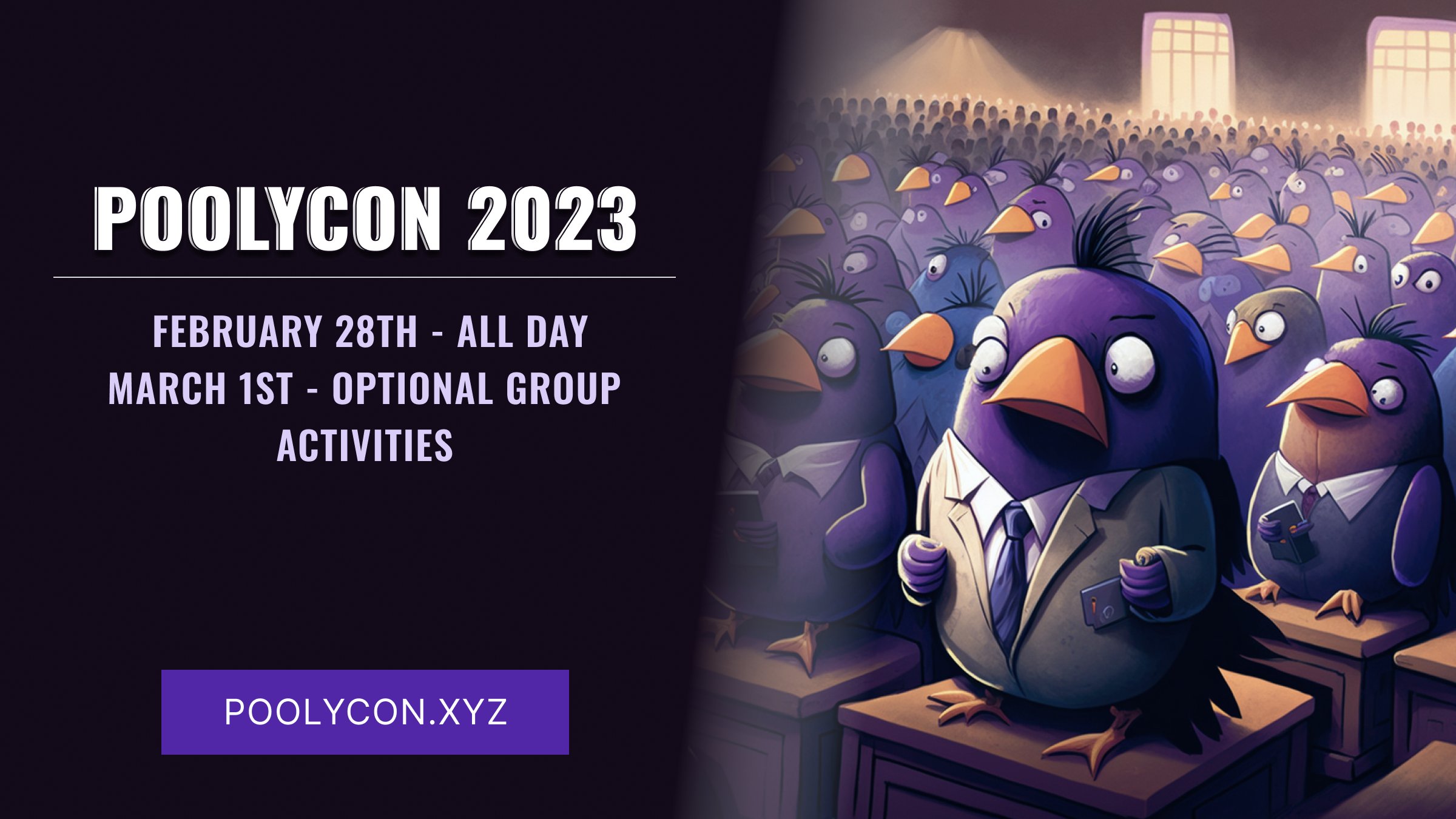 You are invited to the first-ever PoolyCon, a day-long gathering before ETHDenver! The event is a community celebration, full of constructive discussions about the PoolTogether protocol. The Ramble Hotel (📍 2450 Larimer Str, Denver, CO 80205) will host the all-day conference, starting at 9 AM on the 28tth of February. Put your Pooly swag on and enjoy breakfast and lunch with the team.
The fun part will happen on the 1st of March, with a day excursion and optional group activities. Get your tickets or apply to be a speaker. Hey Vitalik ... wanna join?
From floaties to pro swimmer with PoolTogether! It's hard to believe that took me so long to find this gem! The whole PoolTogether ecosystem is filled with crypto opportunities and friendship. Events, raffles, earning without risk, staking, lotteries, voting, NFTs, POAPs, SWAG ... PoolTogether has everything!
I won a towel at the Advent Calendar and waited patiently for the delivery! I will have PoolTogether SWAG for the summer, a towel will give me a vibrant look. Few days ago I got a breezy parcel freshly delivered by the postman! The unwrapping went on Twitter! 
I got my Pooly NFT in December, and the little guy got a friend! I participated in the best Twitter giveaway ever and won a pooly for me and two friends! This motivates me to expand my collection and raise the couple to a flock! Thanks cLEarnProject for the gift! 
Everything going alright with my staking, winning shares of USDC on a weekly basis. I now have USDC staked on two chains, Polygon and Optimism, and the prizes keep coming! The total amount of USDC won since July has reached $47.25. Not bad for 6 months of risk-free decentralize staking?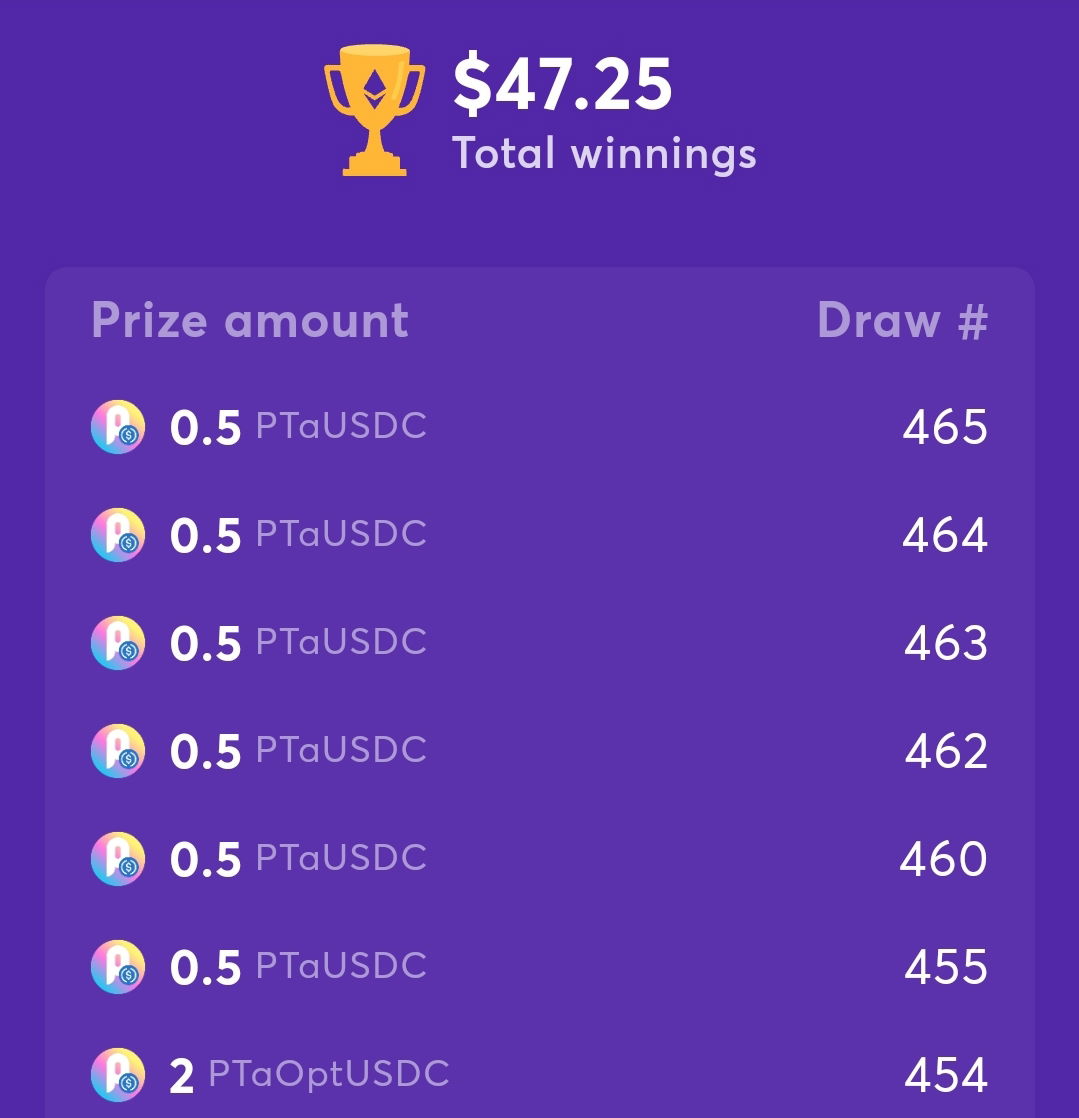 Educate yourself with DeFi knowledge and PoolTogether opportunities:
PoolTogether - Winter Wonderland and SWAG
PoolTogheter - Delegating USDC and sharing DeFi love
PoolTogether on Optimism - Lower fees and bigger prizes  
PoolTogether Extra Wins - Earn $OP tokens on top of prizes  
PoolTogether x SuperUMAns KPI Options  
PoolTogether - I become a Pooler and I love it!      
Residual Income:
Hive Blogging - LeoFinance, Peakd, etc
CakeDeFi $30 DFI for new users
The fountains: PipeFlare ZCash & Get.ZEN