I found this table from June 2020 and made me think about the accelerate pace of the Cryptoverse. One year ago I was the newbie, trying to make a name on P0x. I didn't started DeFi staking, I didn't had any connection with any projects and I was super happy to double my earnings from May to the amazing amount of 140 GBP.
Today feels like one million years ahead, with amazing crypto related income. May was a good month despite the 60% drop of value for my assets. Publish0x leaded the harvest and My May Monthly Money Making was $3191 but for June I didn't had great expectations. Even if I started with a low level of confidence, basically no spare time and a lot of work related stress, I was able to surprise myself with a month above any hopes. I was pampered with crypto birthday gifts and lots of rare and expensive NFTs from my "frens". The benefit of market correction is that the I earned more crypto than a month ago, when all tokens were close to ATH. The June Crypto Earning summed up to $5075.65
1. Harvest Finance $1339
Chad keeps working the fields and it looks like the BSC fields are more fertile. One month of work on Binance Smart Chain added $1255 in the barn! The ETH side of the farm the APY gets lower and lower and by $FARM stash just pumped with 1.5 tokens. I now have full 35 $FARM staked in the auto-compounding pool!
The thing I like most at Harvest Finance is the family feeling, and the good vibes I get from the community! Chad is not a simple farmer ... Chad is a superUMAn! I am like Chad, iFARM to make cash! I am a farmer during the day and a superUMAn at night!  Check this article about fCASH to understand the Harvest Finance evolution
2. Bityard - $1282
I said goodbye to Bityard after 6 months of learning about derivatives and crypto contract trading. For me earning should be easy and stress free and contract trading is not! Even if I cash out my earnings and decided to move one, my recent referrals decided to keep me hooked to Bityard and made me check it daily. The referral earnings were zero until June and then this new joiners spent  neary $4,000,000 in a month! Yes... 4 million USD. Read my break up letter - Crypto Trading Target Achieved - Thank you and bye bye Bityard!
3. ReadCash & noise.cash $966.22
ReadCash earnings kept constant and shared over $150 sponsorships and tips. I achieved my 3rd and 4th BCH in June. Received 1 BCH tip from Marc de Mesel and earned 0.35 BCH from posting every day.  Noise.cash tipping system work well and I can still earn $10 worth of BCH every two days, adding up to $156.20 for the month.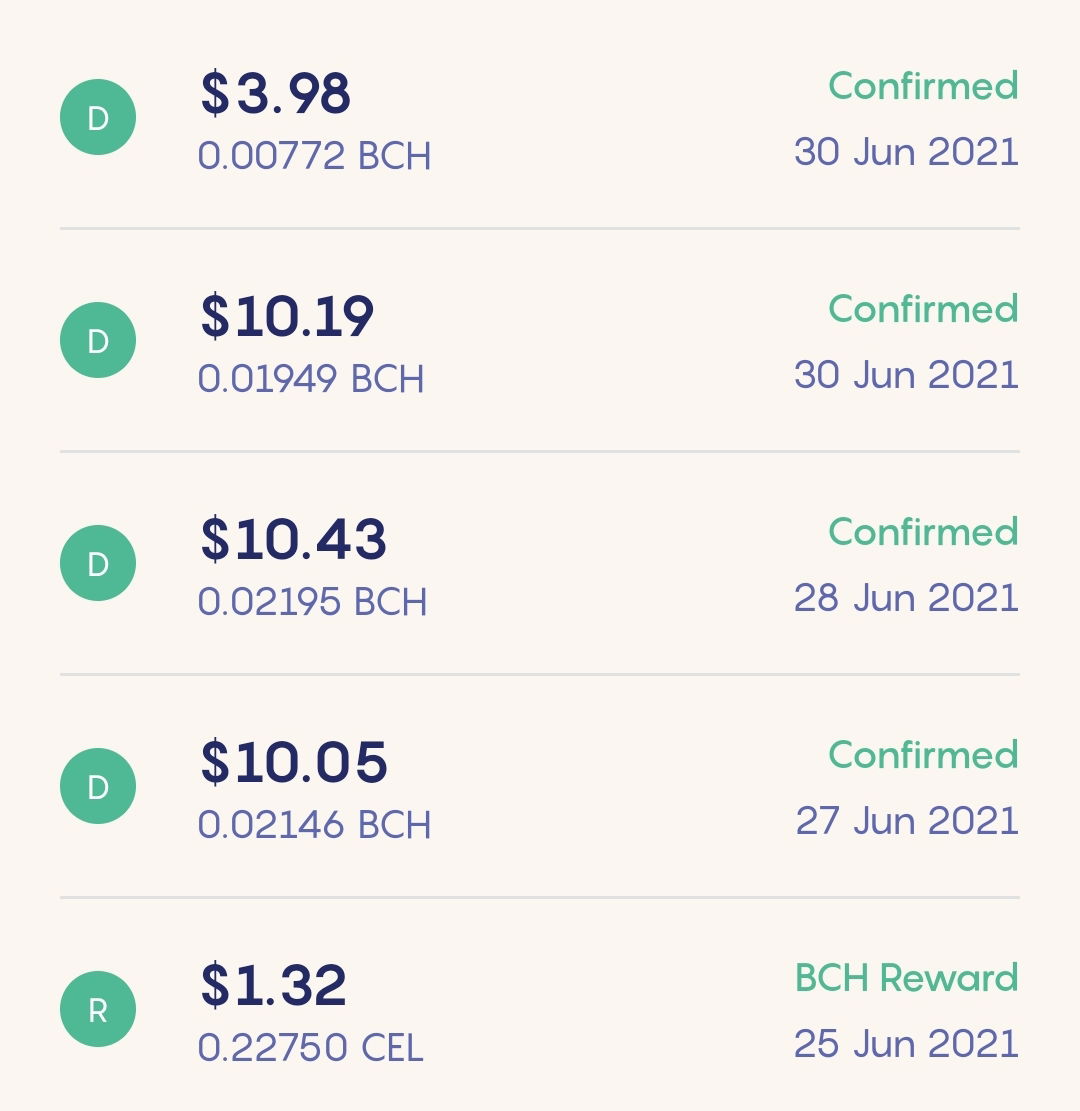 4. Binance Smart Chain  = $523.5
As the rate on BSC Harvest Finance dropped and the CAKE Kingdom was launched on Cub Finance, I moved all the CAKE in the sweet rewarding CAKE Kingdrom. I staked 447.7 CAKE in the Kingdom and farmed 33.5 $CAKE and $180 CUB. I moved the CUB into the auto-compounding kingdom and let the protocol do the honest work. More details in the Cub Finance Kingdoms article
Earned more Trilium (TLM) on Bakery Swap and $8 worth of Bitcoin on Bitcoin Standard Hashrate. My Ditto - BNB LP on autofarm had good results, generating $37.02 yield.
5. Memes: $352
A Meme Lord never retires... a Meme Lord never stops fighting. My involvement with Index Coop and the creation of articles, memes and Twitter awareness was rewarded with19.28 INDEX tokens, approximately 290 USD.
In the APWine Legendary meme battle I finished in the top 3 for Matic, Fuji Finance and BarnBridge! I am waiting for the votes validation and prize distribution. I also won a mega StreetFighter pack in the WAX meme competition and sold the cards one by one to earn $62.
6. Wallets (Binance, Coinbase,  Stakecube & Kucoin) : $212.35
Everything was slower and less productive in May! Binance cumulated earnings were only $120 while on . Coinbase added more EARN campaigns and  $3 worth of Polygon, BarnBridge and AMP can be won. Stakecube added a some crypto from the faucets, automatic staking and shared masternodes rewards and Kucoin added half dollar in the mix. 
7. Ethereum Staking $102.99
Under the Ethereum Staking hood I am adding the Tezos on Coinbase, Tron (TRX) on Sun.io, SNOW and MATIC. On Atomic Wallet I am staking ALG, AWC and Zilliqa (ZIL). 
8. Celsius Network & BlockFi $98.99
The Celsius HODL bonus  was $95.01 worth of CEL, $59.20 from the total coming from DAI interest. The BlockFi interest for June was $3.98 for the little BTC and ETH kept in there! 
9. Publish0x:  $98.55
I don't care the tipping reward was halved... I am here to stay! P0x is the place where I started my adventure and P0x opened so many doors for me! Without it I wouldn't have today's knowledge and  I wouldn't be introduced to the modern DeFi projects. 
10. Leo Finance: $38.55
Price crush and decent rewards. The POB (Proof of Brain) token is quite rewarding and I use it as an exchange token to top up my Hive stash. I finally learned how to use tags efficiently and I started to earn various tokens.
11. Faucet Reward: $21.78
Had absolutely no time for FreeCrypto claims (DASH,  TRX,  ETH,  ADA,  BNB,  LINK,  NEO,  BTC  & LTC) and a little time for Free-Litecoin and FreeBitcoin rolls. I think I did 10-15 claims the whole month but I will start doing them daily from July. For Get.ZEN,  PipeFlare &  GlobalHive I managed to keep the daily claim and received nice payouts straight into the Celsius Wallet. 
12. Non-Crypto (KDP/Amazon Books, WiseAlpha): $20.51
The Player! A roller-coaster of emotions, anxiety, gambling addiction and sometimes funny stories is my best-seller. The income from selling books was $13.22 and a $17.29 payments on WiseAlpha from Provident, Ocado and Daily Mail.
13. Brave Browser & Lbry.tv:  $19.21 The reward gets lower and lower for both Brave and Lbry.
I feel that my system is over-complicated and takes time to collect all data. I think to re-design it in August. Anyone has a good layout for monthly earnings?
Residual Income:
DeFi bounty at CakeDeFi with $30 DFI for new users
The fountains: PipeFlare ZCash, GlobalHive ZCash  & Get.ZEN
Publishing bundle: Publish0x, ReadCash, LBRY & Presearch