This artist has been around the space for a while . I only recently bumped into them, so I had to get the low down on his projects and they are really fun . He is also will be at Dygycon 11 this weekend he also just had a big release just after we spoke.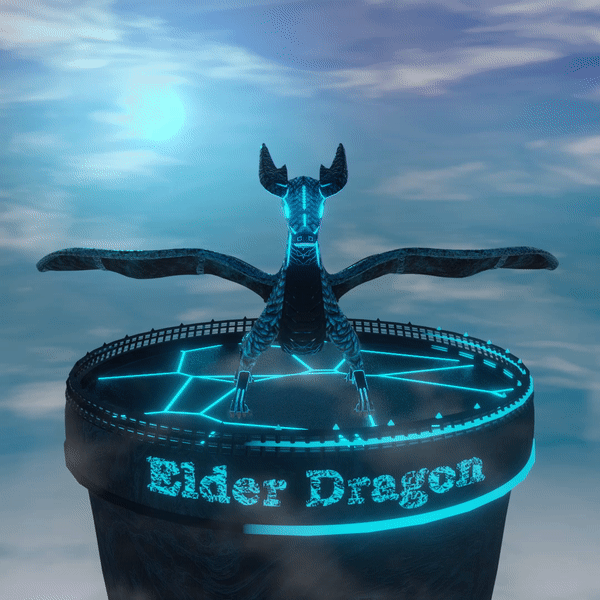 Hey 
Hello 
How are you? 
Great thanks! 
What got you into crypto? 
Bananos! During the Dogecoin pump last year I was in a Dogecoin Reddit searching around and someone just gave me some bananos. I checked their Reddit and It's just raining Bananos everywhere, so I joined their discord server to learn more about it.  
How did you discover NFTs? 
 Well I discovered NFTs on Ethereum in the beginning and my first NFT ever was on ETH. But ETH is just ridiculously expensive and I really dislike the gas fees so I never got do deep into it. I discovered WAX because of Banano! After I joined the Banano discord server, I found out about Cryptomonkeys and that introduced me to WAX. 
Why did you choose WAX for your project? 
The community is great, and I just really like WAX. It's so easy to mint NFTs and the RAM fee is just so reasonable. I don't find it's not a great space for collectibles though, WAX has become very popular for the P2E games. 
What is the idea behind your project? 
I am running 2 collections on WAX: Tunesbynoise and Just4funsies. I wanted to create a collection with great animations and music, back then there were no collections on WAX with music. I believe there was only 1 with audio and that was Nastyhooks4u. During the time that I was creating the generation 1 NFTs for my collection, Yoshi dropped. I am really into cosmos, space, sci-fi, and such and I have been creating electronic music for a long time. That's how Tunesbynoise collection came to be. WAX noted that a collection should follow a theme and I should not be mixing different works. I really did not want to create space scenes only and did not want to create music for every single art I make. So I created Just4funsies for any NFTs that won't have music or if It has a different theme. And I just wanted to bring high-quality art and music to WAX blockchain. 
When did it launch? 
Official launch for Tunesbynoise was on 2/22/22 at 2:22 PST 
How many NFTs have you dropped so far? 
Official drops: 15 on Tunesbynoise 15 NFTs/Template 12  on Just4Funsies 92 NFTs/Template 
What was the first one you dropped?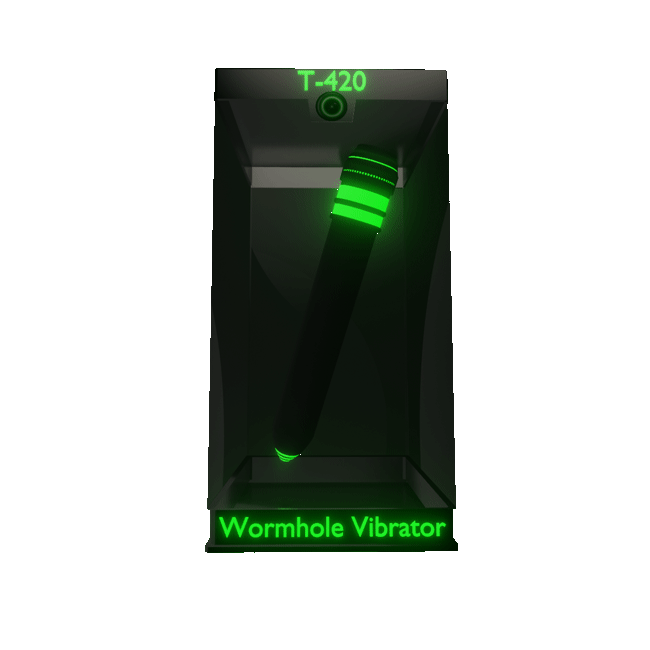 Wormhole Toys on just4funsies
How did the community react?
Surprised of course because It was not what they expected. They were here for space and music but first drop was a sex toy. lol
When the next drop ?

Its the first megastructure in the collection and start of generation 2, the drop will be The AtomicHub , NFTs In this collection take a while to create. Sneak peak of my other drop coming soon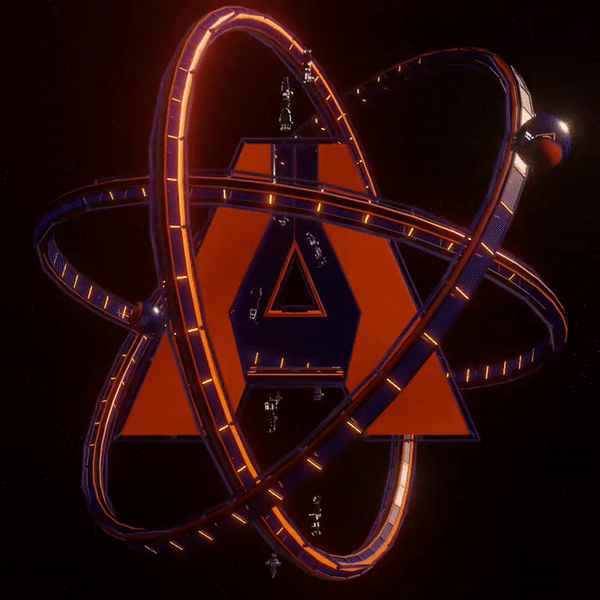 What is the process of making your NFTs?
It all starts with the idea first, but it generally depends on what I am creating, I use 3D and video editing software mostly, and a DAW. My workflow for art usually is modeling, texture/shading, rigging, and weight painting if required, animation, lighting/world and scene, composition, render, load it in video editing software, final editing, mix, and composition, render once more for the optimal NFT format. If I'm adding music I will create it in a DAW, I usually make many and scrap before I get to something that I like, then I try to make it a similar length as the animation. If NFT includes sound effects and such, I create them separately in DAW and add them in video editing software to mix in with the music.
What programs you use for creation?
Blender, Davinci Resolve, FL Studio, Krita, Inkscape
How long this each NFT take to create?
It depends, most NFTs on tunesbynoise are over 60hours. Planet Hyonova took about 74hours just to render in Eevee, forget about the time I spent creating it. Lol, I did it over 3 nights, but then I don't have the greatest computer for this type of work, It is mostly because they are long though, 5000-10000 frames. I have created NFTs in just4funsies that took about 4-5 hours complete.
What is your favorite NFT you have made? Why?
I love them all! but if I have to choose one, right now I'm thinking about Planet Ireciel just because of the music, I play in it as well, it's not just from DAW, I was struggling to come up with a music that I like and would match the theme, coincidentally while I was playing around with a synthesizer I was wondering how a LowFi progression would sound like and Boom I was like, YUP, this is it! Then I created the whole music around that and I am happy with the result.
Who would be your dream collab?
I would love to collab with many artist in this space and currently working with some, CREEK would of been my dream collab and I was lucky enough to make it happened before I even launch my collection, I create trailer music, pack openings and such for Cryptomoonies. I hope to NFT collab someday and I'm looking forwards to it.
Are you a collector of NFTs ?
Of course! I would not create a collectible collection if I was not a collector.
Who is your favorite NFT artist?
This one is hard, there are many talented artists in this space. I would go with Creek as he is the person who motivated me to download Blender and pursue 3D animation.
What has been the best part of doing your project?
The best part for me is the community that supports what I am doing! And I love you all! It motivates me to keep creating and improving.
What has been the hardest part?
Most of the time I'm doing something new or learning something new while making a new NFT so I have some studying to do as well.
What's the long-term goal of the project?
Just keep creating cool stuff to collect, and since everybody is all about 'staking' these days on wax hopefully one day we might be able to stake them, I try my best, but no promises.
What does your family think of your project?
They support me of course but not just about the project mostly it's the animations, they are not into blockchain/NFTs.
Have you introduced anyone to WAX?
I have but unfortunately nobody really got into it.
What you like to do to unwind?
Watch movies and anime or play some video games.
Tell us something random about you?
I'm 6 feet.
Where is the best place to keep up with the project?
My Discord server, it's very chill and quiet, there are barely any notifications so if you see any red notification it's either update or it's a giveaway. And of course, Twitter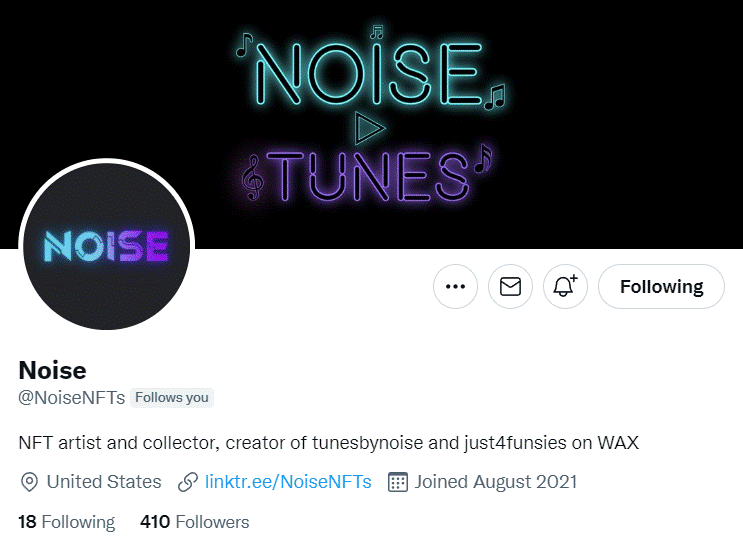 Where can we buy your NFTs?
https://neftyblocks.com/c/tunesbynoise
https://neftyblocks.com/c/just4funsies
When is the next drop?
September 6th Skye drops which is out now .
Any chance of a drop or competition for the readers?
Definitely ! Lets do a twitter giveaway lets say we do 3 winners and they can have 1 NFT from each collection.
Is there anything you would like to add or say before we finish?
My collections do not have daily/weekly/monthly drops, it's more exclusive and they are high quality, drops just sort of happen, I will announce them a week or two before drop goes live, and will I let everyone know what to expect and what I am creating.
To win are competition check the link below